MLB.com Columnist
Richard Justice
Scherzer, Shields represent contenders' best options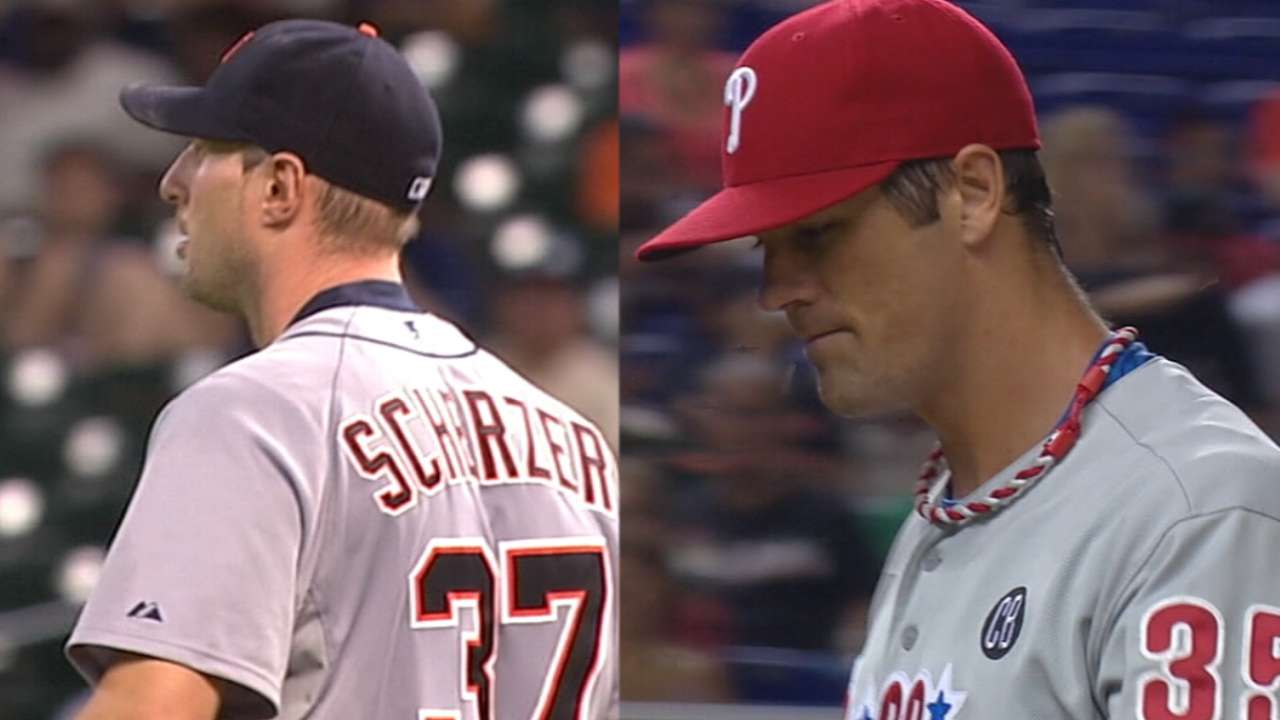 SAN DIEGO -- There are still solutions out there. Keep the faith, Red Sox Nation. One door closing might just open another.
That's also true for the Giants. Sometimes the best deals are the ones not made. Welcome to the power of positive thinking, etc.
Actually, this isn't complicated.
Max Scherzer awaits your telephone calls. In the last two seasons, he has averaged 217 innings and 246 strikeouts.
Scherzer is 30 years old and very much a self-made man, having gotten better and better through the years by polishing his changeup and coming up with a nice curveball. Those pitches nicely offset a 95-mph heater, and so when you discuss the very best pitchers in baseball, he is in the conversation.
Seeing how Scherzer can't sign with both the Giants and Red Sox in the wake of Jon Lester's agreeing to a six-year, $155 million deal with the Cubs, speed is of the essence.
So agent Scott Boras awaits your telephone calls this very morning. Know this, though: Boras is going to consider $155 million to be nothing more than a nice little starting point.
Scherzer is unlikely to sign quickly, and so for teams like the Red Sox and Giants, teams that aspire to doing great things in 2015, he may not be the answer.
Here's some advice: Make your best offer. Make it quickly and decisively. Tell him you need an answer by sundown.
Again, speed is of the essence as the pitching market redefines itself in the wake of Lester's deal. So make Scherzer your best pitch and then prepare to move on.
At this point, hours after Lester's deal, there are still options.
His name is James Shields. He'd be perfect for either of these teams. Ask any of his former teammates and managers, and they'll tell you the same thing.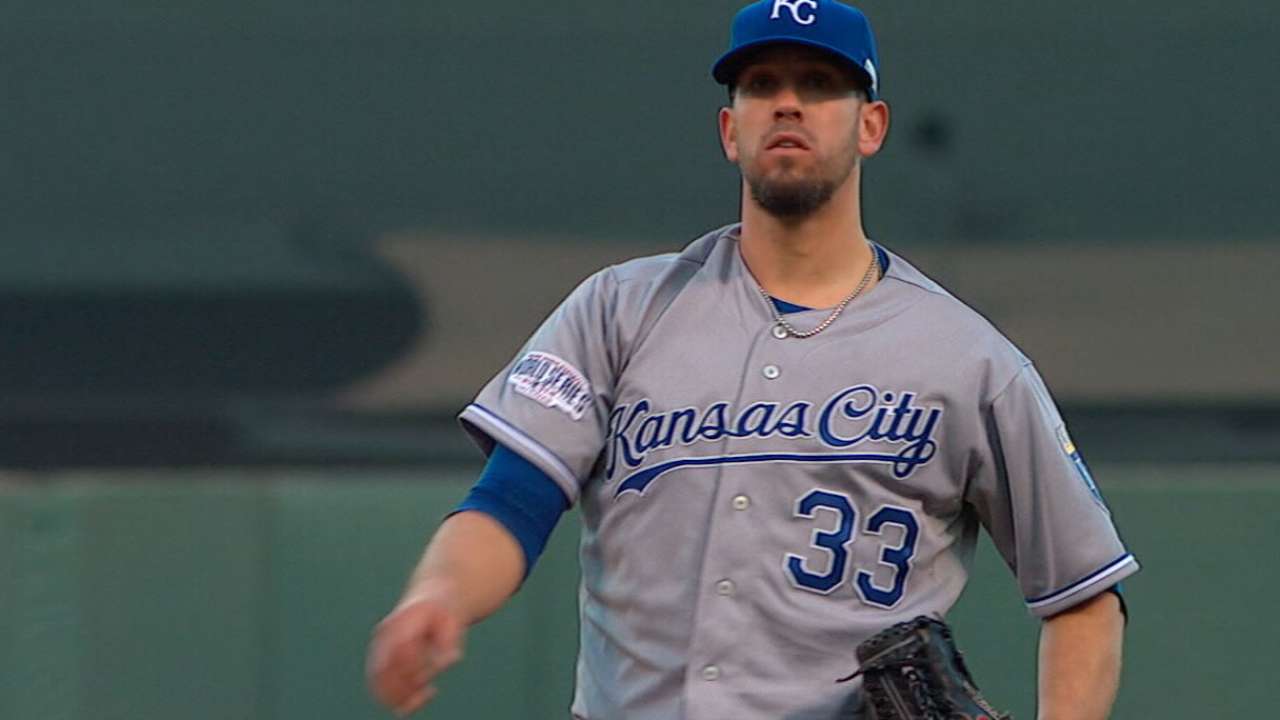 In terms of production and work ethic and leadership, Shields is on the very, very short list of big league pitchers. He may not have Lester's pure stuff or Scherzer's. But he's the living definition of a winner.
Shields helped guide the Rays to respectability and then played a vital role on the field and off in helping the Royals win their first American League pennant in 29 years.
In eight full big league seasons, Shields has averaged 223 innings and 190 strikeouts. His career ERA of 3.64 is another indication he will give a team quality innings and go deep into games.
Shields has the mentality of a No. 1 starter because he accepts the responsibility of stopping the losing streaks, resting the bullpen, etc.
As disappointed as the Giants and Red Sox may be about Lester signing elsewhere, there are options out there.
Here's guessing the Red Sox won't want to wait on Scherzer's timetable and that they may cut straight to an option they were always going to explore.
Even if they had signed Lester, they were still going to acquire another starting pitcher, most likely through a trade.
The Phillies have given zero indication they're willing to trade Cole Hamels. So the Red Sox may have to overpay.
The good news is they have a deep farm system, a farm system loaded with kids. They have enough young players that they can make a Hamels trade awfully tempting.
No, this isn't what the Red Sox had in mind. But there are no guarantees in free agency.
From the beginning, every team in the Lester sweepstakes knew he was only going to end up one place.
It would be silly to attempt to put a positive spin on the Red Sox and Giants being unable to land Lester. But everything they'd hoped to accomplish this offseason is still out there for them. If Scherzer is the consolation prize, it's a pretty good one.
Likewise, Shields is a nice fallback player as well. But the market suddenly will start to take shape for Shields, Hamels and Scherzer in the wake of Lester coming off the market.
Once Shields and Scherzer sign and once the Phillies decide whether or not to trade Hamels, everything changes.
There will be options, but lesser options. So here's to Scherzer and Shields and the others. This will be a fascinating week.
Richard Justice is a columnist for MLB.com. Read his blog, Justice4U. This story was not subject to the approval of Major League Baseball or its clubs.