MLB.com Columnist
Lyle Spencer
Resilient Giants will move on after Lester
World Series champions have history of bouncing back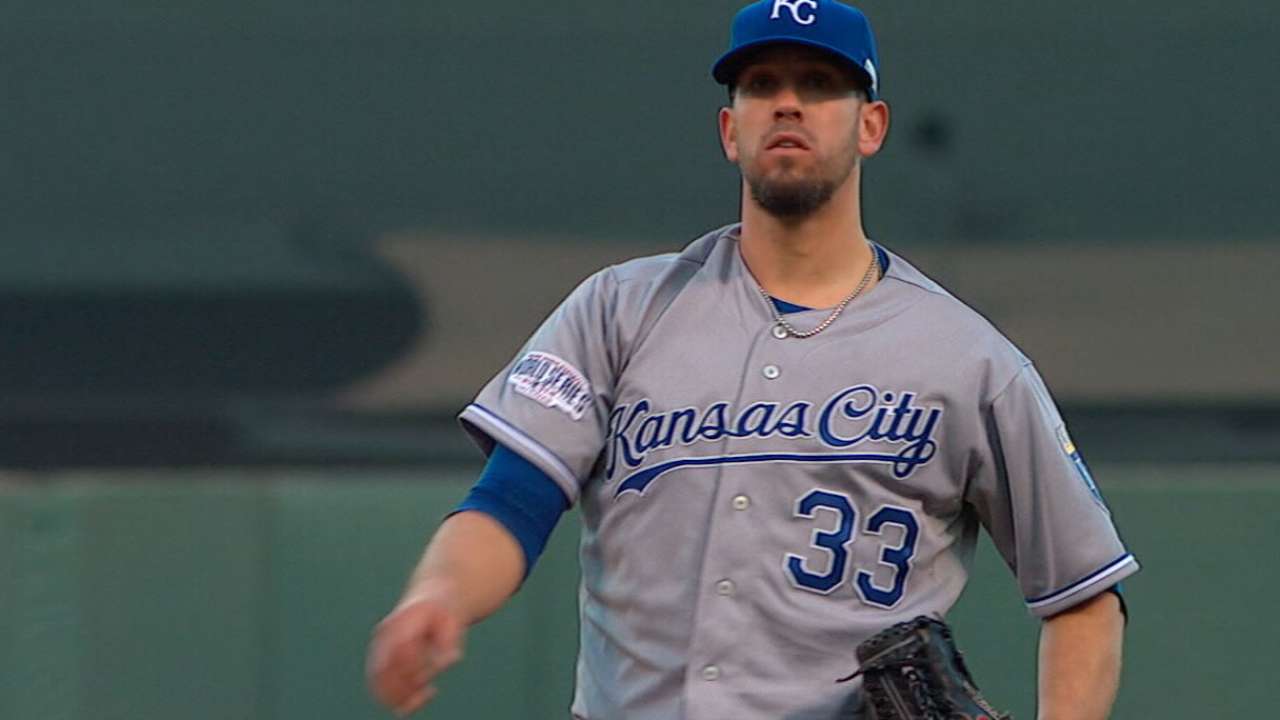 SAN DIEGO -- The Giants are being asked once again to rebound, something they've done over the past five seasons on the historic level of Wilt Chamberlain and Bill Russell.
It was Jon Lester or bust at the Winter Meetings for the 2014 World Series champions, and the free-agent lefty busted them with a phone call late Tuesday afternoon. Informed by Lester personally that they'd been dropped from the bidding for his services, the Giants' decision-makers were prepared to go to work immediately on Plan B for giving Madison Bumgarner a high-caliber partner in the rotation.
Assistant general manager Bobby Evans delivered the news that Lester "was narrowing his options" to a corridor full of media types at the hotel hosting the Winter Meetings. Lester later agreed to a six-year, $155 million deal with the Cubs.
"We made multiple offers," Evans said, alluding to "strong ties" that Lester said were complicating his decision.
Since Bumgarner delivered the final pitch of his remarkable October in Kansas City in Game 7 of the Fall Classic, the Giants have had their third parade and celebration in San Francisco, showered with Bay Area love and praise, and been rebuffed by three athletes -- Pablo Sandoval, Yasmany Tomas and Lester -- in free agency.
Asked if he was growing weary of being a runner-up, Evans had the perfect response: "We finished first in the most important race, in October."
The Giants have defined resilience in the era of general manager Brian Sabean and manager Bruce Bochy, repeatedly coming back from adversity to prevail with a blend of will, intelligence and a touch of good fortune here and there. It began with their drive to the 2010 championship, culminating in Texas, continued in 2012 with comebacks in all three postseason series en route to a second championship and made the third time a charm as a Wild Card this season, wrapping the show in the Show Me State.
Lester walked away from a chance to experience all this San Francisco magic. The Giants will forge on, addressing needs in the rotation, at third base and perhaps in left field.
With Sabean and Co. huddling and plotting their response in their suite, Evans made it clear that the team would continue shopping for an arm on a list headed by Max Scherzer and James Shields, both of whom will command intense interest as soon as Lester makes his decision.
"Anybody is a consideration," Evans said. "I'd rather not be specific [about names]. Everyone we've been talking to is going to hear from us."
Veteran rotation holdovers Ryan Vogelsong and Jake Peavy are free agents and will be under consideration.
"We have a list of guys -- they know they're on the list," Evans said. "We have one spot left in our rotation."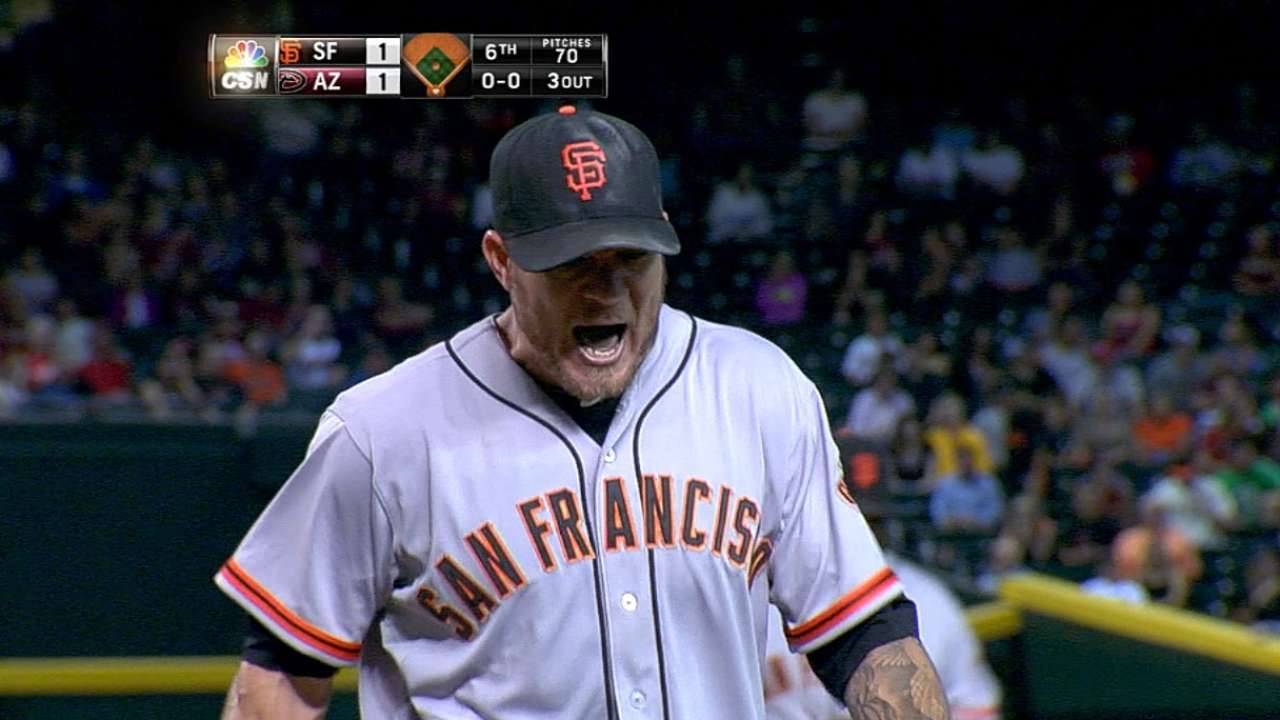 Vogelsong, 37, has done some of his best work in October. Peavy, 34, was a force in the second half after arriving from Boston. If it's a consistent 200-innings man with no history of serious injury issues the Giants zero in on, Ervin Santana is a free agent who figures to draw the club's attention. Brandon McCarthy is another name that could have appeal.
The Giants have won their three championships in a variety of ways, not always with the brand of dominant pitching showcased by Bumgarner from the Wild Card shutout in Pittsburgh to his brilliance against the Nationals, Cardinals and Royals. They have won with airtight defense, with power, with timely hitting, the common thread in each case their remarkable resolve.
Even with Bumgarner's emergence as a bonafide star this season, the Giants' starting pitching was hardly the kind associated with title runs. Their rotation ranked 16th in the Majors in ERA at 3.74 and 56-60 in the regular season -- one reason why the club chased the NL West champion Dodgers to the finish line.
The bullpen, skillfully manipulated by Bochy and pitching coach Dave Righetti, was superb, going 32-14 with a 3.01 ERA, fifth in the Majors. One major component, setup man Sergio Romo, is a free agent.
The hot corner, vacated by the popular and highly productive Sandoval, is the hot topic, along with the rotation.
Chase Headley, as the best third baseman in a relatively weak free-agent marketplace, could price himself out of the Giants' range.
Evans passed when asked if the club was still in the game with Headley, suggesting that a trade might be the only option apart from looking internally.
"The third-base options are somewhat limited," Evans said. "There are not a ton of options."
Nobody ever said it was going to be easy. The Giants understand that. They have rebounded so often, you wouldn't want to bet the mortgage that they can't do it again.
Lyle Spencer is a reporter for MLB.com. This story was not subject to the approval of Major League Baseball or its clubs.