Pirates comfortable with mix behind the plate
Recently acquired Cervelli is No. 1 catcher, with Stewart as the backup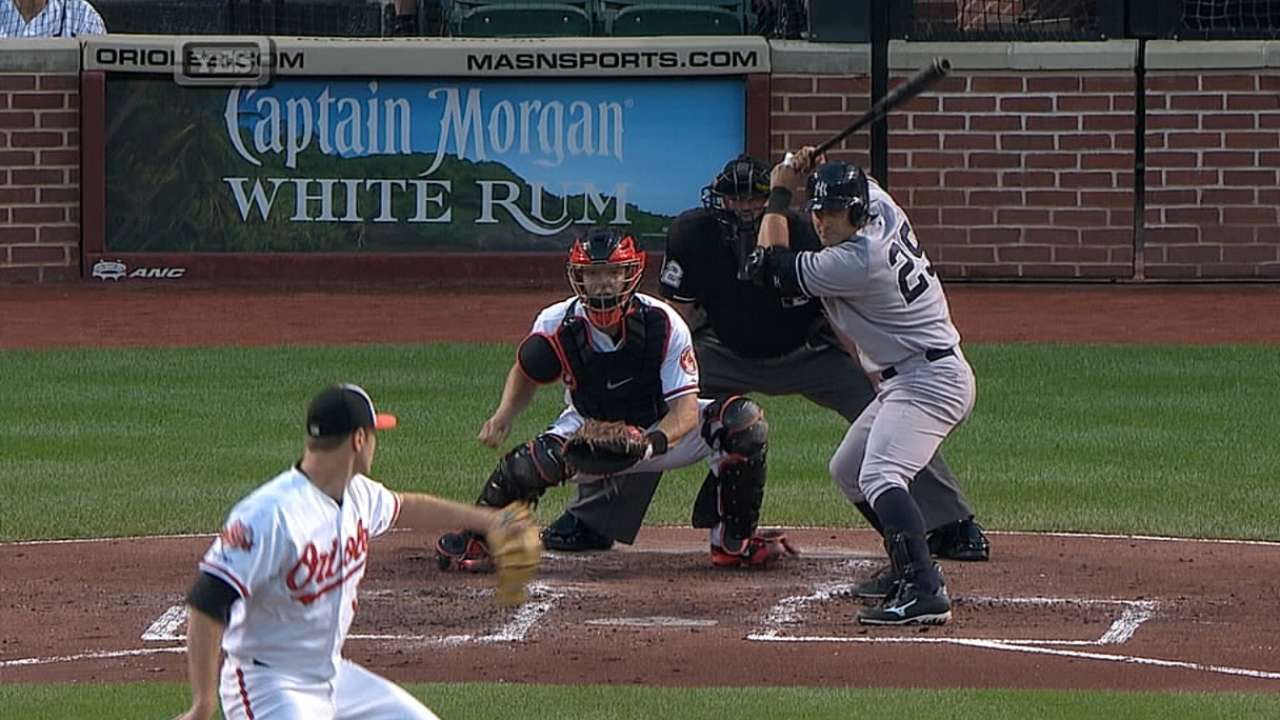 SAN DIEGO -- The Pirates had already demonstrated their high regard for Francisco Cervelli a month ago by swapping Justin Wilson to the Yankees for the catcher. Wilson is a hard-throwing young left-handed reliever who made 128 appearances the last two seasons, and all you need to know about the value of that commodity is recall the pursuit of free-agent southpaw Andrew Miller.
On Tuesday, Pittsburgh general manager Neal Huntington confirmed that esteem, leaving no doubt the 28-year-old Venezuelan is the Bucs' No. 1 catcher.
"Francisco was an aggressive get for us. We feel very comfortable with his defensive side, and we think his bat has an upside. If Opening Day were tomorrow, we'd feel very comfortable with our catching mix," Huntington said.
This was a significant declaration, coming on the floor of the Winter Meetings, which had opened with the expectation the Pirates would be looking for a further upgrade over the Chris Stewart-Cervelli tandem.
The Pirates made the deal for Cervelli days before Russell Martin made his deal with Toronto. While that got Huntington proactive points, several starting catchers have since come and gone on the market -- Miguel Montero, dealt Tuesday from Arizona to the Cubs, being only the latest. The Pirates have not been tempted by any.
Cervelli's old manager, Joe Girardi, endorsed his new team's confidence.
"We're going to miss him," Girardi said of Cervelli. "He was a good player for us. He did some really good things for us over the years. Unfortunately, he had the broken wrist, a collision at home plate, he broke his hand. But he's a player that was loved in the clubhouse. We loved his energy and the way he played the game. The way he went about his business. I'm happy that he gets an opportunity to play every day. I've said all along, I believe he's an everyday catcher, and he'll help someone. I think he'll help the Pirates."
The notion that Huntington could keep his eyes open for catching stemmed from the fact Cervelli and Stewart have 15 seasons and a total of 556 games and 1,469 at-bats between them, which translates to two reserve careers. Neither has started more than 98 games in a season.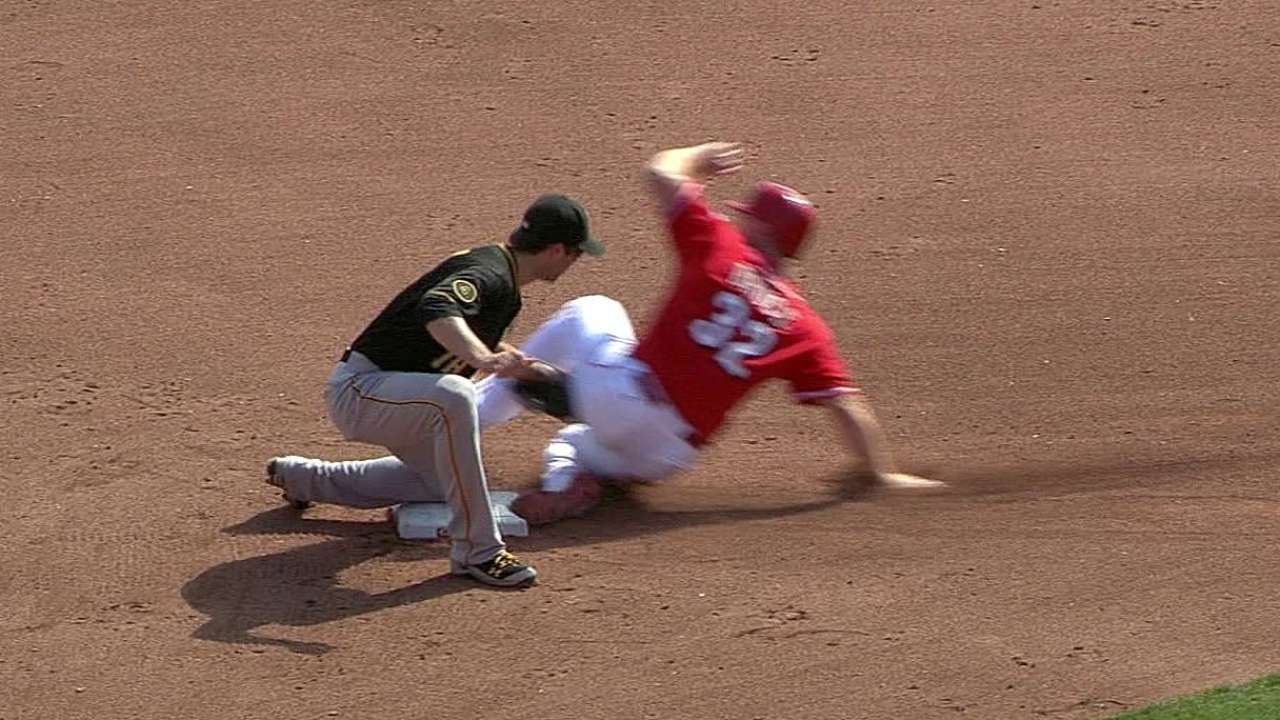 Stewart shares the solid defensive reputation which Cervelli has and Huntington acknowledged. And they both demonstrated their offensive upside in limited roles last season. Stewart and Cervelli combined to bat .298 (84-for-282), compared to Martin's .290 (110-for-379) for the Bucs.
Martin packs far more power, but the Stewart-Cervelli combined .363 on-base percentage at least suggests it will hardly be an automatic out.
One other very big reason the Bucs are not shopping for additional catching: Elias Diaz, the meteoric prospect who could be deemed ready once he adds 200-250 Triple-A at-bats to the 33 he picked up at the end of the 2014 season.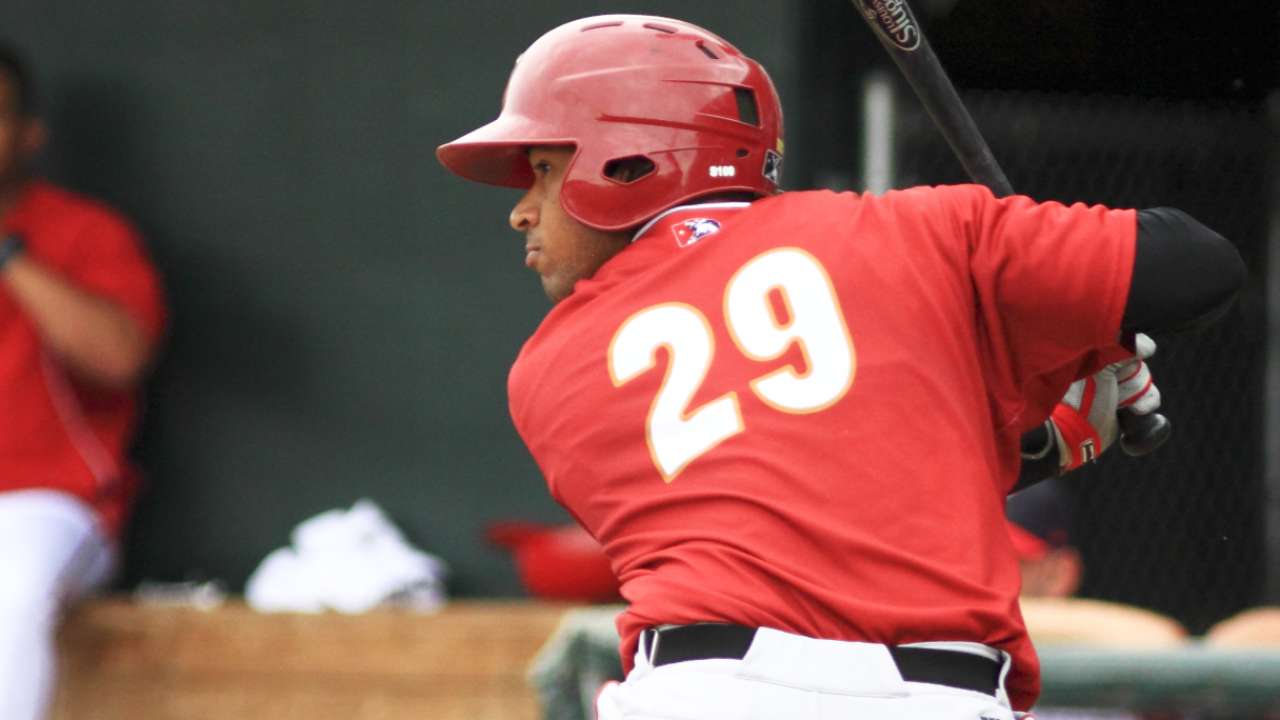 Cervelli's big burden, as narrated by Girardi, has been injuries. He has missed long stretches with fractures of his left foot and right hand, a concussion and a right hamstring strain. If he cannot prove more durable, his breakdown could coincide with Diaz's ascension.
"We were very hesitant to trade Justin Wilson, but felt strongly enough about the upside of getting Cervelli, based on what he does defensively and the total package," Huntington said. "The biggest challenge is, how do we keep him healthy? With Diaz getting ready to go, we do like our catching depth."
One guy now on the very shallow end of that depth appears to be Tony Sanchez, the No. 4 overall Draft pick in 2009 who just experienced another discouraging setback.
Two weeks after alighting in the Dominican Republic for a Winter League assignment to accumulate competitive at-bats and quality time behind the plate, Sanchez on Monday was released by his team after batting .100 in 10 games and making a couple of throwing errors.
"I was not yet made aware of that. I've had my mind on other things," Huntington said with a weak smile, alluding to negotiations with free-agent left-hander Francisco Liriano that had culminated in a tentative agreement early Tuesday.
Tom Singer is a reporter for MLB.com and writes an MLBlog Change for a Nickel. Follow him on Twitter @Tom_Singer. This story was not subject to the approval of Major League Baseball or its clubs.