Luhnow 'optimistic' about improving Astros at Meetings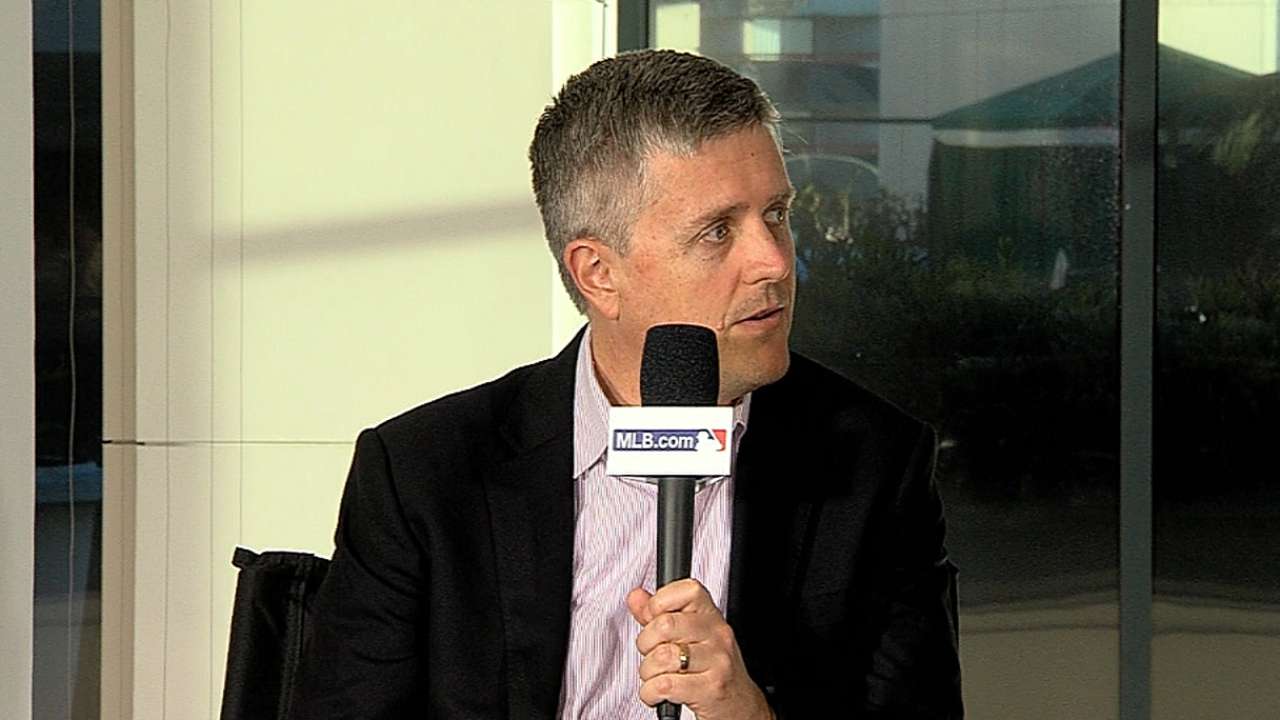 SAN DIEGO -- The Astros' search for relief help could be close to reaping some rewards.
After coming up short in their pursuit of free-agent relief pitchers David Robertson and Andrew Miller, general manager Jeff Luhnow said Tuesday during his media briefing at the Winter Meetings that he's optimistic he can acquire a reliever through free agency or trade in the coming days.
The Winter Meetings are scheduled to end following Thursday's Rule 5 Draft, so Wednesday will be the final full day of the meetings.
"I'm still optimistic we can get something done in at least one area before we leave here," Luhnow said.
When asked if that meant adding a relief pitcher, Luhnow said: "Good chance of that."
The Astros have cast a wide net in their pursuit of a relief pitcher, preferably a closer. Among some of the top names left on the market are Sergio Romo and Luke Gregerson.
Luhnow said Miller's signing by the Yankees and Robertson's signing by the White Sox has sped up the free-agent reliever market.
"There continues to be a lot of activity," Luhnow said. "I had several meetings today with player representatives and pushed discussions along with clubs, but nothing yet over the finish line, and still working on it."
Luhnow said acquiring a pitcher with experience at closer isn't a must. Chad Qualls served as closer last season and pitched well when he wasn't facing the A's. Josh Fields saved four games last season, but it's clear the Astros are looking for an upgrade in the ninth inning.
"I think we'd be open-minded, and ultimately that's a decision I'm going to put in [manager] A.J.'s [Hinch] hands," Luhnow said. "We have two guys on our club that have saved games -- Fields has been a closer and Qualls has been a closer. Having racked up saves in the past is an indication that the person can probably handle that pressure role, and that's a good thing, but all good closers were at one point not closers before they became that. We wouldn't shy away from adding someone from our bullpen just because they haven't been in that role."
The Astros had 54 blown saves over the past two seasons, five more than any other team.
"We all know the ninth inning, those last three outs, are the hardest outs to get and it's more than physical ability," Luhnow said. "There's mental toughness and confidence and the ability to bounce back, and all that."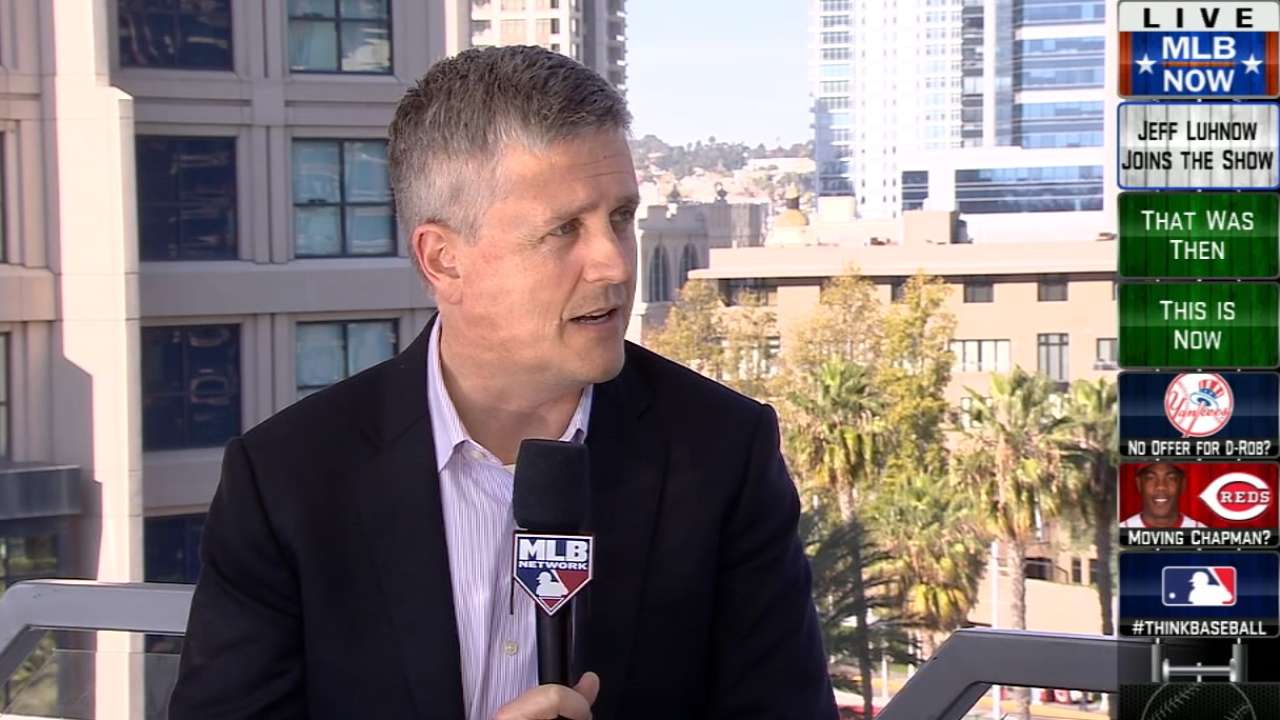 In their pursuit of Miller, a lefty, the Astros offered $40 million over four years before he opted for less money with the Yankees last week. Owner Jim Crane said Tuesday he personally called Miller to try to sway him to come to Houston, which is something he doesn't do often.
"It's [the front office's] job to get that stuff done, but sometimes I tell [potential free agents] what the team philosophy is and what we're trying to do, and the bottom line is we want to win," Crane said. "We want good players and good guys in the system, and we work as a team."
Crane reiterated the Astros' payroll will increase by about $20 million from last year's $50 million.
"We'll try to spend it wisely and give or take a little, but we're always flexible," Crane said.
Regardless, it appears the Astros are close to spending some of that money.
"There's so many factors out of your control, because ultimately players are the ones that need to make the decisions, or other teams need to make the decision," Luhnow said. "You try to control your part, but I would be disappointed if we don't come out of here with at least one piece to the puzzle."
Brian McTaggart is a reporter for MLB.com and writes an MLBlog, Tag's Lines. Follow @brianmctaggart on Twitter. This story was not subject to the approval of Major League Baseball or its clubs.