After flurry of deals, Beane still not finished with roster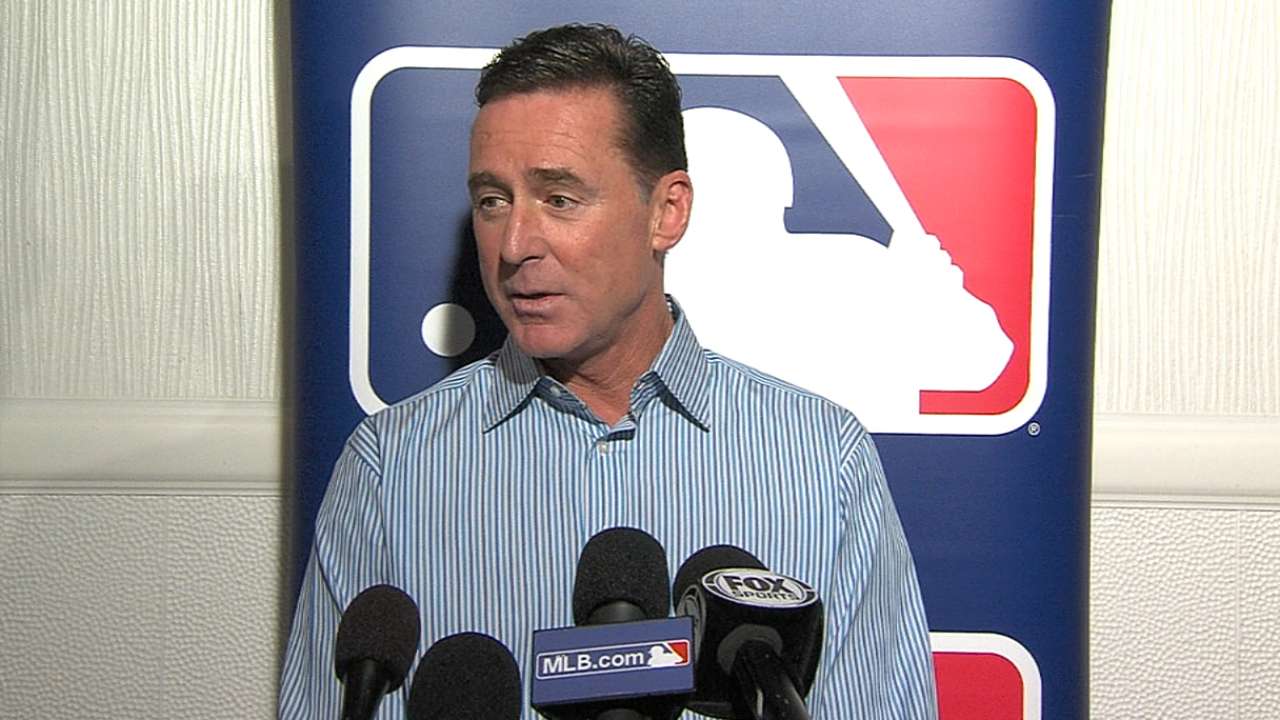 SAN DIEGO -- After turning his roster upside down, A's general manager Billy Beane is ready to put the pieces back together with an eye not just on 2015, but beyond.
Beane ushered in Day 2 of the Winter Meetings by trading yet another of his 2014 All-Stars. Having already subtracted from his lineup, dealing Josh Donaldson and Brandon Moss, he took away from his rotation this time, sending Jeff Samardzija to the White Sox on Tuesday.
The A's also packaged Dominican bonus baby Michael Ynoa in the deal. In return, they reeled in infielders Marcus Semien and Rangel Ravelo, right-hander Chris Bassitt and catcher Josh Phegley, and all four could potentially impact the Major League roster next year.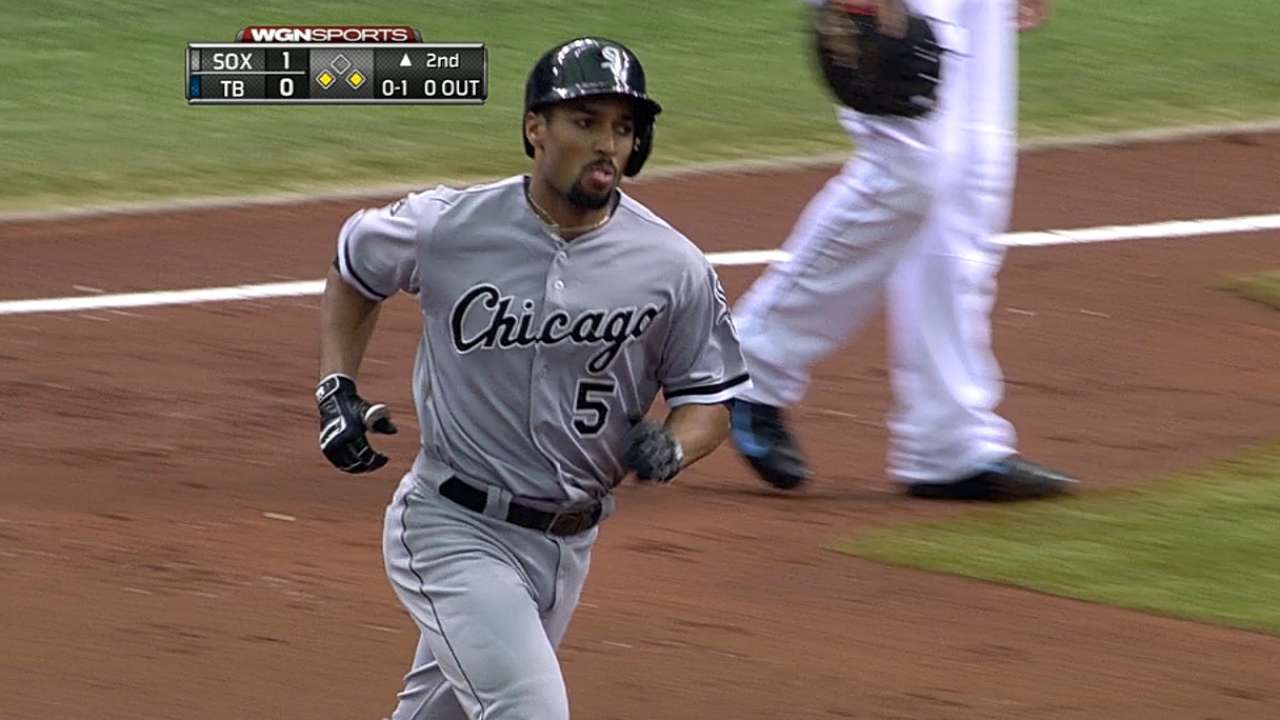 Beane maintains he still has plenty of work to do, and more trades could be on the horizon, but, "I don't think on the level of the ones we've had," he said Tuesday evening. Moreover, none appeared imminent.
"Hopefully," he continued, "now we're looking to add, but that's not to say we won't make trades. But I don't think they would be perceived quite as dramatic as these might've been.
"We're always looking to try to make upgrades. There are some specific things we would like to do."
Filling out their middle infield was a priority for the A's this winter, and they've done just that, with Semien penciled in as the next everyday shortstop alongside second basemen Nick Punto and Eric Sogard.
More new faces will surround them, with Brett Lawrie taking over for Donaldson at third and Ike Davis and Billy Butler likely prepared to share responsibilities at first base. In contrast, the outfield will very much look the same, barring any changes.
Beane understands the moves he's made in recent weeks may not sit well with his fan base, but argues they're necessary to sustained success. The A's are one of three teams to have not won less than 74 games every season that Beane has been general manager. The other two are the Yankees and Cardinals.
And by trading Donaldson, Moss and Samardzija, Beane not only collected nine players, but shed more than $20 million from payroll, funds that aren't expected to just sit in his pocket, but be reallocated to even more players this offseason.
"It's difficult to make difficult decisions," he said, "but I'd rather have temporary discomfort than long-term discomfort. That's always the way I've approached this."
Jane Lee is a reporter for MLB.com. This story was not subject to the approval of Major League Baseball or its clubs.