Tigers to give young catchers serious look in camp
McCann and Holaday to challenge Avila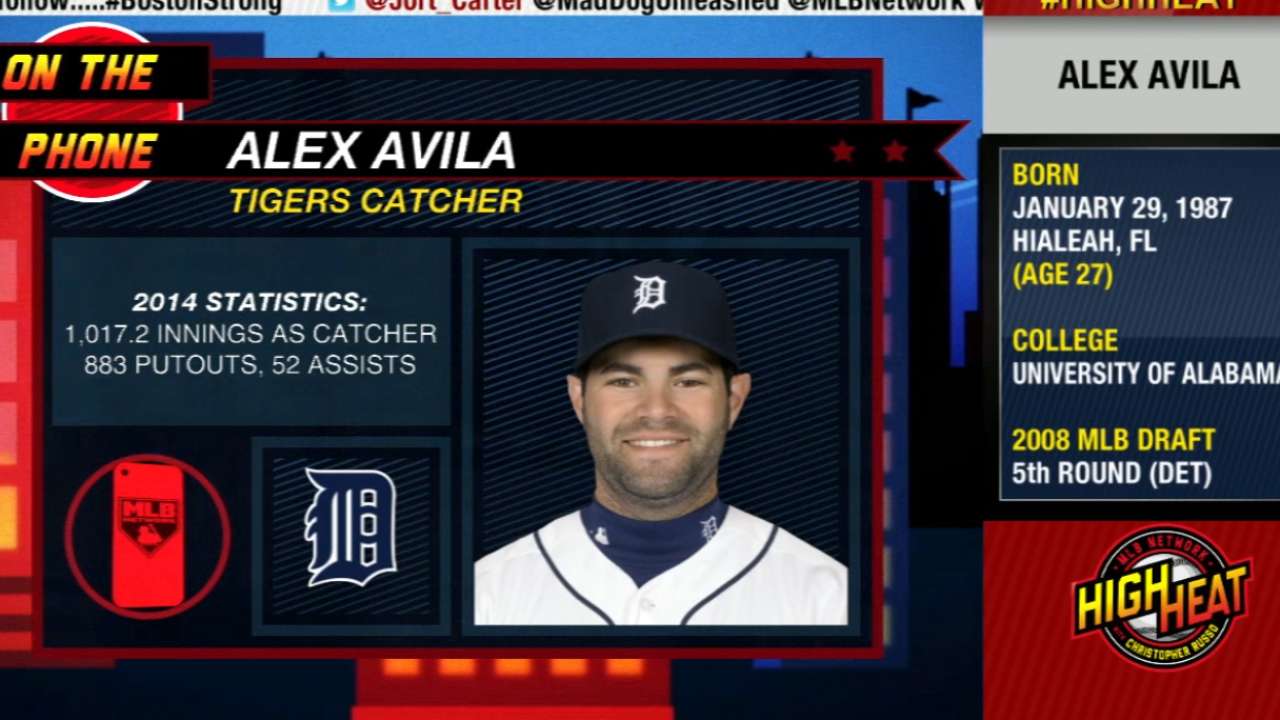 SAN DIEGO -- Amidst a Winter Meetings dominated by rumors and questions about who will pitch for the Tigers next season, the bigger question might be who will catch.
They know who their catchers are going to be. They do not know who's going to catch more often.
"It's certainly open at this point," manager Brad Ausmus said Tuesday.
It's the first real challenge to Alex Avila's status as Detroit's starting catcher since he took over the primary duties at the end of the 2010 season. He was an All-Star in 2011, an up-and-down offensive contributor in the three ensuing seasons, a valued game-caller and pitch-framer in 2012 and 2014, and a victim of concussion-related absences in each of the last three seasons.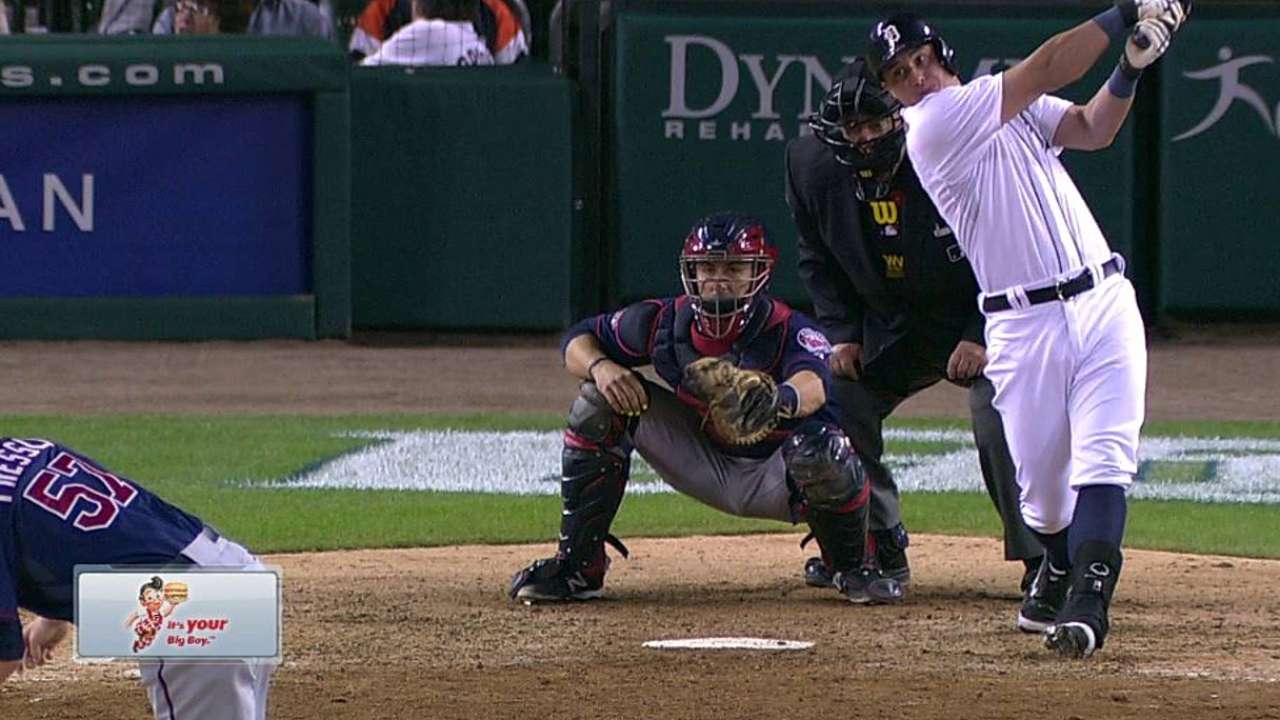 Avila was a Gold Glove finalist, finishing behind Royals backstop Salvador Perez. Avila matched his 2013 totals with 11 home runs and 47 RBIs, but he batted a career-low .218 along the way. His 61 walks boosted his on-base percentage, helping a .686 OPS that was a seven-point drop from his 2013 mark.
Now, as Avila enters his contract year despite turning just 28 next month, he will be finding a challenge from former Futures Game participant James McCann, arguably the best catching prospect to come through the Tigers' system at least since Avila in 2009.
McCann made it to Detroit as a September callup this past season, but he played sparingly, making two starts in the midst of a division race. The Tigers want to see if he's ready for more of a role than that.
"I think clearly Alex has shown that he has the ability to be an everyday-type catcher," Ausmus said. "He works well with pitchers, and pitchers trust him. But I also think that a guy like McCann has a very bright future. I really like the way he catches.
"So, the decision who's No. 1 and who's No. 2 won't be made until Spring Training, or even if there is a No. 1 or No. 2, maybe there's just kind of a split. So I can't really give you a full answer on that."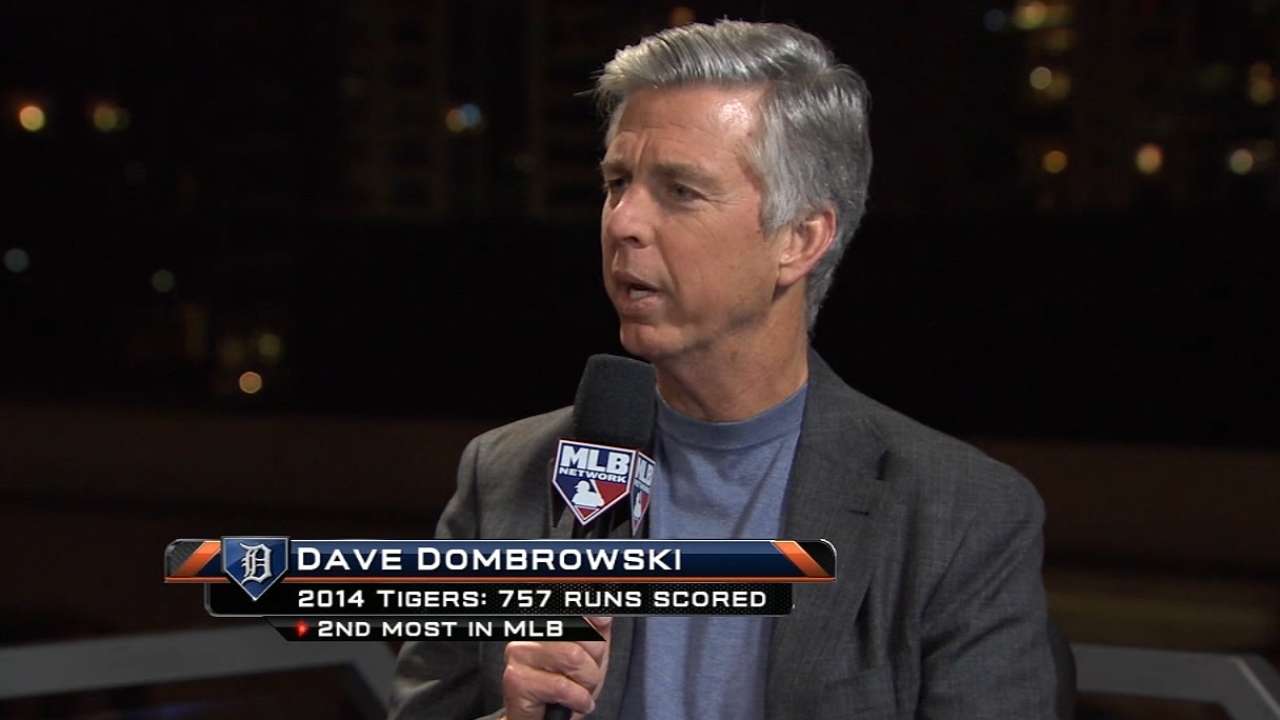 McCann set career highs with a .295 average (123-for-417), a .770 OPS and 34 doubles at Triple-A Toledo, to go with seven home runs and 54 RBIs. The 24-year-old threw out 42 percent of would-be basestealers, allowing 53 stolen bases while retiring 39 runners.
On the surface, the two catchers seemingly match up well in a platoon setup. Avila bats left-handed, and his 122 games caught last season marked the second-highest total of his career. McCann bats right-handed, and could be eased in if part of a timeshare, allowing Ausmus to use him in favorable situations.
Also in the mix is Bryan Holaday, who spent last season backing up Avila and earned respect from teammates for his work ethic in learning pitchers.
"All I can say that Alex is established as a big league catcher," Ausmus said. "We really like McCann and I think Holaday did an excellent job in a backup role. The decision won't be made until March."
Jason Beck is a reporter for MLB.com. Read Beck's Blog and follow him on Twitter @beckjason. This story was not subject to the approval of Major League Baseball or its clubs.