Braves will only deal J-Up, Gattis at right price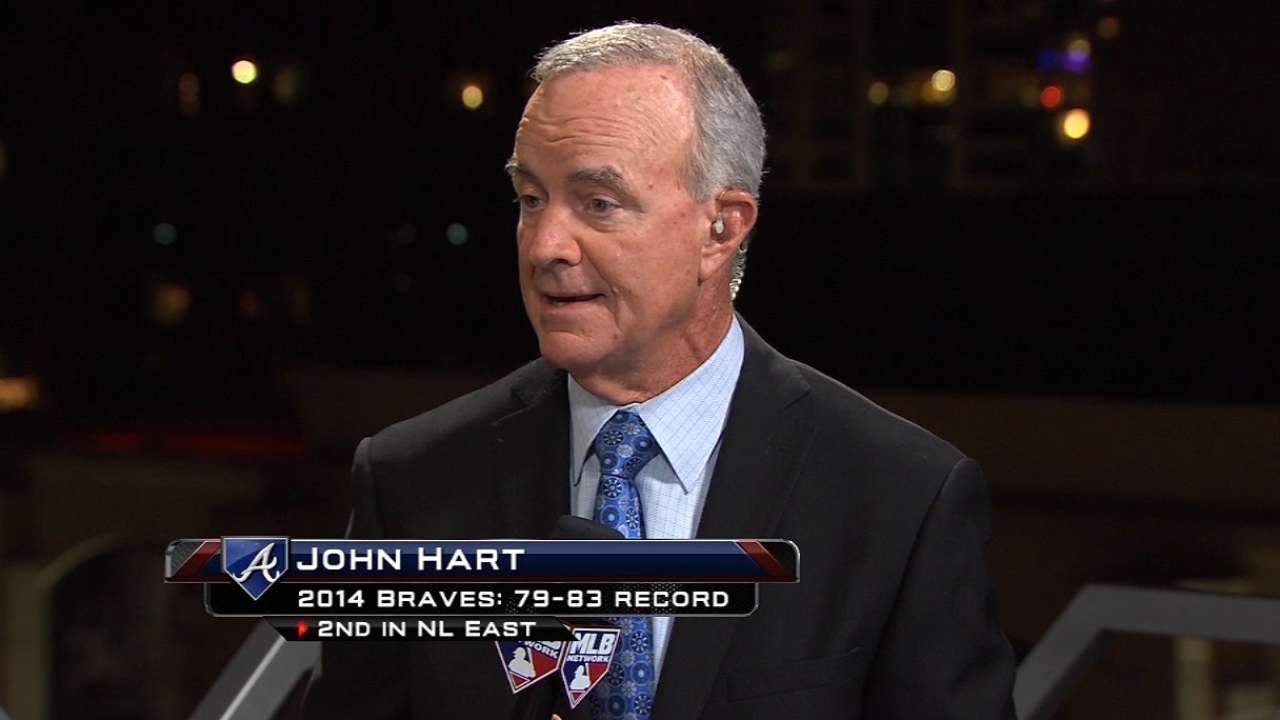 SAN DIEGO -- Justin Upton and Evan Gattis stand as attractive options to clubs looking to add some power to their lineup. But when they have expressed interest in these two sluggers, these clubs have quickly learned that the Braves are not willing to simply unload either of them without gaining a significant return.
The Rangers have shown interest in both Upton and Gattis. But they cooled their pursuit of Gattis when the Braves requested Alex Gonzalez, Texas's top pitching prospect. The Royals had a similar reaction last month when Yordano Ventura was requested in return for Gattis.
---
Winter Meetings action
Day 4: Dec. 11
Transaction
Official?
OF Matt Kemp
C Tim Federowicz
Traded to Padres
No
C Yasmani Grandal
RHP Joe Wieland
RHP Zach Eflin
Traded to Dodgers
No
OF Yoenis Cespedes
RHP Alex Wilson
Traded to Tigers
Yes
RHP Rick Porcello
Traded to Red Sox
Yes
RHP Ervin Santana
Four-year deal with Twins
No
LHP Mat Latos
Traded to Marlins
No
RHP Anthony DeSclafani
C Chad Wallach
Traded to Reds
No
RHP Justin Masterson
One-year deal with Red Sox
No
RHP Alfredo Simon
Traded to Tigers
Yes
RHP Jonathon Crawford
IF Eugenio Suarez
Traded to Reds
Yes
LHP Ross Detwiler
Traded to Rangers
No
OF John Mayberry Jr.
One-year deal with Mets
No
RHP Andre Rienzo
Traded to Marlins
Yes
LHP Dan Jennings
Traded to White Sox
Yes
While there had been some thought that the Braves could truly enrich their future by dealing both Upton and Gattis, president of baseball operations John Hart has made it apparent through his words and actions that he is not interested in essentially throwing in the towel on the 2015 season. In fact, he has repeatedly said that he is not opposed to keeping both Upton and Gattis.
"We want to make this a palatable ballclub for 2015," Hart said. "We don't want to just give it up. We're playing hardcore on all of the things we're doing on all of the deals with bigger players. We're very content to keep them. But we're carrying some financial restrictions here because of bad contracts."
By agreeing to terms with Alberto Callaspo on a one-year deal worth approximately $3 million, the Braves satisfied their search for a second baseman and also moved another step closer toward maxing out their payroll. The Braves are already committed to pay approximately $94 million to 12 players and Dan Uggla, Atlanta's former second baseman who is still owed $13 million for the 2015 season. This leaves Hart around $11 million to round out his roster.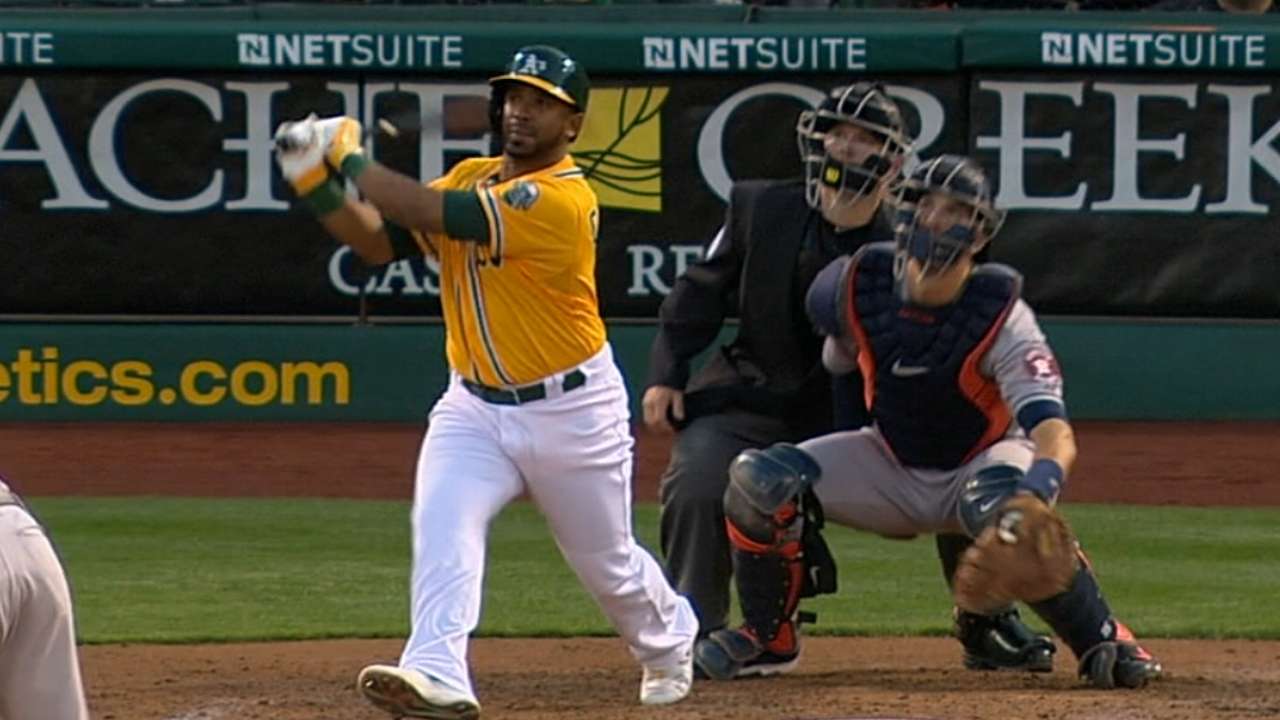 If the Braves find the right deal for Upton, they would at least relieve themselves of the $14.5 million he is owed next year. The additional flexibility would allow them to expand their search for at least one more starting pitcher to round out their rotation.
The Padres are among the many teams that have expressed interest in Upton. But Upton might simply serve as a backup plan if San Diego does not satisfy its desire to acquire Matt Kemp from the Dodgers.
Now that the Giants' hopes of landing Jon Lester are seemingly fading, they might start showing more interest in Upton. If the Rangers were able to acquire Upton, they might choose to flip him to gain a starting pitcher.
Hart is currently focused on finding a starting pitcher to add to a rotation that currently consists of Julio Teheran, Mike Minor, Alex Wood and Shelby Miller.
With limited funds available, the Braves are currently remaining patient with this search. They have discussed Justin Masterson, Edinson Volquez and some other second-tier free agent starting pitchers. But for now, they are simply waiting to see where the market goes for this group.
Mark Bowman is a reporter for MLB.com. This story was not subject to the approval of Major League Baseball or its clubs.