Twins won't be swayed by AL Central activity
Ryan says club remains focused on addressing its own needs to improve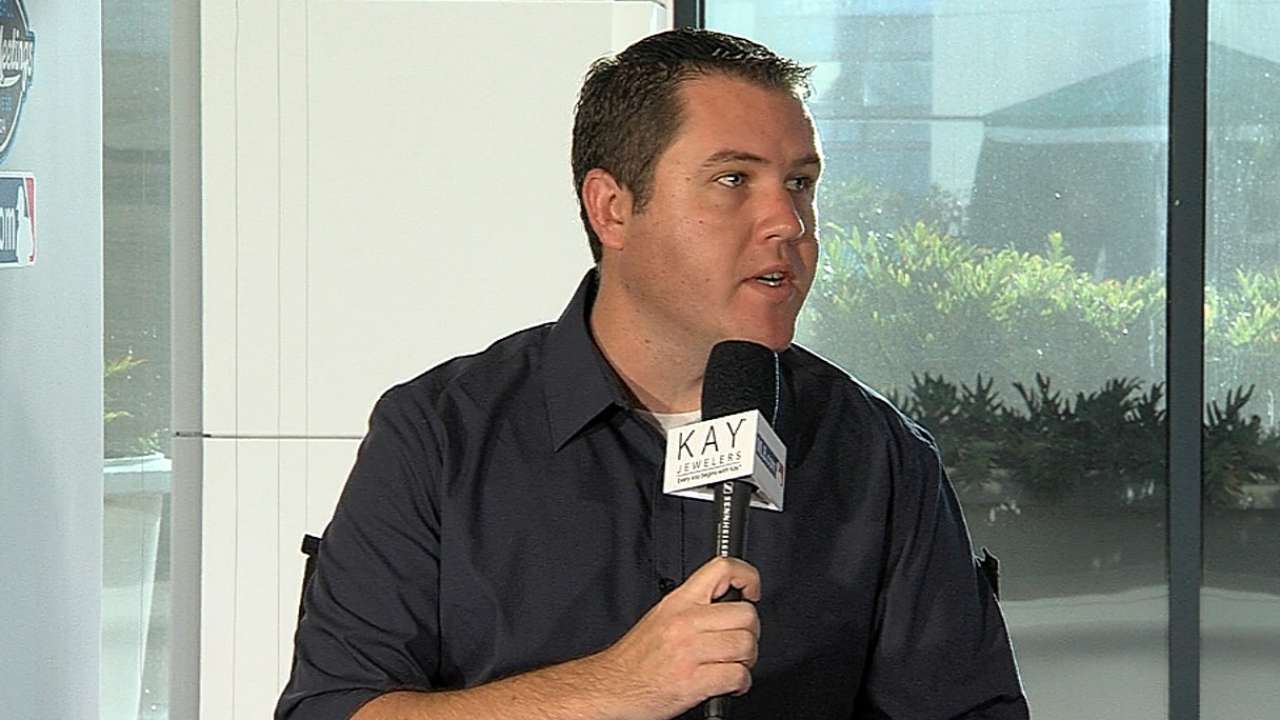 SAN DIEGO -- The competition in the American League Central isn't getting any easier for the Twins.
The White Sox, who finished three games ahead of the last-place Twins in 2014, made a huge splash at the Winter Meetings late Monday night by acquiring right-hander Jeff Samardzija from the A's and agreeing to sign reliever David Robertson to a four-year deal. It comes on the heels of Chicago signing both designated hitter Adam LaRoche and left-handed reliever Zach Duke leading up to the Winter Meetings.
So when you add an improved White Sox club to a division that saw the Tigers win 90 games en route to their fourth straight division crown, the Royals come within one win of a World Series title and an Indians team that saw its rotation post the best ERA in the Majors after the All-Star break, the Twins have tough competition in the division next year.
But general manager Terry Ryan said he doesn't plan on making any rash decisions this offseason in reaction to other club's moves, as he's focused on improving his own team rather than what others are doing.
"You gotta acknowledge it and you have to respect it, but the [offseason] winner doesn't mean pennants," Ryan said. "Just because that happens, it doesn't mean you just mail it in and name them the winners. Kansas City happens to be the defending [AL] champs. So you just deal with it. It's apparent [the White Sox] improved their club and I commend them, but we still have to play the games. Things happen. I don't think anyone was talking about the Royals this time last year."
Ryan added he believes that the Tigers and Royals are still the teams to beat in the AL Central, but he said it's dangerous to make predictions this early in the offseason, especially because the rosters aren't set and the games aren't played on paper.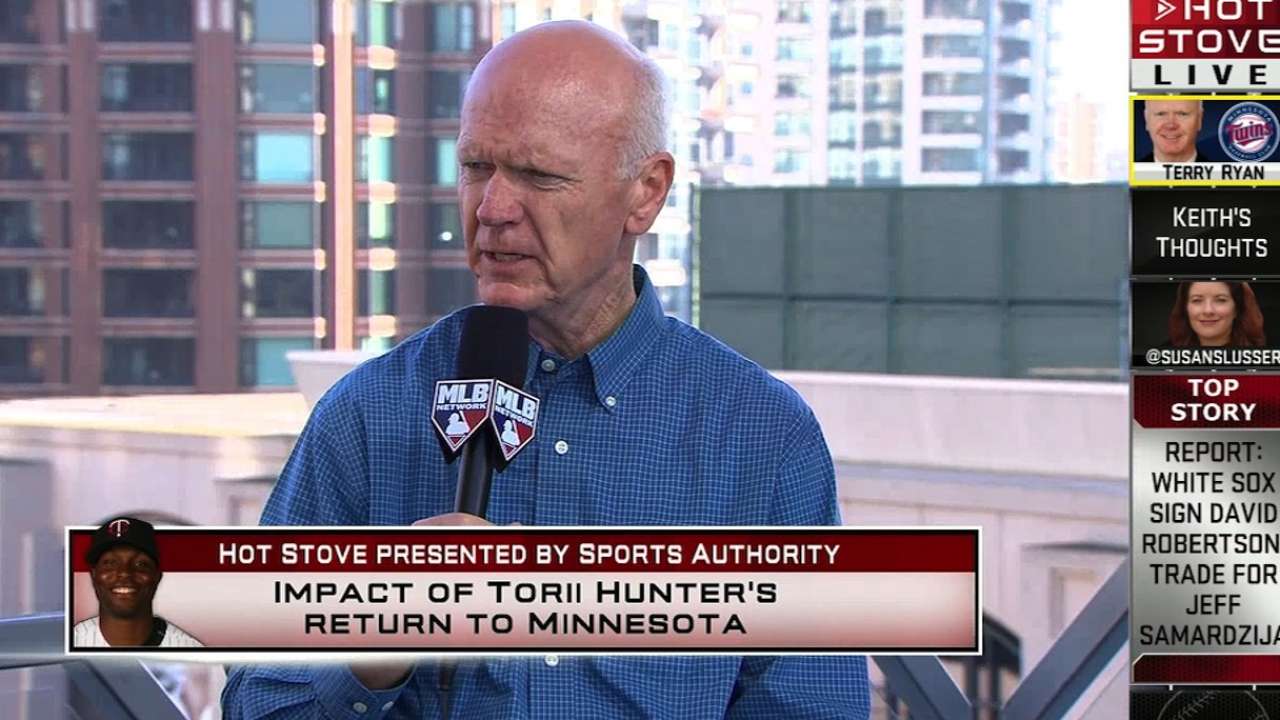 "I like to wait until after Spring Training, but right now, I think you have to start with the defending champs with the Royals and Tigers, who are in a dead heat to me," Ryan said. "They've proven they can do it. The Indians, the Twins and the White Sox, we have area to cover and move up hopefully. But I always give the benefit of the doubt to those who have been there."
The Twins still need plenty of pitching help to catch up to the rest of the division, and Ryan met with several agents again on Tuesday on the second day of the Winter Meetings.
There are still plenty of starting pitchers on the market, but one domino did fall on Tuesday, as former Twins left-hander Francisco Liriano reportedly agreed to re-sign with the Pirates on a three-year, $39 million deal. Ryan said he talked with Liriano's agent, Greg Genske, but declined to say how much interest he had in a reunion with the left-hander.
But Ryan did say in an ideal world he'd add a left-handed starter, as Minnesota's current options lean right-handed heavy with Tommy Milone the other left-hander in the mix to earn a starting job in the rotation. But adding a left-handed starter is just a preference, as Ryan said he certainly won't rule out any starters for being right-handed.
Ryan also said he had no preference between signing a groundball heavy starting pitcher or a flyball pitcher, as he noted the success Phil Hughes had last year despite not getting many groundballs.
"I'm all about wins and so I don't care how you do it," Ryan said. "We don't care how you do it. Just get it done."
Rhett Bollinger is a reporter for MLB.com. Read his blog, Bollinger Beat, and follow him on Twitter @RhettBollinger. This story was not subject to the approval of Major League Baseball or its clubs.