Ross could resume role as Boston's backup catcher
If he departs, club likely to fill spot via trade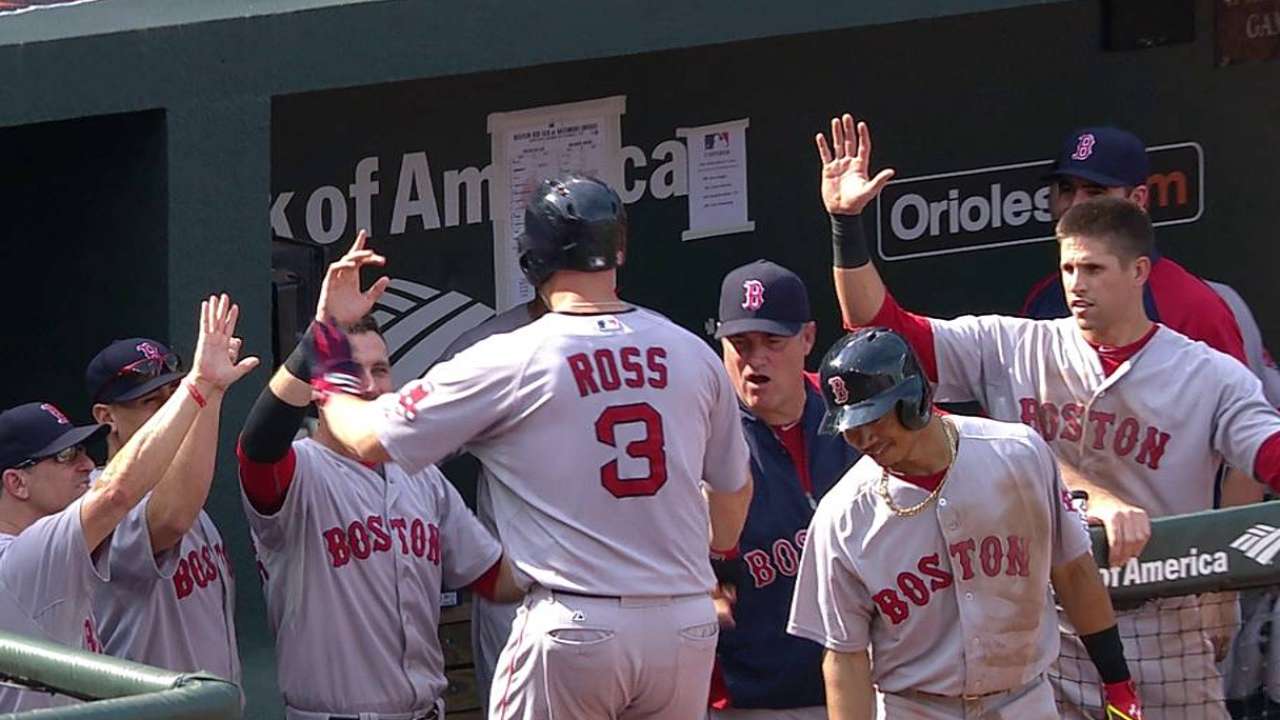 SAN DIEGO -- The Red Sox remain in the hunt for a backup catcher, and there's still a chance David Ross could return for another season.
Ross, a free agent, served as the backup catcher for Boston the last two seasons.
Though Ross has a strong working rapport with Jon Lester, general manager Ben Cherington didn't think the success of that battery would play a role in identifying a backup catcher.
"We have interest in David irrespective of that," said Cherington. "Our interest is in a player, it's not, 'If we get this guy we want you' type thing. So, personally I don't know if it changes the value. David's going through his thing like every other free agent, figuring out what his options are. We would not necessarily want to connect someone. If we have interest in someone, we have interest in that player and we think it's a good fit. If it helps someone else on the team, great."
When the offseason started, the Red Sox were perhaps leaning toward signing a backup catcher who hits left-handed. But the addition of free-agent third baseman Pablo Sandoval has helped to balance the lineup a little more.
And Cherington also mentioned the presence of Brock Holt and Daniel Nava, two left-handed hitters who manager John Farrell will have as bench depth.
"It's less of a factor. I guess in a perfect world it would still be nice, but we definitely don't live in that perfect world," Cherington said.
If the Red Sox don't re-sign Ross, it seems more than likely they would acquire a backup catcher via trade.
Ian Browne is a reporter for MLB.com. Read his blog, Brownie Points, and follow him on Twitter @IanMBrowne. This story was not subject to the approval of Major League Baseball or its clubs.