Rosario, Morneau attract trade inquiries
Rangers pursuing catcher; Rockies unlikely to part with NL batting champ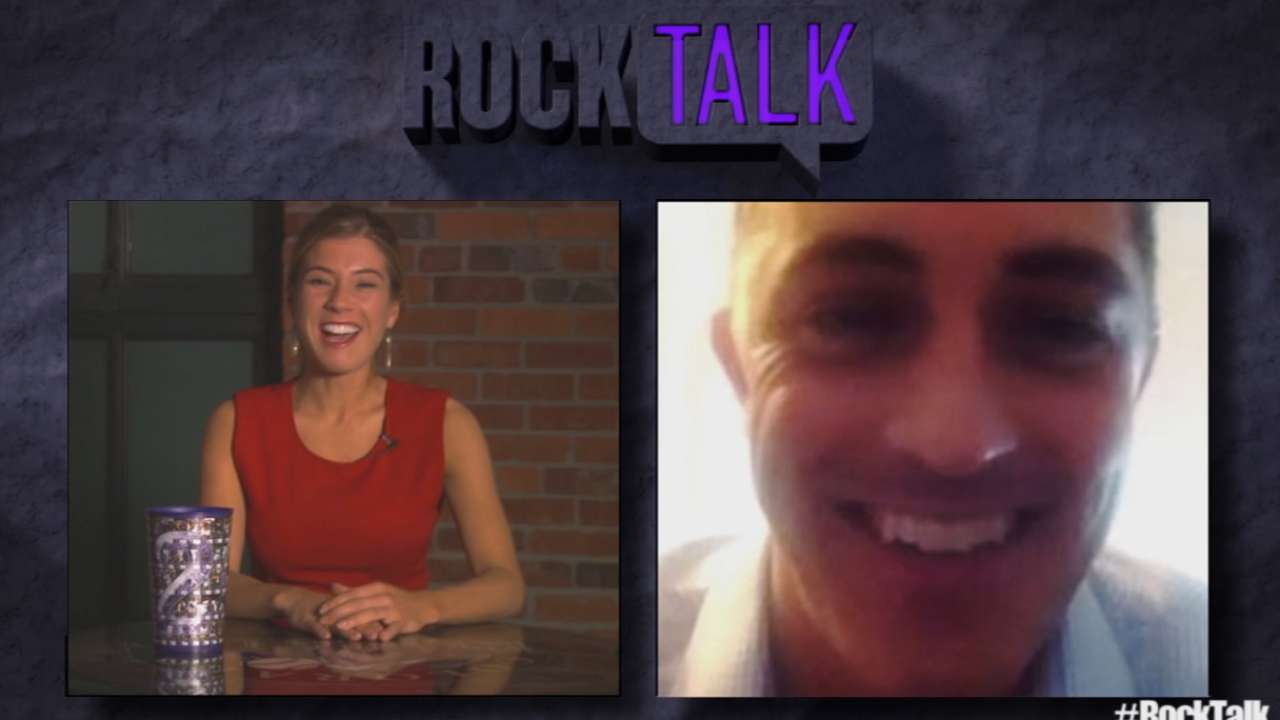 SAN DIEGO -- The Rangers are one of the teams to have expressed interest in catcher Wilin Rosario, and the Marlins have emerged as a team that has called the Rockies about defending National League batting champion Justin Morneau.
MLB.com reported Monday that the Rangers were a possible fit, since they seek a right-handed power bat -- Rosario hit 28 home runs in 2012 and 21 in 2013 before battling injuries last season -- and need a catcher. Being in the American League means the Rangers would have the option of using Rosario as a designated hitter.
Rockies general managter Jeff Bridich would not comment on any trade talks with another club.
In the case of the Rangers, relievers the Rockies are expected to look at are right-handers Roman Mendez, Jon Edwards, Shawn Tolleson, Phil Klein and Spencer Patton, and lefty Robbie Ross Jr. The Marlins, in need of a lefty power bat, have starting pitching at the Major League level and among their bevy of prospects.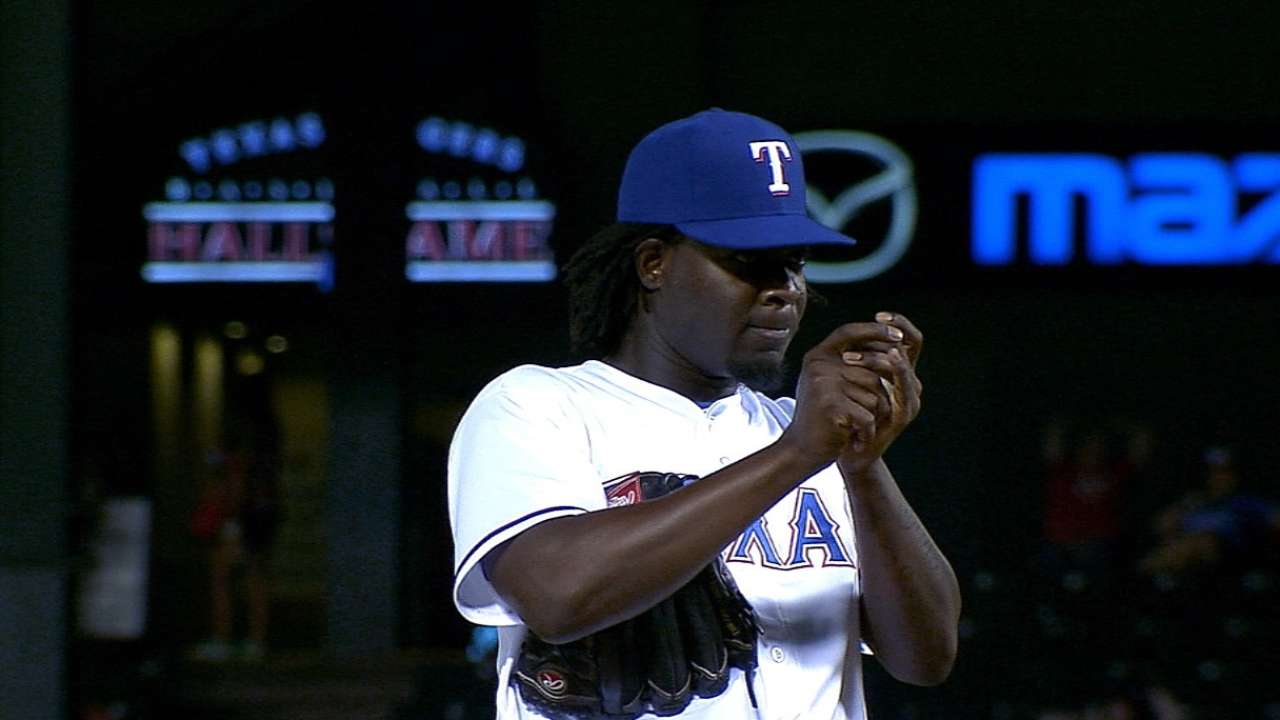 For now, Rosario and Michael McKenry, both in their first years of arbitration, are the club's catchers. If Rosario is dealt, the Rockies will likely seek a free-agent catcher, probably a highly regarded defender. Nick Hundley, Geovany Soto and David Ross are among the possibilities.
"Now that there are fewer free-agent hitters to be had, we are getting more calls on our hitters," Bridich said. "Justin is a heck of a player and a heck of a hitter under a very fair contract."
Morneau signed as a free agent last offseason and is heading into the second year of a two-year, $12.5 million contract with a $6.75 million salary for 2015 and a $750,000 mutual option for 2016, which would provide a $9 million salary.
Morneau gave the Rockies value in 2014, hitting .319 with a .364 on-base percentage, 17 home runs and 82 RBIs. The numbers and what Morneau potentially means to the lineup and the club in general suggest that the Rockies would require a strong offer to part with him.
"There's no surprise that he was a huge part of our offense on the field and our defense, but also in our clubhouse with the professionalism he represents and the type of person that he is," Bridich said. "There was unbelievable feedback, unsolicited feedback, coming to us from the people that were with him in Japan [during an MLB stars tour after the season], how he represented not just the Rockies but the United States of America.
"I called him and I let him know. You almost never get those types of phone calls on a person."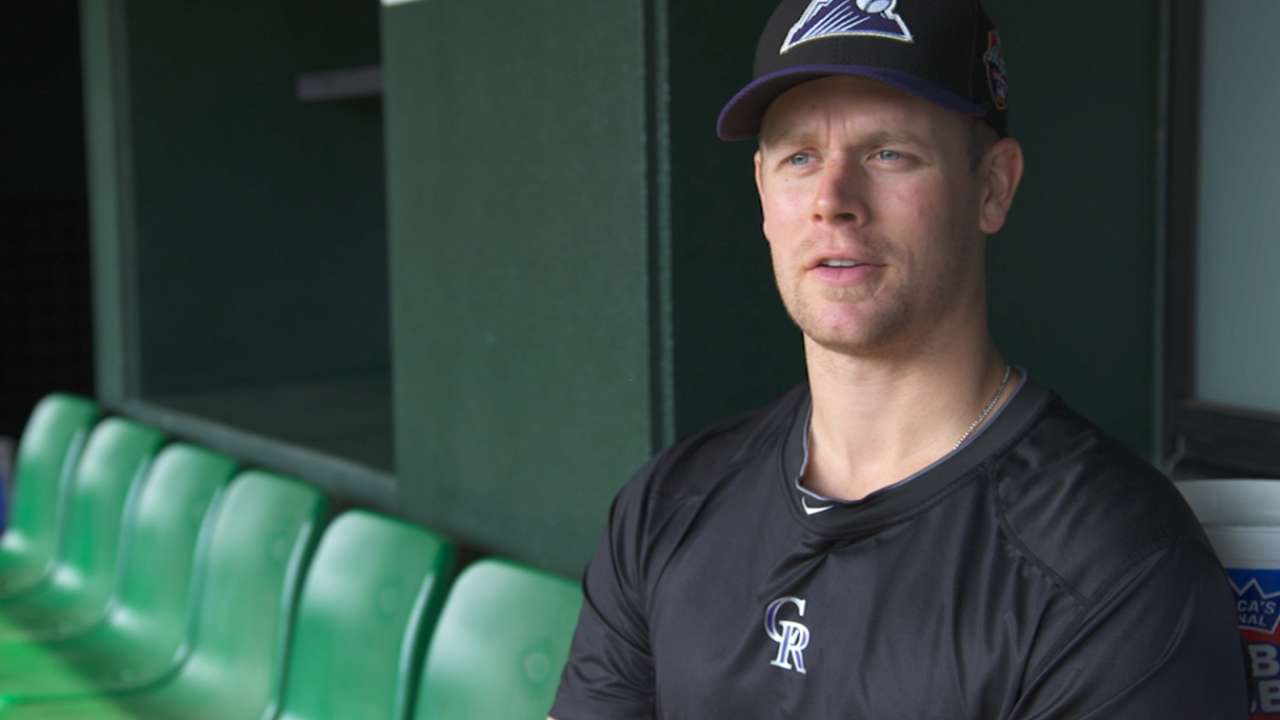 The Angels also have expressed interest in infielder Josh Rutledge. With the Rockies' Major League roster at 39, one below the limit, they could create room by dealing Rutledge -- who plays second, short and third -- for a non-roster prospect.
The Rockies also will pick second overall in Thursday's Rule 5 Draft at the conclusion of the Winter Meetings. Bridich said it's possible the club will select a player for itself, which would require making sure there is a 40-man roster spot for him, or making a pre-Draft agreement to trade the player they select to another club.
In another development, Mets general manager Sandy Alderson indicated that his club is not seeking to make a major move to acquire a shortstop, which throws cold water on the rumor that they could make a bid for shortstop Troy Tulowitzki.
"We're going to let things play out a little bit on the broad stage, with respect to shortstops," Alderson said. "I don't think that we're persuaded that there's any single solution that we're focused on. Not to say that these players are interchangeable, but from our standpoint, there's not one situation that stands out above all others. So I think we're comfortable sitting tight for the moment."
However, Fox Sports identified the Rockies, Twins and Rangers as possibly inquiring about Mets righty starter Dillon Gee. But the report, via Twitter, said no deal was imminent.
Thomas Harding is a reporter for MLB.com. Read his blog, Hardball in the Rockies, follow him on Twitter @harding_at_mlb, and like his Facebook page, Thomas Harding and Friends at www.Rockies.com. This story was not subject to the approval of Major League Baseball or its clubs.