MLB.com Columnist
Bill Ladson
Desmond looking to be with Nats beyond 2015
Shortstop hoping club can stay intact coming off postseason berth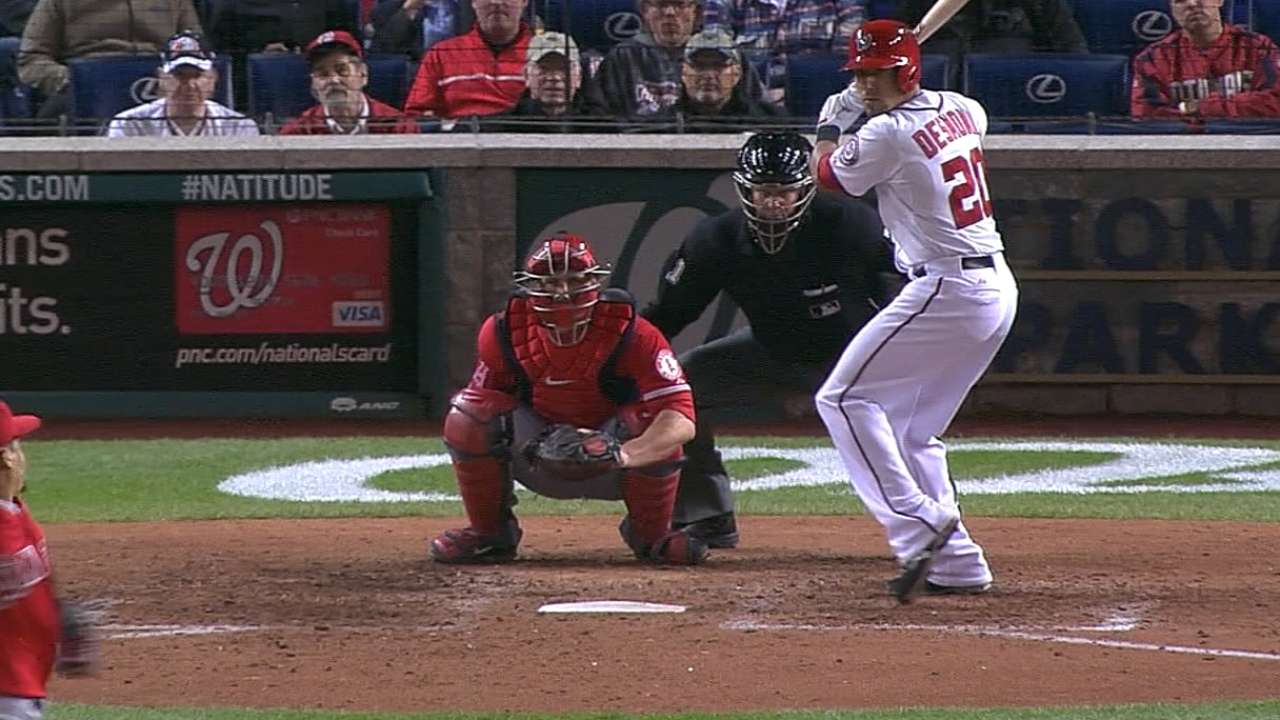 SAN DIEGO -- Nationals shortstop Ian Desmond made it known on Tuesday that he doesn't want to get traded and he hopes to get his contract situation resolved soon.
Desmond is one of five players -- Jordan Zimmermann, Doug Fister, Tyler Clippard and Denard Span are the others -- on the club who could become free agents after the 2015 season. The Nats are already listening to potential trade offers on those players.
Washington first approached Desmond, 29, about a contract extension in 2012, but he didn't want to negotiate because he was focused on going to the postseason for the first time. Desmond felt it would have been a distraction if he tried to work out a deal during the season.
The last two years, Desmond and the Nationals tried to get a long-term deal worked out. The club offered a seven-year, $107 million contract, but he settled for a two-year, $17.5 million deal to complete his arbitration years. On Tuesday evening, general manager Mike Rizzo said that he met with Desmond's agent, Doug Rogalski, during the Winter Meetings, but Rizzo was tight-lipped on what was said between the two parties.
"Do I want to be a National [beyond 2015]? Yes. Do I think, at this particular moment, I will be? I don't know," Desmond said. "I cannot give you an answer on that. We'll see. I know 2015 is coming fast. I'm excited to get back out there. I think we have a lot to prove. We have a hungry bunch coming in 2015."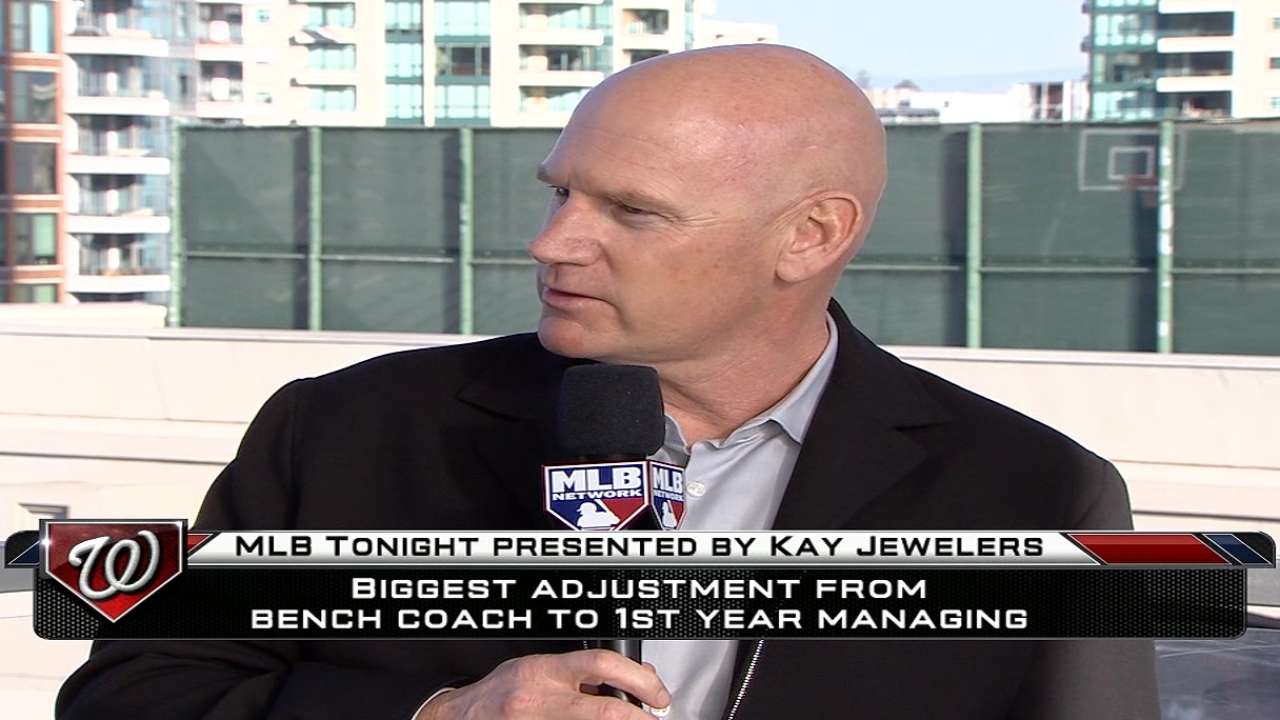 Moments after losing to the Giants in the National League Division Series, Desmond said the window wasn't closing on the Nats as far as reaching the postseason in the future. Desmond changed his tune on Tuesday. He is beginning to feel that the window could be closing because of the players who could potentially bolt after 2015.
"The majority of the guys that I came up with, we are all getting to the point where they want to keep us or let us go," Desmond said. "That's tough because we are all friends. Our wives and kids spend time together. We all watched each other go from being single guys to having girlfriends to being married.
"We have kids. We've all kind of grew up together. You see that window closing. Not for all of us. We might not be in the same locker room after next year or the year after that. That's kind of hard to swallow. I think that's why, for me, it was a little bit tougher. I want to win with those guys really bad."
Desmond is the longest-tenured member of the Nationals. He was selected by the Expos in the third round of the 2004 First-Year Player Draft and he has been a steady influence on and off the field since becoming a Major Leaguer in 2009.
This past season, Desmond got off to a slow start because of the flu, but he made up for it and was among the team leaders in homers (24) and RBIs (91). He has had three straight seasons of 20 home runs and 20 stolen bases. Desmond also won his third straight Silver Slugger Award, joining Barry Larkin as the only shortstops in NL history to win three in a row.
But don't tell Desmond that he had a great season. He wasn't happy that he had a career-high 183 strikeouts.
"I could care less about the Silver Slugger," Desmond said. "In my mind, I had a down year this year. I had 183 strikeouts. That was tough. There is no worse feeling than walking back in the dugout after a punchout. Nobody likes to do that. To do it at that rate is tough. The fact that I persevered and was able to win the Heart and Hustle Award for the team and was a candidate for the Roberto Clemente Award, that something I can hold my head up high about. I think the Washington Nationals appreciate it. I just try to be a character guy."
Bill Ladson is a reporter for MLB.com and writes an MLBlog, All Nats All the time. He also could be found on Twitter @WashingNats. This story was not subject to the approval of Major League Baseball or its clubs.