MLB.com Columnist
Phil Rogers
White Sox know they still have work to do
Defensive, lineup upgrades would help revamped rotation, bullpen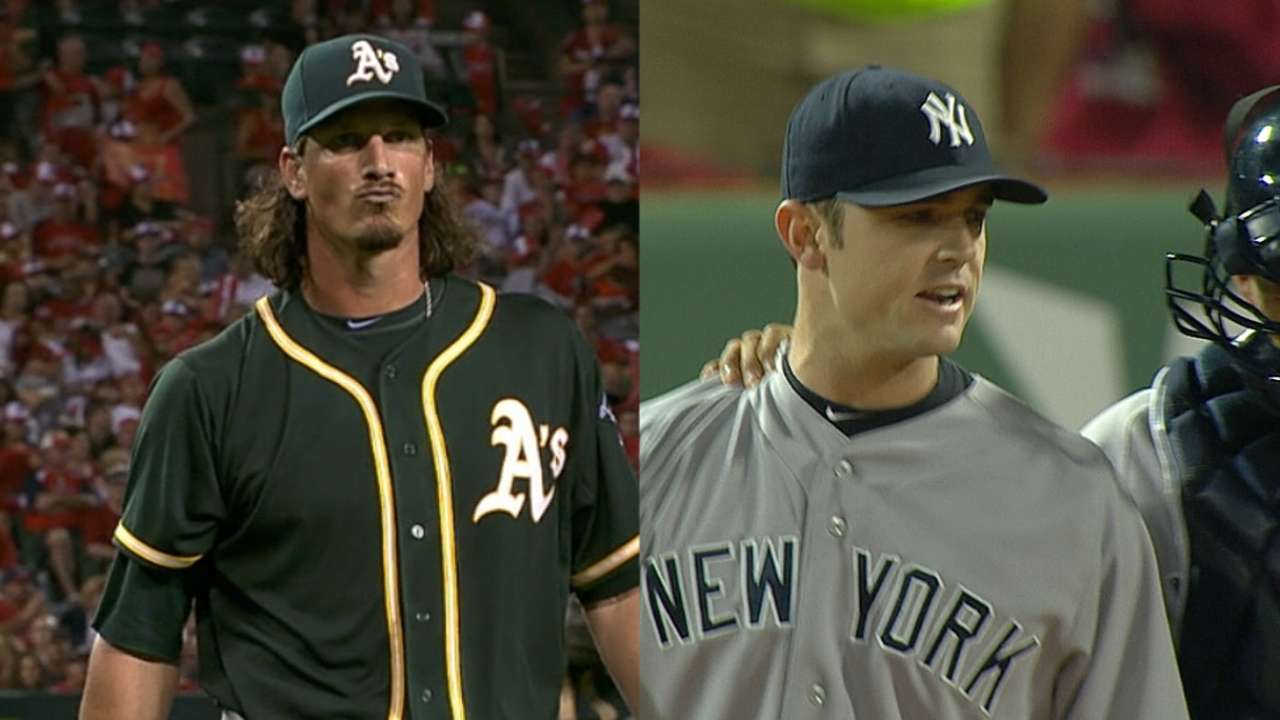 SAN DIEGO -- There's no one-stop shopping at the Winter Meetings, not when you're looking for ballplayers with the kind of talent that consistently tilts Major League games in your favor.
As great of a job as the White Sox have done collecting difference-makers this offseason, they can't stop with Jeff Samardzija, David Robertson, Adam LaRoche, Zach Duke and the others already added. The good news for their fans is that the front office knows it.
"We know we're not done yet,'' general manager Rick Hahn said Tuesday, after the four-for-two Samardzija trade had become official. "We've moved the chains to improve this club in what we feel is dramatic fashion, but we still have work to do.''
You bet they do. They have yet to make a major move to improve a so-so defensive unit, and the lineup could still use a fresh face in left field.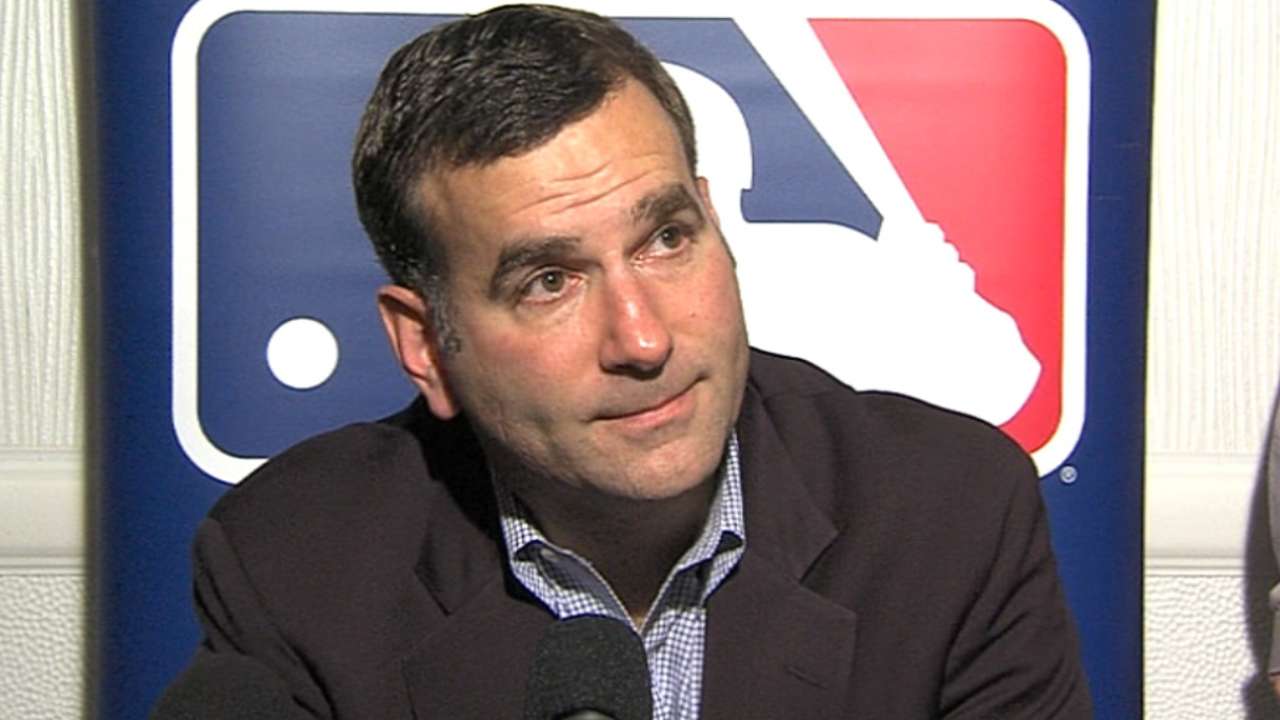 Melky Cabrera? He seems way out of their price range at this point. Nori Aoki? Good idea in my mind if you can make his salary fit. Ichiro Suzuki? Worth a flier if nothing else comes together.
But the reality is there may not be an easy answer. It may take one more bold move by Hahn to make magic happen.
Before Hahn and his staffers leave the soft, blue skies and beaches of Southern California to return to the reality of the Midwest winter, they should continue the roll they are on by stepping up and making one more good baseball trade.
Take one of the Dodgers' high-value left fielders, Andre Ethier or Carl Crawford, off their hands, along with some of the money owed them.
The Dodgers are on the hook for $62.25 million over three years for Crawford and $56 million over three years and an option for Ethier, and eager to sort through the overloaded outfield inventory they've had since adding Yasiel Puig to the mix in 2013.
Since shortstop Alexei Ramirez is due to earn $10 million in 2015 with an option at the same price in '16, that effectively shrinks the money owed the two to $42.25 million and $30 million, respectively.
Say the White Sox essentially split that with the Dodgers, getting $21 million in a Crawford deal and $15 million with Ethier. Stan Kasten and Andrew Friedman might be so happy to end the logjam that the deal gets expanded to include the right-handed-hitting Scott Van Slyke, who could platoon with whichever of the left-handed hitters went to the White Sox.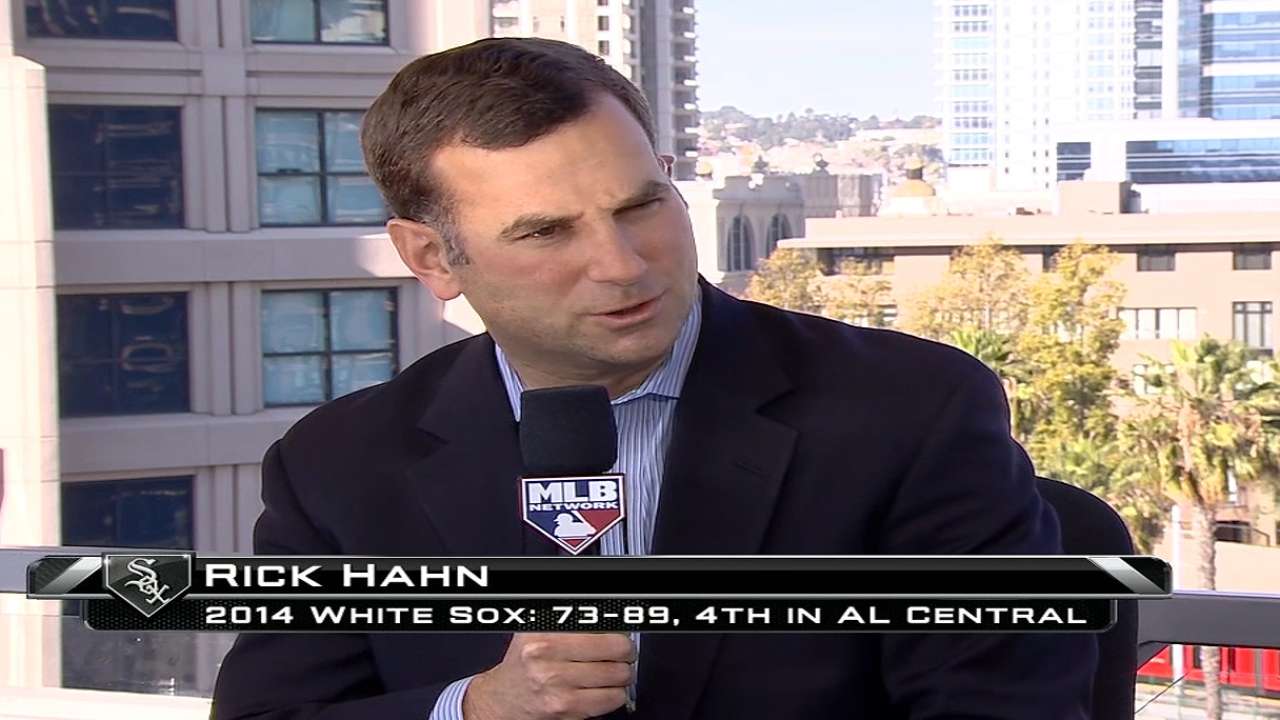 None of this happens if the Dodgers can deal Matt Kemp to the Padres or somebody else for a nice return. But don't you think they'd really rather hang onto Kemp and Puig and offload Ethier, who recently said he wants to play every day next season, or Crawford?
Whichever outfielder is traded by the Dodgers will probably be viewed as damaged goods. That's just the way it is given how they've been in and out of lineups the last couple of years.
But Crawford has the kind of range that only center fielder Adam Eaton shows in the Sox outfield, and he played very well after the All-Star break last season to finish the season batting .300 with 23 stolen bases over 105 games. Ethier, who hit a career-low .249 with a .691 OPS last season, might not be as strong of a hitter, but he remains an excellent outfielder.
It's fair to say Samardzija and the White Sox other pitchers will want to have their fly balls caught. Far too many have fallen in during recent seasons, so it wouldn't be the worst time to invest in veteran guys who let everyone relax a little bit. Adding one of them also makes sense because the White Sox don't have much outfield help coming behind Avisail Garcia, Dayan Viciedo and Eaton.
Ramirez is of interest to the Dodgers, but it's awfully hard to see how Hahn can deal him after putting Marcus Semien into the package that landed Samardzija. Without Ramirez, there's no clear-cut player to offer the Dodgers. But would you have thought he could have gotten Samardzija without giving up a top prospect?
Billy Beane traded two highly-valued prospects to the Cubs to get Samardzija last July. What would he have said if Hahn had offered him Semien, Chris Bassitt, Josh Phegley and Double-A corner infielder Rangel Ravelo for those two prospects -- Addison Russell and Billy McKinney -- back then?
Hahn has the payroll flexibility to lock up Samardzija for five or six years, with one of those nine-figure packages that go to the best pitchers. It remains to be seen if he can keep him off the free-agent market next winter, however, as he's had his eye on letting the market establish his value for a while now. But stability will have its appeal for Samardzija.
The thing he disliked the most about his time with the Cubs was the constant shuffling of personnel in the first three years of the Theo Epstein regime. The White Sox will offer him the chance to pitch alongside Chris Sale, Jose Quintana and Carlos Rodon for as many as five seasons.
And if Samardzija can't be signed? The White Sox will receive Draft-pick compensation and look to reload next winter, when the free-agent market will be rich with front-of-the-rotation arms. They're serious about making this work, and they're not about to stop trying to make it work.
Phil Rogers is a columnist for MLB.com. This story was not subject to the approval of Major League Baseball or its clubs.