D-backs seek catcher after dealing Montero
Club was able to shed payroll and obtain prospects, but now has hole to fill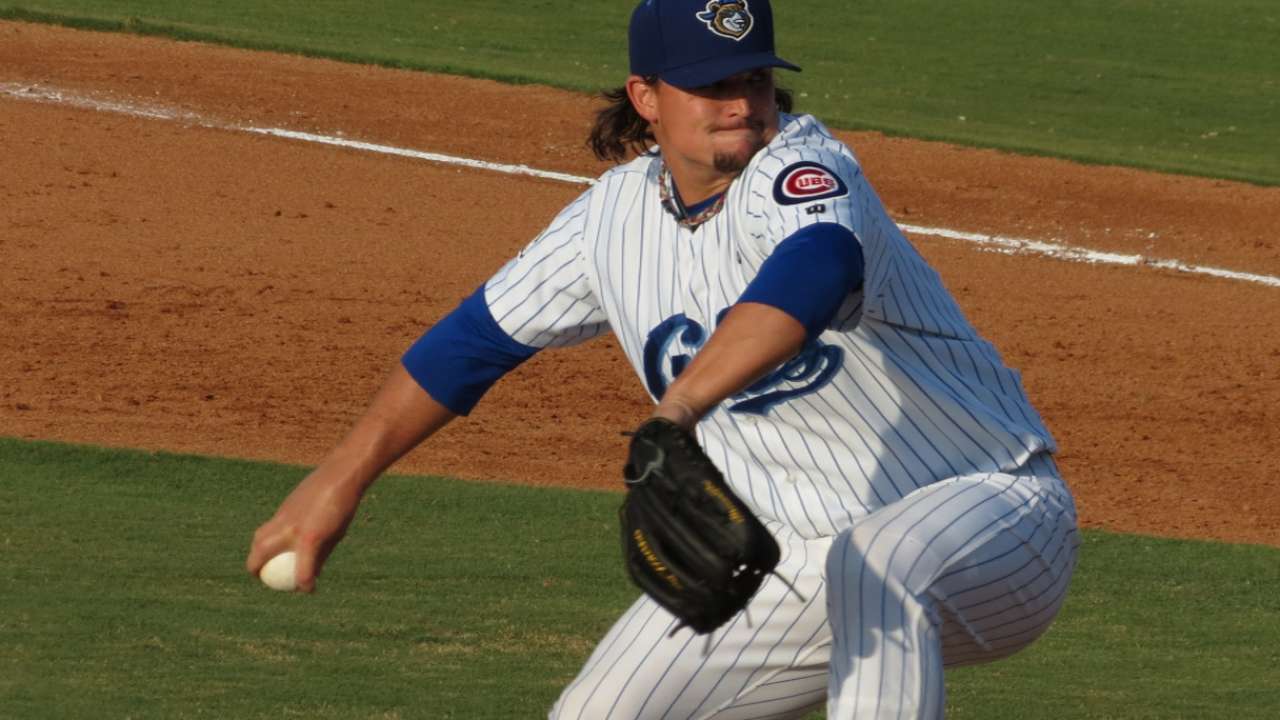 SAN DIEGO -- The D-backs said goodbye to their starting catcher and longest-tenured player Tuesday when they completed a deal to send Miguel Montero to the Cubs for a pair of Minor League pitchers, Jeferson Mejia and Zack Godley.
While the move gave them some payroll flexibility by shedding the $40 million that was owed to Montero over the next three years and also added to the organization's pitching depth, it opened a hole that now needs to be filled.
"We're going to add another catcher," D-backs general manager Dave Stewart said. "We have to add another catcher. We've looked at some possibilities out there and we're trying to find the best way to get that done. Whether that's trade or whether it's free agency."
The D-backs do have Tuffy Gosewisch, who some say could profile as a starter given his abilities behind the plate, while others in the organization think he is an ideal backup.
The Blue Jays would like to move Dioner Navarro, but his $5 million price tag for next year might not be a fit.
The Yankees have Austin Romine, who is third in line behind Brian McCann and John Ryan Murphy on their depth chart.
"To be honest with you, in the ideal world, if we were going to move Miggy, I wish we would have had another piece in place," Stewart said. "We didn't do this move without knowing there's other things we could possibly do."
So does Stewart think he will be able to complete one of those moves before leaving the Winter Meetings on Thursday afternoon?
"You guys see how I work," Stewart said. "Anything can happen overnight."
The D-backs did acquire catching prospect Peter O'Brien from the Yankees last year in exchange for third baseman Martin Prado, but the team thinks he needs a little more Minor League seasoning before he's ready.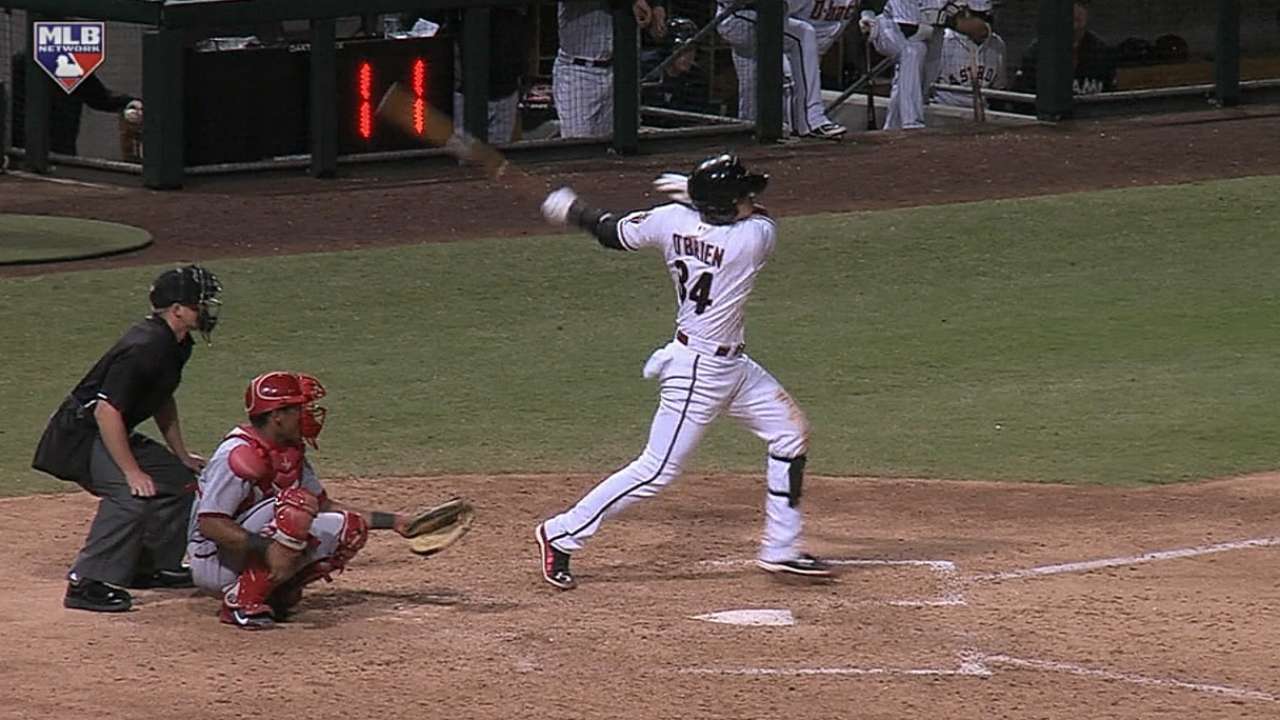 "He's expressed to us that he's willing to put in as much work as he needs to be our Major League catcher in the near future versus down the road," Stewart said. "And so we're not going to press him. And like we're doing with our young pitchers, we're not going to press them to do things that they're not capable of doing. But if they put in the work and things turn out really well, then O'Brien will be ready to catch. We're expecting him at some point during the course of next year's season to show up for us. It's what we're hoping."
One persistent rumor that continues to make its way through the lobby here in San Diego is the Marlins' interest in D-backs left-hander Wade Miley.
The D-backs would no doubt ask for a lot in return given that Miley has proven to be durable and successful and is under club control. The Marlins do have some young pitching prospects that might appeal to the D-backs, but whether they would be willing to part with them is another question.
It does not sound like the D-backs will be players in the free-agent market when it comes to pitching this offseason. Stewart made it sound like he'd like to take the money saved in the Montero trade and hold it in reserve in case the team is in contention and wants to make a move in-season. And if that doesn't happen, he would have more money to spend next offseason.
"Though we do get money back into the organization, I'm not too sure that it's smart to spend it right now on pitching, especially when the market, in my opinion, is not the greatest market for pitching," Stewart said. "It will be a better market next year."
Steve Gilbert is a reporter for MLB.com. Read his blog, Inside the D-backs, and follow him on Twitter @SteveGilbertMLB. This story was not subject to the approval of Major League Baseball or its clubs.