Lester chooses Cubs over reunion with Red Sox
Lefty agrees to six-year, $155M deal; Scherzer, Shields now top arms on open market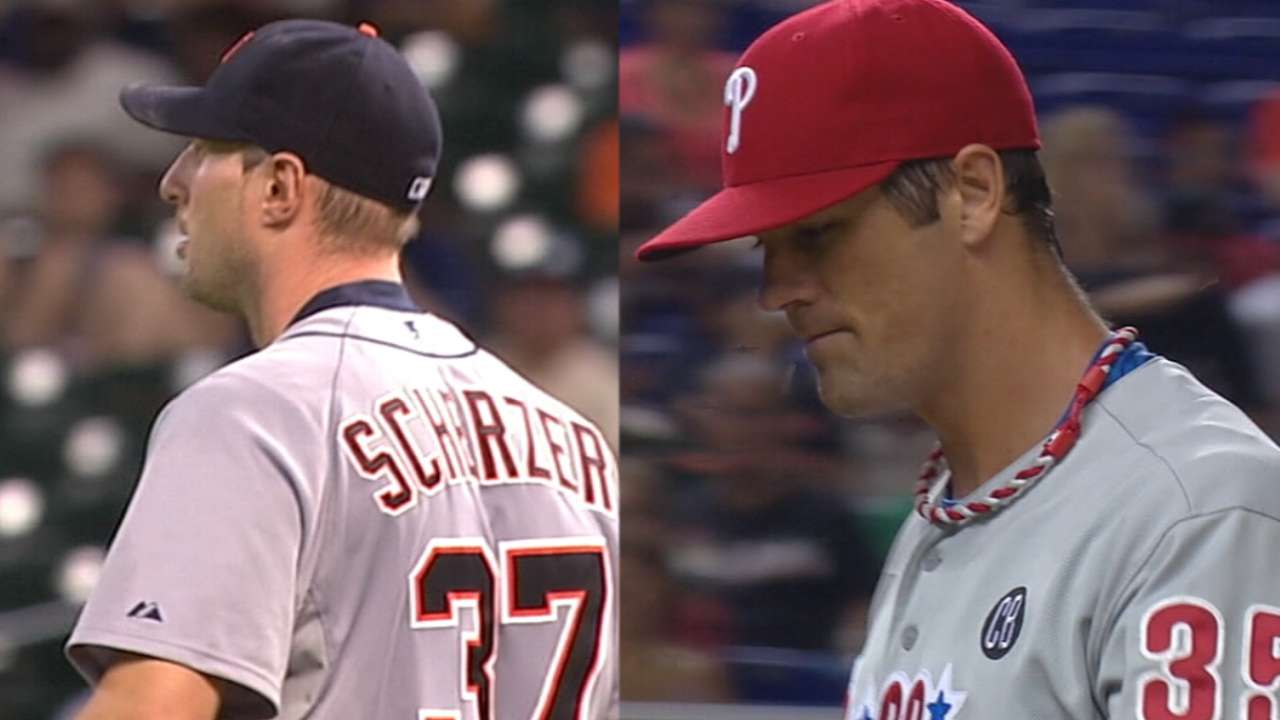 SAN DIEGO -- The Red Sox were in the Jon Lester sweepstakes until the very end, but they finished second to the Cubs.
The lefty agreed to a six-year, $155 million contract Tuesday that will reunite him with Theo Epstein in Chicago, MLB.com has confirmed. Boston's last offer to Lester was for six years at $135 million, according to a source.
Lester placed a phone call to the Red Sox to inform them of his decision to go to the Cubs. Earlier in the day, Lester also personally phoned the Giants, thanking them for their interest but letting them know he was going in a different direction.
"To Red Sox Nation, I understand the disappointment," Lester tweeted Wednesday morning. "Boston will always have a big place in my heart and we'll always consider y'all family!"
To Red Sox Nation, I understand the disappointment. Boston will always have a big place in my heart and we'll always consider y'all family!

- Jon Lester (@JLester31) December 10, 2014
Out of realistic contention for a postseason berth, the Red Sox traded Lester to the Oakland Athletics on July 31 for Yoenis Cespedes.
In the coming weeks, Cespedes could wind up being a key chip the Red Sox use to acquire a front-line pitcher to fill the void left by Lester. Hanley Ramirez was recently signed to play left field in Boston, which is the position Cespedes has played most of his career.
With Lester now off the table, the Red Sox could pursue one of the other two premier free-agent pitchers on the market -- right-handers Max Scherzer and James Shields.
However, Scherzer's final price tag could wind up higher than Lester's.
Shields, who pitched most of his career in the American League East with the Rays, could be a decent alternative for the Red Sox.
Phillies lefty Cole Hamels is one of the most intriguing options on the trade market, and his remaining contract (five years at $110 million) would be manageable for the Red Sox. The Sox have outfielders they can deal, as well as prospects.
Another team that might be willing to unload some pitching is the Cincinnati Reds, who are believed to have at least some level of interest in Cespedes.
Epstein, the president of baseball operations for the Cubs, was in Boston's front office from the time Lester was drafted out of high school in 2002 until the end of the '11 season.
The Red Sox hoped that their long history with Lester and his fondness for the city of Boston would win out. Red Sox owner John Henry had flown to Lester's Atlanta home twice in recent weeks to meet with him.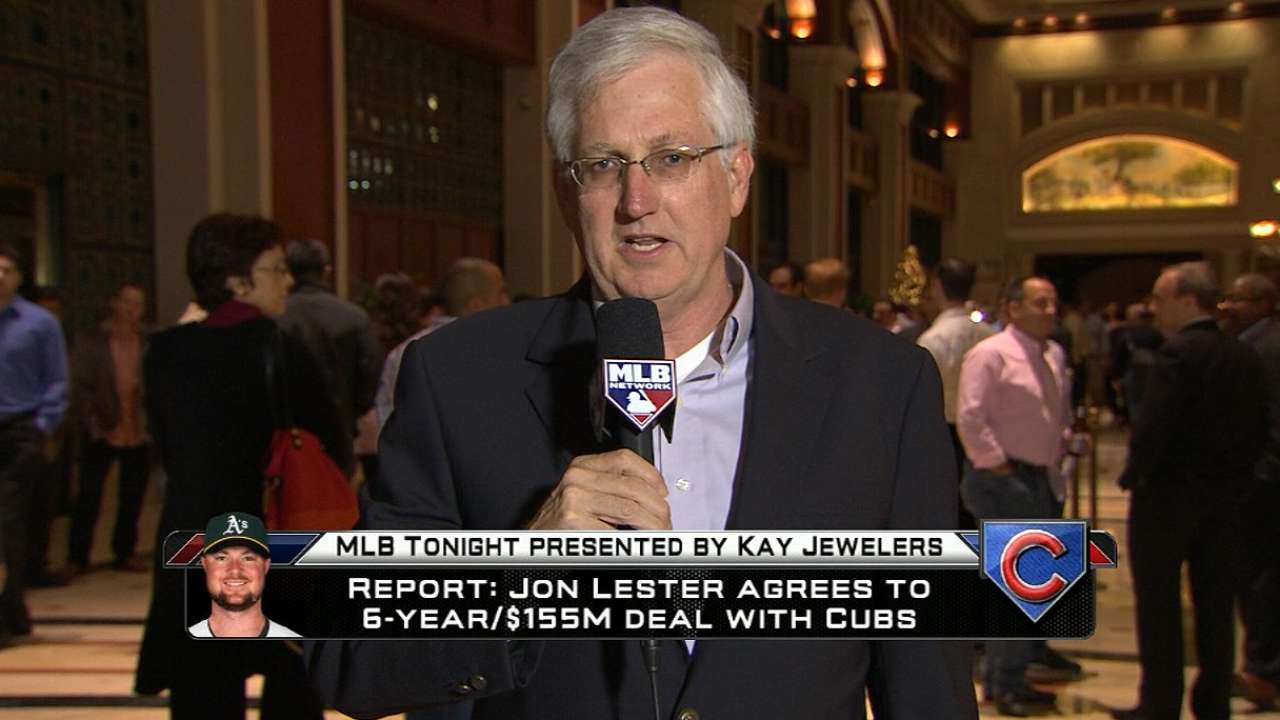 As it turned out, the Red Sox never recovered from their stalled negotiations with Lester last spring.
Boston's initial offer to Lester several months back was a four-year, $70 million pact. General manager Ben Cherington said recently and back in July that the Red Sox had hoped to keep negotiating after that offer but that Lester's camp declined that opportunity while the pitcher was still under the employ of Boston.
After days of speculation that Lester was nearing a decision, it was clear that things were close to the finish line when he informed the Giants on Tuesday evening that they were out of the running for his services.
That left just the Cubs and the Red Sox, with Lester opting for a new challenge, a new league and some familiar faces in Epstein, Cubs general manager Jed Hoyer and director of player development Jason McLeod.
Lester won two World Series championships and threw a no-hitter during his memorable time with Boston. Now, he will try to help the Cubs win their first title since 1908.
In nine seasons with the Red Sox, Lester went 110-63 with a 3.64 ERA, establishing himself as one of the top left-handers in team history.
Ian Browne is a reporter for MLB.com. Read his blog, Brownie Points, and follow him on Twitter @IanMBrowne. This story was not subject to the approval of Major League Baseball or its clubs.