Phils continue to push toward making deals at Meetings
Club meets with O's regarding Byrd; Howard, Hamels also discussed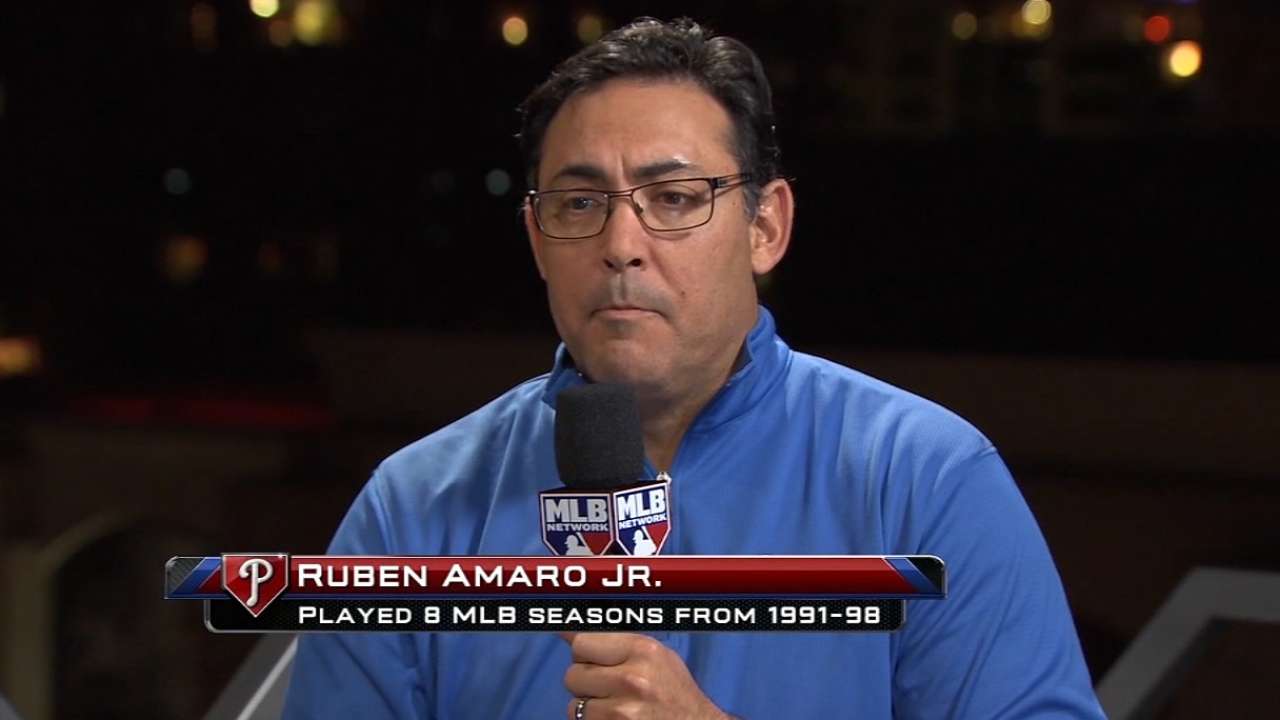 SAN DIEGO -- Phillies general manager Ruben Amaro Jr. said Tuesday he does not believe in "close" when it comes to trades.
Either a trade is made or it is not.
"We've had good dialogue," Amaro said Tuesday afternoon at the Winter Meetings. "We just haven't gotten to the finish line on anything yet. I still think we can do some things. I don't know we're going to do them before we leave here on Thursday, but I think the interest in some of our players has picked up. It's evident in some of the dialogue we've had and some of the meetings we've had with other clubs."
A source confirmed a FOXsports.com report the Phillies and Orioles met to discuss Phillies right fielder Marlon Byrd, who is available to trade. Left-hander Cole Hamels remains a hot commodity, but Phillies manager Ryne Sandberg said the club would need to be wowed to move him.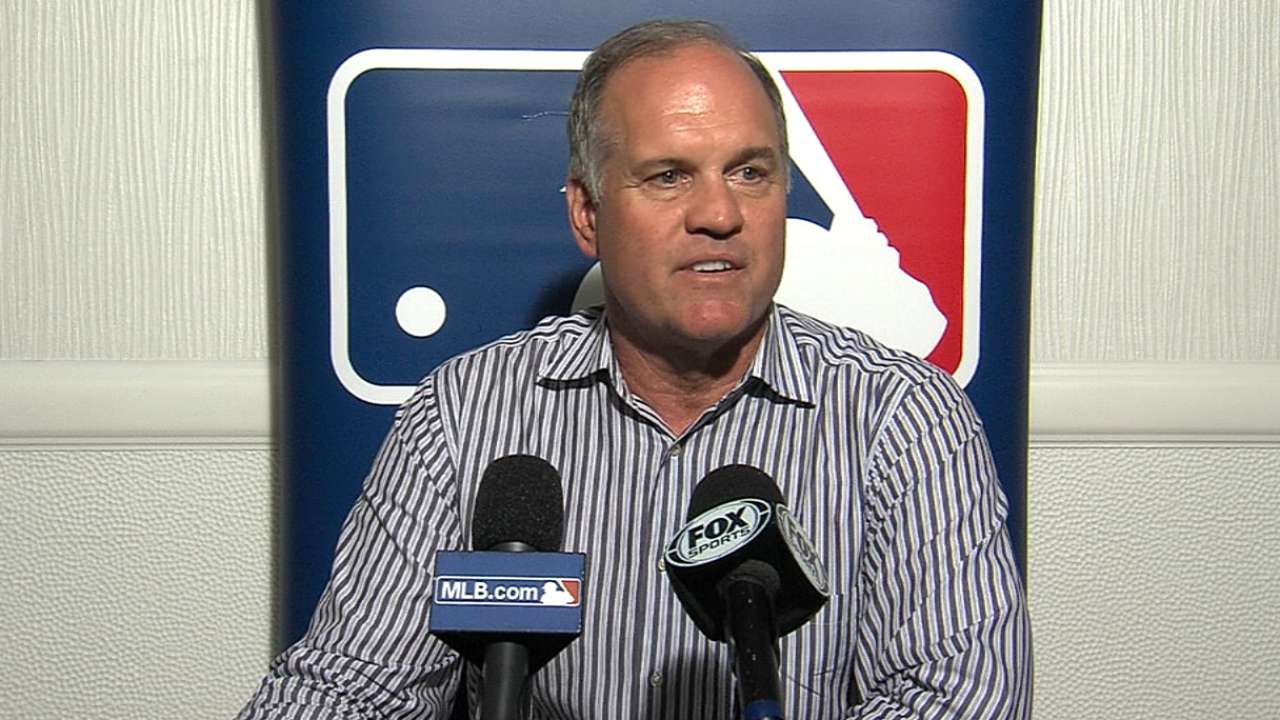 Another player the Phillies would like to trade is Ryan Howard, but moving him has proven difficult. Not only has his offensive and defensive skills diminished, but he is owed $60 million. It includes a $25 million salary each of the next two seasons, plus a $10 million buyout on a 2017 club option.
The Phillies will have to eat a substantial portion of Howard's contract to move him, but it is unknown how much money they will be willing to eat. That affects their chances of trading him to a team like Tampa Bay, who could use a designated hitter and first baseman.
"In a strange way, bad contracts can turn into assets because they provide the opportunity for teams to eat money and in a way finance the acquisition of a player," Rays president of baseball operations Matt Silverman said. "You buy down an inflated contract by a large enough amount it might help you access a player on the other side. Given our financial constraints and the absence of those large long-term contracts, we're not on the aggressor side of those. But a number of teams are looking to move players who have large contracts and money becomes a variable in those discussions."
If Howard remains with the Phillies it could create an awkward situation in Spring Training because of the club's desire to trade him. At the very least it could become a distraction, which Phillies interim president Pat Gillick acknowledged Monday.
"I don't know if it's going to be awkward," Amaro said. "If he's there he'll play and hopefully he'll perform. It'll be up to him. And up to Ryne to decide how much playing time he gets and the role that he plays. I would expect him -- unless somebody unseats him or we feel that he's slowing the progress down of somebody else -- I would expect him to be playing quite a bit. He could platoon. There's a lot of different things we can do with Ryan."
So Howard's contract will not dictate future playing time, if he returns?
"No," Amaro said. "It would not. Not right now, when we're about building for the future and not for 2015 necessarily."
Of course, Sandberg tried to reduce Howard's playing time in July, but was overruled by the front office.
"I don't think anybody really stepped up to take the job," Amaro said. "[Darin] Ruf didn't do anything to own it."
Sandberg will have to handle Howard delicately. Howard was upset with how Sandberg handled him in July.
"That's something that would have to be talked about and dealt with then and to see what the strategy is there," Sandberg said.
It might not get to that point. Howard might be traded. But so far, everybody is waiting for the first Phillies' piece to fall.
Todd Zolecki is a reporter for MLB.com. This story was not subject to the approval of Major League Baseball or its clubs.