'We did not receive a rose': Giants miss on Lester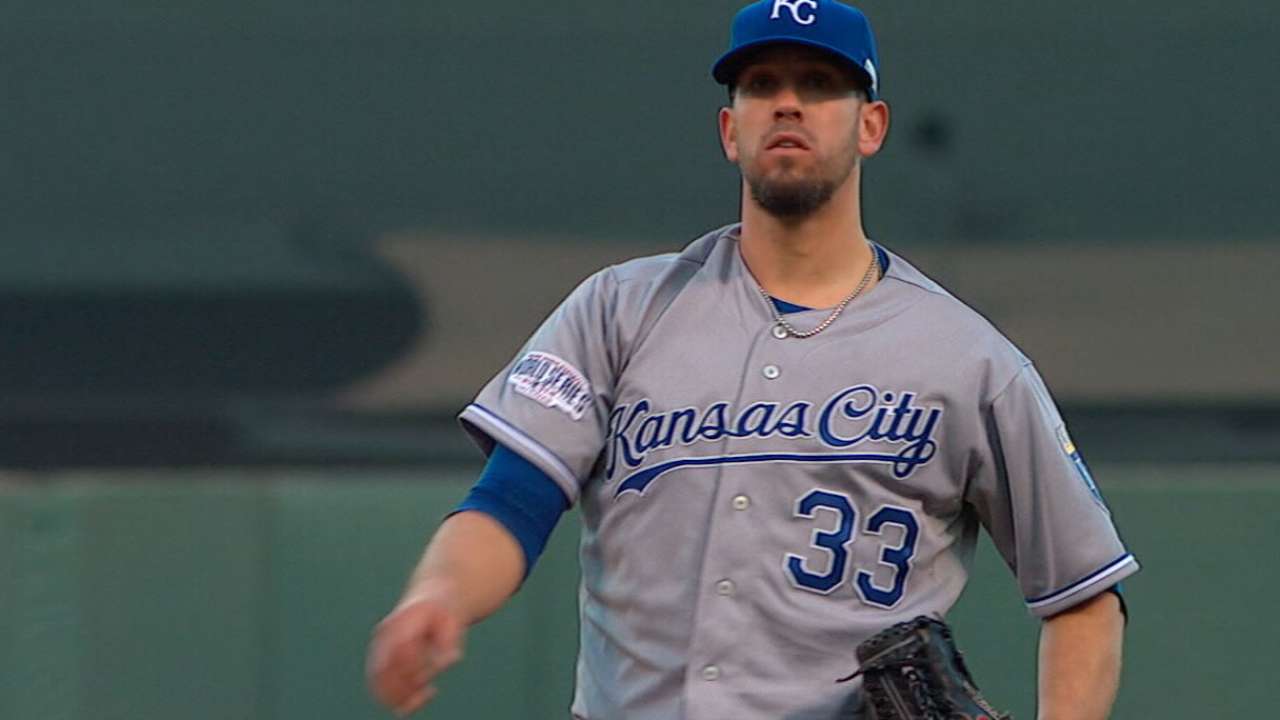 SAN DIEGO -- The Giants almost certainly will leave baseball's Winter Meetings on Thursday with no new ballplayers and a handful of options for replenishing their roster.
Jon Lester, the highly coveted left-hander, became the latest free agent to turn down the Giants' contract proposals. Following the example of Pablo Sandoval and Yasmany Tomas, Lester telephoned the Giants shortly after 5:30 p.m. PT on Tuesday to inform them they no longer were in the running for his services.
"We finished first in the most important area," Giants assistant general manager Bobby Evans said bravely, referring to the club's recent World Series triumph.
The Giants have explored possibilities, through both trades and free agency, for addressing their most pressing needs: starting pitching, third base and left field.
"Trade discussions have been ongoing. Those will continue," Evans said. "But now that we have clarity with Jon, it gives us the ability to be more specific relative to free agents."
No deals of any sort are imminent, explaining why the Giants' front-office delegation likely will return to San Francisco empty-handed.
"I think anything else will take a little bit of time," Evans said.
Time's passage could prove that the Giants were fortunate not to sign Lester, who agreed to a six-year, $155 million deal with the Cubs later Tuesday evening. Had he joined the Giants, imagine what they would have to pay left-hander Madison Bumgarner when the World Series hero's contract expires. Bumgarner is signed to a club-friendly agreement that ends in 2017 but includes $12 million club options in 2018 and 2019. Actually, his contract still could raise the economic bar for Bumgarner or any successful pitcher.
The Giants accepted Lester's rejection gracefully.
"He gave us every shot, which we appreciated," said Evans, who mustered some humor by observing, "We did not receive a rose."
The pitching market could bloom quickly. Right-handers Max Scherzer and James Shields, considered the remaining marquee moundsmen available in free agency, should draw numerous offers with Lester off the market. Evans wouldn't reveal whether the Giants will pursue either pitcher, though he said, "Anybody's a consideration. I'd rather not be so specific. Everyone we've talked to will hear from us."
That could include relatively affordable free-agent options such as Ervin Santana or Aaron Harang, right-handers capable of serving as the 200-inning workhorses that San Francisco wants. Evans indicated the Giants still might consider their own free agents, Ryan Vogelsong and Jake Peavy. However, Evans pointedly mentioned that the Giants have only one opening available in the rotation, hinting that whoever wants to pitch for them had better agree to terms soon.
Evans bluntly assessed the available pool of third basemen: "There's not a ton of options at third base." The Giants' enthusiasm for free agent Chase Headley seems to have cooled, if it ever existed at all. Trade possibilities include Boston's Will Middlebrooks and the Angels' David Freese. The Angels reportedly have weighed interest in Freese despite having no obvious replacement for him.
Speculation regarding a swap with Atlanta proved to be stale, though it would have filled two of the Giants' vacancies by bringing them left fielder Justin Upton and third baseman Chris Johnson.
"That goes back a little ways," Evans said. The Giants have no interest in Johnson, whose batting average plummeted from .321 in 2013 to .263 this year.
Evans said the Giants have "stayed in touch" with representatives for free agent Michael Morse, a contributor to this year's championship squad.
Chris Haft is a reporter for MLB.com. Read his blog, Haft-Baked Ideas, and follow him on Twitter at @sfgiantsbeat. This story was not subject to the approval of Major League Baseball or its clubs.