LUNGevity auction bids keep rising for Arizona offerings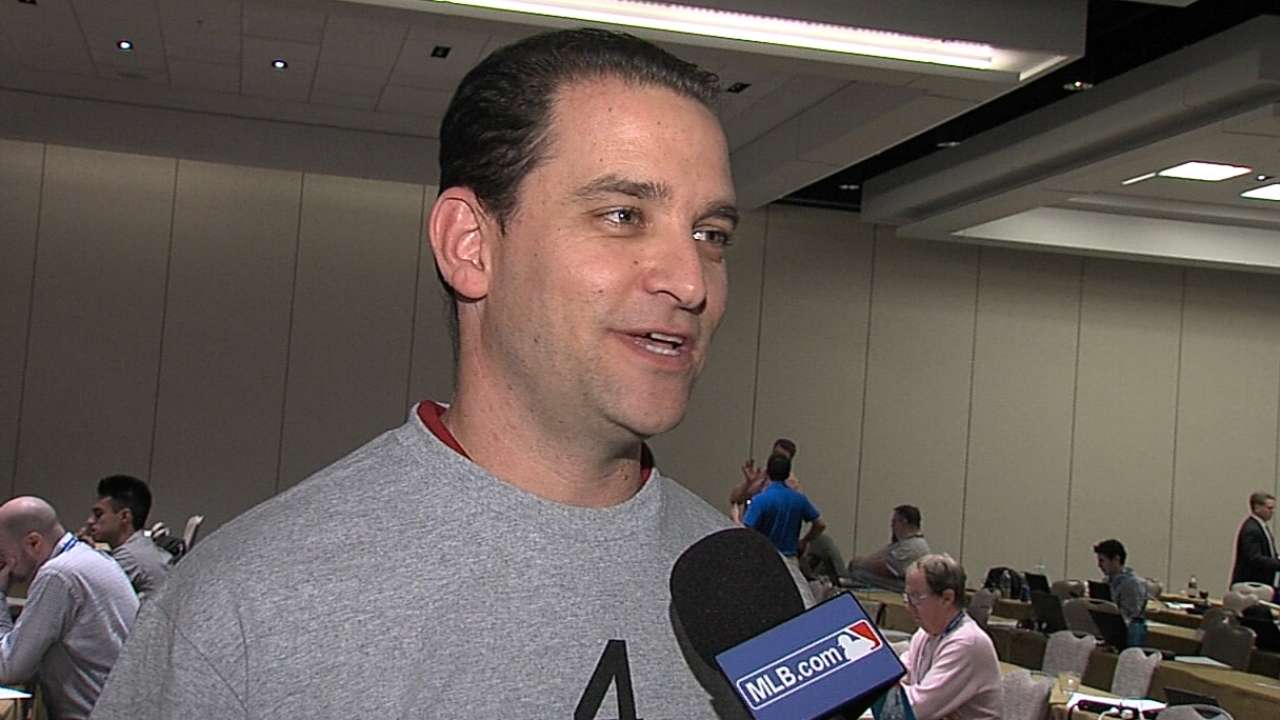 SAN DIEGO -- If early returns are any indication, the money raised during this year's Winter Meetings auction could easily surpass the totals from the last two years.
And the Arizona Diamondbacks offerings could be part of the reason why.
The D-backs are auctioning an exciting package that includes lunch with World Series hero Luis Gonzalez, All-Star first baseman Paul Goldschmidt and former All-Star closer J.J. Putz, plus a private tour of Chase Field and the opportunity to watch batting practice on the field. The package also offers the opportunity to watch batting practice on the field, a meet-and-greet with a D-backs player or coach and a photo in the dugout. The winner of this item, and three guests, will receive infield-box seats for that night's game.
As of mid-morning Tuesday, five bids had been submitted, with the highest coming in at $1,025.
Proceeds from the auction, presented by Major League Baseball, MLB Advanced Media, MLB Network and the 30 clubs, will go toward the LUNGevity Foundation, in memory of Baltimore Orioles public relations director Monica Barlow, who passed away from lung cancer in February at the age of 36.
The auction began Sunday night and will continue until Thursday at 9 p.m. MT.
All 30 teams have contributed unique prizes that could only be compiled by a group of people with special insider access to baseball's players and front offices. The D-backs are offering two more prizes in addition to the aforementioned All-Star lunch experience: Hall of Famer manager Tony La Russa coaching a kid's Little League team for a game during the 2015 season, and a private pitching lesson with renowned pitching coach Dave Duncan.
Over the first two years, funds raised from the Winter Meetings auction, benefiting Stand Up To Cancer, raised approximately $250,000. The money raised this year will go toward cutting edge lung cancer research, with the potential to prolong and save millions of lives, through the efforts of LUNGevity.
Barlow, a non-smoker and marathon runner whose disease was discovered after she sought medical attention for a nagging cough that wouldn't go away, began working with LUNGevity approximately two months after she was diagnosed and continued to support the non-profit foundation for the remainder of her life.
Alyson Footer is a national correspondent for MLB.com. Follow her on Twitter @alysonfooter. This story was not subject to the approval of Major League Baseball or its clubs.