Red Sox make 1-year offer to Masterson
GM Cherington confirms club has talked with former Boston righty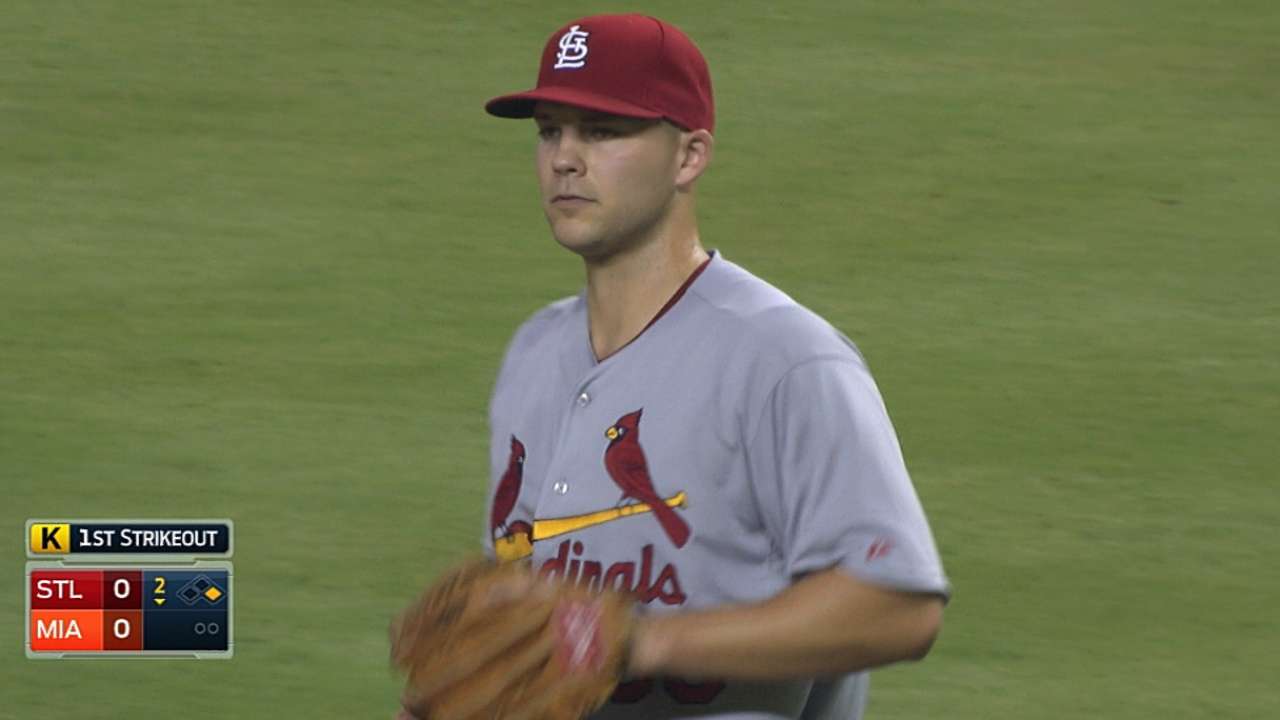 SAN DIEGO -- Five years after trading Justin Masterson to the Indians, the Red Sox are trying to bring the sinkerballer back as a free agent.
A source confirmed to MLB.com that the Sox recently offered the righty a one-year contract. The Red Sox have not confirmed the offer.
"We've talked to Masterson," said Red Sox general manager Ben Cherington. "We've talked to all sorts of guys. You start getting into one guy and not another, I'm not sure that helps us. We've talked to Masterson."
Coming off the worst season of his career (7-9, 5.88 ERA), the 29-year-old Masterson is looking for a short-term deal that will help him rebuild his value.
---
Winter Meetings action
Day 4: Dec. 11
Transaction
Official?
OF Matt Kemp
C Tim Federowicz
Traded to Padres
No
C Yasmani Grandal
RHP Joe Wieland
RHP Zach Eflin
Traded to Dodgers
No
OF Yoenis Cespedes
RHP Alex Wilson
Traded to Tigers
Yes
RHP Rick Porcello
Traded to Red Sox
Yes
RHP Ervin Santana
Four-year deal with Twins
No
LHP Mat Latos
Traded to Marlins
No
RHP Anthony DeSclafani
C Chad Wallach
Traded to Reds
No
RHP Justin Masterson
One-year deal with Red Sox
No
RHP Alfredo Simon
Traded to Tigers
Yes
RHP Jonathon Crawford
IF Eugenio Suarez
Traded to Reds
Yes
LHP Ross Detwiler
Traded to Rangers
No
OF John Mayberry Jr.
One-year deal with Mets
No
RHP Andre Rienzo
Traded to Marlins
Yes
LHP Dan Jennings
Traded to White Sox
Yes
A ribcage injury that Masterson tried pitching through was believed to be at the root of his struggles last season.
"I'd say anybody we'd have interest in, we would certainly factor in health and what that meant," said Cherington. "The best way for me to answer it is we know and you know that we're trying to add to the rotation and we're trying to do it in a way that makes sense. We consider health and talent and contract and all that stuff in our decisions."
The Red Sox would be a nice landing spot, considering his familiarity with the organization he grew up in, and the fact that his former pitching coach, John Farrell, is now the manager.
"Yeah, I think [past history is] always a help to sort of get through the front door a little easier," said Cherington. "At the end of the day, I think any free agent is looking for the best fit and the right deal and I think those things drive it more than the personal comfort level at the end."
Several other teams are believed to be engaged in discussions with Masterson.
After rising through the farm system, Masterson pitched for the Red Sox in 2008 and '09 both as a starter and in relief, going 9-8 with a 3.76 ERA.
On July 31, 2009, the Red Sox dealt Masterson to the Indians as part of a blockbuster deal for Victor Martinez.
Masterson went on to have some success in Cleveland, most notably in 2013, when he went 14-10 with a 3.45 ERA. The Indians traded Masterson to the Cardinals in July, but his season-long slump only worsened in St. Louis.
After landing hitters Pablo Sandoval and Hanley Ramirez, the Red Sox have prioritized rebuilding their rotation.
The club is hoping to acquire at least two starting pitchers this winter, including Jon Lester, who is nearing a decision on whether he will come back to Boston or sign somewhere else.
Since leaving the Red Sox, Masterson has been used almost exclusively as a starter.
In addition to trying to find starters on the free-agent market, general manager Ben Cherington has talked to a barrage of teams about a trade.
"We've had more conversations since [Monday]. Obviously we haven't done anything," Cherington said. "We're not there on a deal or anything like that. We've had more conversations. We're not a spread offense; we're not moving down the field in big chunks. We're three yards and a cloud of dust. We're grinding away. Hopefully we'll get there soon enough."
Cherington added that the Red Sox have offers on the table to multiple free agents.
"There's probably, between free-agent possibilities and trade possibilities,15 to 20 starting pitching scenarios we've talked about and worked on, so obviously not all those are going to land and more of those won't land than will land," said Cherington. "We just have to stay involved and keep working and work as hard as we can to get the ones to land that make the most sense. I don't see it as a plan A, B or C. I see it as we're trying to build a good rotation and we've got to look at every possibility to do that."
Ian Browne is a reporter for MLB.com. Read his blog, Brownie Points, and follow him on Twitter @IanMBrowne. This story was not subject to the approval of Major League Baseball or its clubs.