GM focused on Meetings, not Beeston rumors
Anthopoulos unconcerned with speculation over future of president/CEO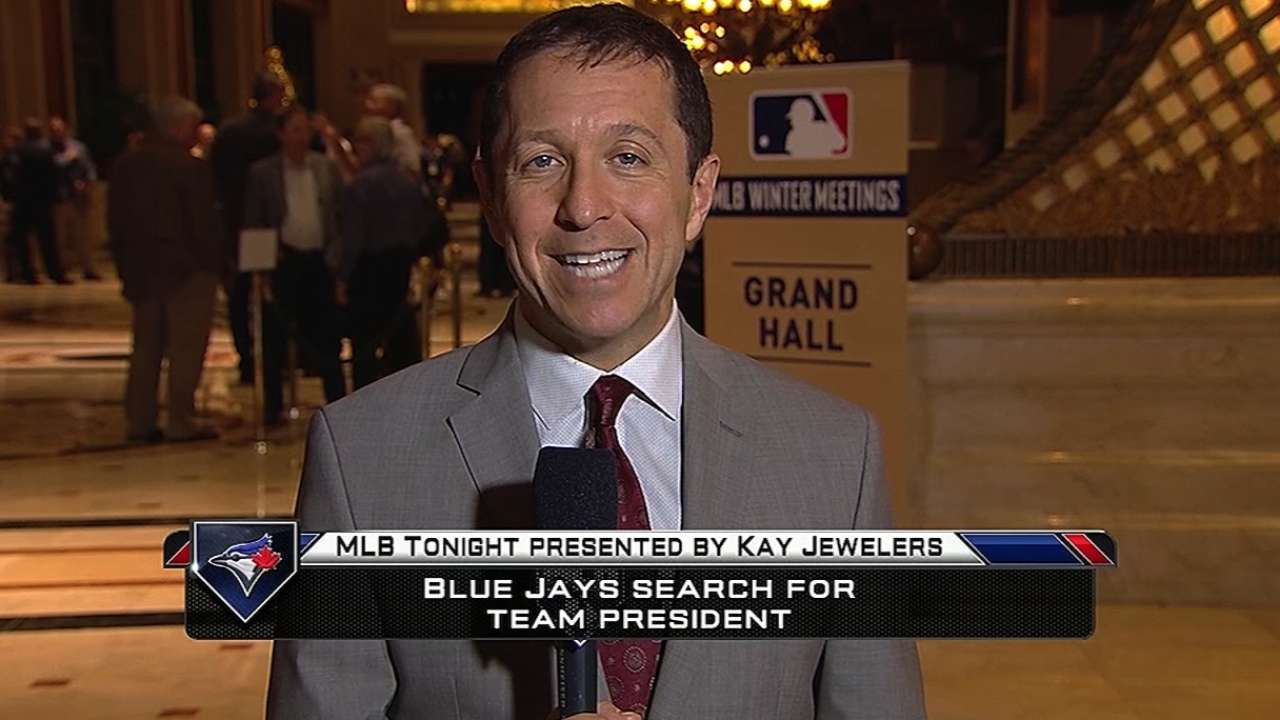 SAN DIEGO -- Rumors have been swirling this week about the future of longtime Blue Jays president and CEO Paul Beeston, but when it comes to the Winter Meetings, general manager Alex Anthopoulos claims it has been business as normal.
Beeston was one of the biggest storylines on the eve of the annual meetings in San Diego. Multiple reports suggested Toronto asked for permission to speak with Baltimore's Dan Duquette and Chicago's Ken Williams while another article by the Toronto Sun claimed Beeston would remain in the fold for another year.
---
Winter Meetings action
Day 4: Dec. 11
Transaction
Official?
OF Matt Kemp
C Tim Federowicz
Traded to Padres
No
C Yasmani Grandal
RHP Joe Wieland
RHP Zach Eflin
Traded to Dodgers
No
OF Yoenis Cespedes
RHP Alex Wilson
Traded to Tigers
Yes
RHP Rick Porcello
Traded to Red Sox
Yes
RHP Ervin Santana
Four-year deal with Twins
No
LHP Mat Latos
Traded to Marlins
No
RHP Anthony DeSclafani
C Chad Wallach
Traded to Reds
No
RHP Justin Masterson
One-year deal with Red Sox
No
RHP Alfredo Simon
Traded to Tigers
Yes
RHP Jonathon Crawford
IF Eugenio Suarez
Traded to Reds
Yes
LHP Ross Detwiler
Traded to Rangers
No
OF John Mayberry Jr.
One-year deal with Mets
No
RHP Andre Rienzo
Traded to Marlins
Yes
LHP Dan Jennings
Traded to White Sox
Yes
Beeston and Toronto's ownership group, Rogers Communications, have yet to comment on the rumors, and even though the issue has become a hot topic in the media, Anthopoulos says there hasn't been anyone from around the league trying to find out what's happening with the Blue Jays.
"Honestly I haven't thought about it at all today, and I'm being dead serious," Anthopoulos said on Monday afternoon. "No one has brought it up to me, nobody. This is the first time I've talked about it today. I just don't get caught up in it.
"In our industry, rumors are out there, speculation is out there, you just get accustomed to it whether it's players, management. Paul has been in the game a lot longer than I have. Reports, rumors, things like that, that's part of the game. You live with it, but we have a job to do."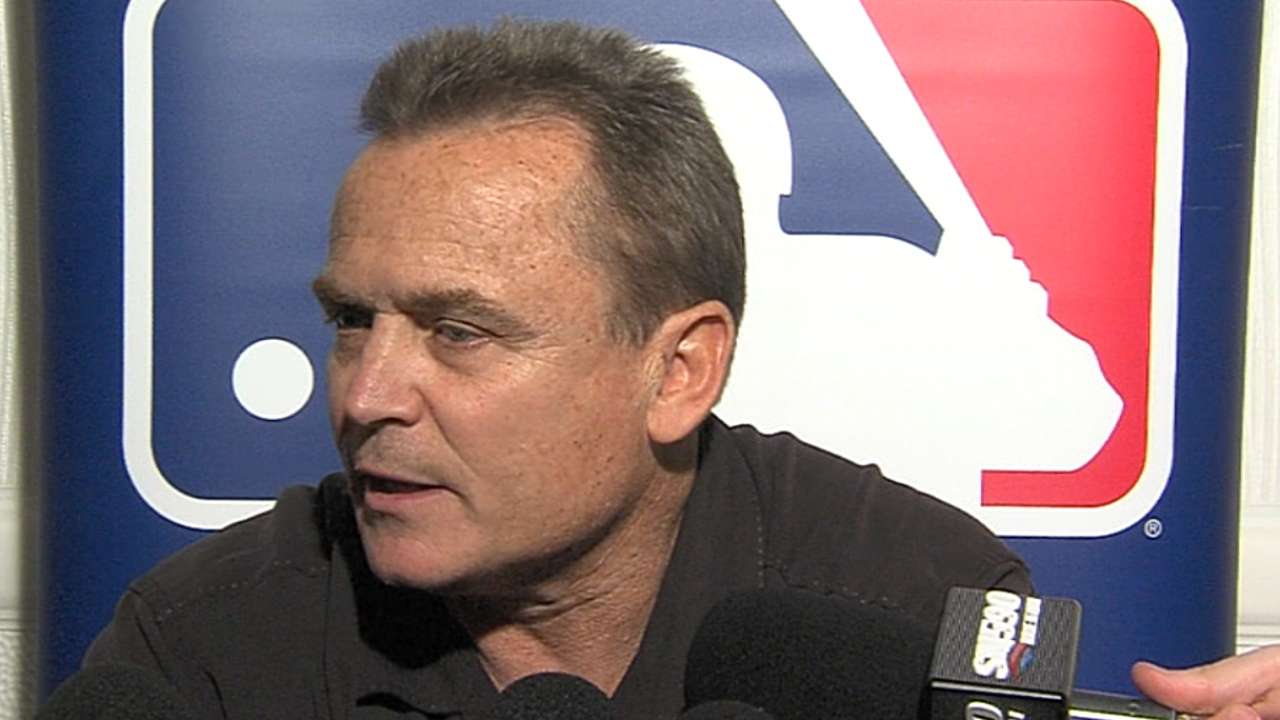 Williams told MLB.com on Sunday that the White Sox had been approached about Toronto's potential opening at president. The following day, Williams held court with a large group of reporters and reiterated that point but he also appeared to leave the door open for a change in the future.
The White Sox don't want to lose their executive vice president as the ballclub goes through drastic changes on the field, but once things are a little more solidified, it's possible Williams could be made available for the promotion.
"I talked to Jerry [Reinsdorf, White Sox owner]. He just felt it was not the right time because we have White Sox work to do," Wiliams said. "I completely understand that and support that.
"As anybody would, you would want to try to flush out and see what the possibilities are for you, your life, your family and all the other things. There's a time and a place for it. Right now, Jerry felt that this wasn't the time or the place."
Beeston's situation with the Blue Jays is unclear, but his contract officially expired at the end of October. He could remain in his recent role on a temporary basis or eventually sign an extension.
That would seem to put Anthopoulos in an awkward position as the future of his direct boss is rather uncertain, but Toronto's GM claims that's something he can't afford to think about right now.
"If people want to speculate, that's fine, but I never concern myself with that and I'm sincere when I say that," Anthopoulos said.
"The minute you start thinking about yourself is the minute you start making decisions that you regret. If you start thinking that way, you're trading everybody, you're doing this, you're doing that. You just make decisions you feel are best for the organization."
Gregor Chisholm is a reporter for MLB.com. Read his blog, North of the Border, and follow him on Twitter @gregorMLB. This story was not subject to the approval of Major League Baseball or its clubs.