MLB.com Columnist
Bill Ladson
Rizzo: Nats are 'open for business' at Winter Meetings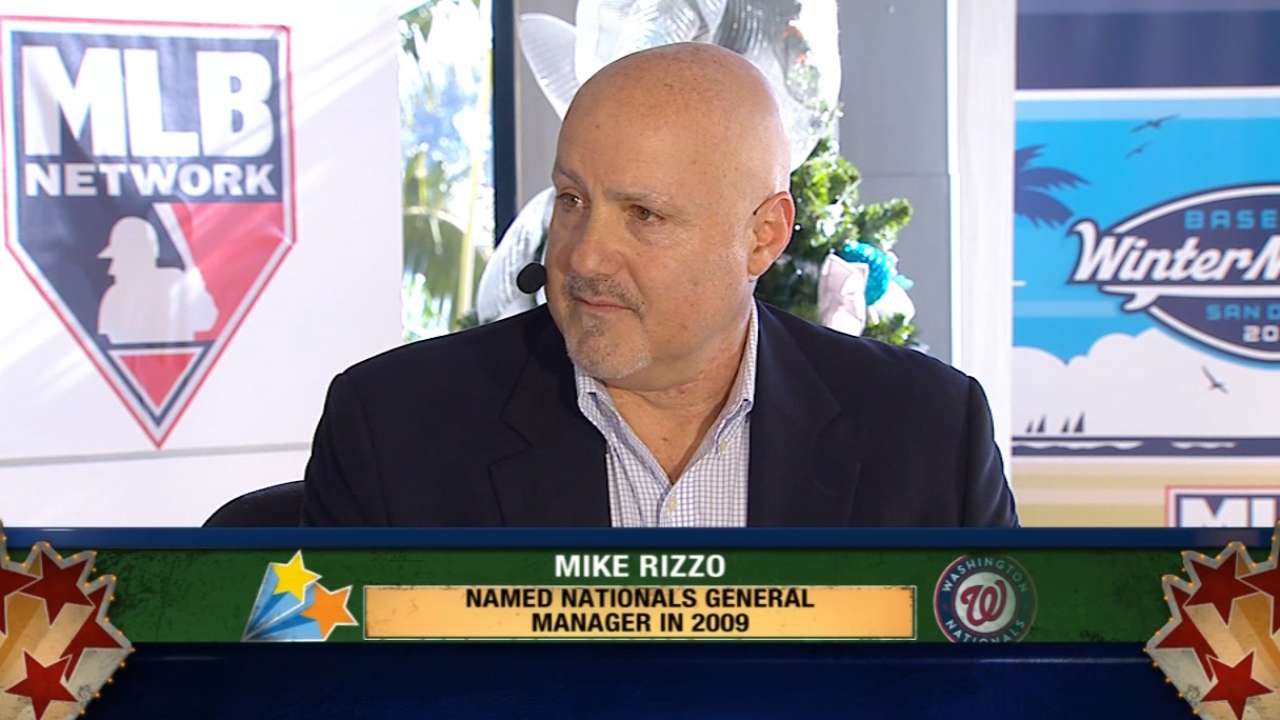 SAN DIEGO -- Nationals general manager Mike Rizzo said Monday that no progress was made as far as extending the contracts of Jordan Zimmermann, Doug Fister, Ian Desmond, Tyler Clippard and Denard Span, all of whom could be free agents after the 2015 season.
It was reported Sunday that the Nationals are going to make another offer to Zimmermann sometime this week. Zimmermann has established himself as the ace of the pitching staff, winning 45 games in the last three years with a 2.96 ERA.
"We are doing a lot of business," said Rizzo here on the first day of the Winter Meetings. "We talk about a lot of players with a lot of teams. We met with some agents about some players. But nothing to report on the potential free agents."
One baseball source said it was going to be hard for the Nationals to extend all five players, but the team will not give the players away in trades. As the source put it, "It has to be the right deal."
Nothing is imminent as far as trades are concerned, but the Nationals are listening to potential offers from other clubs.
"We are going to make good baseball deals whenever we find them," Rizzo said. "There is no timetable. We don't have to do anything [at the Winter Meetings]. If the right deal comes up, we'll make deals here. We've made deals at the Winter Meetings before. We are open for business. If and when the right deal comes about, we'll pull the trigger, like we always do. We are never afraid to make a trade. We'll continue to be aggressive and bold, try to increase our productivity and upgrade the club any way we can."
Rizzo indicated that opposing teams have interest in Clippard, but Rizzo was quick to say that Clippard was one of his setup men and that Drew Storen would be the closer.
"Drew will be penciled into the ninth inning, Clip in the eighth inning. We'll take it from there," Rizzo said.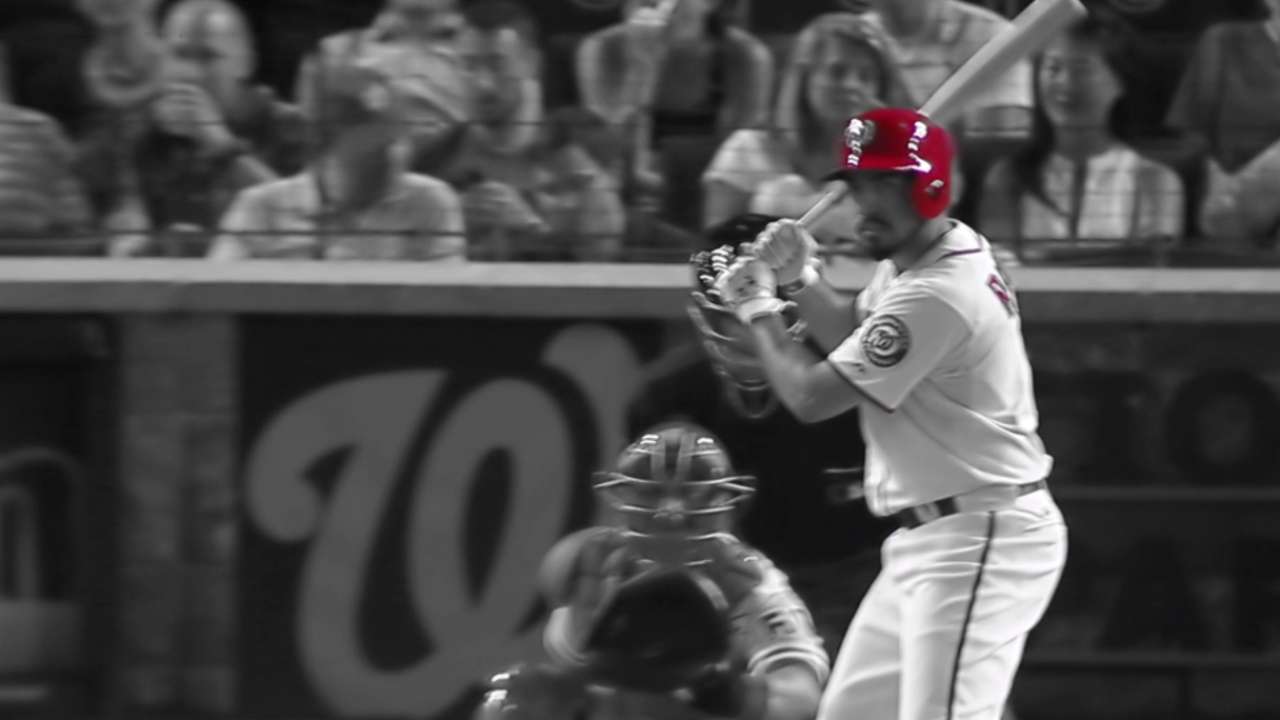 Rizzo also revealed that the Nationals could be looking for a third baseman. If they do acquire one, the Nationals would make Anthony Rendon the everyday second baseman. Rendon started the 2014 season as the everyday second baseman, but switched to third by late July because of the hamstring injury to Ryan Zimmerman. The Nationals could still be trying to acquire a second baseman and keep Rendon at third, a position at which the 24-year-old won the National League Silver Slugger Award and finished fifth in NL MVP Award voting at this past season.
The Nationals would like that third baseman or second baseman to be a left-handed hitter. The current starting lineup is predominantly right-handed. Rizzo declined to name any players he was interested in.
"The roster flexibility we have works in our favor," said Rizzo. "The fact that Rendon could play several positions really makes us a fluent roster that gives us even more possibilities."
Rizzo also said that he is looking for bench help. The Nationals haven't had a quality bench since 2012. This past season, Nationals pinch-hitters had a .144 batting average.
"We are looking for the type of guy than can be maximized in different game situations," Rizzo said. "We are trying to find the right fit with the right skill set, right specialty set, maybe, to increase our production and capabilities when a guy comes off the bench."
Bill Ladson is a reporter for MLB.com and writes an MLBlog, All Nats All the time. He also can be found on Twitter @WashingNats. This story was not subject to the approval of Major League Baseball or its clubs.