Roenicke expects Brewers to rebound in 2015
Manager confident late-season collapse will spur return to form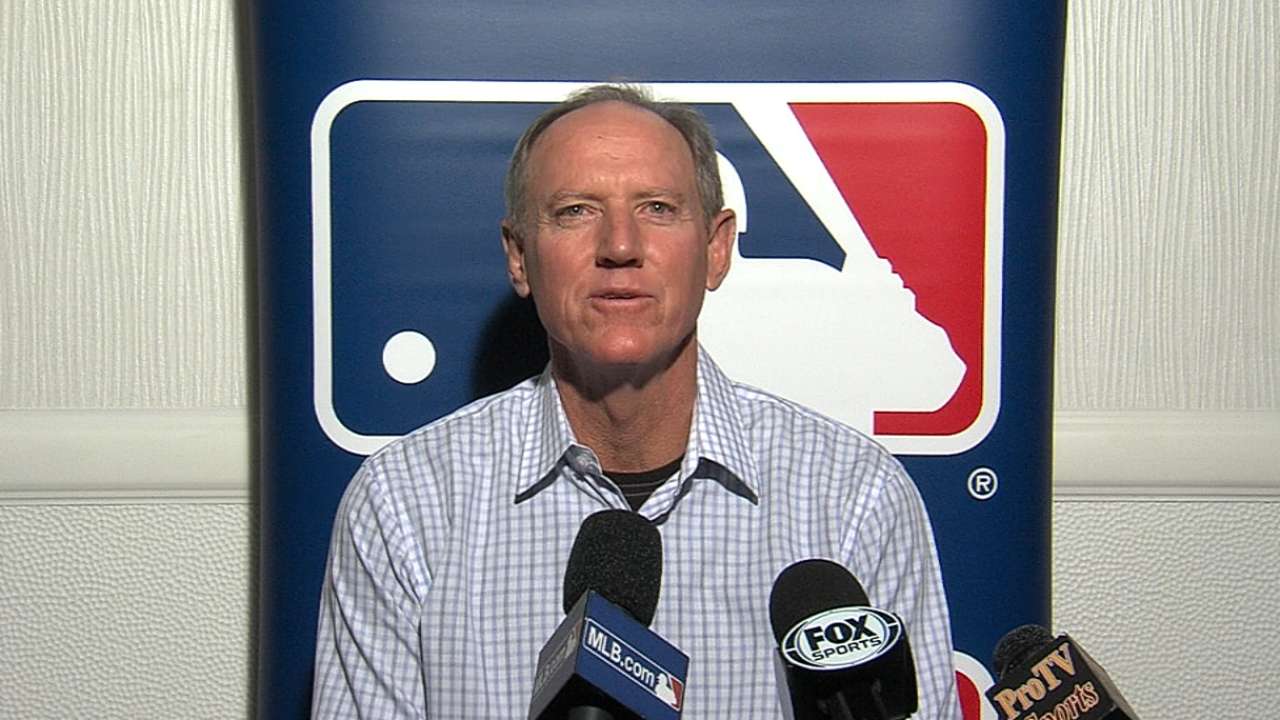 SAN DIEGO -- Manager Ron Roenicke addressed a wide variety of topics on Day 1 of baseball's Winter Meetings, saying he was hopeful that a healthier Ryan Braun and Aramis Ramirez will restore pop to the middle of the order, that a newborn son will help rejuvenate shortstop Jean Segura, and that Brewers players will be able to turn the page from the late-season collapse that called into question Roenicke's job security.
"I think we had a bad month, month and a half," Roenicke said. "I think for four months, I'm sure everybody was happy with what we were doing. Now, you have the young guys that have a year's experience. You have a whole team that's been through a very tough time there at the end of the year, and hopefully that makes them stronger.
"It's a new year. These guys from year to year, everything changes. Even though you may have basically the same group, it still changes. So I think we get into Spring Training as guys feel comfortable and hopefully we get off to a decent or a great start like we did last year, and it's forgotten. It's the same thing as a slump during the middle of the season where you think guys are aren't going to bust out of it, and all of a sudden, something happens and they bust out and they finish up well.
"So I'm looking forward to it. It was such a tough ending that we're ready to get back to playing the kind of ball that we think we can play."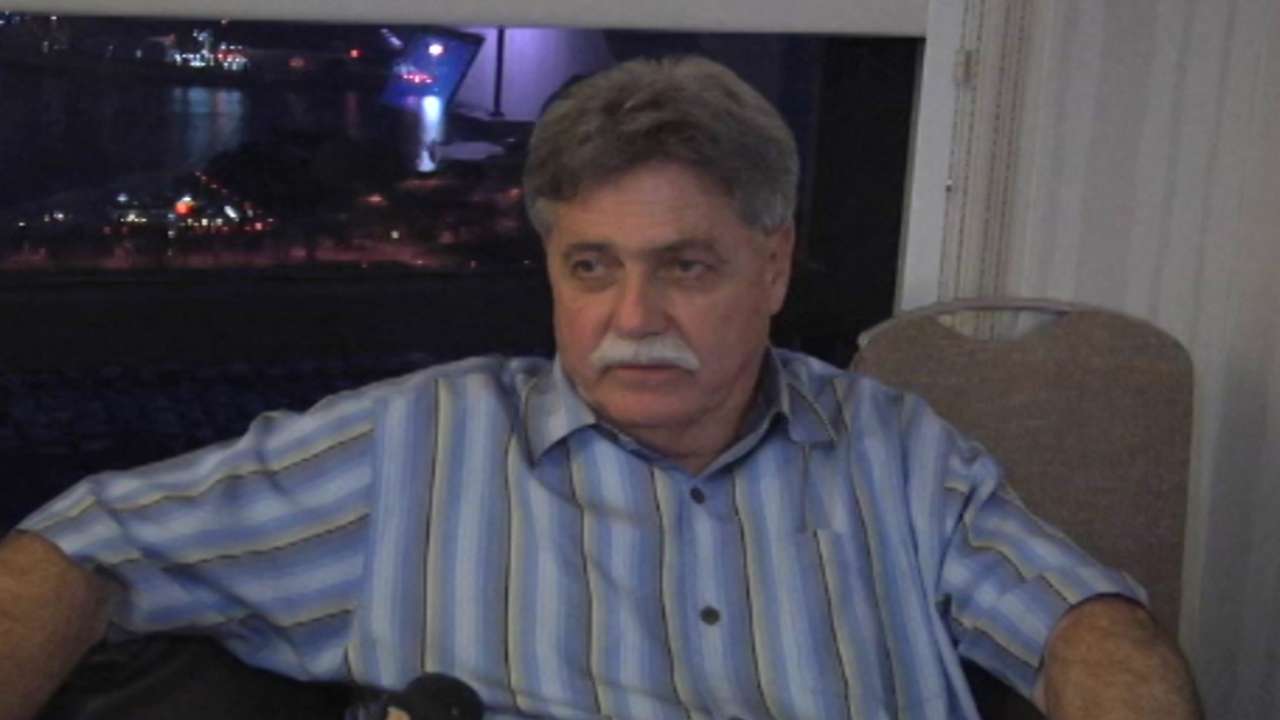 After spending the first two weeks of the offseason examining the slump that cost the Brewers a spot in the postseason, general manager Doug Melvin announced on the eve of the National League Championship Series that Roenicke would return for 2015 with a new hitting coach. Darnell Coles was hired later in the month.
News of Roenicke's return was met warmly by at least one prominent player.
"Ron's been great," Braun said. "All of us enjoy having him as a manager. He's a great leader, a great communicator. I don't think our failure had anything to do with his managing. It had to do with us playing. I think a lot of times managers end up being the scapegoat, but it certainly wasn't his fault that we didn't finish on a good note. I'm definitely happy to have him back."
Braun could be key to avoiding another swoon in 2015. He underwent a procedure after the season to address an inflamed nerve at the base of his right thumb. The Brewers are also hoping for better health for Ramirez, who posted the poorest full season of production in his career while dealing with a nagging hamstring strain.
At the bottom of the batting order, the Brewers are banking on a comeback for Segura, who was already struggling when his infant son died suddenly in the Dominican Republic. Segura returned after the All-Star break, but a solid September (.319 average, .364 on-base percentage) pushed his OBP for the season above .290.
Roenicke had good news on Monday: Segura and his wife welcomed a healthy baby boy in October.
"I think just mentally and maturity- wise, I think he's in a lot better place than he was last year for a lot of the season," Roenicke said. "So I'm hoping he comes back and has another great year. If not, Hector [Gomez] is there, and [prospect Orlando] Arcia is coming."
The Brewers have cleared Segura to play in the Dominican Winter League if he chooses. It would offer Segura an opportunity to work on some mechanical changes related to his balance that were suggested during the season. As of Monday, Roenicke was unsure of Segura's plan.
Before reporting to Spring Training himself, Roenicke will spend 10 days in New Zealand in late January and early February as part of an Major League Baseball goodwill tour. In addition to working with the national team, Roenicke will conduct clinics for youth baseball players and coaches in Auckland, Christchurch and Wellington.
Adam McCalvy is a reporter for MLB.com. Read his blog, Brew Beat, and follow him on Twitter at @AdamMcCalvy. This story was not subject to the approval of Major League Baseball or its clubs.