Martin pegged to bat in two-hole for Blue Jays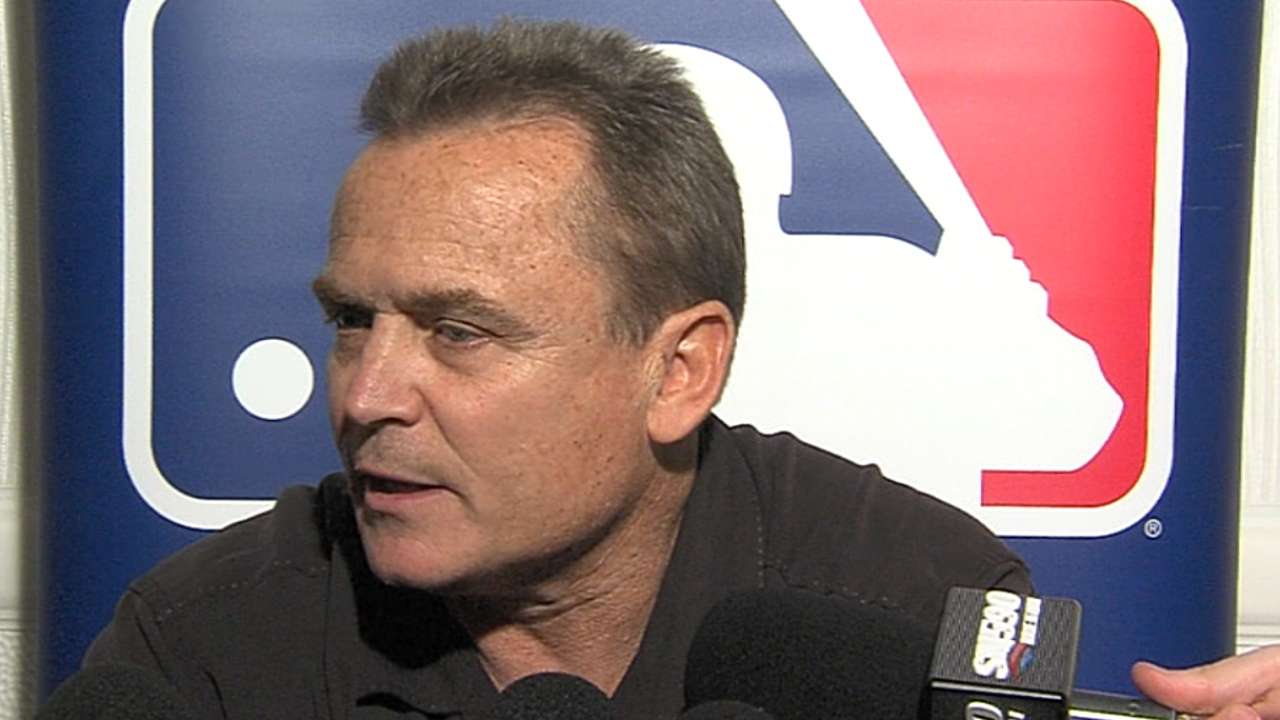 SAN DIEGO -- Blue Jays manager John Gibbons believes that the recently signed Russell Martin will be an "ideal fit" for the second spot of Toronto's batting order.
Martin joined the club earlier this offseason on a five-year contract worth $82 million. Even though Spring Training is still a couple of months away, it appears as though Gibbons is set on using Martin near the top of the order.
Gibbons believes the No. 2 spot in the order is the ideal spot because Martin makes consistent contact with the bat and he is coming off a year in which he had a .402 on-base percentage.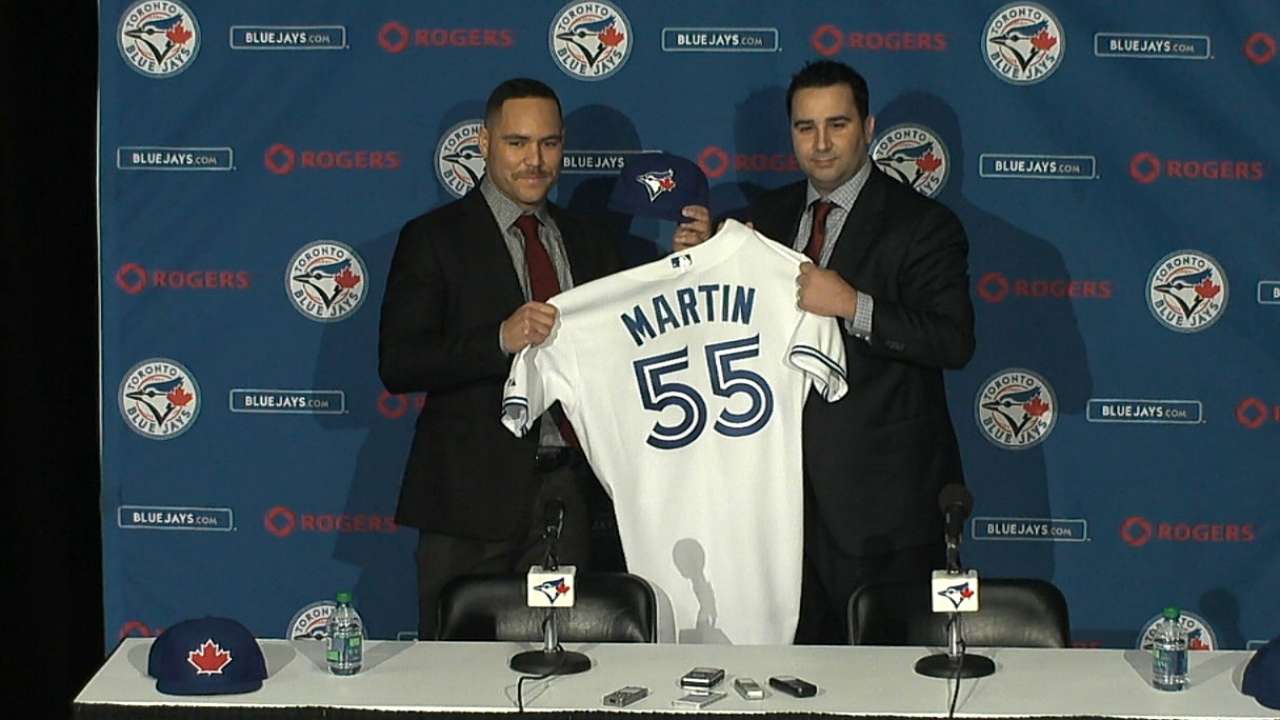 "He's a guy that everybody in the organization wanted to be able to get," Gibbons said. "That was big to set the tone ... One thing about him is he's a complete player, really good behind the plate and can really handle the bat."
Jose Reyes will once again hit in the leadoff spot, followed by Martin. After that, it becomes a little bit less clear, but the Blue Jays will use Jose Bautista, Edwin Encarnacion and Josh Donaldson in some type of configuration in the three-to-five spots of the order.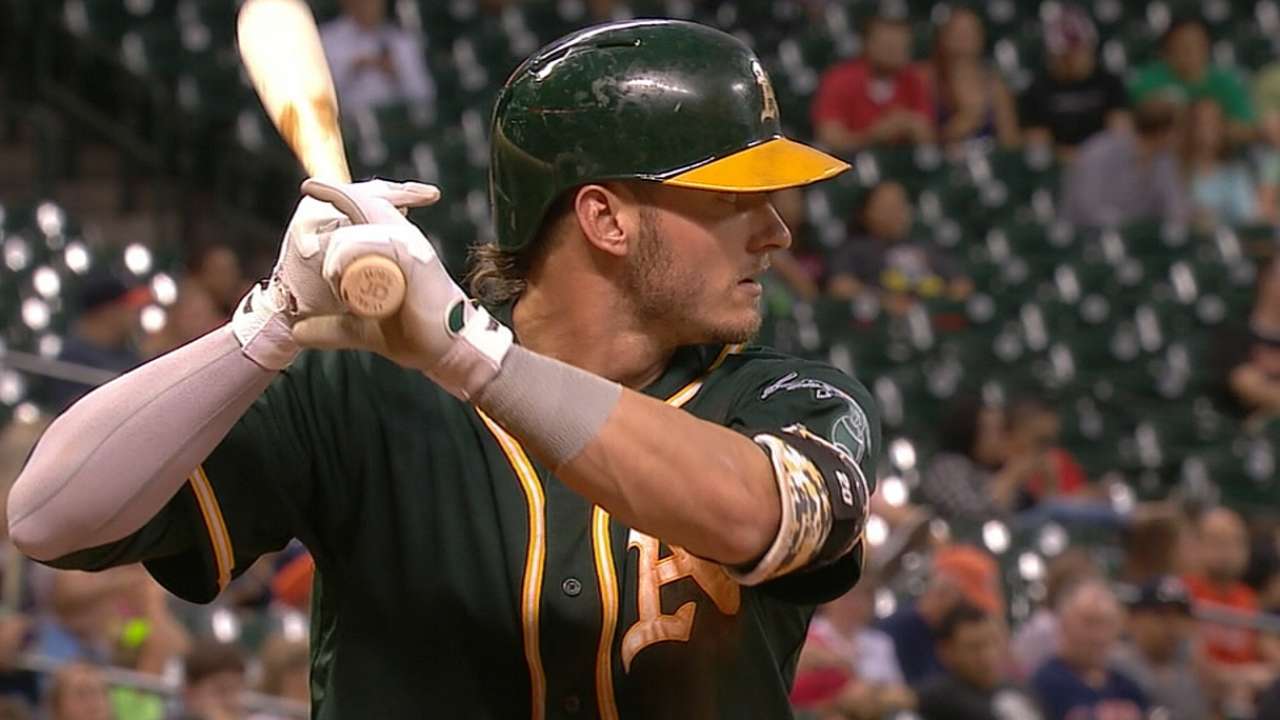 Martin, Bautista, Encarnacion and Donaldson all have the capability of posting high on-base percentages. That could lead to more opportunities than normal for the No. 6 or No. 7 hitter. If the Blue Jays don't end up trading catcher Dioner Navarro, he could be an option there, while outfielder Michael Saunders is another possibility.
"We figure there's going to be a lot of opportunities," Gibbons said. "If guys like Eddie and those guys leave guys on base, they'll drive them in themselves.
"We had a strong offensive lineup last year, it's really strong this year. It's our strength. But we still need to upgrade and get stronger in the bullpen, because that's a key part of any team and [general manager] Alex [Anthopoulos] is working on that right now. We'll see, offensively we're pretty good."
Gregor Chisholm is a reporter for MLB.com. Read his blog, North of the Border, and follow him on Twitter @gregorMLB. This story was not subject to the approval of Major League Baseball or its clubs.