Oliva disappointed in HOF Golden Era ballot results
Former Twins star falls one vote short; no one selected by committee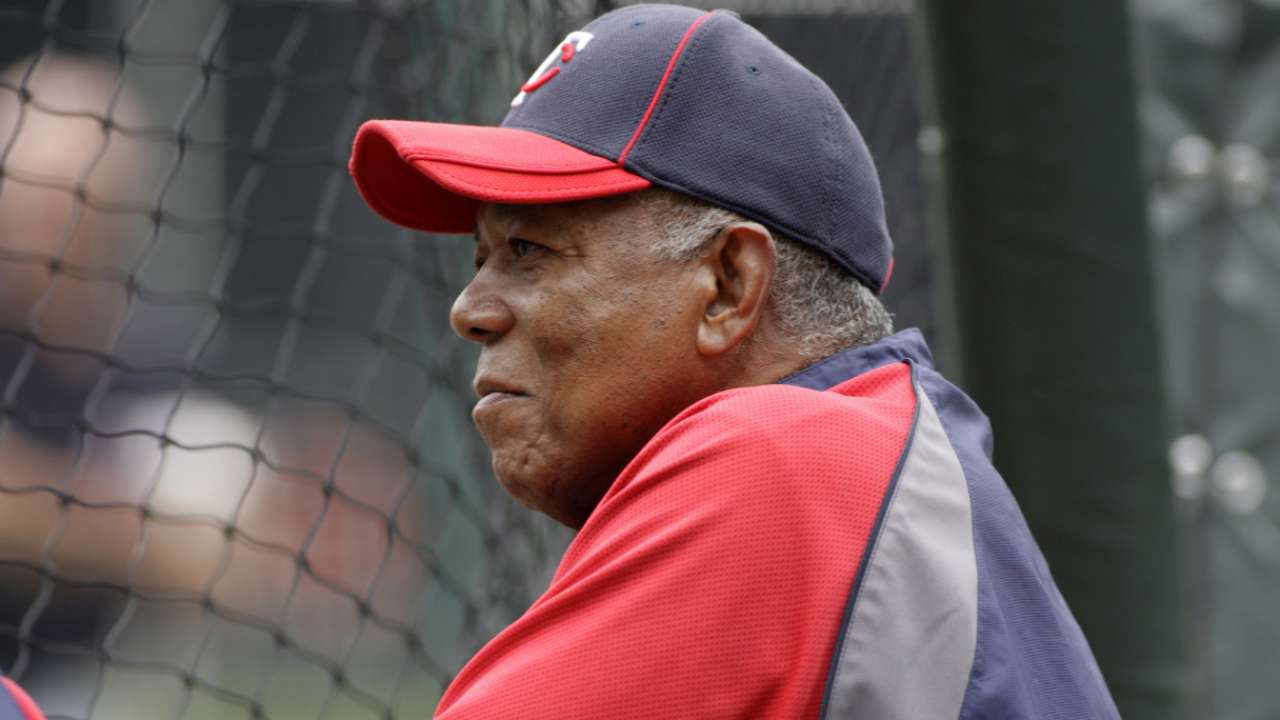 SAN DIEGO -- Tony Oliva had everything planned out in case he was elected to the Baseball Hall of Fame via the Golden Era Ballot on Monday.
He had family and friends over to his home in Bloomington, Minn., to watch the press conference, and if he received the necessary 12 votes, he'd hold a conference call with reporters and hop on a plane to San Diego for a press conference at the Winter Meetings.
But it wasn't to be, as Oliva fell just one vote short, receiving 11 from the 16 voters, which included eight Hall of Famers, four baseball executives and four baseball historians/writers. None of the 10 players up for election received enough votes to gain entrance into the Hall of Fame, as Oliva tied with Dick Allen for the most votes with 11. Former Twins pitcher Jim Kaat finished third with 10 votes.
"I don't get too high or too low because this has happened to me many times," Oliva said by telephone Monday. "This time, I was closer but I still fell short. So it's one of those things. I feel a little disappointed they didn't vote in anybody. I think of those 10 guys, someone deserved to be in."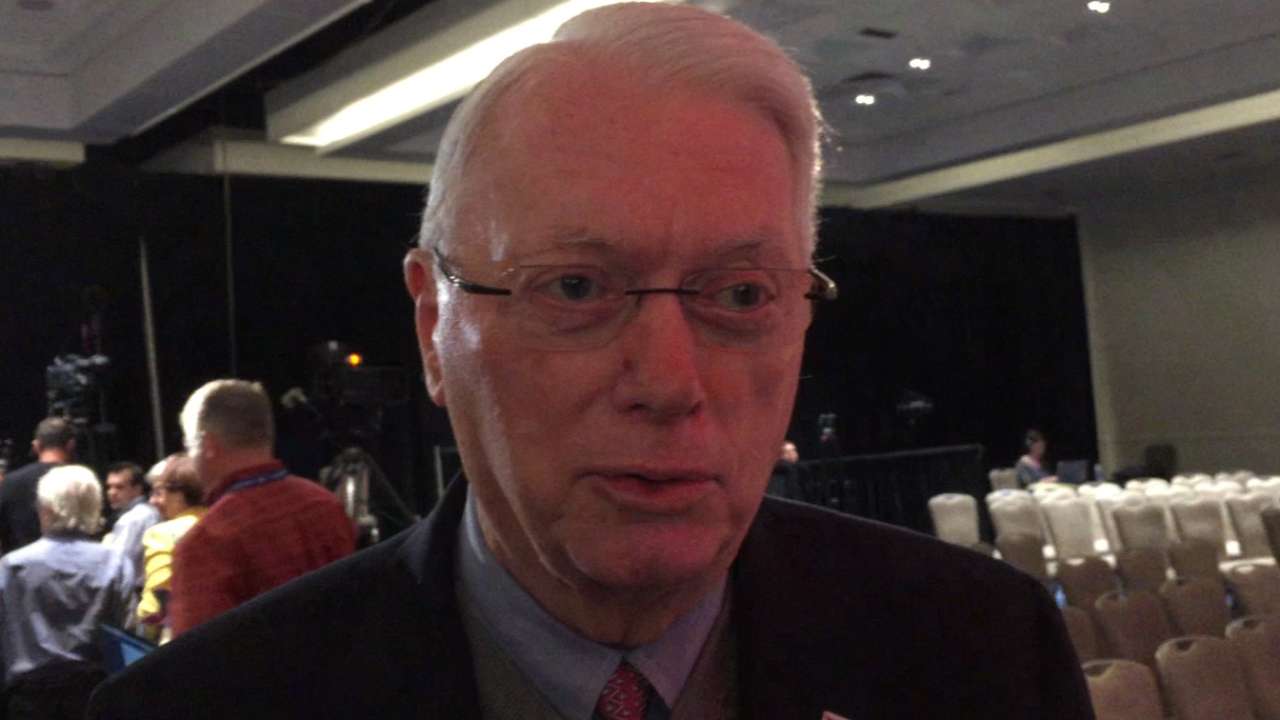 Oliva, 76, was one of the best hitters in baseball during his 15-year career with the Twins, but suffered from knee injuries that ultimately cut his career short. Oliva was a career .304/.353/.476 hitter with 220 homers, 329 doubles and 947 RBIs in 1,676 games.
He was an All-Star for eight straight seasons from 1964-1971, while winning three batting titles in '64, '65 and '71. He won the American League Rookie of the Year Award in '64 and became the first player to win a batting title in each of his first two seasons.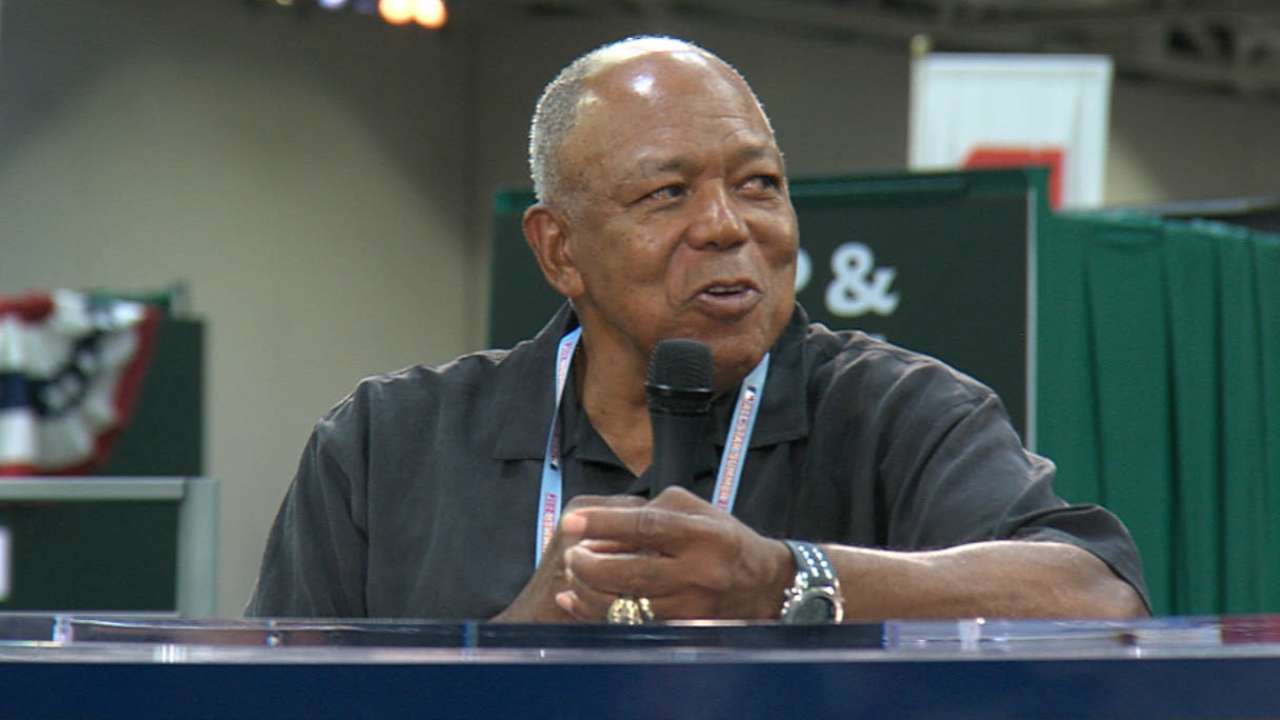 After his final season in 1976, Oliva appeared on the Hall of Fame ballot for the first time in 1982, but during his 15 years on the ballot, the highest percentage of votes he received was 47.3 percent, which is well short of the necessary 75 percent to get elected.
But Oliva said just because he got so close this time, it doesn't mean it will help him the next time the committee votes again in three years.
"I've been waiting over 30 years so I don't think because I missed it by one vote makes it any different," Oliva said. "I think three years is just a long time to wait. I believe they should do it every year. All of us that are eligible are old. We're between 70 and 90 years old, so three years is a long time."
Oliva added that he's not bitter about the results and was happy to be able to be surrounded by friends and family at his home to watch the press conference. The Murphy family, which helped create the Vote Tony O campaign that sent out thousands of letters and postcards to the committee's voters, was also over at the Oliva home.
"The big thing is that I'm doing good, my family is doing good, my friends are doing good," Oliva said. "So I'm disappointed but things could be a lot worse."
Rhett Bollinger is a reporter for MLB.com. Read his blog, Bollinger Beat, and follow him on Twitter @RhettBollinger. This story was not subject to the approval of Major League Baseball or its clubs.