J. Upton not likely as Orioles seek outfield help
Duquette focusing on club's roster, not job rumors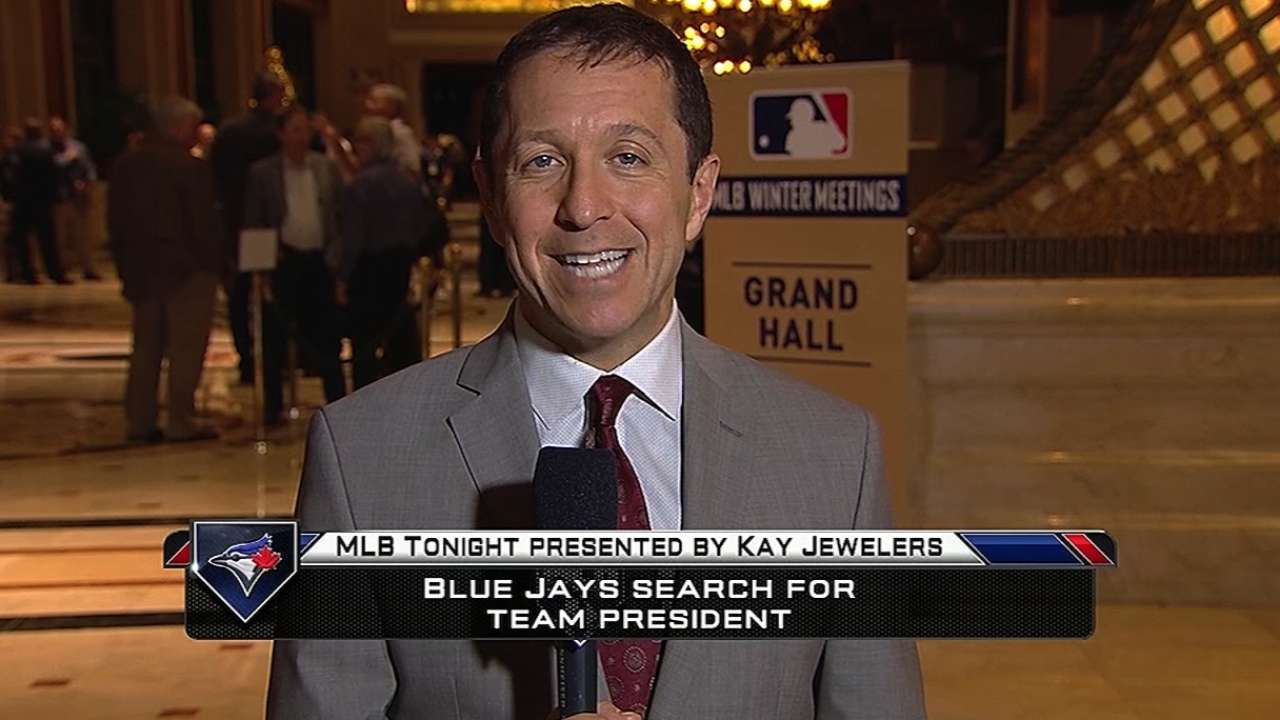 SAN DIEGO -- The Orioles' main priority at the Winter Meetings is adding an outfielder -- preferably a left-handed bat -- and the club continued to strategize and move in the right direction toward making that happen Monday.
"I think these free-agent possibilities are going to come into play, into focus a little quicker than the trade possibilities," said executive vice president of baseball operations Dan Duquette, who said the Orioles had four of five conversations Monday afternoon with plans for several more.
One conversation the O's have never had, according to Duquette, is for Atlanta outfielder Justin Upton. Duquette denied any talks with the Braves for the right-handed-hitting Upton, a rumor that picked up steam after Atlanta signed ex-Oriole Nick Markakis.
The O's do plan to meet with outfielder/designated hitter Delmon Young's agent this week as they hope to bring him back. They'd also like to retain catcher Nick Hundley, but the sense is he'd like to wait and see if there's a full-time job available elsewhere. Baltimore needs a contingency plan in case Matt Wieters, who had Tommy John surgery, isn't ready to start the season. Wieters is currently on schedule.
There's also the growing sense that the O's will hold on to their starters, which again would make any meaningful trade much more difficult. Despite a lot of interest, Duquette said he'd "be reluctant" to trade a starter given that teams typically have to use more than five pitchers in the rotation over the course of a season.
Duquette would like to add some depth to the bullpen, and left-hander Craig Breslow's name is one that came up during Monday's session with the media. Breslow, a free agent, is rumored to be at the Winter Meetings.
Asked if he felt Sunday's rumors about being a candidate to go to Toronto should their CEO/president spot open up, Duquette said he hoped that wouldn't be a distraction this week.
"We are here to put together the strongest Oriole team we can for 2015," he said. "That's my focus."
Brittany Ghiroli is a reporter for MLB.com. Read her blog, Britt's Bird Watch, and follow her on Facebook and Twitter @britt_ghiroli. This story was not subject to the approval of Major League Baseball or its clubs.