Minoso, Pierce come up short in HOF voting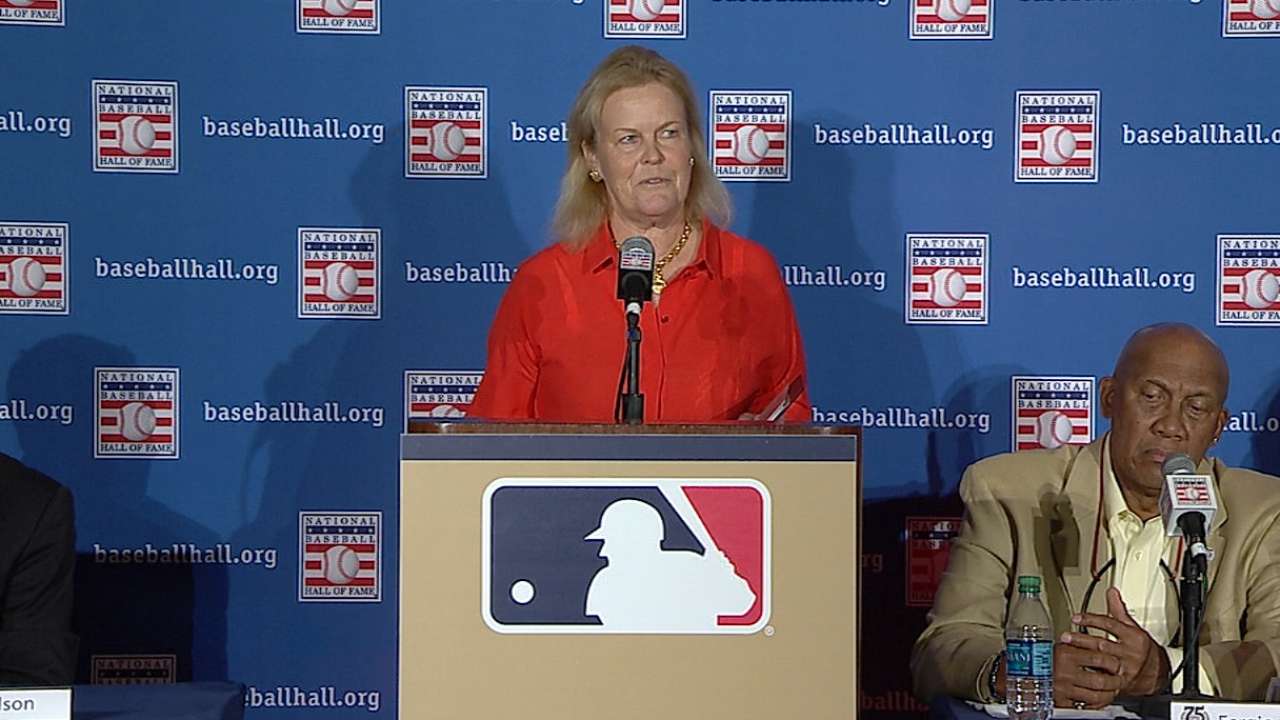 SAN DIEGO -- Jerry Reinsdorf understands how seriously voters on the Baseball Hall of Fame's Golden Era Committee take their responsibility, having been on the voting committee two or three times himself.
Every nominated player was vetted very carefully, according to the White Sox chairman's explanation of the process, and Reinsdorf termed it as "some of the most enjoyable times I've had." Even with that dedication in mind for this year's committee, Reinsdorf still was disappointed that Minnie Minoso and Billy Pierce, two 2015 candidates with strong White Sox ties, didn't get elected. He felt they both clearly deserved the honor.
Nobody from the 10-person ballot received the necessary 12 votes (out of 16) for election. Dick Allen, who won the American League Most Valuable Player Award with the White Sox in 1972, came up one vote short, as did Tony Oliva. Minoso finished with eight votes, while Pierce had three or fewer votes.
"I don't know what player out of the era of the '50s and early '60s would be more deserving than Minnie," said Reinsdorf after the voting results were announced Monday morning. "You look at the stats and the only people that did better than Minnie did in every category are already in the Hall of Fame.
"But, having said that, I know these people are very sincere in their voting. I know they took it very seriously."
Reinsdorf believes that Minoso's overall impact on the game also should be taken into consideration for his election. He also feels Minoso's eight at-bats in 1976 with the White Sox and two in 1980, at the age of 51 and 55, respectively, ultimately hurt his cause.
"Yes, I think coming back definitely hurt his chances because now he's being considered by people that really didn't see him play," said Reinsdorf of the first black White Sox player. "He's a great ambassador for the game, a fine representative for the game. We send out Minnie to speak to groups and he always gets standing ovations. And here's a man who hasn't played for a long time, since the last time but maybe 50 years since he really played, and people still know him.
"Everywhere he goes, they say, 'Minnie.' I think he really deserves it. I think Billy deserves it. The most telling thing about Billy is that Casey Stengel started him in the All-Star Game three times when he had Whitey Ford on his team, so Casey was telling everybody that Billy was a better pitcher than Whitey. But again, I know the voters are very sincere and they really, really work hard in making a decision. I just don't agree with it."
Scott Merkin is a reporter for MLB.com. Read his blog, Merk's Works, and follow him on Twitter @scottmerkin. This story was not subject to the approval of Major League Baseball or its clubs.