DeShields' performance headlines week's winter ball action
Astros prospect shines in Puerto Rican All-Star game, Phils' Franco rakes in Dominican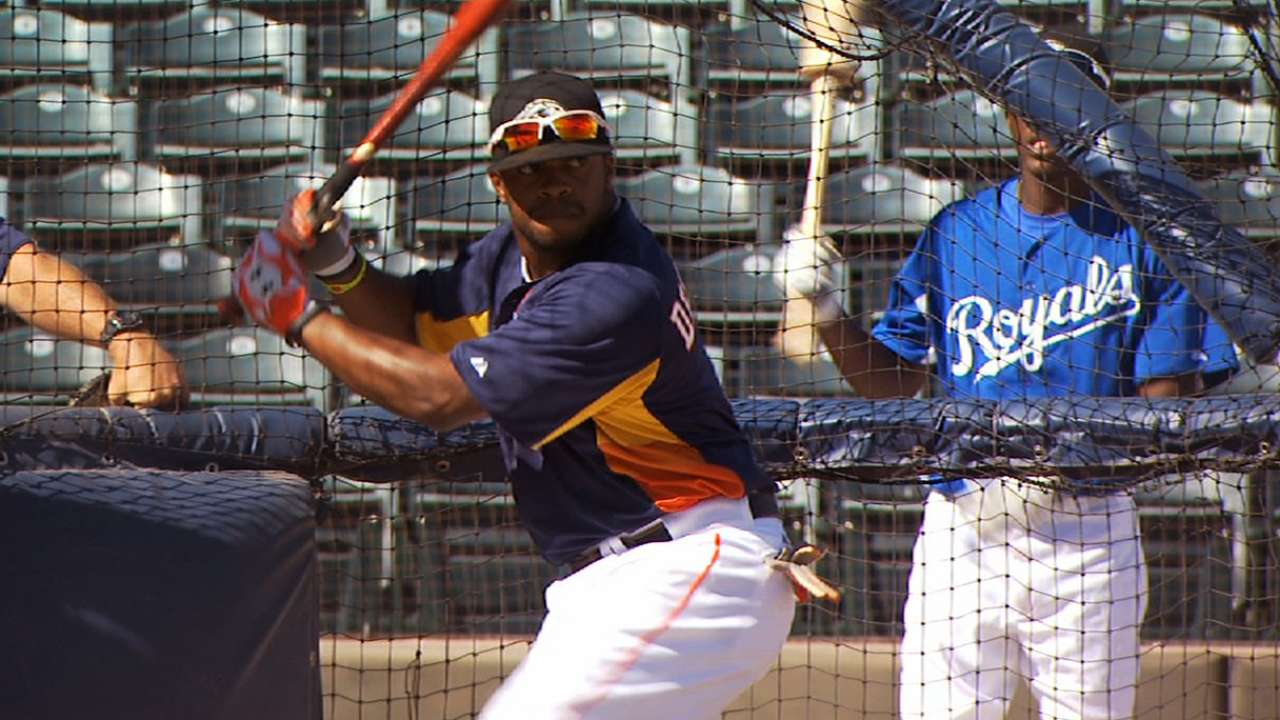 Winter ball action continued last week throughout Latin America, highlighted by All-Star festivities in Puerto Rico and Venezuela.
Below is a look at how some of the top prospects playing in winter leagues are faring.
• Puerto Rico's Liga de Beisbol Profesional Roberto Clemente held its All-Star event Saturday. The game was a back-and-forth affair and ended in a 3-3 tie after 10 innings. Cangrejeros de Santurce outfielder Delino DeShields, the Astros' No. 12 prospect, didn't start the game, instead making a big impact off the bench. In the bottom of the 10th inning, he nearly produced a walk-off winner when he hit a one-out triple, but the game ended with him stranded on third base. DeShields finished the night 3-for-3 with a double and a triple and was named the game's MVP. In 21 games this winter, the 22-year-old is hitting .236/.349/.278 with eight stolen bases.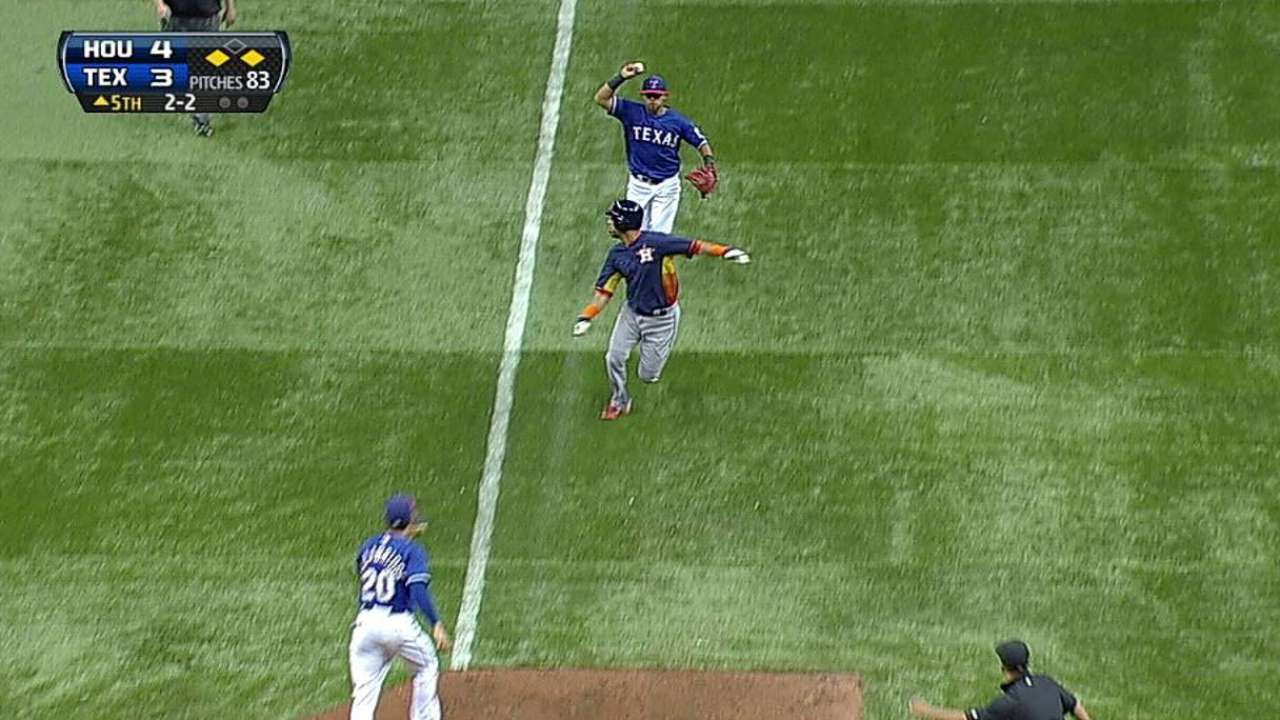 • The 48th installment of the All-Star Game in Liga Venezuela Beisbol Profesional wasn't quite as dramatic as Puerto Rico's event. After six scoreless innings Tuesday, the Estrellas del Futuro scored eight runs in the seventh and eighth innings to defeat the Estrellas LVBP, 8-0. Tigers shortstop Eugenio Suarez was voted the game's MVP after going 1-for-2 with a triple and two RBIs. He came off the bench to replace Orlando Arcia, the Brewers' No. 2 prospect, who started the game for Estrellas del Futuro. Arcia went 0-for-2 and is hitting .262/.337/.459 with seven home runs in 44 games this winter for Caribes de Anzoategui.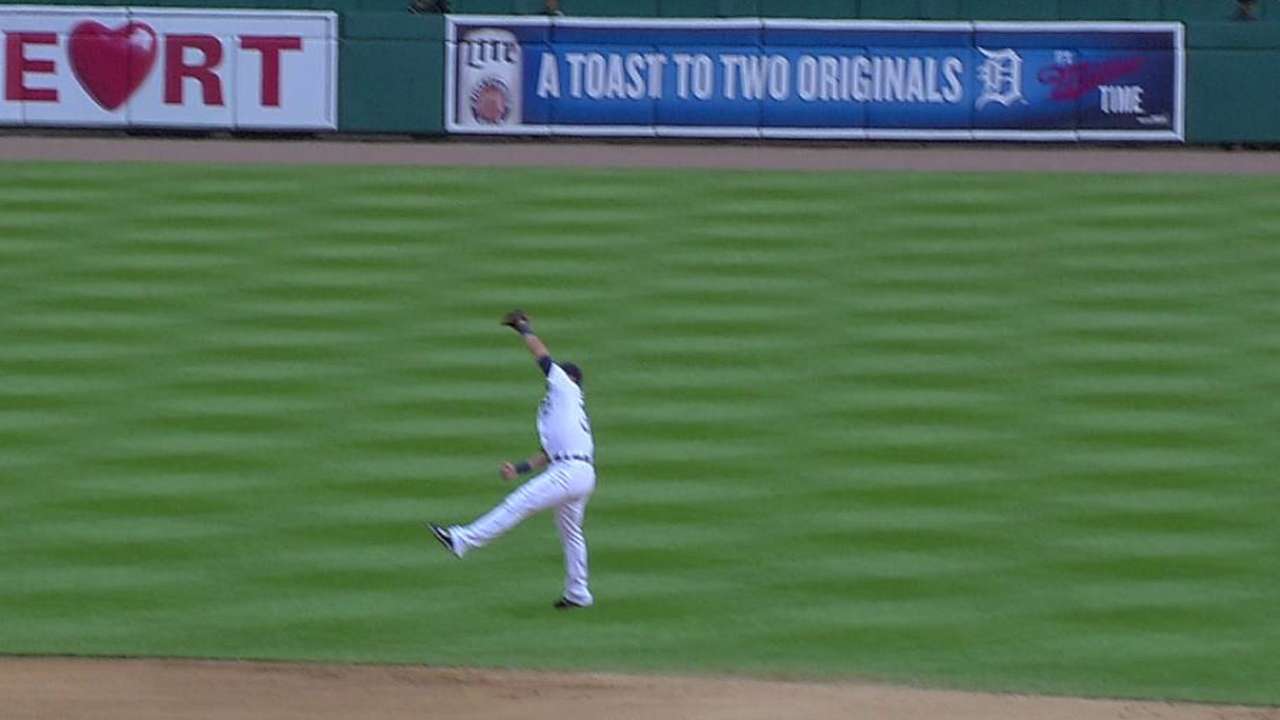 • The day before Venezuela's All-Star Game, the league held its home run derby. Leones del Caracas first baseman Jesus Aguilar, the Indians' No. 9 prospect, advanced to the final round before falling to Navegantes del Magallanes outfielder Mario Lisson, a one-time Royals' farmhand. The competition also included Major League All-Stars Pablo Sandoval, Salvador Perez, Elvis Andrus and Jose Altuve. Aguilar hit 19 home runs for Triple-A Columbus this year and made his Major League debut. In 25 games this winter, the 24-year-old is hitting .277/.333/.475 with four home runs.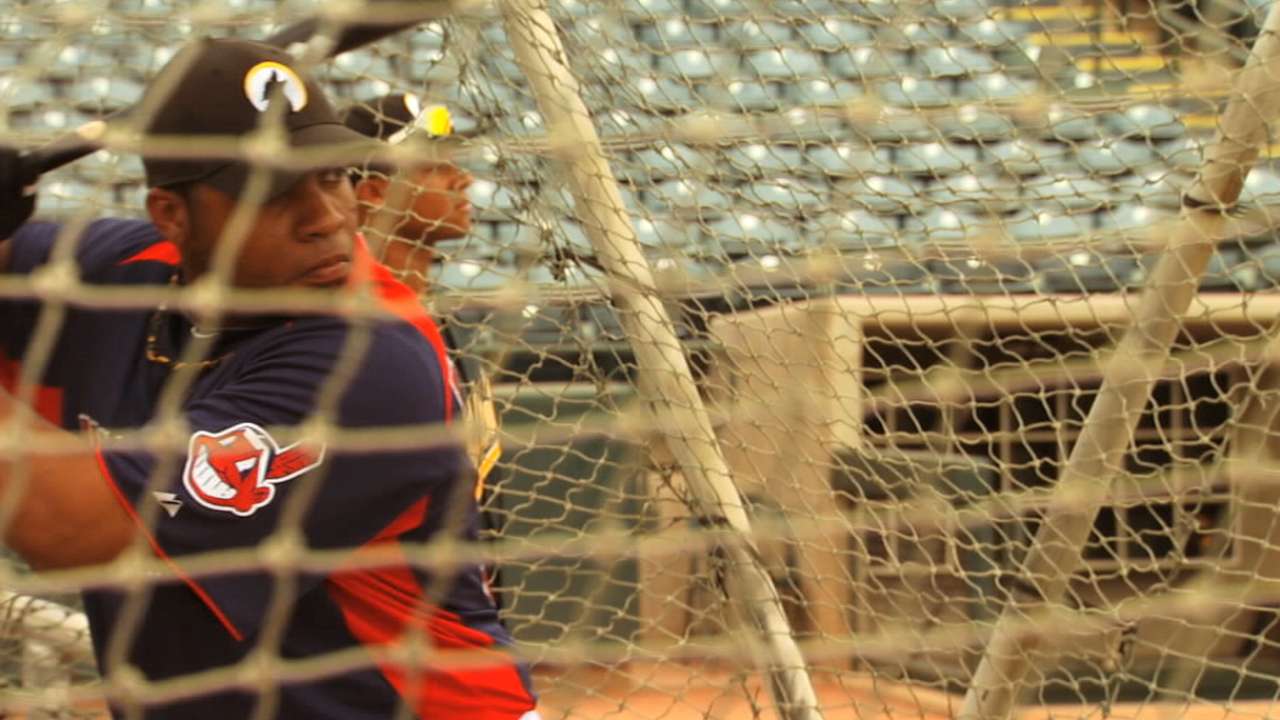 • While the All-Star events highlighted the week's action in Puerto Rico and Venezuela, the regular season continued in the Dominican Republic. Third baseman Maikel Franco, the Phillies' No. 3 prospect, got on a hot streak for Gigantes del Cibao. He recorded at least one hit in all six games he played, finishing the week 10-for-24 with three doubles, a home run and five runs. Franco, ranked No. 54 on MLBPipeline.com's Top 100 Prospects list, is hitting .268/.323/.488 and is tied for the league lead with seven home runs in 31 games this winter.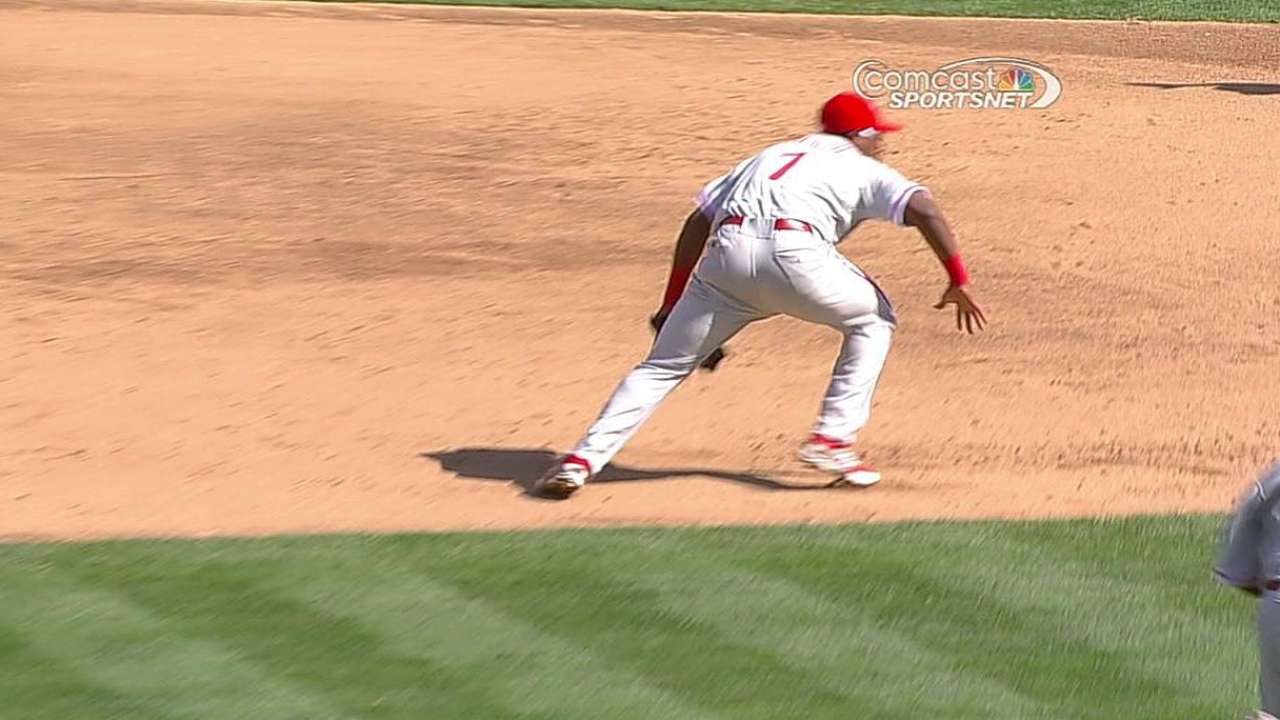 • Shortstop Cristhian Adames, the Rockies' No. 13 prospect, continued his own hot streak this week. He recorded at least one hit in all five games he played for Toros del Este, extending his hitting streak to 10 games. The 23-year-old Dominican native is hitting .356/.422/.470 and has scored 15 runs in 38 games. He leads the league in hitting and ranks third in on-base percentage. Adames' impressive winter is putting an exclamation point on an already successful year that saw him make his Major League debut in July.
• Like Adames, right-hander Juan Jaime, the Braves' No. 15 prospect, also made his Major League debut this year and is continuing his strong performance in his native Dominican Republic. Pitching for Tigres del Licey, Jaime made two appearances last week and struck out five batters in 2 1/3 scoreless innings. The 27-year-old reliever has a 3.68 ERA and has struck out 22 batters and walked five in 14 2/3 innings this winter. He hasn't allowed a run in his last five appearances.
Teddy Cahill is a reporter for MLB.com. Follow him on Twitter at @tedcahill. This story was not subject to the approval of Major League Baseball or its clubs.