A's acquire infielder Wendle from Indians for Moss
SAN DIEGO -- Yet another big bat is headed out of Oakland, with Brandon Moss on his way to Cleveland in a trade that brought Minor League second baseman Joe Wendle to the A's on Monday.
Moss' departure comes less than two weeks after Josh Donaldson was traded to the Blue Jays. The All-Star corner infielders combined for 54 home runs in each of the past two seasons in green and gold.
It was immediately assumed that the Donaldson deal would prove to be the first of many dominoes to fall this winter in Oakland, where general manager Billy Beane is taking on yet another significant offseason project that began with the acquisition of designated hitter Billy Butler on a three-year, $30 million deal.
This had A's fans believing Beane intended his 2015 squad to contend in the tough American League West. But the subsequent trades of Donaldson and Moss, netting the A's a total of five players -- four of them prospects -- suggest this club's priorities lie more in the future.
But Beane is not done wheeling and dealing, and manager Bob Melvin is insistent on his club contending again next year.
"You look at how the offseason has gone, we signed Billy Butler, and we traded Josh Donaldson, and so it looks like we're going in one direction, then we go another," Melvin said. "I think we have to wait until all is said and done, and wait to get to Spring Training to see what roster we have. I feel like it's going to be a competitive roster, and that's the way it's been since I got here."
"We've done it before," said Beane. "The tough thing is, you're talking about players who were really good players for us and very successful. It's tough having to do this every few years, but unfortunately necessary."
Beane did snag Ike Davis from the Pirates not long ago, giving him another first-base option alongside Butler, Stephen Vogt and Nate Freiman. But parting with Moss' power greatly alters Oakland's lineup, which has lost Moss, Donaldson and Yoenis Cespedes in a span of less than five months.
Moss initially came to Oakland on a Minor League deal ahead of the 2012 season, and the former journeyman reignited his career with the A's, making the switch from outfield to first base while hitting .254/.340/.504 with 76 home runs and 220 RBIs in three seasons, the last one resulting in his first career All-Star selection.
Like Donaldson, Moss was a fan favorite, and he also took home the Bill Rigney "Good Guy Award" from the local Bay Area chapter of the Baseball Writers' Association of America this year for his dealings with the media.
Moss is 31 and in his second year of arbitration-eligibility, and he's projected to earn roughly $7 million in 2015. Donaldson turned 29 on Monday and, as a Super Two, is expected to make around $4 million in arbitration. In shedding from their payroll and allowing for more wiggle room with dollars in the coming weeks, the A's have simultaneously turned back the clock and gotten much younger.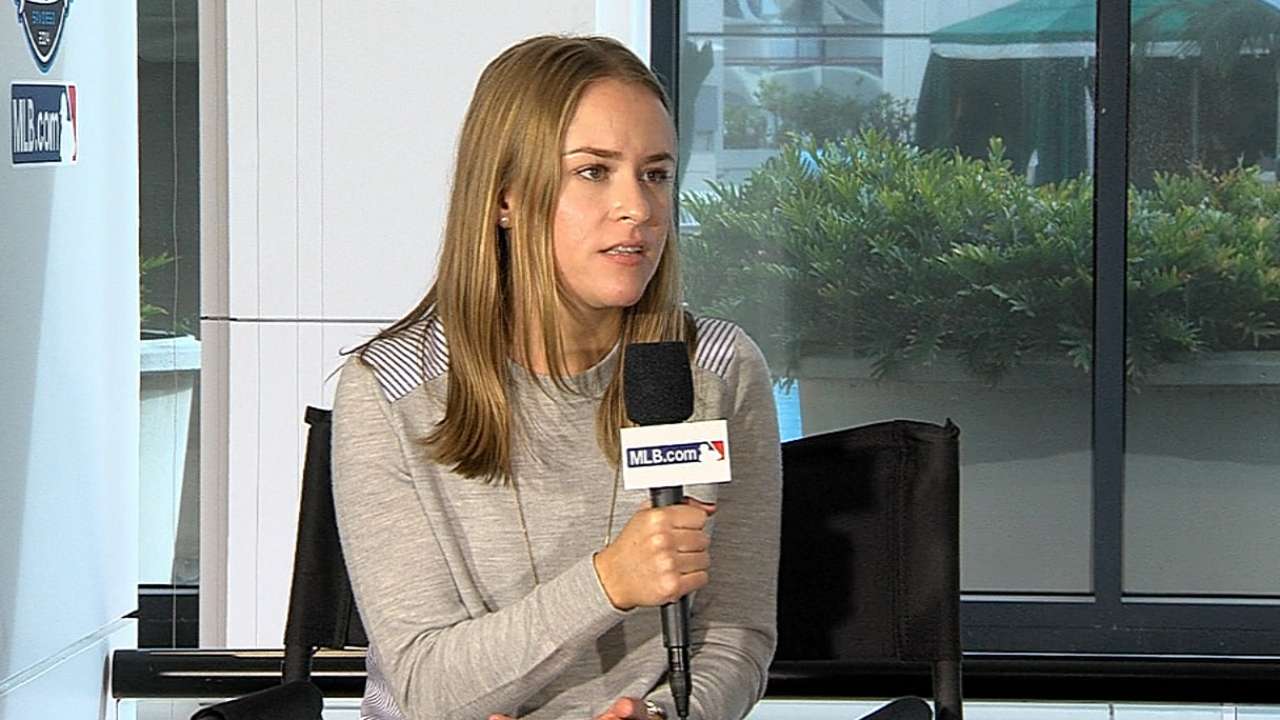 Wendle, who will turn 25 in April, is expected to begin the season at Triple-A with a chance to join the big league club at some point midseason. He was a sixth-round pick by Cleveland in the 2012 First-Year Player Draft and received Indians Minor League Player of the Year honors in his first full professional season, prompting a promotion to Double-A Akron for the start of the 2014 campaign. He hit .253/.311/.414, but also missed six weeks in the middle of the season because of a broken hamate bone in his right wrist.
At the time of the trade, Wendle was ranked by MLB.com as Cleveland's ninth-best prospect. He's considered to be capable on defense but even better at the plate, with a compact left-handed swing that produces some pop and a bevy of line drives.
"He's a guy we've liked," said Beane. "He does a little bit of everything. Has good power for a middle infielder. One thing we're finding, and other teams are finding, there's just not a lot of middle infielders period. We liked him out of college, plays a position of need, does everything well, and, in talking to [Cleveland president] Mark Shapiro at breakfast today, says he's an off-the-charts makeup guy."
"It was a difficult trade for us since we are giving up a lot in Joey Wendle," said Indians general manager Chris Antonetti. "Not only is he a great hitter, but he has great makeup, he's great teammate and worker. It's an area, though, where we had depth in the organization. He'll have a clearer path to the big leagues to Oakland than we would have had with us."
The A's have already stocked up on several prospects this offseason, but they desire more and are expected to continue wheeling and dealing at the Winter Meetings this week. Right-hander Jeff Samardzija has drawn plenty of interest from clubs, including the White Sox and Red Sox, and could very well be next on the move.
Scouting report on Wendle:
The former star of the West Chester baseball team that won the Division II national title in 2012, Wendle was a sixth-round selection of the Indians in 2012. The 2013 Indians Minor League Player of the Year made it to Double-A Akron in 2014, but a broken hamate bone in June forced him out for nearly two months. Wendle knows how to hit, with an advanced approach at the plate and a short stroke from the left side that allows him to spray line drives to all fields. Power isn't a big part of his game, but he does have the ability to run into a few balls to keep pitchers honest. His other tools are average, but he's a capable defender at second base.
-- Jonathan Mayo
Jane Lee is a reporter for MLB.com. This story was not subject to the approval of Major League Baseball or its clubs.