As Hot Stove heats up, so does fantasy strategy
Moves by Yanks, Markakis signing and Seattle-Toronto trade worth noting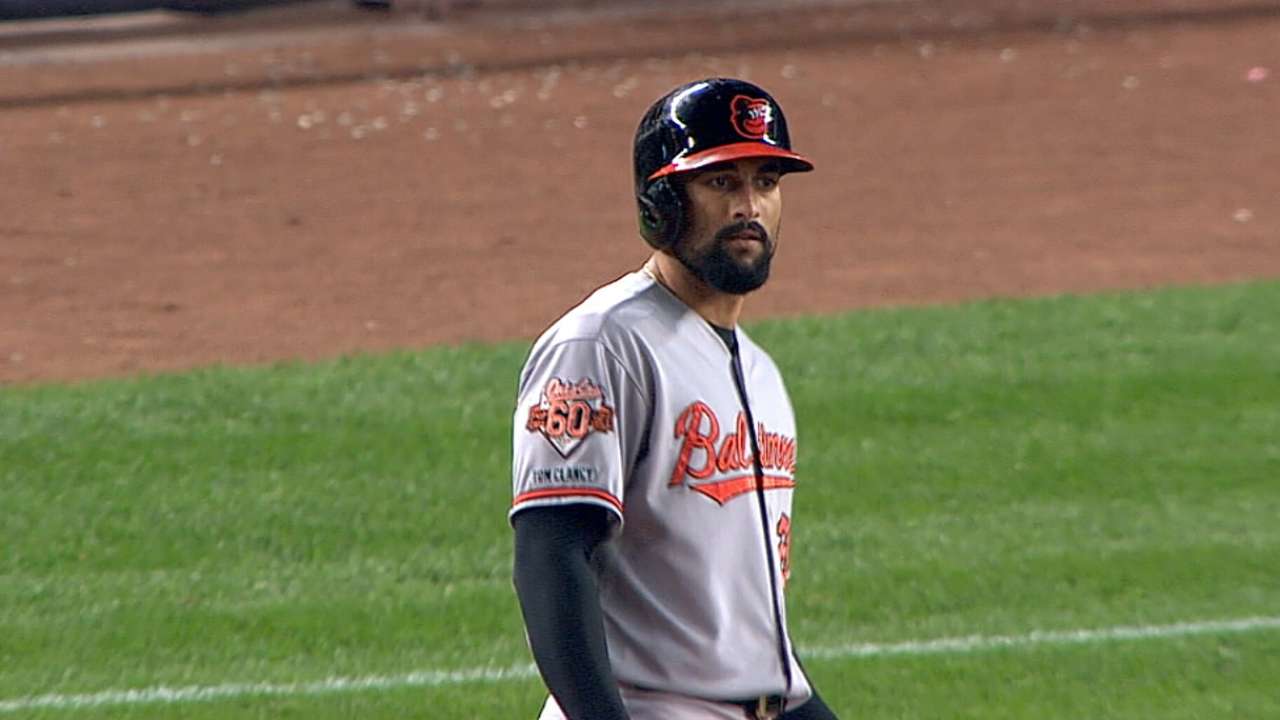 The Yankees have done their part to fuel the Hot Stove, with a headline-grabbing signing and a prominent trade. The Braves, Mariners and Blue Jays also made significant moves -- not surprising, since they have been three of the most active clubs this offseason. Here is the fantasy slant on key activity from the past seven days.
Markakis exits Baltimore
The Braves found their replacement for Jason Heyward when they inked Nick Markakis to a four-year deal. The strong-armed right fielder will be an asset to the team's defense, but it remains to be seen if he can factor into mixed leagues next season. A career .290 hitter, Markakis can help fantasy teams in the batting-average category, but in the past six seasons, he has not reached the 20-homer mark, and he has stolen more than eight bases just once. He could struggle with the ballpark switch, as he is leaving homer-happy Camden Yards for pitcher-friendly Turner Field. The 31-year-old's lack of upside will keep him on waivers in shallow formats at the start of the season, and NL-only owners should not expect much more than 10 homers, a couple steals and a .270 batting average.
Yankees, D-backs and Tigers swing three-team deal
The Yankees have found their primary replacement for Derek Jeter in Didi Gregorius. With 13 homers, three steals and a .243 batting average in 647 career at-bats, Gregorius has yet to show any indication that he can be a mixed-league asset. The move to Yankee Stadium is a positive one, but Gregorius is leaving behind a hitter-friendly park in Arizona, and power is not a major part of his skill set. The 24-year-old will get plenty of playing time, but he is expected to sit vs. lefties, which will keep him south of 500 at-bats. He is worth a roster spot in AL-only leagues, but it is hard to predict more than 12 homers and a single-digit steals total, which would keep him on waivers in mixed formats.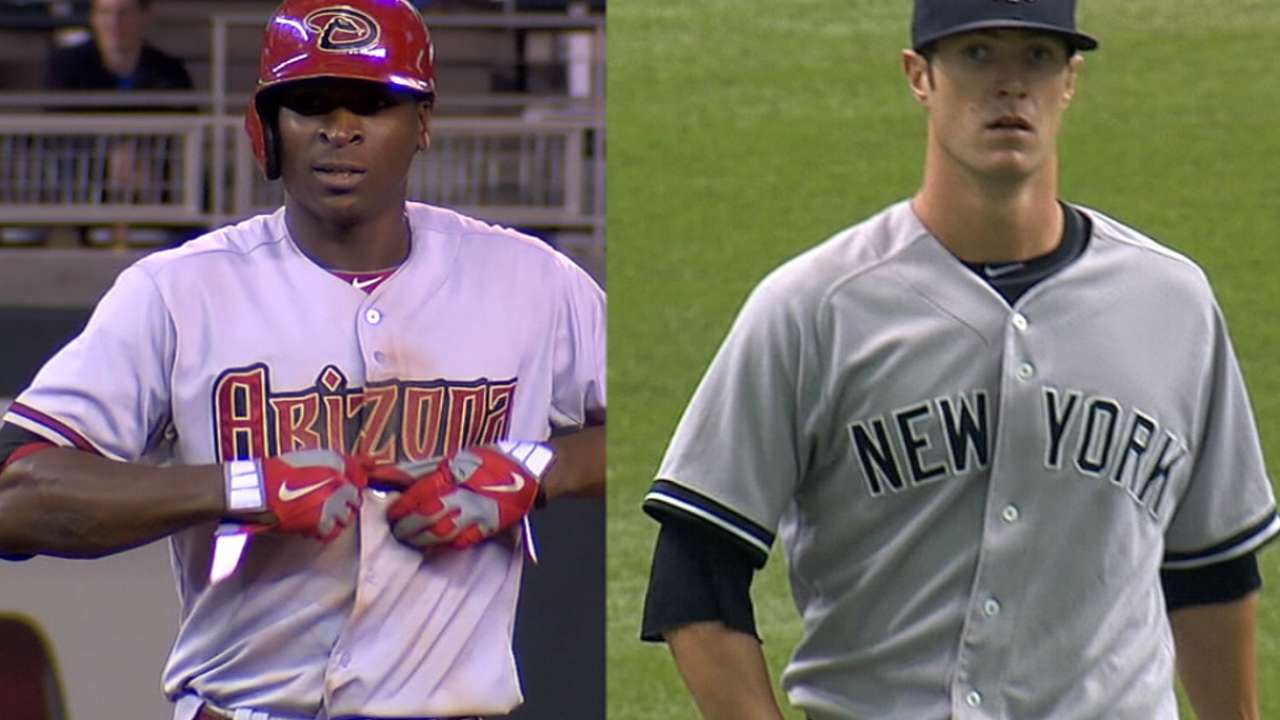 Shane Greene moved from New York to Detroit in this trade, which gives him plenty of upside for the coming season. The 26-year-old should take over Max Scherzer's vacated rotation spot, and while he will not remind anyone of the former American League Cy Young Award winner, Greene could be a useful pitcher in deep mixed leagues. He struck out 81 batters in 78 2/3 innings during his rookie season, and his 3.78 ERA was impressive when taking into account his 1.40 WHIP. Greene works down in the strike zone, and his .330 BABIP shows that he was not fortunate on balls in play. With an improved infield defense thanks to Jose Iglesias and some better fortune, Greene could combine solid ratios with his excellent strikeout rate.
The departure of Gregorius cleared up a middle-infield logjam in Arizona, and it should give Chris Owings some post-hype sleeper value for 2015. Owings was the 2013 PCL Player of the Year after hitting .330 with 12 homers and 21 steals. He was inconsistent during an injury-plagued rookie season, but Owings has the skills to take major strides in 2015, especially now that Gregorius is out of the shortstop picture.
Saunders, Happ become sleepers
The Blue Jays-Mariners' swap of J.A. Happ and Michael Saunders may have moved both players from AL-only fodder to mixed-league relevance.
Happ's 4.22 ERA last season was his lowest mark since 2010. The 32-year-old has spent most of his career on waivers in mixed leagues due to a 1.39 WHIP, but he has never had the luxury of working in a pitcher-friendly home park. With 708 K's in 840 2/3 innings, Happ offers the kind of strikeout rate that will appeal to mixed-league owners if he can lower his ratios. The lefty gave up 22 homers last season, and Safeco Field could help him to keep the ball in the yard. If Happ can lower his ERA to the 4.00 range, and his WHIP under 1.30, he could be used in shallow leagues for favorable matchups.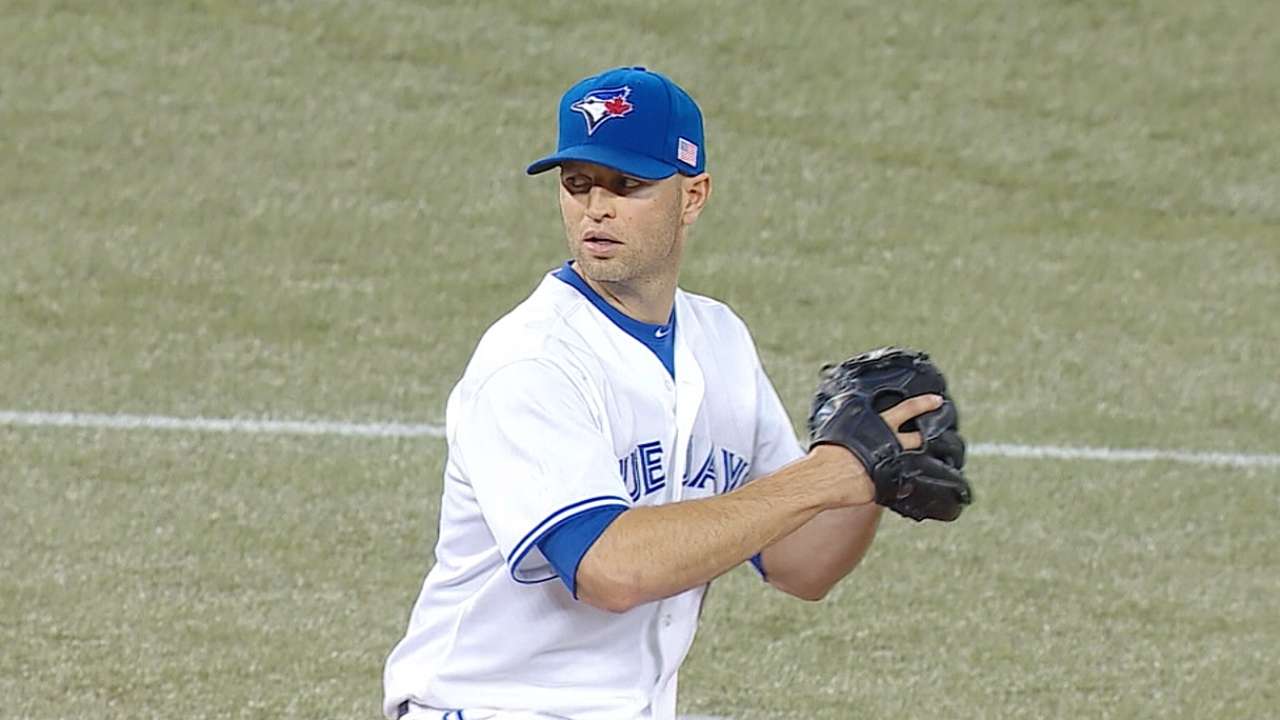 Happ gained a bit of value with this trade, but Saunders gained much more. Blue Jays manager Alex Anthopoulos immediately anointed the 28-year-old as the team's regular left fielder, which means that Saunders could surpass 500 at-bats for the second time in his career. In 2012, he recorded 19 homers and 21 steals, so there is potential here for a 20-20 season, which would satisfy all mixed-league owners. Saunders has played his entire career in Seattle, and the move to Rogers Centre could be great for his power numbers. He has raised his on-base percentage in four straight seasons, and Anthopoulos seems optimistic that he has found a player who has not yet reached his potential. It will be worth a late-round pick in mixed leagues to find out if he is correct.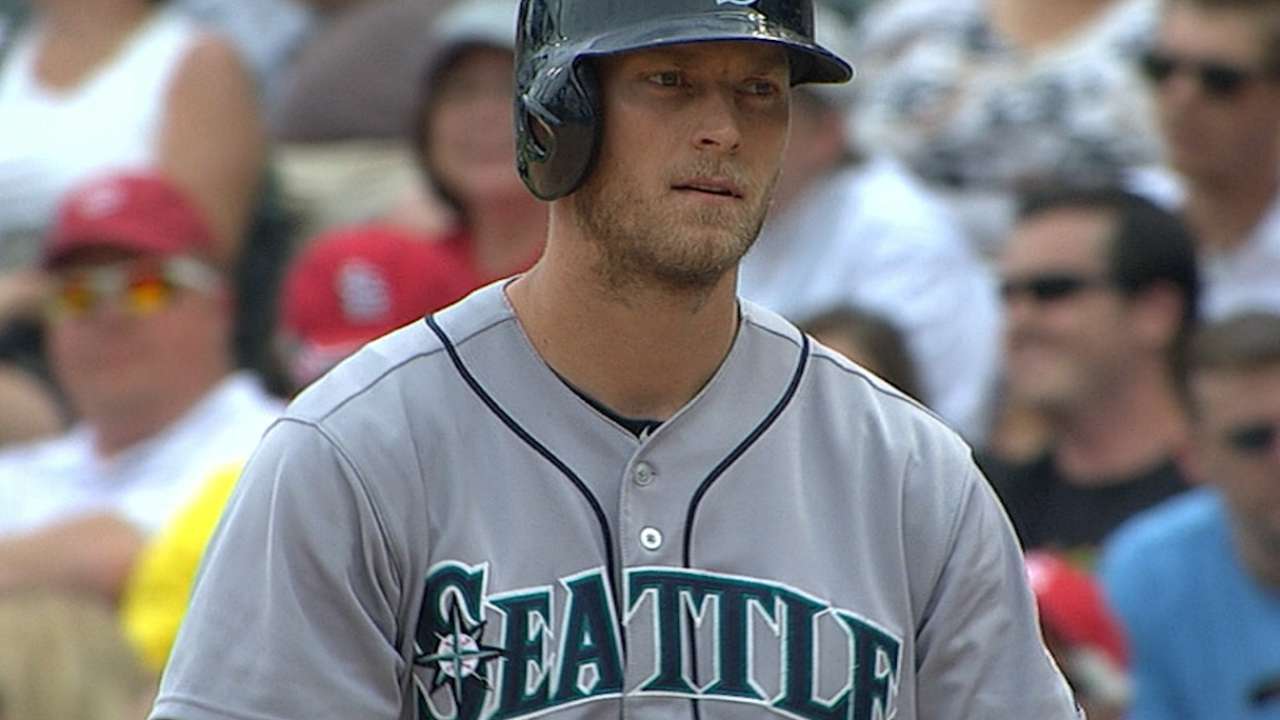 Miller makes his way to the Bronx
The Yankees handed a lucrative four-year contract to Andrew Miller after he was one of the best relievers in baseball last season. The lefty's 2.02 ERA, 0.80 WHIP and 103 whiffs in 62 1/3 innings made him a rare setup man who could help mixed-league owners. Heading in 2015, it is fair to expect some regression in Miller's ratios. He had not previously posted a WHIP under 1.19 in his career, but even if his 2014 ratios trend up a bit, he will still be an outstanding reliever. The 29-year-old's '15 fantasy value will be mostly based on his role. While he could have some value in those shallow formats as a setup man, fantasy owners should draft high-upside starters and then grab players like Miller off the waiver wire when the need arises. However, if the Yankees do not retain David Robertson, the closer job could be handed to Miller or fellow standout Dellin Betances, which would make either pitcher a front-line closer right away.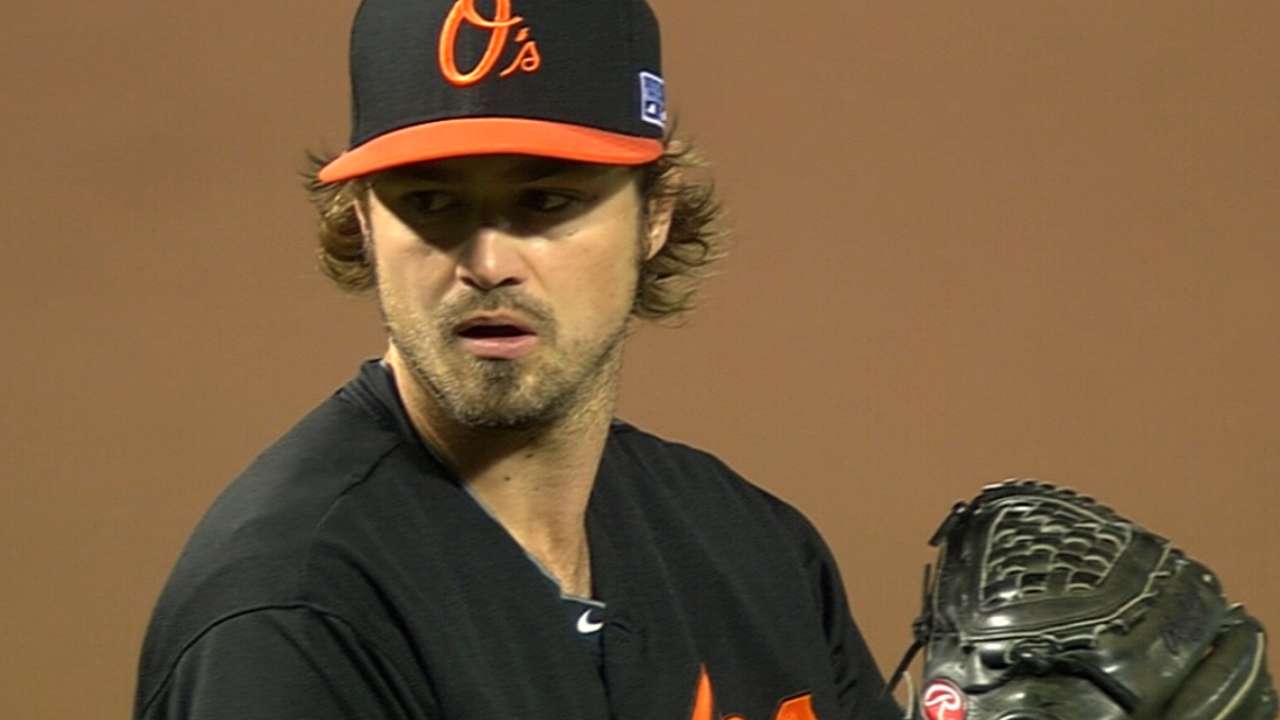 Fred Zinkie is a fantasy baseball writer for MLB.com. This story was not subject to the approval of Major League Baseball or its clubs.