Braves honor Van Wieren with auction for LUNGevity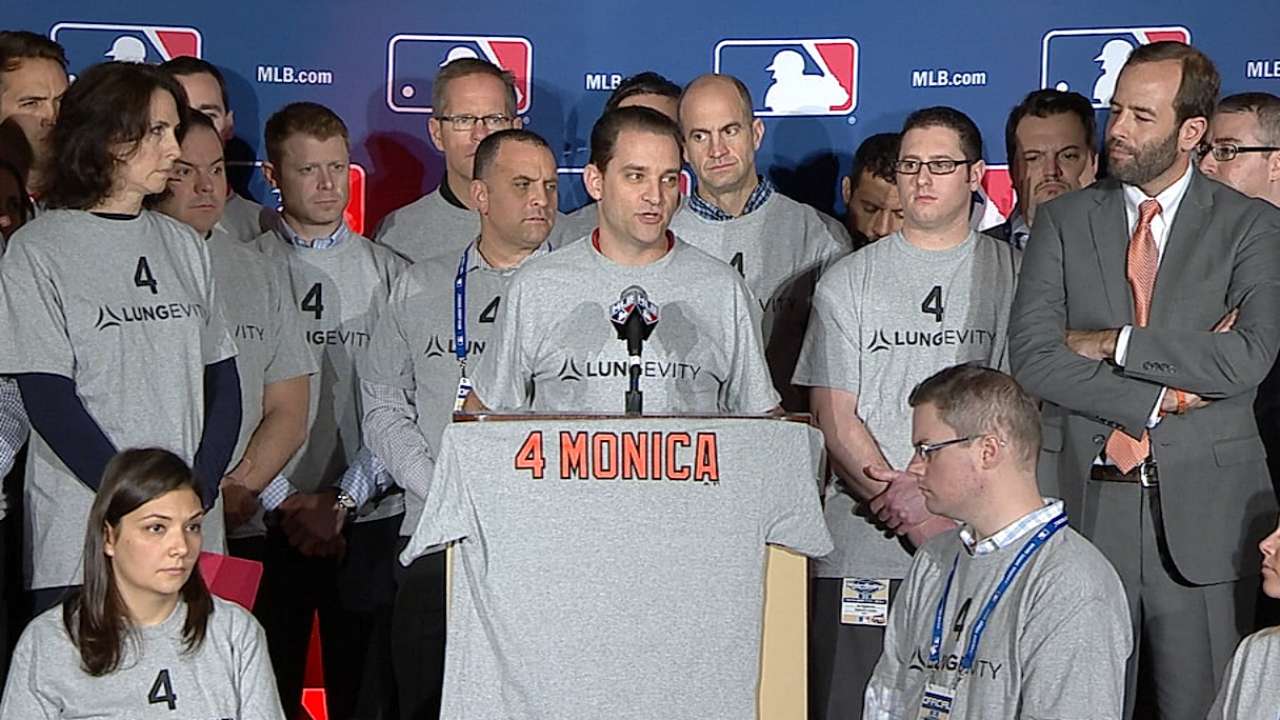 SAN DIEGO -- As the Braves were playing the Padres during a West Coast swing in August, they were saddened to learn that beloved former broadcaster Pete Van Wieren had lost his battle against B-Cell lymphoma.
Van Wieren was diagnosed with this condition in 2009, approximately one year after ending his 33-year career with the Braves. During the final years of his life, Van Wieren maintained the spirit promoted by the Stand Up To Cancer campaign, which Major League Baseball will promote again during this year's Winter Meetings.
Now that members of the Braves' organization find themselves back in San Diego for the Winter Meetings, the club will honor Van Wieren's spirit by teaming with MLB's 29 other teams to continue the fight against various forms of cancer. Baseball's Winter Meetings this week include an MLB.com Auction to raise money for LUNGevity, which is the United States' largest national lung cancer-focused nonprofit.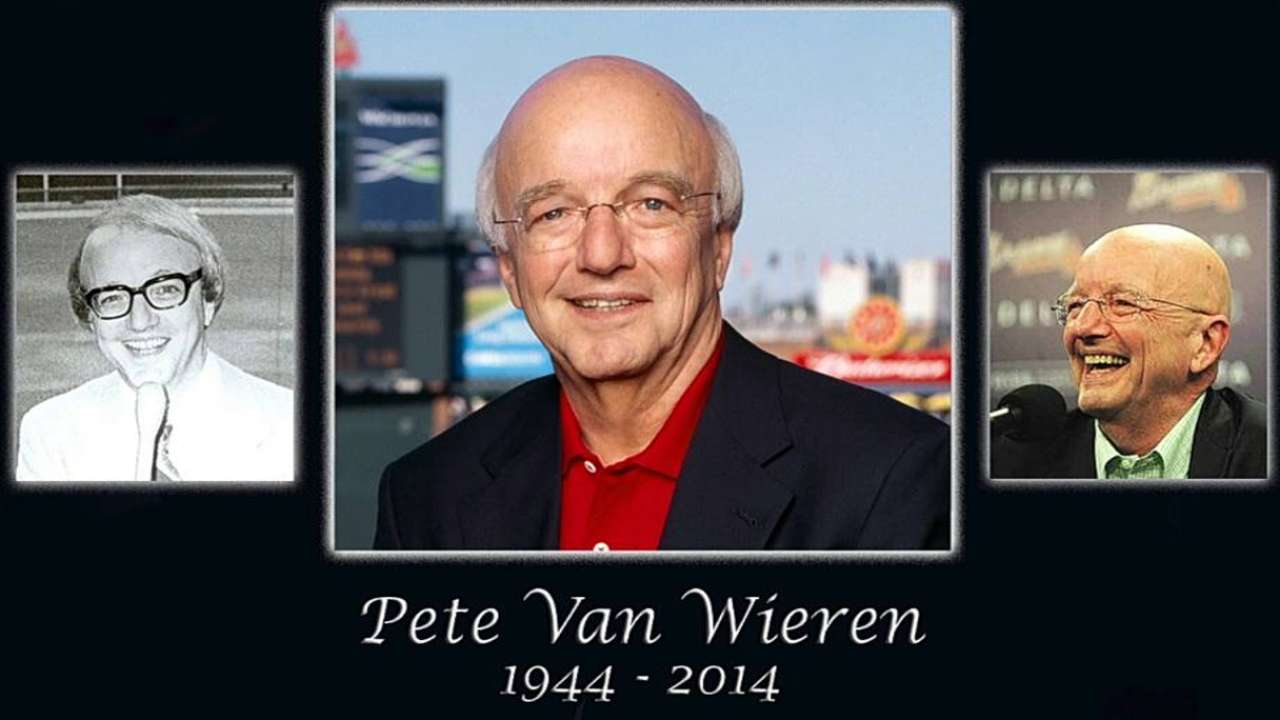 Braves items featured in this auction include the Atlanta Braves Family Fun Special and the Atlanta Braves All-Star Meet and Greet.
The Family Fun Special includes four one-day "park-hopper" passes to Walt Disney World and four tickets to a mutually-agreed-upon Braves Spring Training game at ESPN's Wide World of Sports complex. Four pregame field passes will also be included to provide a chance to meet and take pictures with manager Fredi Gonzalez and various players before the Spring Training game.
The All-Star Meet and Greet includes four tickets, four pregame field passes and a parking pass to a 2015 Braves home game of the buyer's choice (Opening Day excluded). The package also includes a chance to meet and take pictures with one of the following Braves players (buyer's choice): pitcher Craig Kimbrel, shortstop Andrelton Simmons or outfielder Justin Upton.
Mark Bowman is a reporter for MLB.com. This story was not subject to the approval of Major League Baseball or its clubs.