Reds ready to get working at Winter Meetings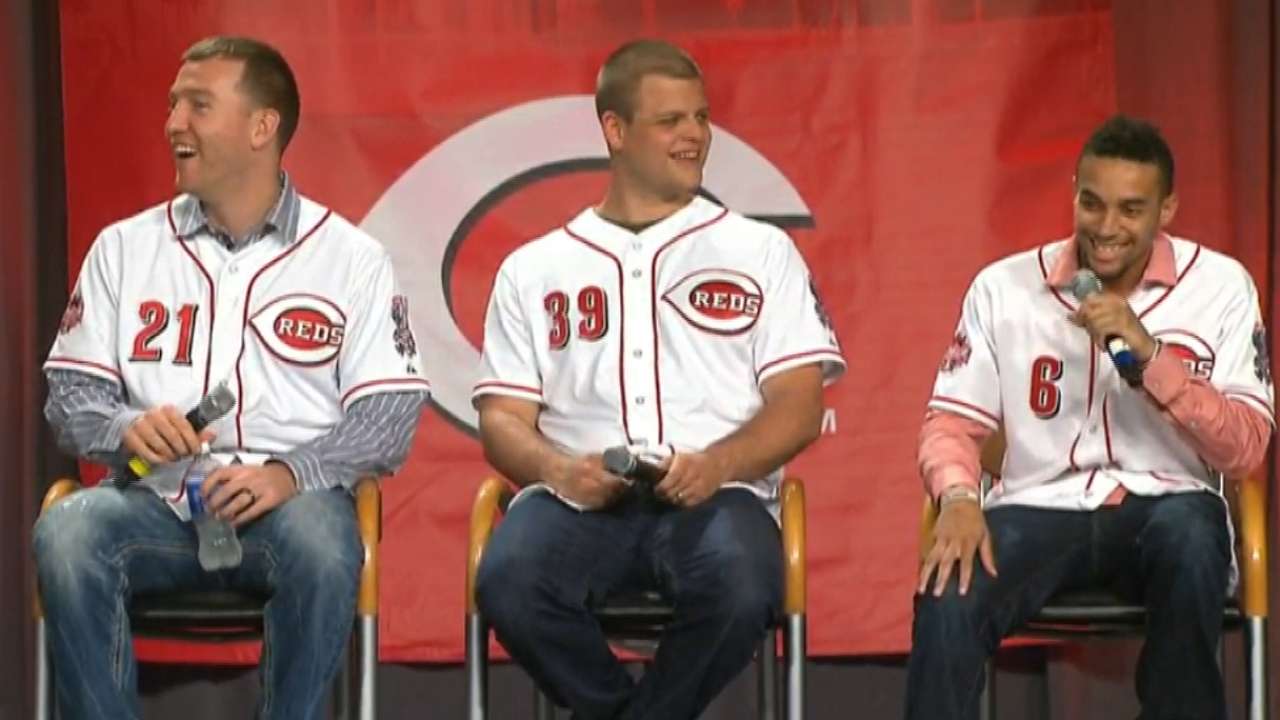 SAN DIEGO -- As they often do, the annual Winter Meetings offer large servings of rumors and intrigue and the potential for blockbuster moves around the league. The question as always going in is will the Reds have a role in any of it?
General manager Walt Jocketty and the Reds' baseball-operations department arrived in San Diego on Sunday with plenty of work to do as the Winter Meetings will officially open for business on Monday.
Cincinnati's search for a new everyday left fielder who can help improve the lineup, as well as bullpen help, will continue this week. Even though teams and agents have the ability to negotiate day and night via phone, text and email, sometimes nothing beats the opportunity to talk face to face. The Winter Meetings is certainly an easy place to do that.
MLB.com and reds.com will be on the scene to provide full coverage of the Winter Meetings all week.
Jocketty will hold a briefing with Reds beat reporters each day about developments and the progress toward potential moves. Manager Bryan Price is scheduled to meet with reporters from any interested outlet during a 30-minute interview session on Monday at 5 p.m. ET.
The Winter Meetings wrap on Thursday morning with the Rule 5 Draft. The Reds currently have a 40-man roster with 38 players, which gives them room to add a player they might like.
Fans are encouraged to keep the conversation going in the comments section of stories on reds.com. Feel free to make your own suggestions for moves. Which left fielder should the team sign -- Nori Aoki? Michael Morse, someone else? If they were willing to make a trade of one of their four starting pitchers nearing free agency to get the left-field spot filled, which one are you willing to part with?
Readers should stop by reds.com often for stories about the club and can also follow @m_sheldon on Twitter and the Mark My Word blog for immediate updates.
Mark Sheldon is a reporter for MLB.com. Read his blog, Mark My Word, and follow him on Twitter @m_sheldon. This story was not subject to the approval of Major League Baseball or its clubs.