Busy Mariners still have work to do as Winter Meetings begin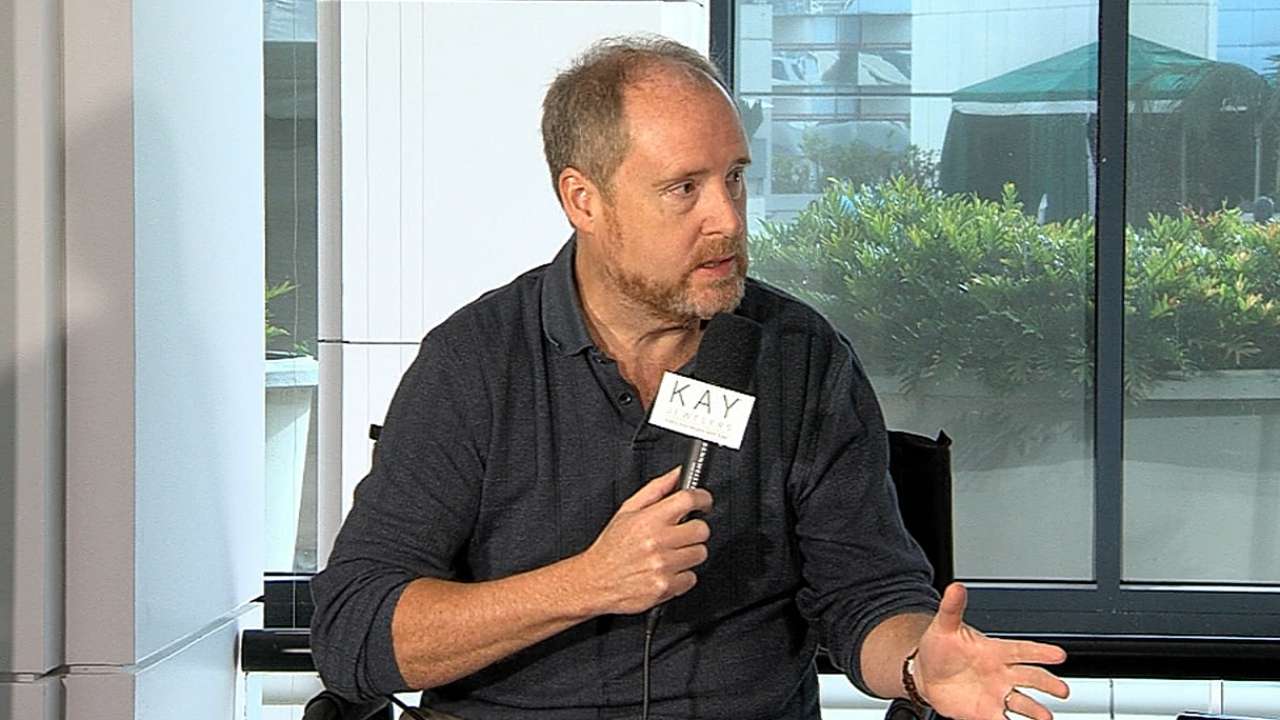 SAN DIEGO -- While much of their offseason work is already done, Mariners general manager Jack Zduriencik and his staff have arrived at Major League Baseball's Winter Meetings with a clear agenda to add another offensive piece to the puzzle, if possible.
That pursuit shifts now to San Diego, where MLB's top brass from all 30 teams congregate Monday through Thursday.
Seattle already made some Hot Stove splashes last week by signing free-agent slugger Nelson Cruz and trading outfielder Michael Saunders for Blue Jays lefty J.A. Happ -- as well as wrapping up All-Star third baseman Kyle Seager for the next seven years with a $100 million contract extension.
The biggest remaining priority is adding one more quality bat, most likely to fill the right-field spot previously held by Saunders.
And that means Seattle will be prominently mentioned in much of this week's speculation and reports on free-agent outfielder Melky Cabrera, a switch-hitter whose bat would fit nicely into a Mariners lineup that now features Robinson Cano, Cruz and Seager in the heart of the order.
Cabrera is the premier outfielder remaining in a free-agent list that saw most of the top hitters sign before the Winter Meetings. A group that began with the likes of Hanley Ramirez, Victor Martinez, Russell Martin, Yasmany Tomas, Michael Cuddyer, Billy Butler, Torii Hunter and Cruz now is down to Cabrera and Alex Rios as the most prominent available offensive threats.
Thus you can also count on lots of discussion of potential trade partners for outfielders Justin Upton of the Braves, Matt Kemp of the Dodgers and Yoenis Cespedes of the Red Sox, among others, now that the free-agent cupboard is becoming bare.
A host of top-line free agent pitchers figure to be the hottest topic in San Diego, since that group is still waiting for the dominos to begin falling. The Mariners aren't in that discussion, given their need to devote available resources toward improving an offense that needs to catch up with a pitching staff that led the American League in ERA last season.
Zduriencik feels his rotation is solid now with the addition of Happ. Bringing back Joe Beimel or adding another veteran reliever figure to still be on the agenda and the Mariners could always look to upgrade other positions if the right deals present themselves. But the primary pursuit figures to be the right-field spot.
I'll be at the Winter Meetings from start to finish, and you'll be able to catch all the news here on Mariners.com and on my Mariners Musings blog, as well as by following me on Twitter, @gregjohnsmlb.
In addition to the rumors and rumblings, we'll have daily updates from Zduriencik, manager Lloyd McClendon has a media session scheduled for 3:30 p.m. PT Wednesday. The Meetings conclude with the Rule 5 Draft on Thursday morning.
You can also jump in and let us know your own thoughts in the comment sections on each story. Is adding Cruz enough to get them over the hump, or do the Mariners need to find a way to land Cabrera as well? If they go the trade route, how much are you willing to give up for a one-year rental on an Upton or Cespedes?
After missing a Wild Card berth by one game, is it time to put everything on the table for 2015 and trade away a top prospect such as Taijuan Walker for short-term offensive help? Or are Walker and James Paxton off limits, given the value of young, cost-controlled pitching?
Who are the best in-house options in right field? Did you see enough of James Jones to think he might be the answer? Can Brad Miller play the outfield? Or do you use Miller or Chris Taylor as part of a trade package, perhaps along with one of your young bullpen arms, to target an outfielder?
That's the beauty of the Winter Meetings. It's a great time to talk baseball, whether you're in the hotel lobby in San Diego or following along from afar.
Greg Johns is a reporter for MLB.com. Follow him on Twitter @GregJohnsMLB as well as his Mariners Musings blog. This story was not subject to the approval of Major League Baseball or its clubs.