With ankle pain-free, Revere expects healthy 2015
Phils center fielder helps Phanatic light Christmas tree at Citizens Bank Park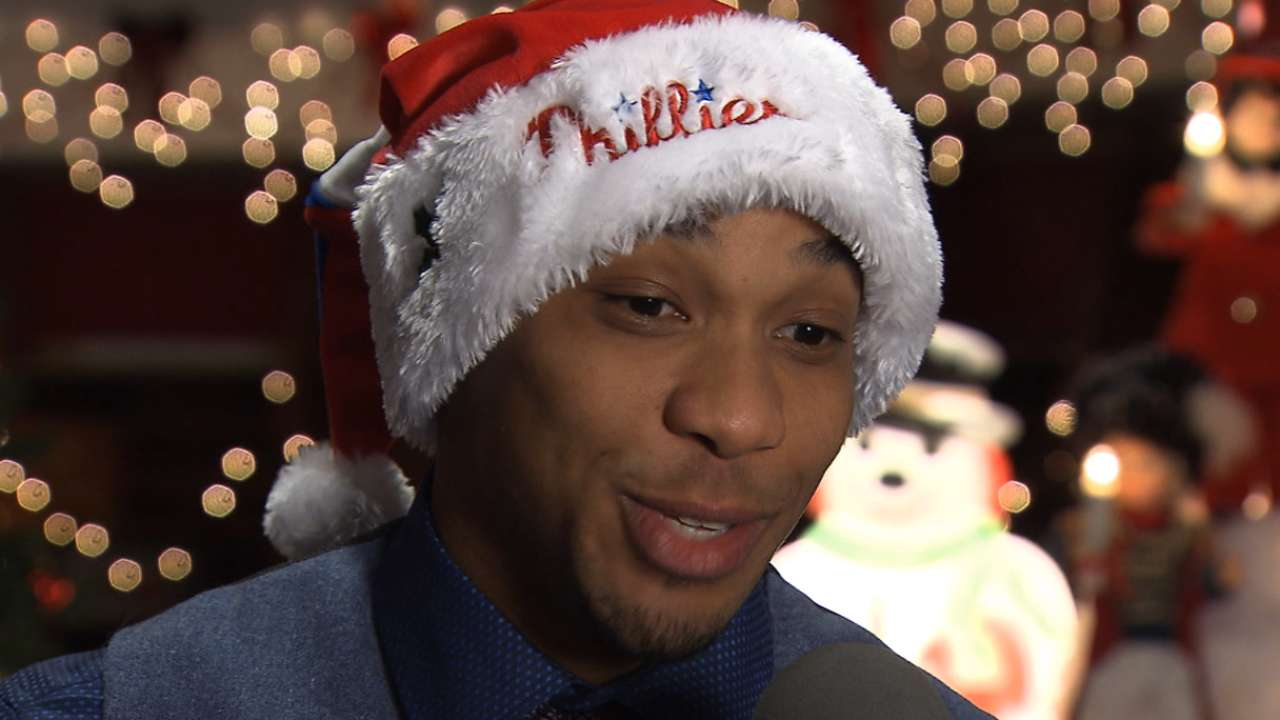 PHILADELPHIA -- Ben Revere expects a pain-free expression on his face in 2015.
He carried an anguished look through much of 2014 as a screw in his right ankle literally touched a nerve. He made light of his frequent wincing to fans Saturday evening as he helped the Phanatic and the Phillies light the Christmas tree in front of Citizens Bank Park. Rain moved the ceremony inside, but the job got done.
"I tried not to show it, but people were like, 'Dude, what is up, bro? Something is up,'" Revere said. "It's good right now."
Revere broke his right ankle in July 2013, which ended his season. He had two screws inserted into the ankle, but finally had them removed on Sept. 30, 2014.
"Luckily, the screw didn't go all the way through so I had no nerve damage," Revere said. "If I put any pressure on it this season, if I hit, threw, ran, the whole leg would give out and everything. My overall game kind of hurt."
Revere hit .306 with 13 doubles, seven triples, two home runs, 28 RBIs, 49 stolen bases and a .686 OPS in 626 plate appearances last season. He believes he can improve on those numbers next year.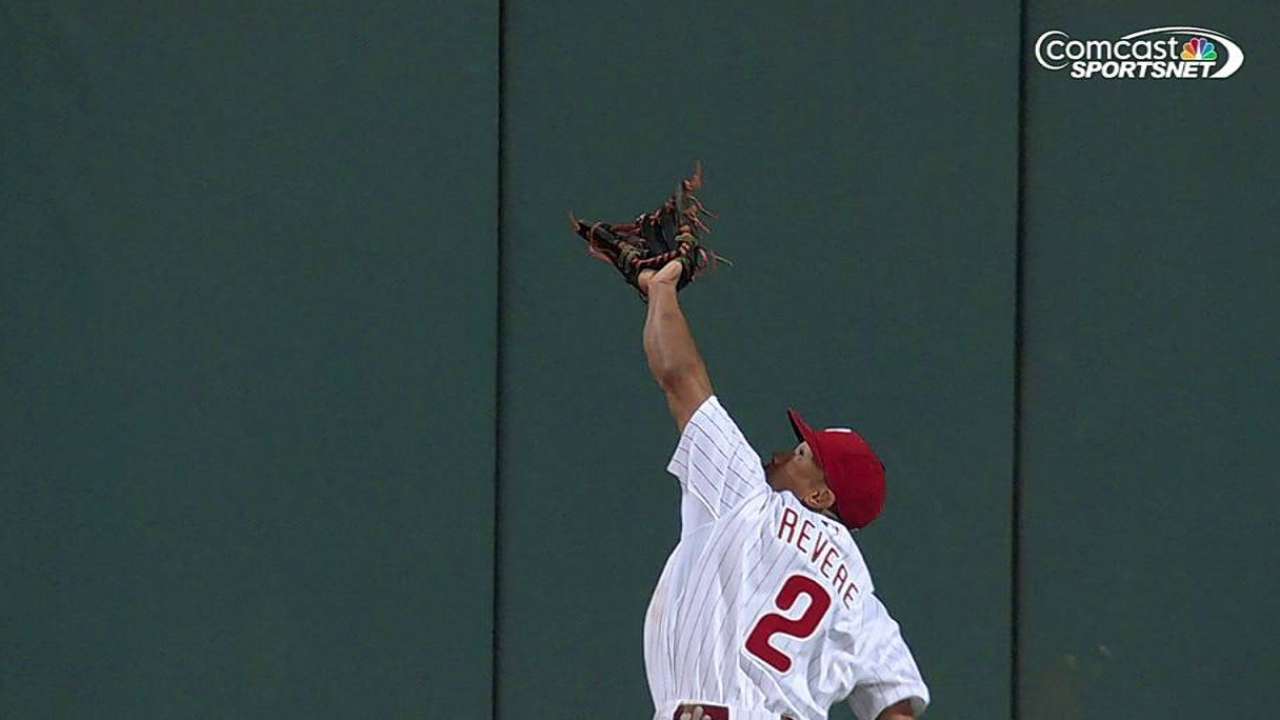 "I feel no pain," he said. "I've been running and cutting. No pain. I feel good. It slowed me up definitely. Some jumps after the ball I hesitated because of it. I knew it was there. Some bases I tried to steal, running down the line I'd slow down, hitting, trying to get out of the box, diving for a ball. It was tough. It was so frustrating."
Revere is expecting better things individually, but what about the team? The front office has promised an overhaul and said it does not expect to compete until 2017 at the earliest, but so far nothing has been accomplished other than re-signing Grady Sizemore and Jerome Williams.
Revere could show up in Spring Training with no Cole Hamels, Ryan Howard, Marlon Byrd, etc.
"It's always tough, but baseball is such a crazy sport," Revere said. "You see these teams that are expected to win, but don't make the playoffs. You never know what could happen. We could win the division. We could shock everybody. We had a good team last year, but the ball didn't bounce our way. Maybe it does this year. We could be like the Royals. I'd like to be like them and shock the world."
Todd Zolecki is a reporter for MLB.com. This story was not subject to the approval of Major League Baseball or its clubs.