Bailey spending offseason rehabbing from surgery
Reds righty working his way back from procedure to repair torn flexor tendon in elbow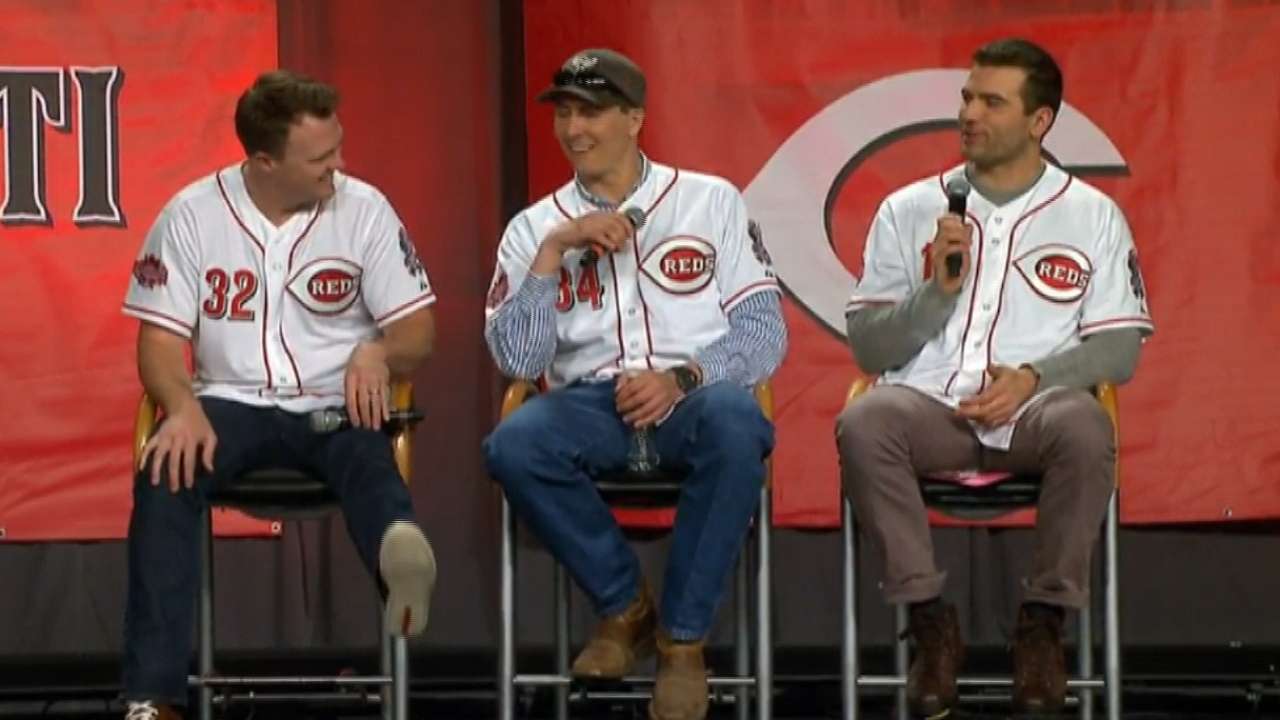 CINCINNATI -- Most offseasons, it's hard to locate Reds pitcher Homer Bailey because he's usually way off the grid. Bailey, an avid outdoorsman and bow hunter, often travels to remote outposts of the country for weeks at a time.
Not this offseason. Bailey, who had Sept. 5 surgery to repair a torn flexor mass tendon near his elbow, has remained home in La Grange, Texas, and works with a physical therapist at his local hospital for rehabilitation.
"I'm rehabbing every Monday through Friday ... fun stuff," Bailey said on Saturday during Redsfest. "You're rehabbing instead of getting the time off you'd want. Once you're done with rehab, it's time to start working everything."
Bailey, 28, has an L-shaped scar on his inner elbow similar to one of a pitcher that had Tommy John surgery. While that procedure replaces a ligament, Bailey's was to repair the tendon inside his forearm.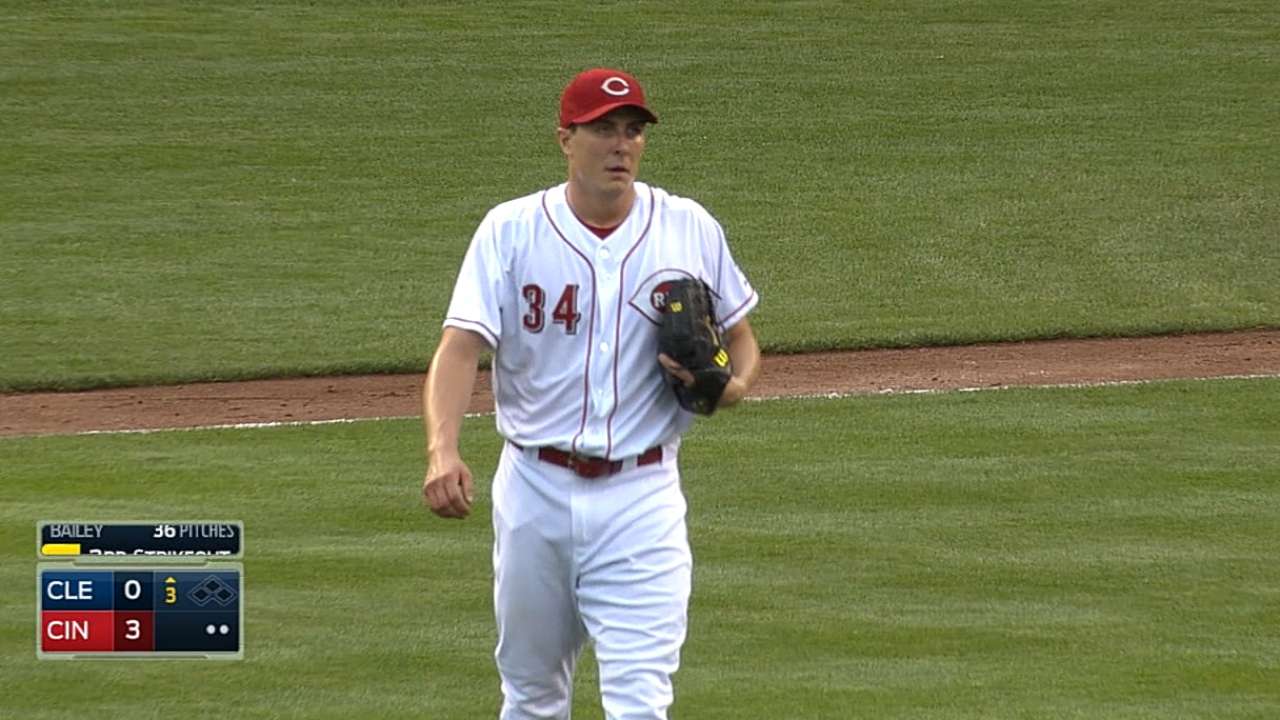 The good news is that Bailey feels like his rehab and therapy are going well.
"I'm about a week or a week and a half ahead of schedule. Everything looks fine," Bailey said. "I can't think of anything right now that I can't do. I haven't tried throwing yet, but even if I was healthy, I wouldn't start throwing until Christmas. That's the timetable they want me to start throwing, rehab-wise."
Reds manager Bryan Price liked the updates about Bailey he's been getting.
"I don't know if that means he'll be ready for Opening Day but he's feeling really, really good," Price said.
Bailey was very optimistic that he would return as strong as he was before.
"I don't see why not. Elbows, guys come back from that pretty well," Bailey said. "[Jonathan] Broxton's [flexor mass tendon] completely tore off. Mine was about half. He came back and looked just fine. I don't see any reason why I wouldn't."
Bailey, who pitched his final game on Aug. 7, was 9-5 with a 3.71 ERA in 23 starts. He walked 45 and struck out 124 in 145 2/3 innings.
A pitcher with two no-hitters on his resume and back-to-back 200-inning seasons in 2012-13, Bailey was signed to a six-year, $105 million contract in February. Unlike the other four members of the Reds' rotation who are a year away from free agency, his name has not come up in trade rumors at all.
"For the first time in a long time [there are no trade rumors]," he said. "I don't keep up with it. I don't follow it."
Mark Sheldon is a reporter for MLB.com. Read his blog, Mark My Word, and follow him on Twitter @m_sheldon. This story was not subject to the approval of Major League Baseball or its clubs.