Segura, Crew grab MLB.com's GIBBY for Oddity of the Year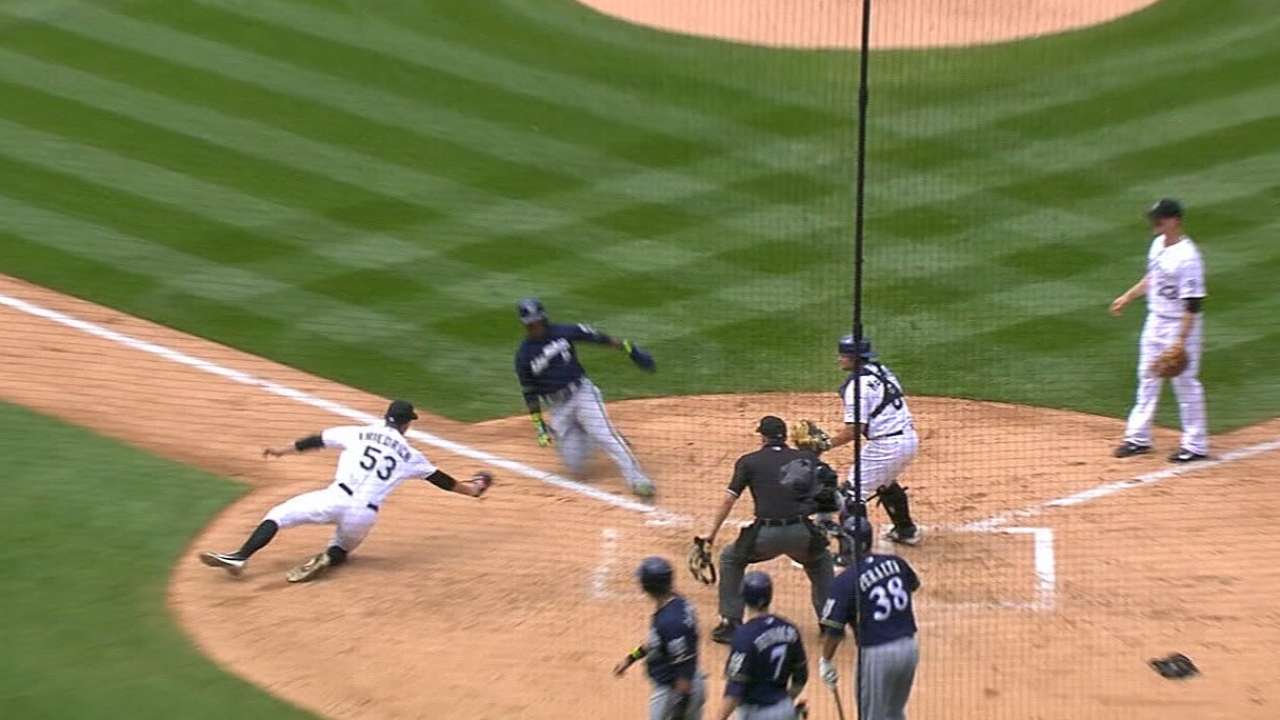 MILWAUKEE -- There was a slugger with 457 career homers taking the mound, a pitcher with a 100-mph fastball playing the outfield and a backup catcher sliding home in the bottom of 16th inning to make himself the winning pitcher. But baseball's oddest moment in 2014 belonged to a Brewers shortstop who has shown a knack for the unexpected on the basepaths.
Jean Segura scampered all the way from first to home to complete Milwaukee's three-run wild pitch on June 22 in Colorado, a bizarre play that was voted the Oddity of the Year in the MLB.com Greatness in Baseball Yearly Awards -- the GIBBYs for short.
"It was so funny," Segura said. "And at the same time, it was a good moment for us."
Winners were announced live during an awards show on MLB Network and MLB.com on Saturday night.
Segura was a nominee in the same category in 2013 for stealing first base -- long story -- against the Cubs. This time, he made his way onto the highlight reel for a better reason in a game at Coors Field.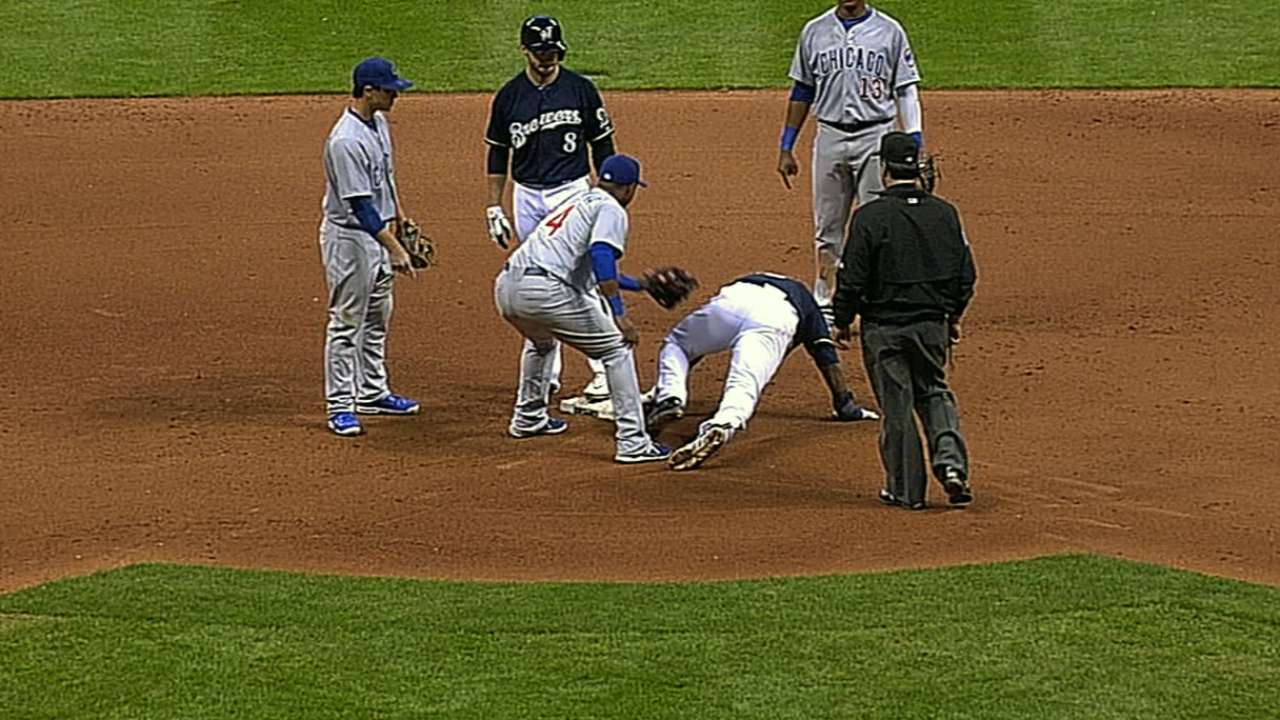 With two outs in the third inning of a Sunday afternoon game, Rockies pitcher Christian Friedrich intentionally walked Segura to load the bases for opposing pitcher Wily Peralta, who stepped out of the way when Friedrich's wild pitch ticked off the glove of Colorado catcher Michael McKenry.
The Brewers' Aramis Ramirez scored from third, but the play wasn't over. McKenry's throw back to the plate sailed past a covering Friedrich and toward the visitor's dugout, allowing Mark Reynolds to score a second Brewers run. With Friedrich walking slowly back toward the diamond and McKenry hunched over at the plate, Segura took a chance and bolted home from third, scoring a third Brewers run.
"I have seen everything now!" Brewers TV analyst Bill Schroeder said on the air.
"We got taken advantage of on that play," Rockies manager Walt Weiss said.
It marked the first time three runs scored on a play that began with a wild pitch since June 29, 2001, when the A's Mike Magnante threw wildly and catcher Ramon Hernandez compounded the damage with a throwing error, as the Rangers' Rafael Palmeiro, Ruben Sierra and Gabe Kapler all crossed home.
Segura's scamper beat a field of other odd moments for the award. Runner-up honors belonged to Cubs backup catcher John Baker, who induced a double play to preserve a tie in the 16th inning of a game against the Mets at Wrigley Field, then bolted home in the home half of the inning on a sacrifice fly for the winning run.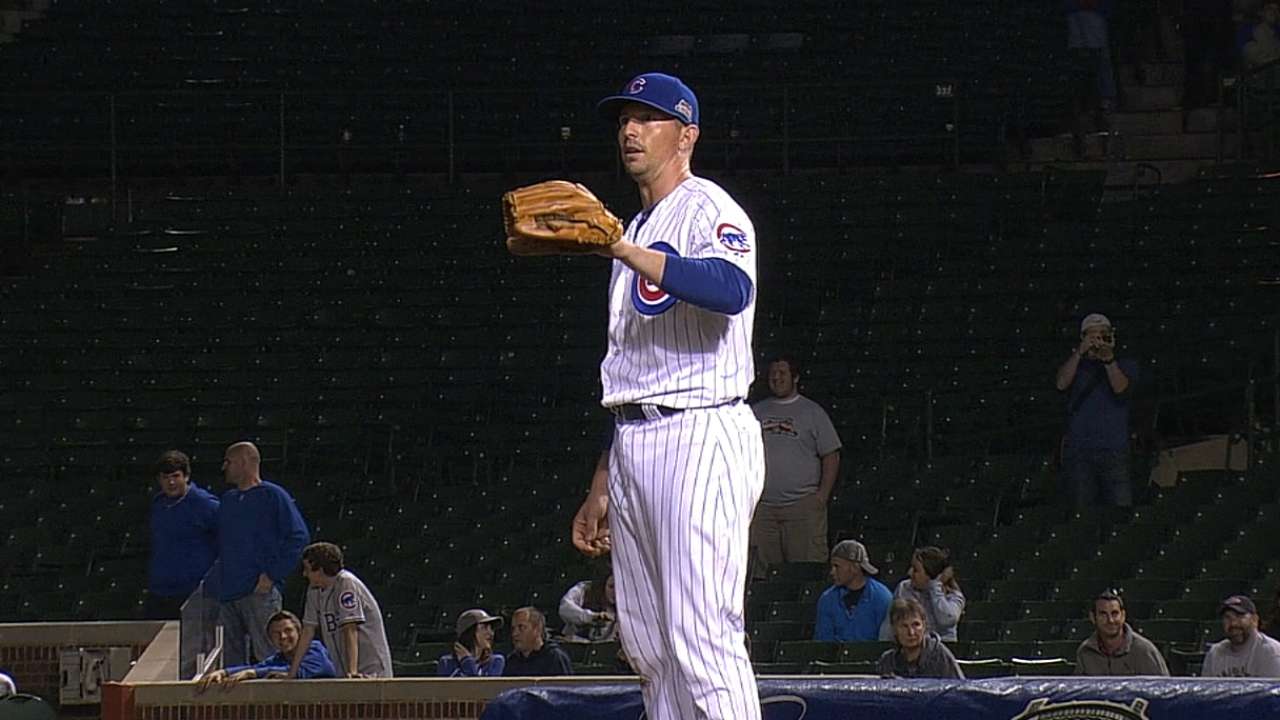 Third place went to White Sox slugger Adam Dunn, who had hit 457 career home runs before making his Major League pitching debut on Aug. 5.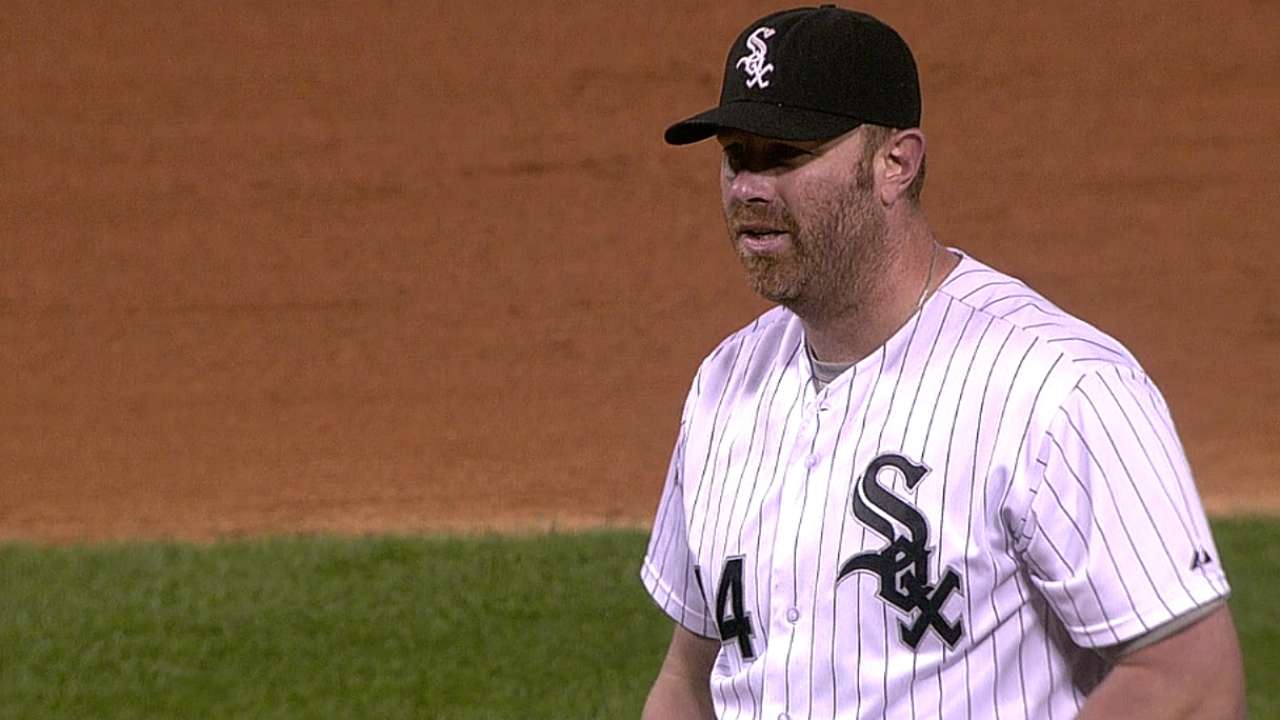 "I haven't laughed on a baseball field like that in a long time, ever since I was probably kicking dandelions, in my early teens," said White Sox center fielder Adam Eaton.
Segura was among many of Major League Baseball's A-listers to win 2014 GIBBY trophies based on votes by broadcasters, reporters, front-office personnel, MLB alumni, fans at MLB.com and the Society for American Baseball Research.
This year's GIBBY Awards featured winners in 25 categories. Individual honors went to the Most Valuable Major Leaguer, in addition to the year's best starting pitcher, everyday player, closer, setup man, rookie, breakout everyday player, breakout pitcher, bounceback player, defensive player, manager, executive and postseason MVP.
GIBBY trophies were also awarded for the year's top regular-season play, outfield throw, storyline, hitting performance, pitching performance, oddity, walk-off, Cut4 Topic, regular-season moment, postseason storyline, postseason walk-off and postseason play.
In the past several seasons, fans have cast millions of votes across the GIBBY categories, none of which was restricted to individual league affiliation. That's how you know the GIBBYs consider the best of the best.
All 30 clubs were represented among the award candidates, which was a testament to the competitive balance around the game.
Adam McCalvy is a reporter for MLB.com. Read his blog, Brew Beat, and follow him on Twitter at @AdamMcCalvy. This story was not subject to the approval of Major League Baseball or its clubs.