Source: Astros were finalist for lefty reliever Miller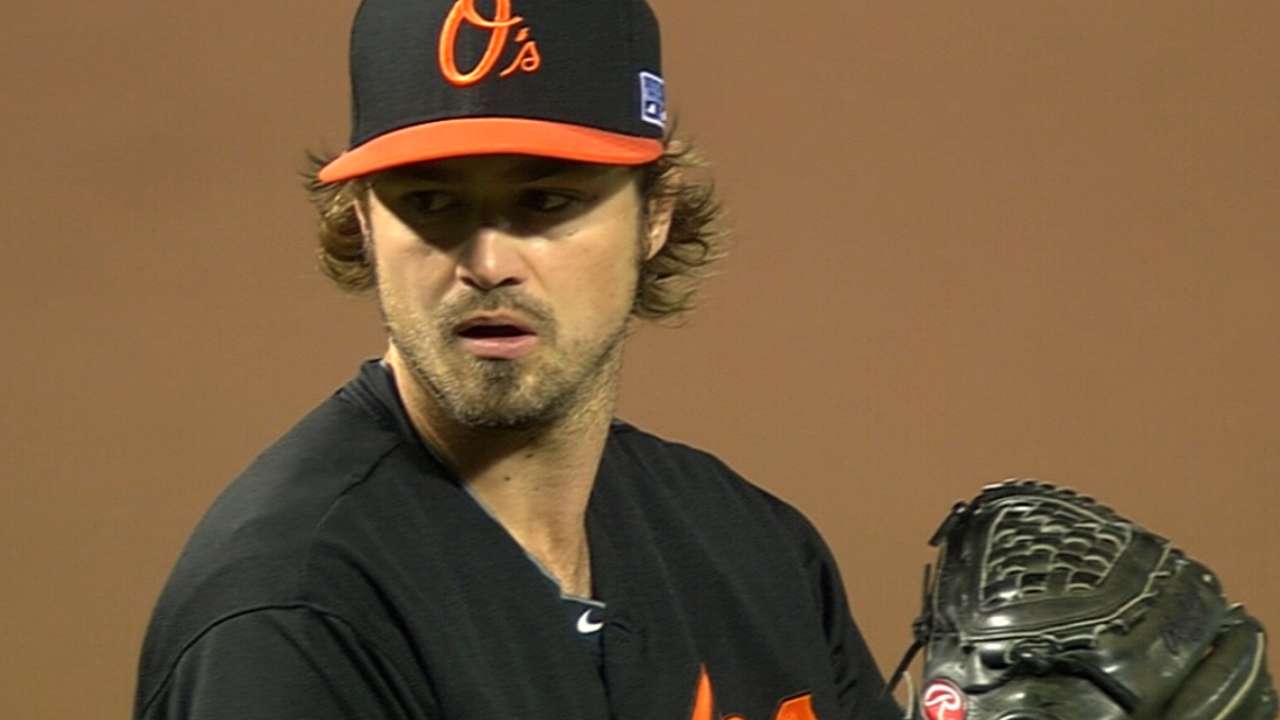 HOUSTON -- The Astros were willing to give free-agent relief pitcher Andrew Miller $40 million over four years before he signed with the Yankees, a source told MLB.com on Friday, the source also saying that the Astros and the Yankees were finalists to land Miller.
For the Astros, that would have been a significant investment and a sign they're serious about opening up the pocket book this winter. The Astros offered more money than the Yankees, who gave Miller a four-year, $36 million deal, but he chose New York "for a number of reasons," said a person familiar with the negotiations.
Officials from the Astros haven't commented on the negotiations.
In the past couple of years, the Astros have made serious pushes for other free agents, only to fall short. They offered more than $100 million last year for Japanese pitcher Masahiro Tanaka and were a finalist to land Jose Abreu before he signed with the White Sox. Meanwhile, the Astros are still in pursuit of free-agent reliever David Robertson, who closed for the Yankees last year and could be headed elsewhere now that Miller is headed to the Bronx to form a late-inning pairing with Dellin Betances. Sergio Romo also has been a target of the Astros, who are looking to improve their bullpen.
The Astros' pursuit of the left-handed Miller was described as "really aggressive" by someone familiar with the negotiations. In fact, the Astros were willing to have owner Jim Crane meet with the pitcher, but a face-to-face meeting didn't happen. Miller, in an interview with FOX Sports, said the Astros pushed hard.
"They made a heck of a pitch," he said. "I know they got thrown out there in the rumor mill. But top to bottom, they were really impressive. They've got some really smart people. They're going in the right direction. This was a decision that was not made lightly. And it was not only two teams. I was very -- not surprised -- but excited to see who was interested. I felt I pitched well enough to put myself in this position. But it was hard to even dream about it turning out the way it did."
Miller has earned a reputation as one of the league's best setup men, going 5-5 with a 2.02 ERA and one save in 73 appearances with the Red Sox and the Orioles last season.
Brian McTaggart is a reporter for MLB.com and writes an MLBlog, Tag's Lines. Follow @brianmctaggart on Twitter. This story was not subject to the approval of Major League Baseball or its clubs.