Giants likely to find third-base coach internally
Plenty of candidates among longtime player-development staff
SAN FRANCISCO -- The Giants already have their next third-base coach. They just haven't named him yet.
The club almost certainly will promote somebody from within the organization to succeed Tim Flannery, who retired from baseball late last month.
"There's interest in staying internal," assistant general manager Bobby Evans recently said.
The importance of keeping such matters in-house cannot be underestimated.
Managers and coaches who toil in places such as Richmond, Va., Augusta, Ga., or wherever a Giants Minor League affiliate is located need to know that the possibility for upward mobility exists. Such opportunities have been rare, due to the coaching staff's continuity since Bruce Bochy became manager in 2007. That stability, of course, partially accounts for the Giants' success.
Carney Lansford served a two-year stint as hitting coach (2008-09) and Roberto Kelly replaced Willie Upshaw as first-base coach in 2008. Otherwise, Bochy's staff has remained intact, consisting of bench coach Ron Wotus, pitching coach Dave Righetti, bullpen coach Mark Gardner and bullpen catcher Bill Hayes. Joe Lefebvre, Bochy's initial hitting coach, returned in 2011 to assist primary batting instructor Hensley Meulens, who joined the staff in 2010.
Thus, whoever replaces Flannery ought to consider himself fortunate. The promotion could be viewed as a reward, given the integral role of players drafted and developed by the Giants who contributed to their three World Series titles in five seasons.
It might not be essential for the new third-base coach to possess Flannery's diverse skill set. Besides coaching third, Flannery was the Giants' bunting guru, and he helped Kelly provide baserunning advice. But he must possess some sort of expertise, given Bochy's knack for delegating responsibilities. Merely flashing the hit-and-run sign won't be enough.
The Giants haven't named any candidates for the vacancy. Nor will they. Nevertheless, here's a look, in alphabetical order, at five individuals who might emerge as leading contenders for the job.
Jose Alguacil, coordinator of infield instruction: Coached third base for six years in winter ball and the Minors. Has developed rapport with numerous players while visiting the organization's affiliates and spending time with the big league club. Pablo Sandoval's significant improvement as a third baseman can be attributed to Alguacil's tutelage.
Steve Decker, coordinator of Minor League instruction and hitting: Has spent 20 years with the Giants as a manager, coach or player. That includes managerial stints at four different classifications, from Rookie level to Triple-A. The former catcher is as direct as he is genial. Players will understand where he's coming from.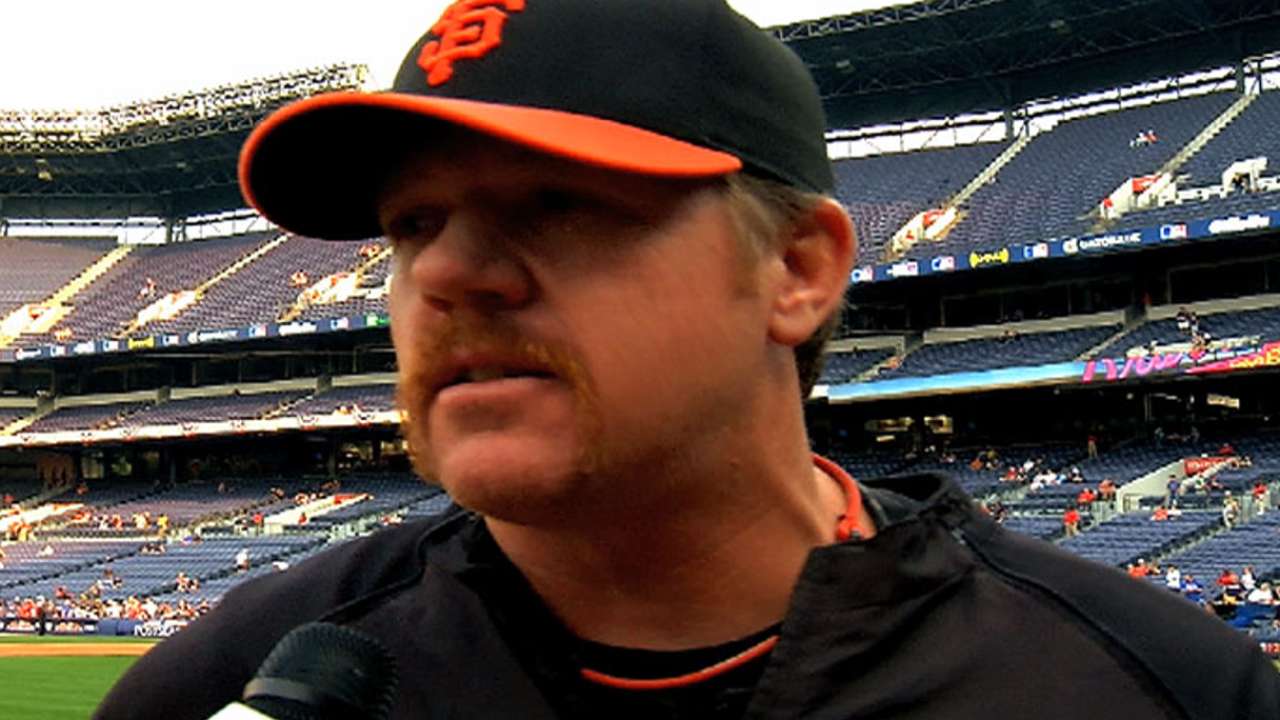 Bob Mariano, manager, Triple-A Fresno: Possesses extensive coaching experience, having worked in the Orioles, Yankees, Brewers, D-backs and Dodgers organizations. Much of his background is in hitting instruction. Has spent 10 years with the Giants and 36 years overall in professional baseball.
Lenn Sakata, manager, Class A Advanced San Jose: Managed San Jose to California League championships in 2001, '05 and '07. Also managed in the Minors and coached in the Majors in Japan. Like Flannery, he's a former infielder who played in the Majors for 11 seasons. Was particularly handy off the bench for the 1983 World Series-winning Orioles.
Andy Skeels, hitting coach, Fresno: His teams posted a 497-342 (.592) regular-season record during managerial stints with both of San Francisco's Class A affiliates and Double-A Richmond. Won league titles with Augusta in 2008 and San Jose in '09. Has managed, among others, Brandon Belt, Brandon Crawford, Joe Panik, Andrew Susac, Hector Sanchez, Gary Brown and Ehire Adrianza.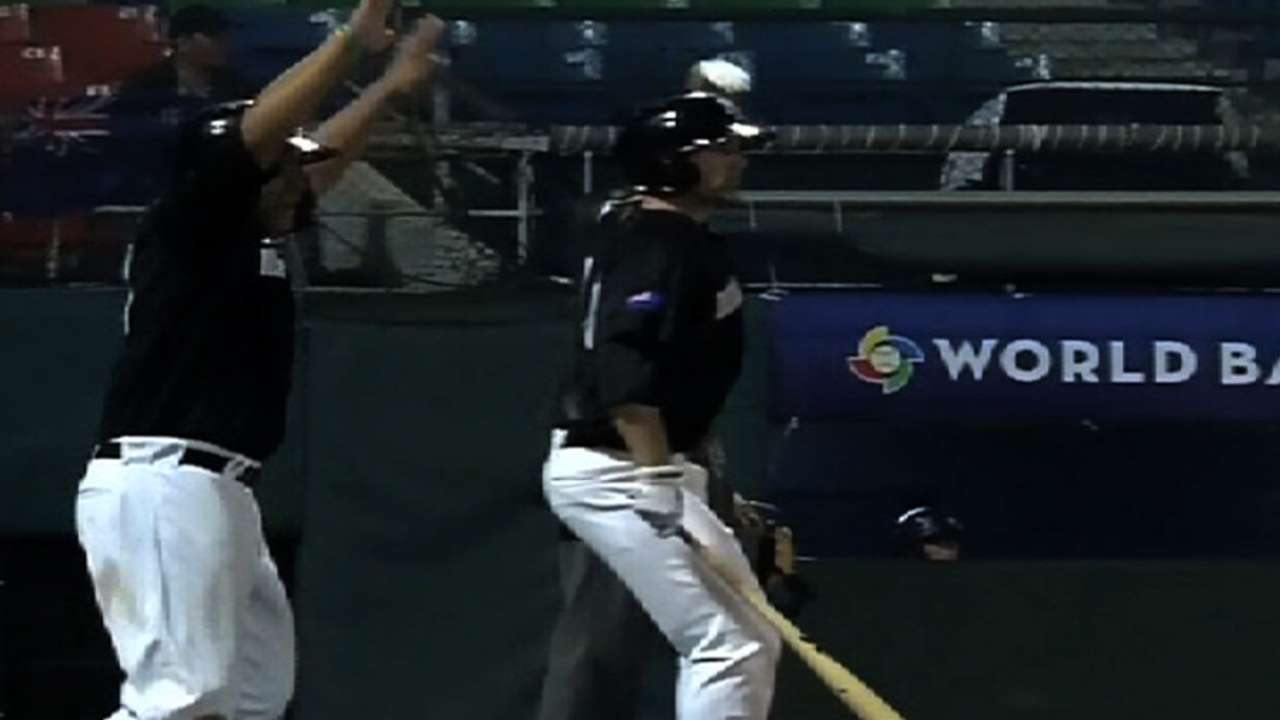 Chris Haft is a reporter for MLB.com. Read his blog, Haft-Baked Ideas, and follow him on Twitter at @sfgiantsbeat. This story was not subject to the approval of Major League Baseball or its clubs.