White Sox won't force moves at Winter Meetings
GM Hahn says club is focused on adding players that help in long term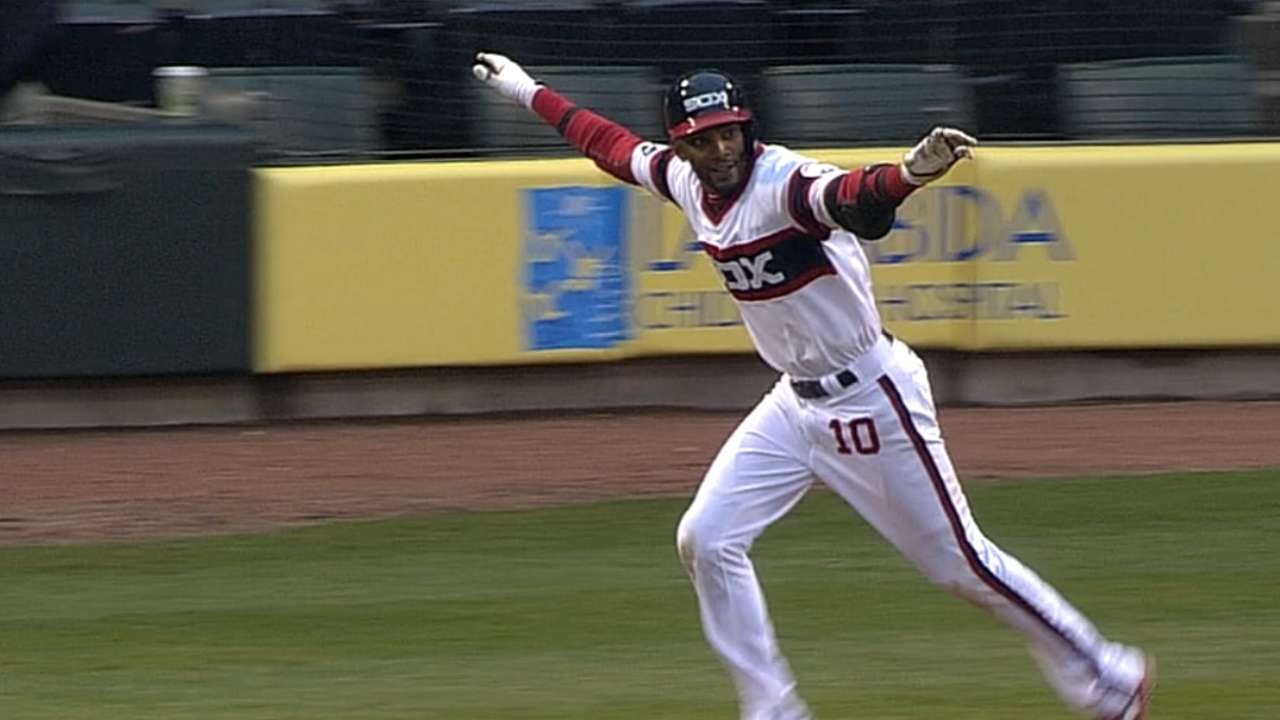 CHICAGO -- A few pieces of the current White Sox offseason puzzle can be figured out simply by listening to general manager Rick Hahn's comments during a pre-Winter Meetings conference call Friday afternoon.
For starters, those White Sox fans expecting a huge splash in San Diego in terms of personnel moves, whether it be through free agency or trade, might have to wait a little longer. Hahn stuck to a previously espoused concept that there's no bonus gained from getting things done during the four days of the Meetings.
"Oh, absolutely not," said Hahn of feeling the need for action because of the Winter Meetings. "First of all, we enter the Meetings pleased we were able to address a couple of our more important needs with the [Zach] Duke and the [Adam] LaRoche moves. But there's really no added wins to our summer total based upon acquiring a player in the second week of December.
"What's important is getting that player under control prior to Opening Day and having him for the entire season. If we are able to make multiple moves over the next week or so, that's fantastic. We certainly are going to be prepared and eager to get the right things done.
"If forever reason we leave San Diego without having converted on any targets, that's fine as well," Hahn said. "Again, there's nothing magical of getting anything done in the Winter Meetings. It's about getting the right deal done when the team is right."
The right deal, as Hahn pointed out, still ultimately focuses on long-term success. It has been the manifesto of the reshaping process begun in 2013 to not only build a winner in the present but also build a perennial postseason contender. The White Sox have team-friendly contracts already in place for standouts such as Chris Sale, Jose Quintana and Jose Abreu, not to mention other young impact talent in Avisail Garcia, Carlos Rodon, Adam Eaton and even Micah Johnson, who could become the team's next starting second baseman.
As the two-year, $25 million deal with LaRoche shows, though, the White Sox are willing to supplement the future with shorter-term help. It's all about the fit.
"Primarily, we are addressing things for the long term," Hahn said. "We are acquiring players we can add to this young core we have been able to assemble over the last year-plus and have control of for the next extended period of time. If the right situation arises on a short-term basis, whether it's someone like LaRoche or somebody who addresses another need on a shorter time horizon than our focus has been, we would make that move.
"We are certainly open to short-term fits that make us better in 2015. We have to take it on a case-by-case basis in terms of players who aren't necessarily going to be under control for the same three-, four- or five-year window we've been focused on for the last year and a half."
There's no such thing as an untouchable with the club, with White Sox chairman Jerry Reinsdorf even joking at last year's Winter Meetings that the only untouchable he was ever around worse jersey No. 23 for the Bulls. But with this sustained success firmly in mind, it would take a near-impossible deal to move any of the core mentioned above. That group most likely includes shortstop Tim Anderson, the No. 2 White Sox prospect per MLB.com, whose name has been connected to potential interest in A's pitcher Jeff Samardzija.
Alexei Ramirez stands as a slightly different scenario. The two-time Silver Slugger Award-winning shortstop and 2014 Gold Glove Award finalist provides a key component to winning now, but also could bring back help in the short term and long term via a deal. Hahn also spoke of being pleased with Tyler Flowers' development and being comfortable with him behind the plate, as well as addressing left fielder Dayan Viciedo's "world of talent" and his right-handed power that seems to be in high demand around baseball.
"It's just a matter of finding the right fit for him on this club or assessing the value that's out there for him," said Hahn of Viciedo.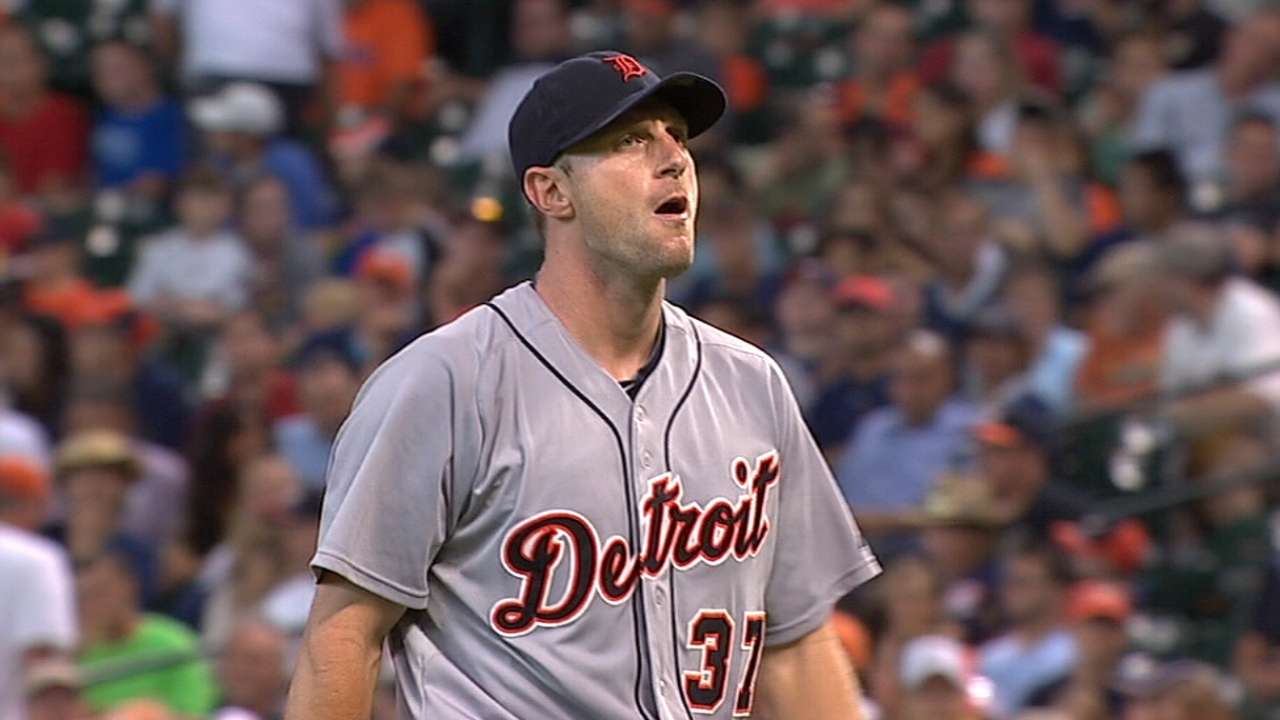 Whereas the White Sox weren't going to sign players that cost them Draft picks last year, picking No. 3 overall in each round, they seem ready to go without a second- or third-round pick in the 2015 First-Year Player Draft if they sign a free agent who was given a qualifying offer (Chicago has the No. 8 pick this year). Will that player be David Robertson, Ervin Santana or even Max Scherzer?
Answers will come to those questions soon enough, although quite possibly not as soon as this coming week. But the White Sox feel good about their current situation.
"A year ago, at this time having just added basically Avi at the Trade Deadline and Abreu a few weeks prior to the Meetings, we felt we had two potential pillars that were going to be around for a while," Hahn said. "Now as we look back, we've got Eaton. We have Quintana signed for an extended period of time since then. We've been able to draft Carlos Rodon and the development of guys like Frankie Montas and Micah Johnson.
"You've seen with our moves with LaRoche and Duke, we've moved to the next phase of adding players to help us take that next step sooner as opposed to over the extended period. We are going to continue to look for pieces to add to that [young] group, but we certainly feel better today than we did a year ago."
Scott Merkin is a reporter for MLB.com. Read his blog, Merk's Works, and follow him on Twitter @scottmerkin. This story was not subject to the approval of Major League Baseball or its clubs.