Hill: Jeter visit to Marlins Park a 'pleasant surprise'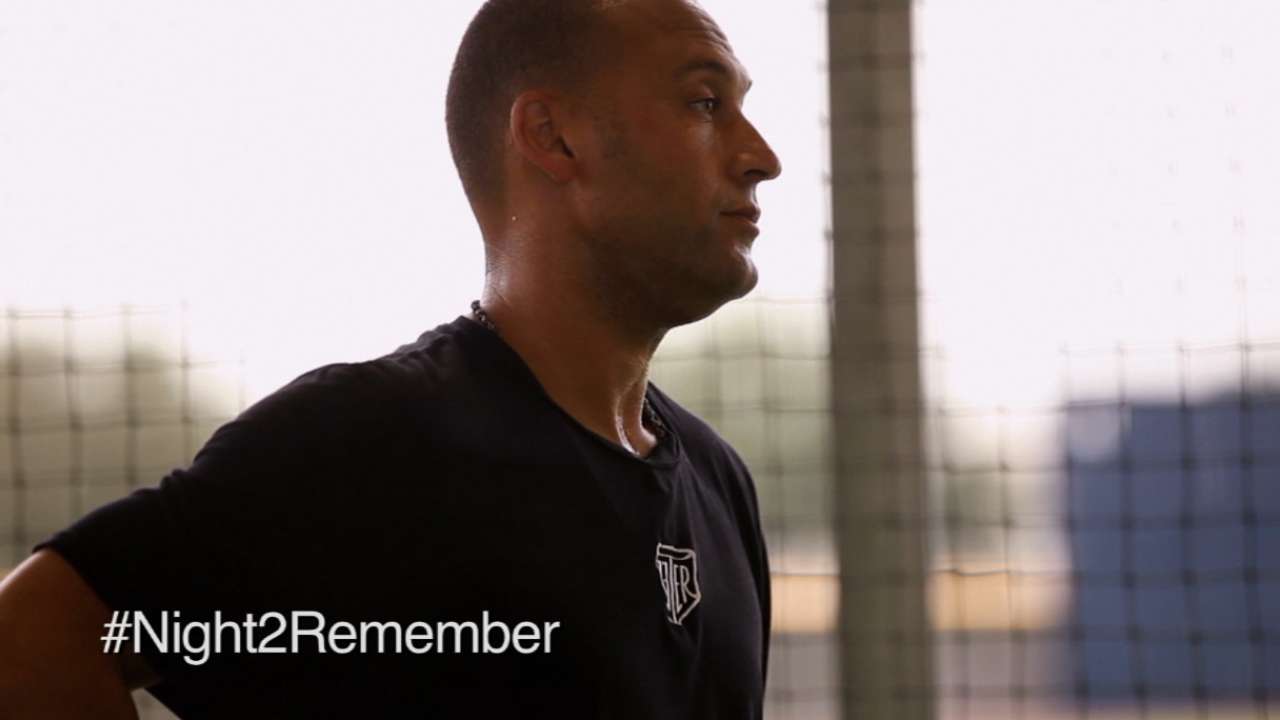 MIAMI -- Derek Jeter's tour of Marlins Park on Monday has drawn speculation that the recently retired Yankees great is positioning himself to eventually own a ballclub, perhaps the Marlins.
During a conference call on Friday in advance of the Winter Meetings, Marlins president of baseball operations Michael Hill was asked about the Jeter visit.
"That was a pleasant surprise," Hill said. "We had seen him and spent time with him in Panama over Spring Training. He enjoyed the tour of the ballpark. It was nice. We congratulated him on a great career, and asked him if he had any pinch-hits left in him."
In March, the Marlins faced the Yankees in two Spring Training games played in Panama as part of a tribute to Mariano Rivera.
Jeter owns a home in Tampa, Fla., and he was in Miami on personal business earlier in the week.
Prior to Monday's tour with team owner Jeffrey Loria, the only other time Jeter was at Marlins Park was for two exhibition games prior to the 2012 season.
Marlins Park opened that year, and leading up to the regular season, the Yankees were scheduled for a pair of games.
"But [Jeter] said all he saw was the clubhouse," Hill said.
Now retired, Jeter used Monday's visit to get a behind-the-scenes look at the Marlins' retractable-roof home.
Although Jeter has said in the past that eventually he hopes to own a ballclub, there has been no word that he intends to seek either partial or full ownership of the Marlins.
"He got a full-fledged tour of every inch of the building," Hill said.
Joe Frisaro is a reporter for MLB.com. He writes a blog, called The Fish Pond. Follow him on Twitter @JoeFrisaro. This story was not subject to the approval of Major League Baseball or its clubs.