Marlins willing to part with pitching if deal is right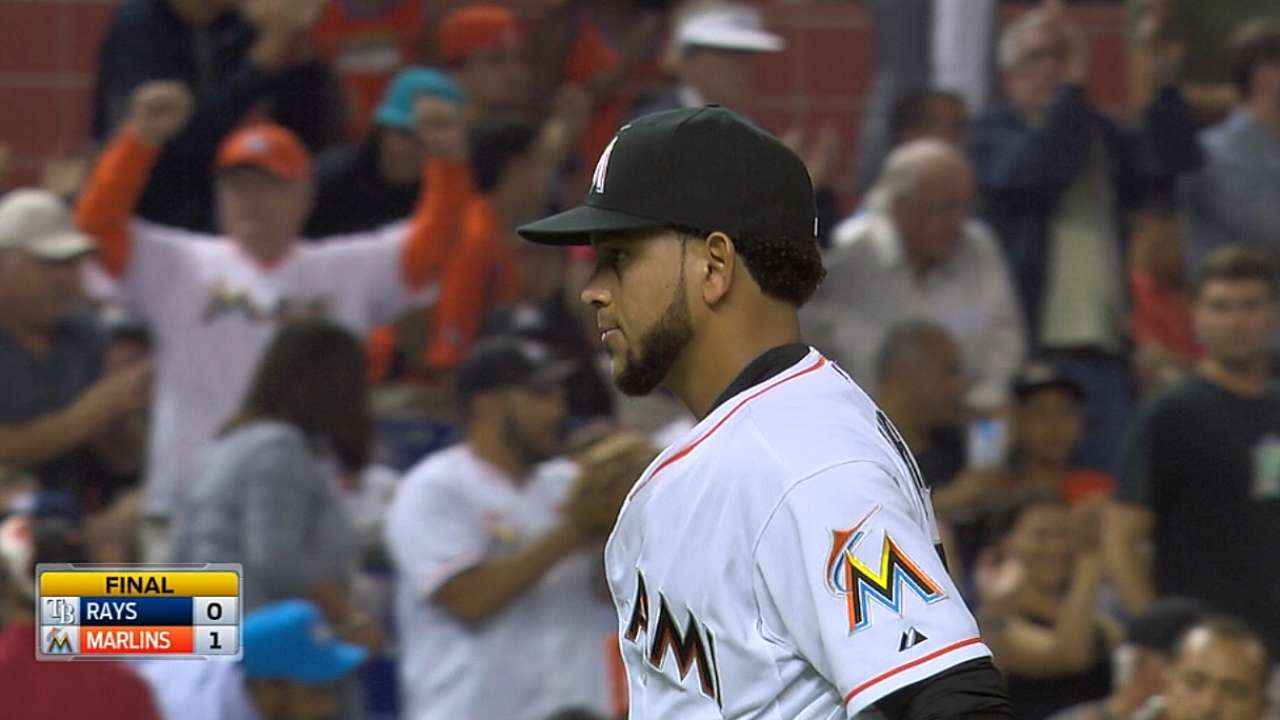 MIAMI -- The Marlins have what teams want -- talented, controllable pitching. The club is even willing to part with a piece or two, but the challenge is finding a match that makes sense.
Although numerous teams have inquired about Miami's pitching, nothing is close to being finalized as the Winter Meetings approach on Monday in San Diego.
"We've gotten a ton of calls on our pitching," president of baseball operations Michael Hill said. "I think the industry recognizes we have somewhat of a surplus. I feel you can never have enough of it. But we've said that if we have an opportunity to help upgrade our club, we will use our inventory to make deals. We've gotten a ton of hits on our pitching, but the deals just haven't been the right deals for us at this point."
The Marlins remain in the market for a starting pitcher and a power bat. Those are the highest areas of need. They're also two areas tough to address.
"I will say that there have been multiple conversations on a lot of fronts," Hill said. "I wouldn't say that we're near the finish line on anything, but it's good conversation and good dialogue on a number of things.
"But stuff happens quickly. We're able to move as fast as we need to move. I'm not sure what the timeline will be, but we are having dialogue on a number of fronts."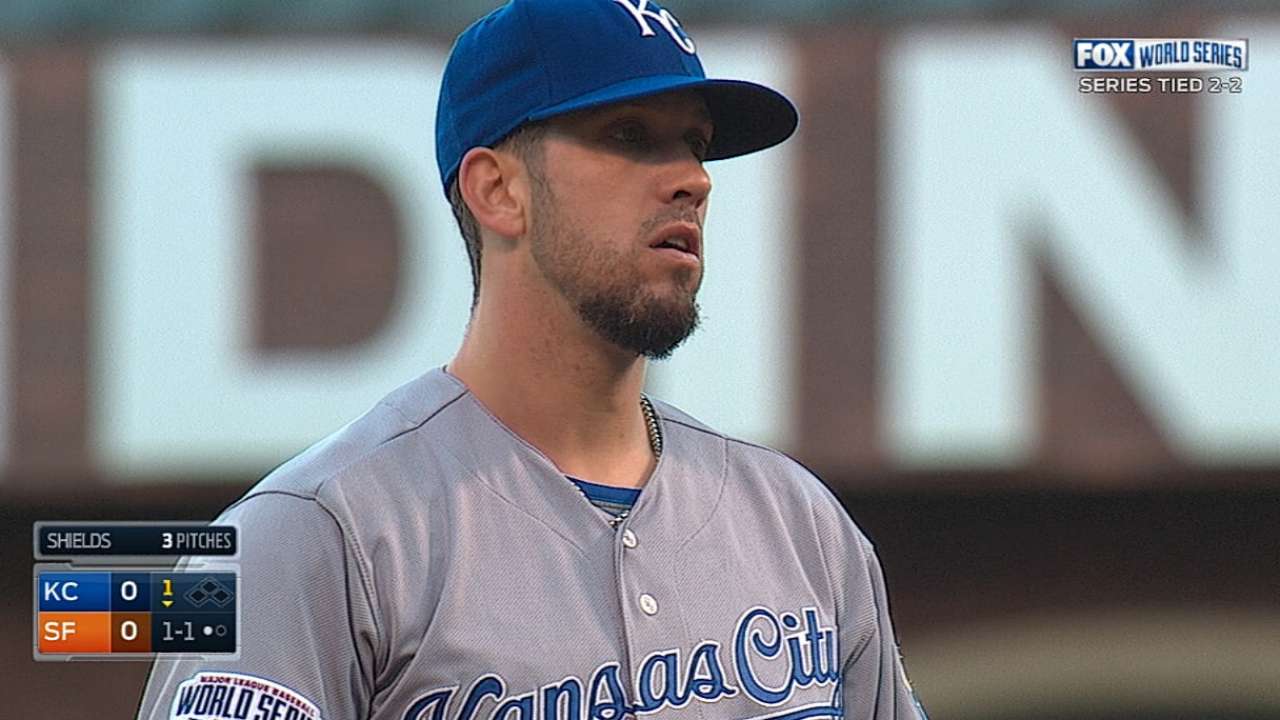 Miami has been linked to a number of players, ranging from pitchers like David Price to James Shields.
Price is a year away from free agency, and the question is whether the Tigers are willing to part with the former Cy Young Award winner.
Miami will unlikely be able to sign a player like Price to a long-term deal, so the club is reluctant to trade a top prospect like Andrew Heaney for a pitcher who will be with the club for just one season.
Shields, meanwhile, is a free agent. Miami has interest, but is not in a position to win a bidding battle, especially if the deal approaches $100 million.
"Our situation, we're never going to be a high-revenue, high-top-of-the-market, payroll-wise club," Hill said. "So we have to be mindful and protective of our inventory. But we also know that we have to win games. I think that is what we're trying to balance and make the right decision that helps us -- both in the near term and the long term."
The Marlins are monitoring the second-base market, but the club is prepared to go with players already on its roster, either Enrique Hernandez or Donovan Solano.
"It's not a very rich market," Hill said. "That's why I think we were very fortunate to acquire [Hernandez] at the [Trade] Deadline. It's not something where there are numerous options out there ready and available that we feel are significant upgrades over what we have. It's something we continue to monitor. I wouldn't say it is at the forefront of our goals."
Miami also is striving to sign four of its core players: left fielder Christian Yelich, right-hander Jose Fernandez, center fielder Marcell Ozuna and shortstop Adeiny Hechavarria. All four are pre-arbitration-eligible.
"We're exploring the process with our four guys, just to see if it's something that makes sense for both sides," Hill said."Obviously, you're talking about some very talented young players.
"To this point, there hasn't been anything consummated. It's something that has been entertained, just to see if there is something out there that can work for both sides."
Joe Frisaro is a reporter for MLB.com. He writes a blog, called The Fish Pond. Follow him on Twitter @JoeFrisaro. This story was not subject to the approval of Major League Baseball or its clubs.