Winning atmosphere kept Hochevar in Kansas City
Reliever, who missed 2014 season, signed two-year deal with Royals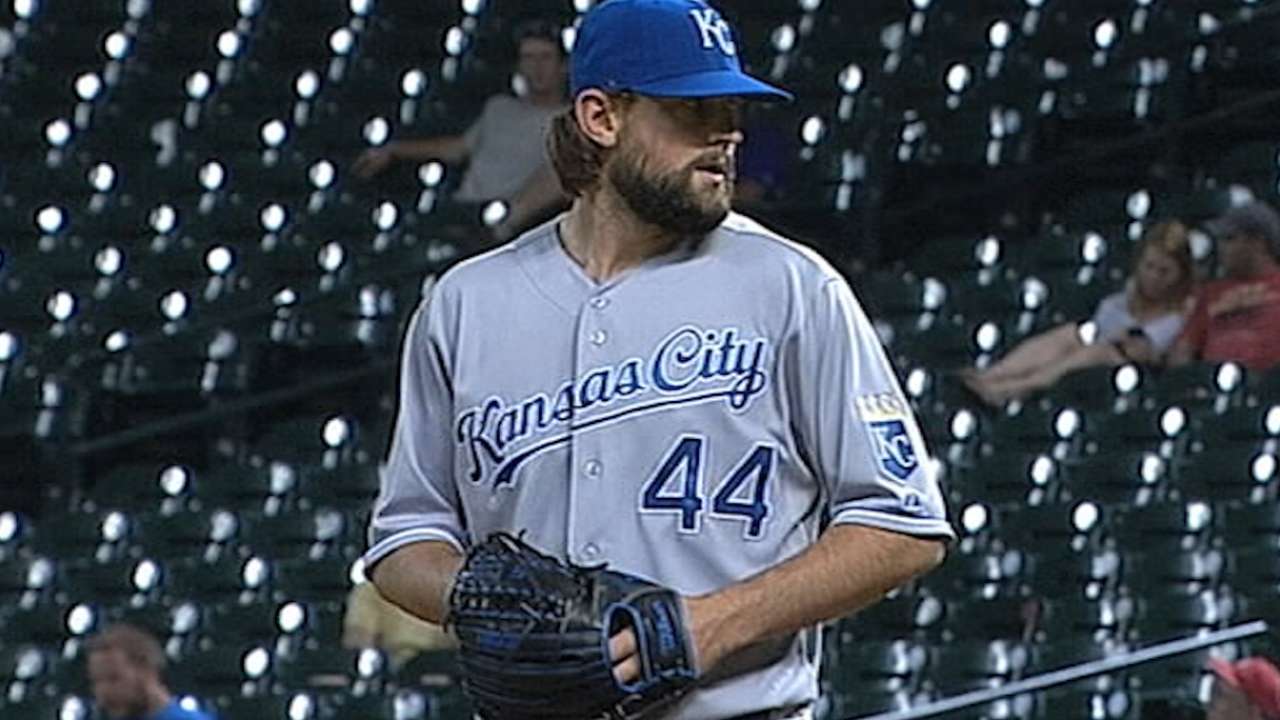 KANSAS CITY -- Royals reliever Luke Hochevar said sitting out the 2014 season while his team went to the World Series was the hardest thing he has ever done.
"Or not done," said Hochevar, who had Tommy John surgery on March 17. "To sit there when I knew it was our time to pop, to sit there and watch it ... I would rather experience what we did hurt than not experience it all. But in the same sense, watching us play for the world championship, it was hard not to say I wish I had the ball or this is my spot."
The chance to be a part of that was one reason why Hochevar re-signed with the Royals. Hochevar agreed to a two-year contract, and the deal is reportedly worth $10 million, with a mutual option of $7 million for 2017.
"That was part of it," Hochevar said Friday. "I think also a big part of that is the quality people in the organization and what they did, inside the clubhouse and outside the clubhouse. That's something you want to be a part of. We have the support of great fans and we gave them something to cheer about. It makes you want to come back and be a part of that atmosphere.
"The personalities in that clubhouse are awesome. Last year was awesome. You saw everybody playing for one goal. Ultimately, that's why you play the game -- to be a part of that."
Hochevar is working hard to be a part of that. The former University of Tennessee star is working out in Knoxville. He is playing catch from 120 feet and is hoping to be throwing off the mound by the end of December or early January.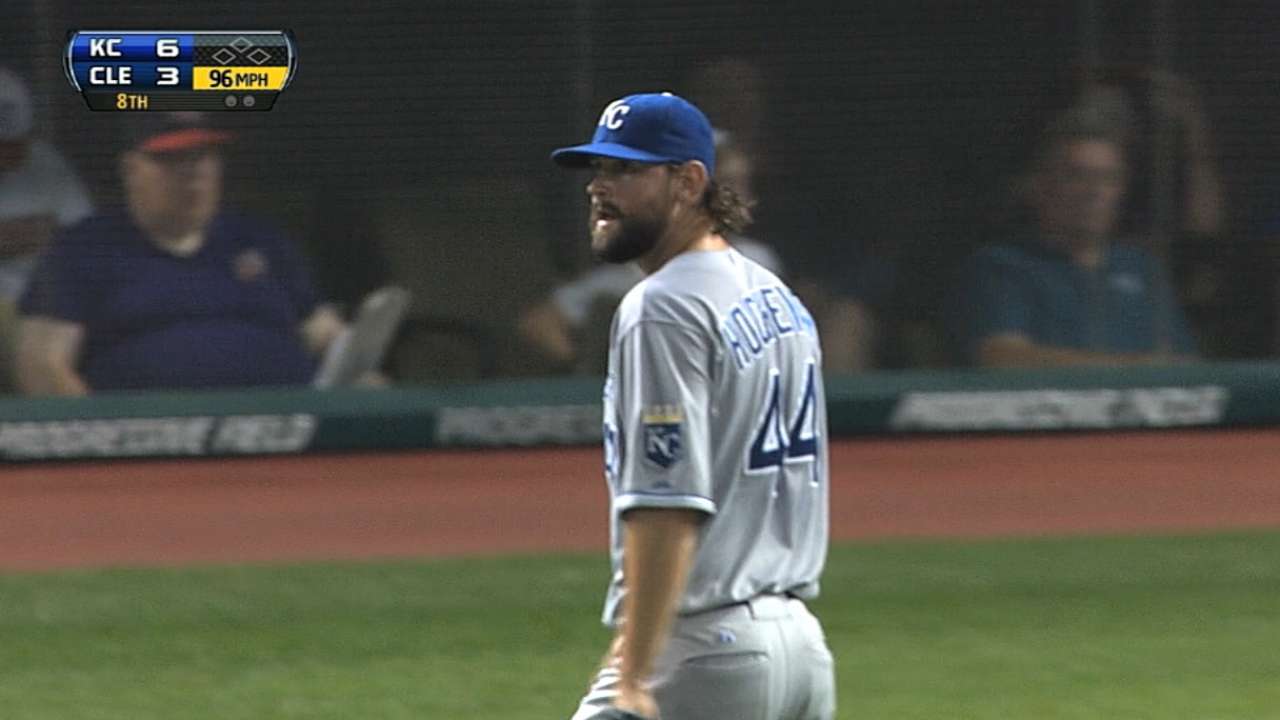 "I feel great," Hochevar said. "I have kept in close contact with the trainers in Kansas City and I keep telling them I feel better than I did before I had the surgery. That's a good sign. Hopefully it will continue to get better."
The Royals' bullpen was huge during their run to the World Series, led by closer Greg Holland and setup relievers Wade Davis and Kelvin Herrera. The Royals have also already re-signed veteran reliever Jason Frasor. Getting Hochevar back to full strength can only make it better, unless he ends up back in the rotation.
"There were other offers out there but this is the place I want to be," Hochevar said. "It's a great spot, you really can't complain about being in this city, especially during this time. I love the guys here."
Hochevar was the Royals' first-round pick (first overall) in the 2006 First-Year Player Draft. At the time he was pitching for the Fort Worth Cats in the American Association after not signing with the Dodgers, who took him with the 40th overall pick in 2005.
He made his Major League debut on Sept. 8, 2007. Hochevar spent his first five full seasons in the Majors as a starter and went 38-58 with a 5.43 ERA in 127 starts.
The Royals moved him to the bullpen in 2013 and he enjoyed an outstanding season. Hochevar appeared in 58 games and went 5-2 with a 1.92 ERA. Opponents hit .169 off him that year, fifth lowest for a reliever in the American League. His 0.82 WHIP was the second lowest.
That kind of relief work would be a huge boost to any team, even one that has as good of a bullpen as the Royals did in 2014.
T.R. Sullivan is a reporter for MLB.com. Read his blog, Postcards from Elysian Fields, and follow him on Twitter @Sullivan_Ranger. This story was not subject to the approval of Major League Baseball or its clubs.