Markakis indicates neck surgery a possibility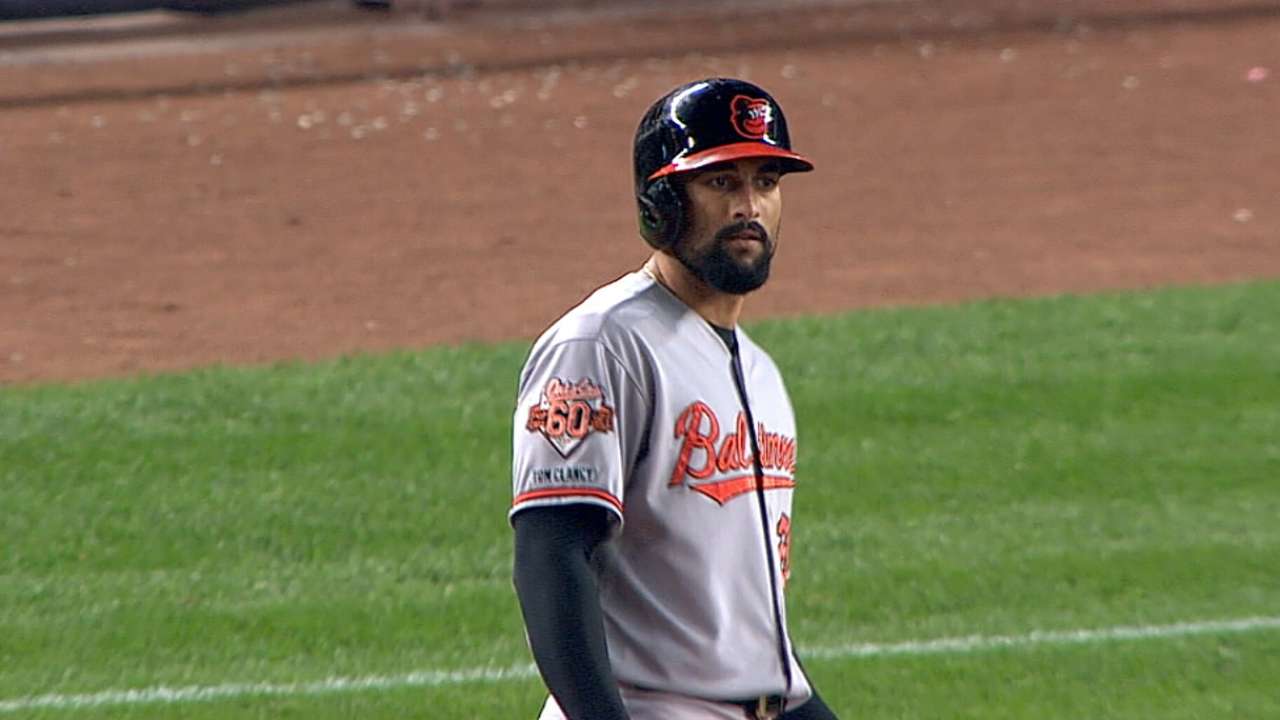 ATLANTA -- If Nick Markakis does indeed opt to undergo neck surgery, it will not come as a surprise to his newest employer. The Braves were well aware of this possibility when they signed the free-agent outfielder to a four-year, $44 million contract earlier this week.
Both parties appear to understand the potential long-term benefits of a surgical procedure. Markakis would like to avoid the sporadic discomfort he has felt while dealing with a herniated disc in his neck the past two seasons. The Braves obviously hope the procedure would allow him to re-establish himself as the kind of player he was before the neck started to become an issue in 2013.
When asked about his neck while speaking to reporters at Turner Field on Friday morning, Markakis hinted toward the possibility of undergoing the surgical procedure, which might require three months of recovery.
"Everything I hear about it, it's not going to be an issue," Markakis said. "I don't have anything now. It's just a precautionary thing. We'll get it taken care of and it shouldn't be a problem."
If Markakis opts to undergo surgery within the next couple of weeks, there would be a chance he could be ready for the start of the upcoming season, during which he will begin his role as Atlanta's new right fielder.
Markakis batted .295 with a .455 slugging percentage and .819 OPS through the first seven seasons of his career (2006-12). While being limited to just 104 games because of a fractured right thumb and a right wrist injury in 2012, he produced a .471 slugging percentage, which stands as the third-best mark of his career.
During the early portion of the 2013 season, Markakis began dealing with what he described as "sporadic stiffness" in his neck. The discomfort plagued him as he experienced the most disappointing season of his career, hitting .271 with 10 homers and a .685 OPS over 160 games.
Though Markakis' neck continued to occasionally bother him this past season, he showed some improvement, hitting .276 with 14 homers and a .386 slugging percentage, which was 30 points higher than his mark from the previous season.
Mark Bowman is a reporter for MLB.com. This story was not subject to the approval of Major League Baseball or its clubs.