Gregorius stepping into storied shortstop history in NY
Infielder poised to become Jeter's successor after three-team trade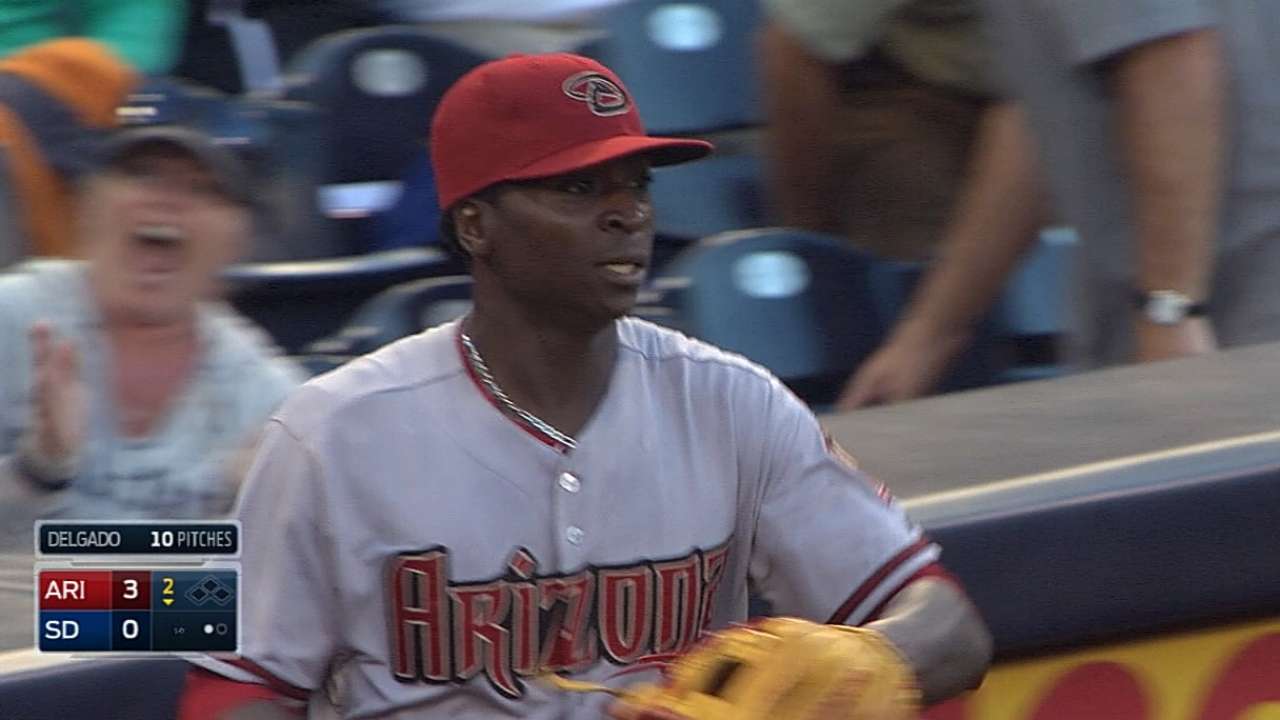 It's no secret that Didi Gregorius has some big shoes to fill in the Bronx after being acquired by the Yankees from the D-backs on Friday in a three-team trade.
As if trying to establish himself as an up-and-coming shortstop wasn't difficult enough, the 24-year-old Gregorius now finds himself trying to replace Yankees legend Derek Jeter.
With the Yankees seemingly having a new everyday shortstop for the first time in nearly two decades, now seems to be as good of a time as any to lend some historical context to Gregorius' new role.
• Gregorius obviously won't have an easy task replacing the iconic Jeter. No player besides Jeter has started even 100 games at shortstop in a single season for the Yankees since Tony Fernandez in 1995. Fernandez posted a .245/.322/.346 slash line with five home runs over 108 games that season.
• The last Yankees shortstop not named Derek Jeter to hit .300 in a season while playing at least 100 games was Hall of Famer Phil Rizzuto, all the way back in 1950. Rizzuto hit .324 en route to being named the American League Most Valuable Player and helping the Yanks win their second straight title.
• Aside from Jeter, no other Yankees shorstop has ever won a Gold Glove Award. In 2004, Jeter became the first Yankees shorstop to take home a Gold Glove, given annually since 1958. He went on to win five throughout his career.
• Jeter served as the Yankees' Opening Day shortstop in 17 of the last 19 seasons. Eduardo Nunez filled in for an injured Jeter in 2013 (he was recovering from ankle surgery), while Luis Sojo did the same in '01 (strained quad). The last Yankees shortstop besides Jeter to collect an Opening Day hit, however, was Fernandez in 1995.
• Only two Yankees shortstops, meanwhile, have ever hit an Opening Day home run. Bucky Dent accomplished the feat in 1981, while Jeter did so three times (1996, 1999, 2002).
• Finally, the last Yankees shortstop besides Jeter to start a World Series game was Larry Milbourne in 1981.
Paul Casella is a reporter for MLB.com. This story was not subject to the approval of Major League Baseball or its clubs.