MLB.com Columnist
Richard Justice
Gregorius just who Cashman sought to replace Jeter
Yanks, D-backs, Tigers all acquire young players with potential in trade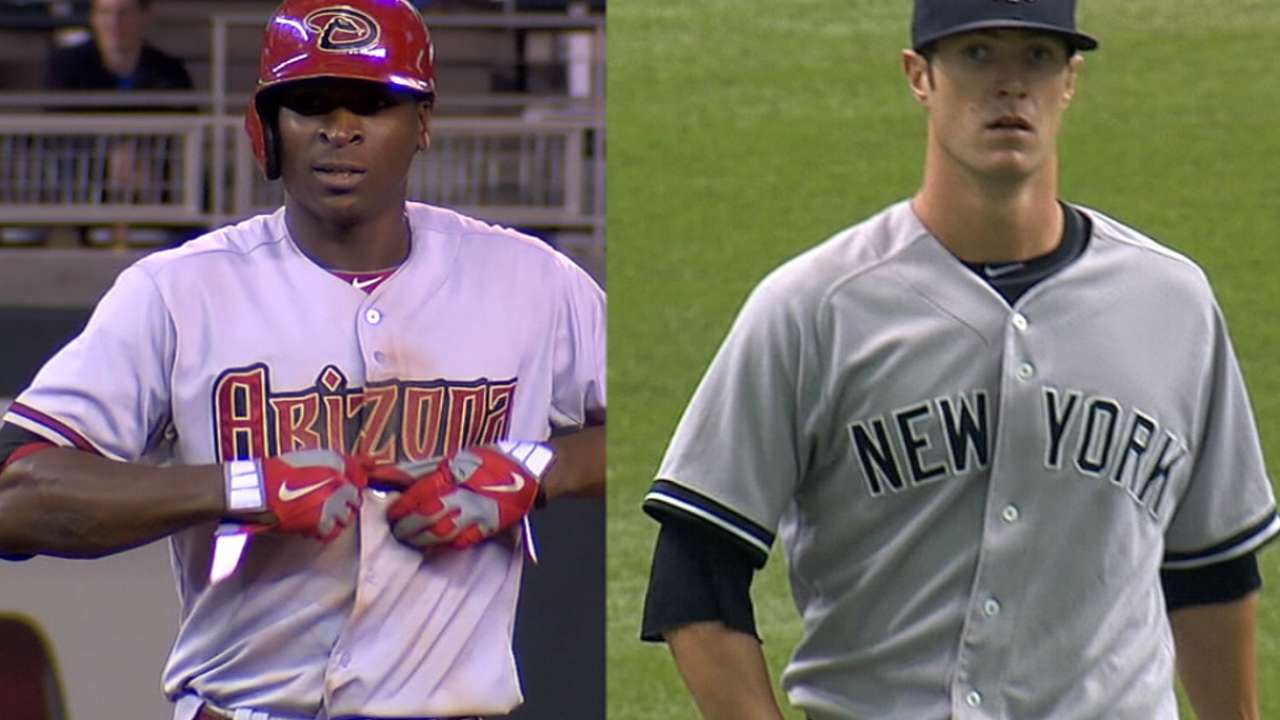 Didi Gregorius has nice range, good instincts and a big-time arm. At times, he will dazzle. Beyond that, he'll make the plays a starting Major League shortstop is supposed to make, and if you ask a dozen Major League managers what they want from that position, this is it.
That is, don't give outs away, extend innings or unnecessarily run up pitch counts. These are the things that lose games. In this most basic of ways, Yankees general manager Brian Cashman did a nice job finding the apparent guy to replace, uh, Derek Jeter.
Still seems odd typing those words. Guessing it'll be odd for the Yankees, too, not seeing him in the spring clubhouse.
And that's the point of this trade, too.
Cashman knew he wasn't going to get the next Derek Jeter. That player may not exist, and if he does, he's unlikely to be traded. Cashman explored an assortment of trades and examined the free-agent market. In the end, he found no option he liked as much as this one.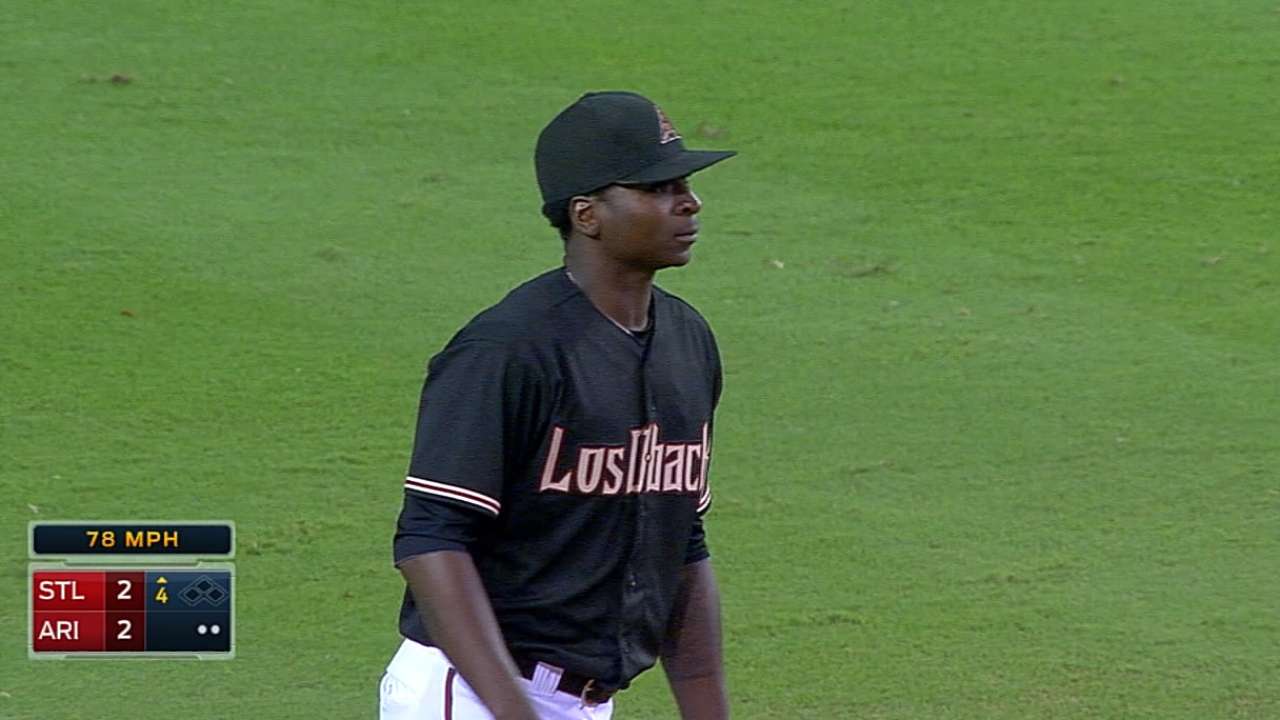 So on Friday afternoon, the Yankees, Tigers and D-backs pulled off an interesting swap, one in which three solid baseball men made a deal filled with unknowns.
Perhaps the team that knows the most about what it's getting is Detroit. In acquiring right-hander Shane Greene from the Yankees, Tigers president, CEO and general manager Dave Dombrowski is getting a guy who is 26 years old and coming off a season in which he had some nice stretches in a pennant race.
Greene throws hard, in the 92-94 mph range with a workable slider, and when the Yankees began going through pitchers last summer, he stepped up and took advantage of his opportunity (5-4 with a 3.78 ERA in 15 outings).
Greene seems likely to be slotted nicely into the fifth spot in a veteran Detroit rotation, with the chance to learn from those guys and from pitching coach Jeff Jones. Seeing how Greene has made just those 15 big league appearances (14 starts), there's plenty of unknowns about him, too.
But the track record so far is good, and with that big arm, Greene the has the potential for so much more. The Tigers will have him under control for six seasons, so this deal could be the prelude to something more.
With David Price and Rick Porcello a year from free agency, Dombrowski could attempt to trade one of them to add more youth. On the other hand, the Tigers are good enough to win the World Series without Dombrowski doing another thing.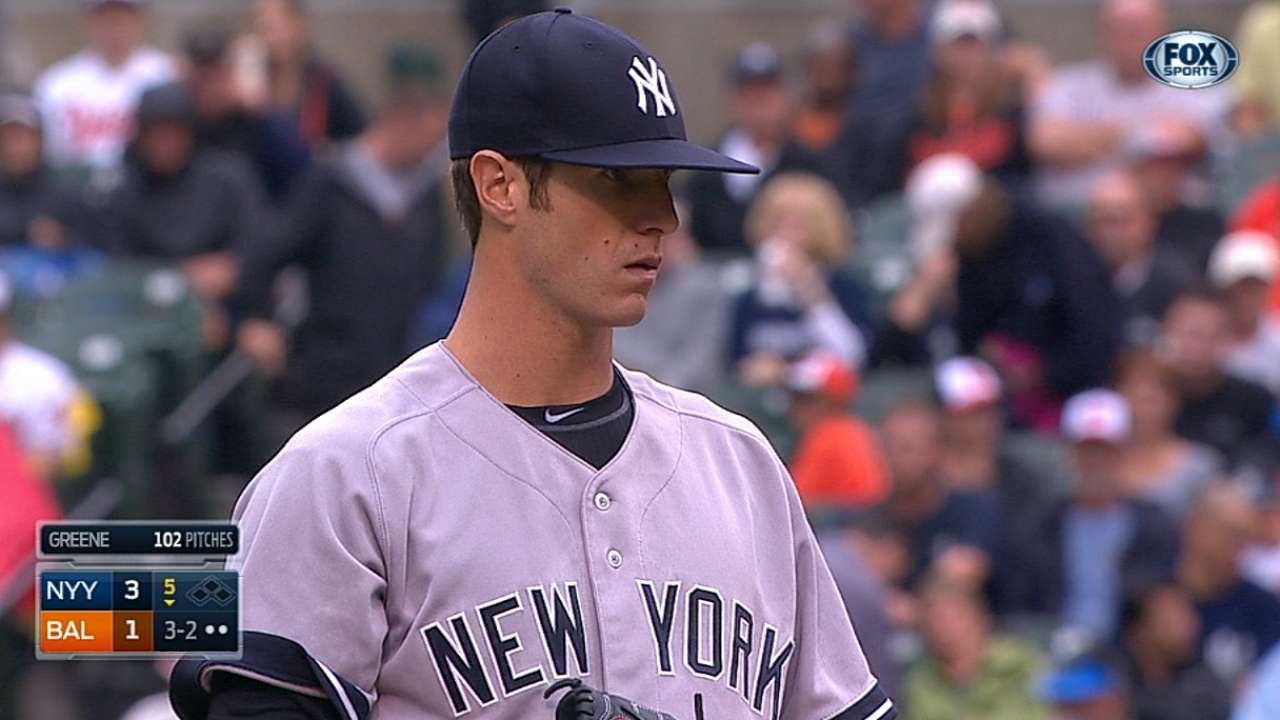 The D-backs are excited about their end of the trade as well. In acquiring 23-year-old left-hander Robbie Ray and 19-year-old shortstop Domingo Leyba, new D-backs general manager Dave Stewart continues to stockpile pitching. With the earlier acquisition of Jeremy Hellickson from the Rays, Stewart seems to be following a basic roadmap to getting the D-backs back into contention as quickly as possible.
All that said, Gregorius will be the focus of this deal, because of the player he seems likely to replace and the market he's entering. If you're wondering about the pressure he'll feel in replacing one of the all-time greats, that's legitimate.
But know this: No manager in baseball does a better job of creating a sense of normalcy around his team than New York's Joe Girardi. In addition, Cashman has made a string of acquistions -- Jacoby Ellsbury, Brian McCann, Carlos Beltran and Mark Teixeira among them -- who fit the Jeter profile in terms of makeup and professionalism.
So, yes, Gregorius will come to understand the larger significance of playing shortstop for the New York Yankees. But he'll be in a clubhouse that seems unbothered by distractions and is able to focus on what's important.
Gregorius will help himself by playing well defensively and also by hitting some. That's the unknown part of this deal. He's had only 724 plate appearances in the big leagues, which is about a season and a half.
In that time, he has been fairly productive against right-handed pitching, hitting .262 with a .332 OBP. However, against left-handed pitching, he has looked overmatched at times, hitting just .184. Likewise, he struggled against lefties at times in the Minor Leagues.
But in a lot of ways, Gregorius' career is just beginning. He'll be 25 years old on Opening Day and could have his name written in the lineup regularly, giving him the chance to figure it all out.
And there's that defense at short. Let's say the Yankees also re-sign Chase Headley to play third. Suddenly, the left side of their infield will be one of the better ones in baseball.
This trade gives fans from three teams plenty to chew on, which makes it the best kind. Seeing how young players don't come with guarantees, it's the kind of deal we'll look at again year after year.
Richard Justice is a columnist for MLB.com. Read his blog, Justice4U. This story was not subject to the approval of Major League Baseball or its clubs.