Ortiz hopeful Sox 'step up' and bring back Lester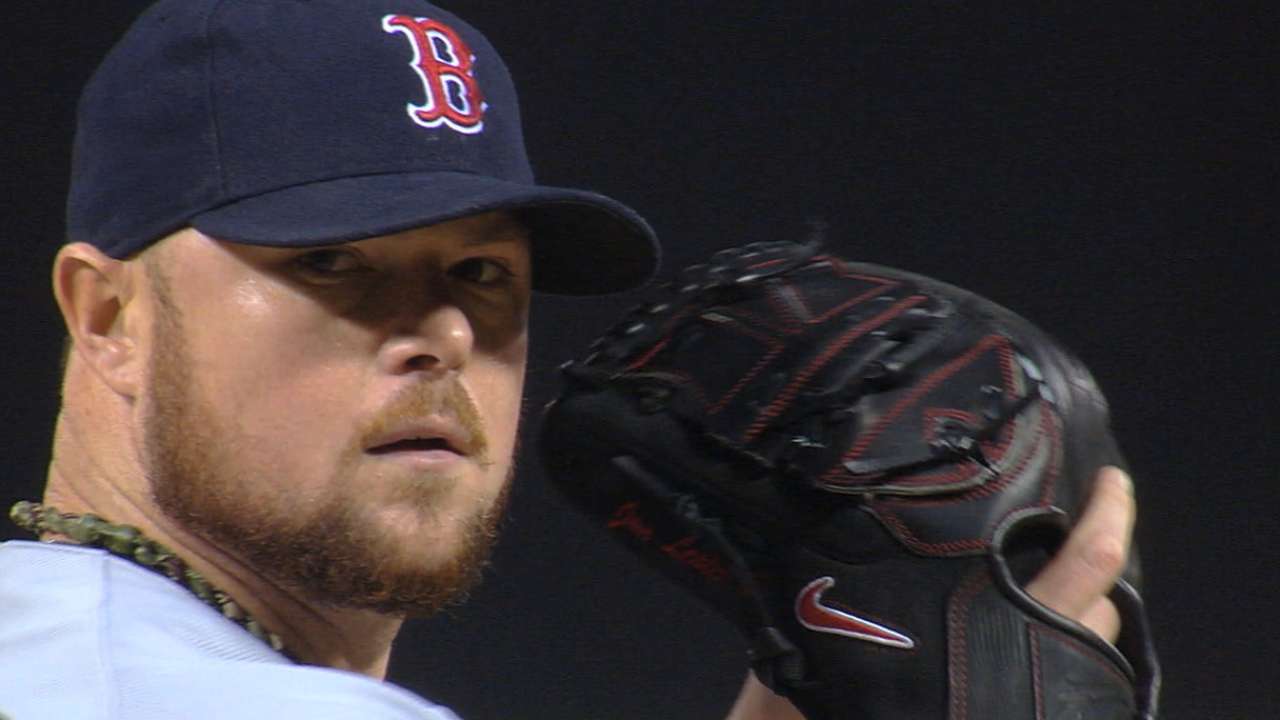 BOSTON -- Even from the shores of beautiful Punta Cana in the Dominican Republic, where David Ortiz is hosting his celebrity Golf Tournament this weekend, the slugger gets passionate about his desire to see the Red Sox sign free-agent lefty Jon Lester.
Knowing that Lester might choose his destination soon, Ortiz is watching with great interest, hoping Boston does all it can to bring him back.
"The one thing that I can tell you is we have to come in hot when it comes down to offering him a contract," Ortiz said by phone on Friday morning. "I know there's a lot of people talking to him about contracts and telling him what he wants to hear. We need to step up if we want to keep him, and give him something that makes sense."
Ortiz cringed back on July 31, when Lester was traded to the Athletics for Yoenis Cespedes. More than four months later, Ortiz hopes the calculated risk works to Boston's benefit.
"I know he was hurting when he got traded. I know that," said Ortiz. "Sometimes, those scars have something to do with you going somewhere else. Hopefully, the Red Sox step up and bring the left-hander back -- we need him. We took our chances to let him go, trading him.
"I already know when we traded him that we were going to be facing this situation. The chances that you took letting him go, trading him at the time, you knew it was going to be another situation you were going to face as an organization that you were going to have to compete against everybody."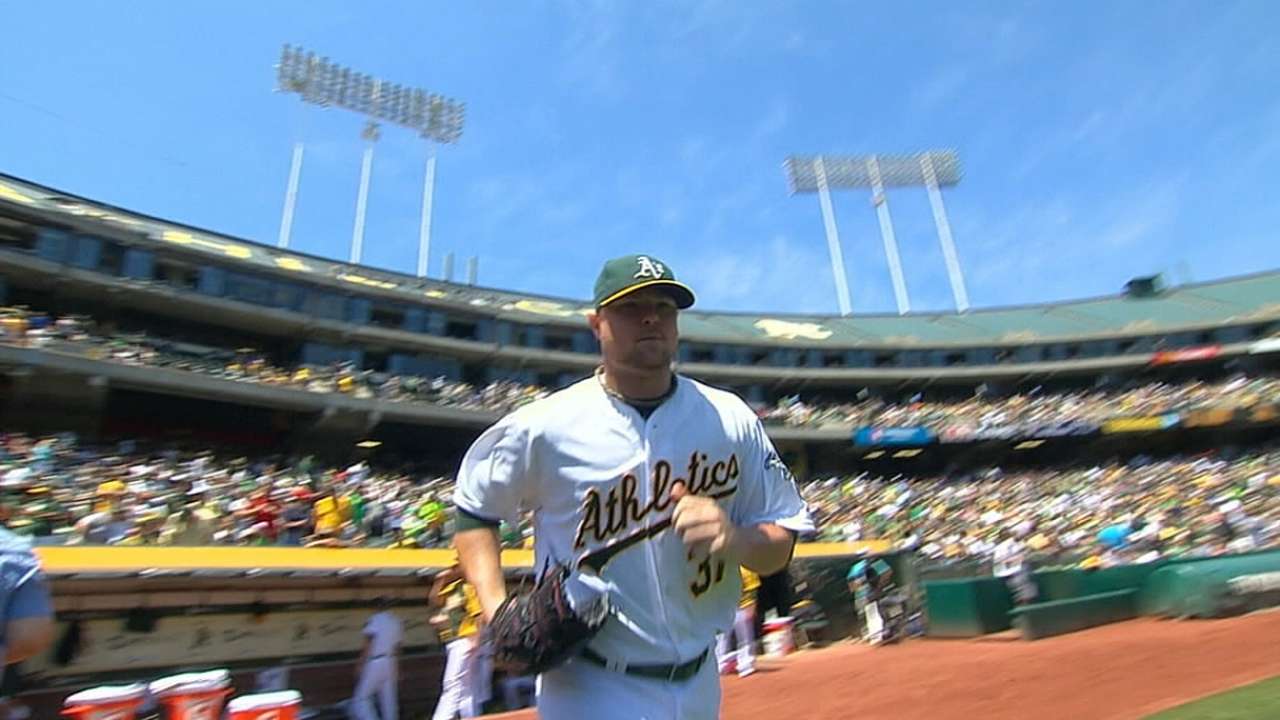 Over the years, Ortiz has seen some new acquisitions come to Boston and struggle with the intense environment. Much like Ortiz himself, Lester has long thrived amid that pressure.
"The one thing that we all know is that Lester is a Boston guy," said Ortiz. "Lester is a guy that loves performing in front of that crowd. The Red Sox need to make a real good move where he feels comfortable, where he feels like, 'OK, I might have left a couple of million on the table there, but I saw you guys trying, so that's why I'm coming back."'
If Lester does wind up choosing the Cubs, Dodgers, Giants or another team that is pursuing him, the Red Sox will do all they can to acquire another ace via free agency or trade. But in Ortiz's mind, Lester is the pitcher the Red Sox need most.
"Oh yeah, man, he knows how to deal with situations in Boston, No. 1," said Ortiz. "No. 2, he's one of the best pitchers in the game. And he's still 'Super Jon.' This guy, he works his butt off. He works extremely hard to get better every day. With all the young talent we have pitching, all those kids that did well at Triple-A last year, they need guys like Lester around so they take the next step and get to be one of him."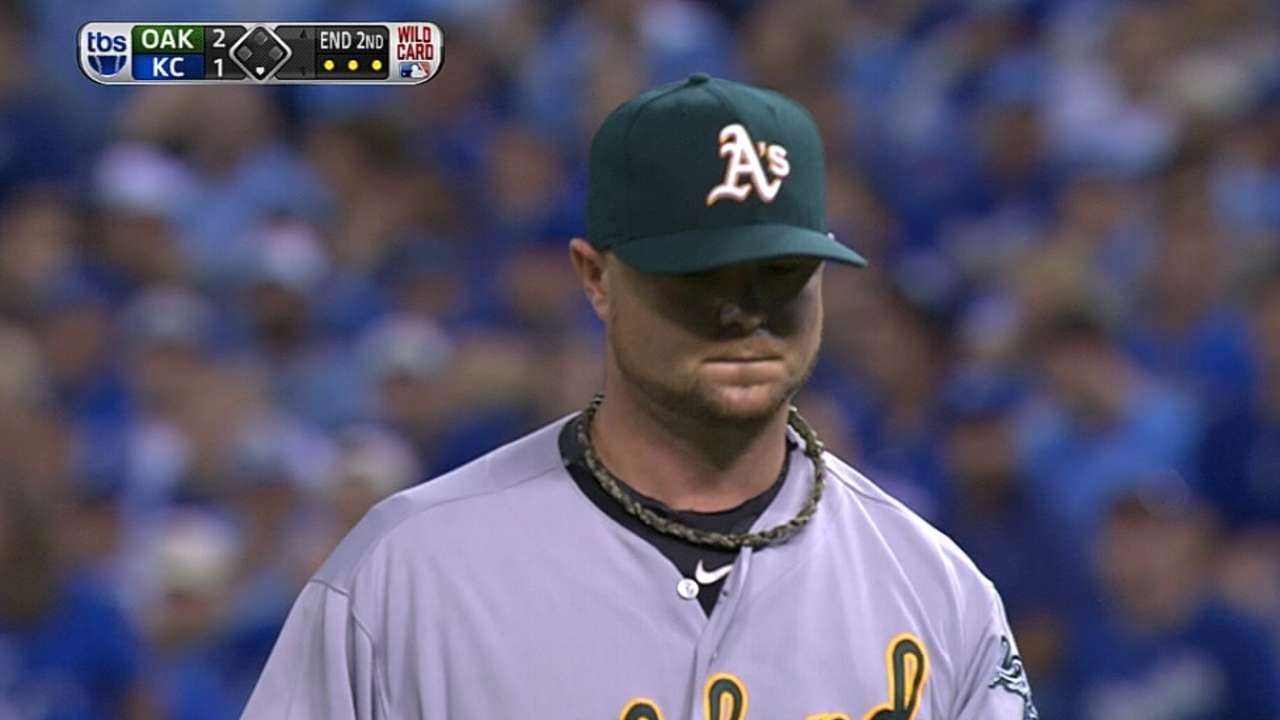 Knowing how many people are in Lester's ear these days, Ortiz has chosen not to pester his friend.
"I haven't talked to my left-hander," Ortiz said. "Hopefully everything works out well and he ends up coming back home. I know he really loves playing in Boston."
While the Red Sox continue to gain some momentum in building their pitching staff, Ortiz loves the two free-agent additions to the offense -- Pablo Sandoval and Hanley Ramirez.
"We play in a town where personalities matter a lot. Both of them have great personalities, but at the same time, they are both great athletes," Ortiz said. "I heard my boy Hanley is going to be playing in the outfield. He's a good athlete, I'm pretty sure he's going to make some pretty quick adjustments. When you play left field at Fenway, all you've got to do is play the ball off the Green Monster, wait for the bounce and stuff. I think he will cover that up.
"When it comes down to Panda, everybody knows Panda. I have a great relationship with both of them. I've been involved in their careers earlier when they were younger. That's one thing in baseball that never stops is learning. You keep on learning every day. You keep on seeing new things.
"When you see someone who has a lot of experience around you, you have to take advantage of that. That's what I did when I first got to Minnesota. I always had a lot of questions for Paul Molitor and those guys that were around. Even when I came to Boston, I had a lot of questions for [Jason] Varitek, Manny Ramirez, Pedro Martinez, Derek Lowe, all those guys. Whoever wants to get better every day should not be afraid to ask questions."
And in Ortiz's mind, there's no better way for the Red Sox to start their road back to contending for a championship than bringing a familiar lefty back home.
Ian Browne is a reporter for MLB.com. Read his blog, Brownie Points, and follow him on Twitter @IanMBrowne. This story was not subject to the approval of Major League Baseball or its clubs.