D-backs trade Didi to get power lefty Ray
Arizona also acquires infield prospect Leyba in three-team swap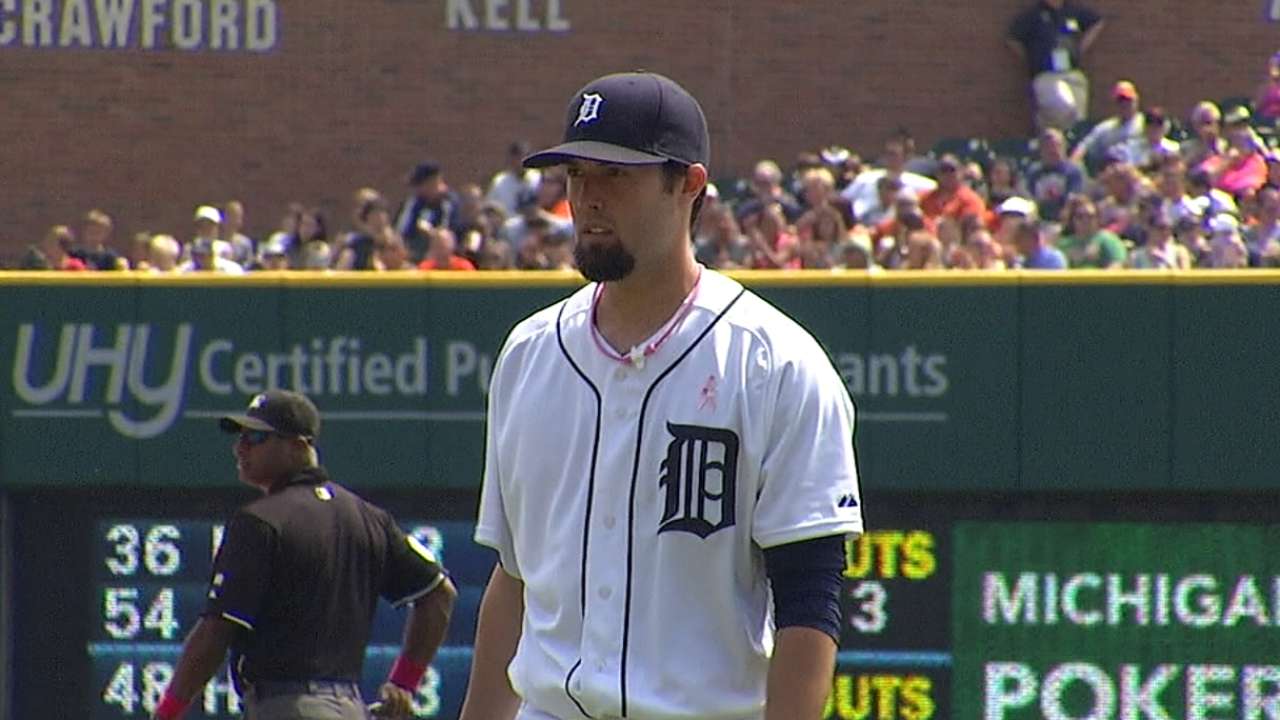 PHOENIX -- The D-backs continued their quest to build pitching depth as they acquired left-hander Robbie Ray and Minor League infielder Domingo Leyba from the Tigers for shortstop Didi Gregorius.
The Tigers in turn flipped Gregorius to the Yankees for right-hander Shane Greene.
"This is a kid, a left-handed guy, that's a power pitcher," D-backs manager Chip Hale said of Ray. "They're hard to find these days so we're excited to have him. Whether he starts in the rotation, we'll wait and see, but he's got some big league time and was highly sought after, so we're excited to have a power lefty."
Ray made his Major League debut in 2014 for Detroit, going 1-4 with an 8.16 ERA in nine games (six starts). The 23-year-old was the centerpiece of a trade that sent Doug Fister from Detroit to Washington.
"This guy projected to be a middle of the rotation to top of the rotation guy," D-backs GM Dave Stewart said. "We've looked at a lot of different guys. I've said from the start that we'd like to get young, controllable pitching. From the day I said it, he's been one of the guys on my list."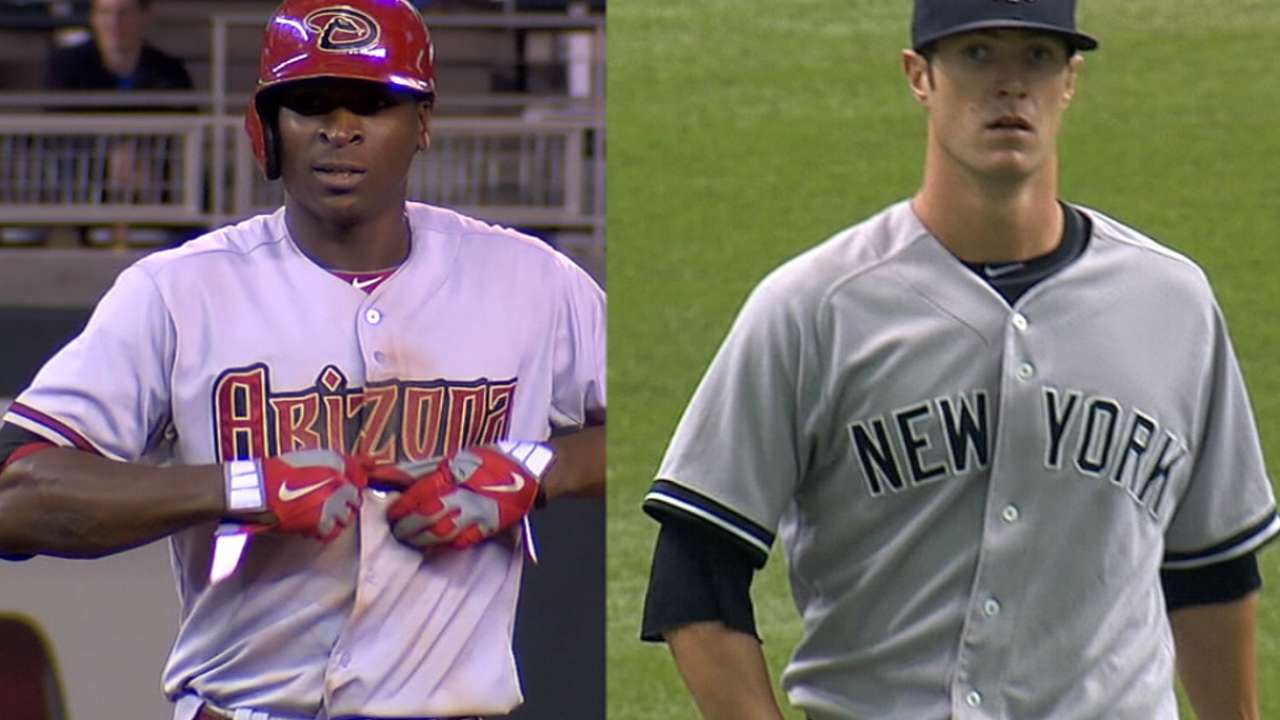 The D-backs have made adding starting pitching a priority this offseason, and last month they picked up right-hander Jeremy Hellickson in a deal with the Rays.
As it stands right now, the D-backs have Wade Miley, Hellickson and Josh Collmenter slotted into the rotation. Vidal Nuno, Chase Anderson, Trevor Cahill and Daniel Hudson all figure to also compete for spots, and there's a chance that Ray could open the 2015 season in the big league rotation.
"I spoke with a few people in the industry, and some people believe that he's capable of challenging for a spot in the rotation," Stewart said. "But we're not going to push him. He's left-handed. He's 91-96 mph. Competitive. Young. We have control of him for six years. I guess the question is what's not to like about him?"
The D-backs are also high on Leyba, who has played both short and third since being signed by the Tigers out of the Dominican Republic in 2012. Overall, he has hit .334/.400/.490 in his Minor League career.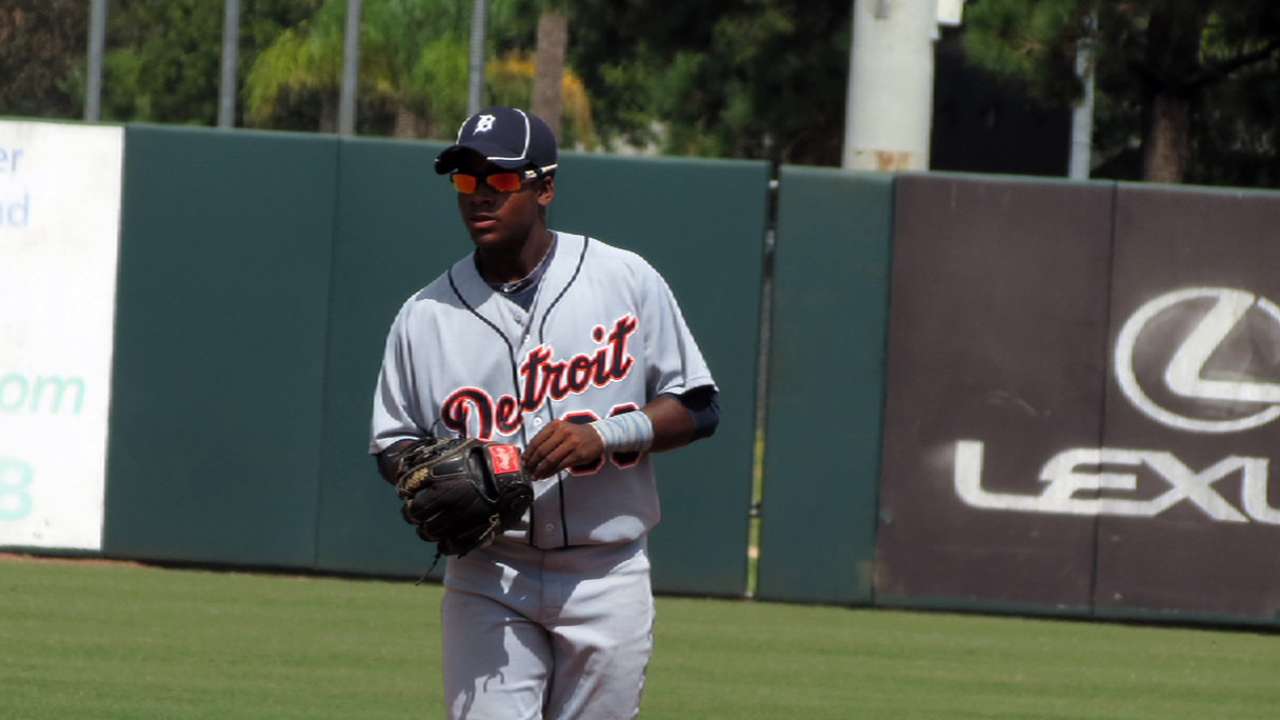 While some say he profiles best as a second baseman, the D-backs believe he could also stick at short.
"I heard some reports that he doesn't have enough arm strength to play the shortstop position -- wrong," Stewart said. "He's a very, very good shortstop. Very good first-step quickness. He's capable of playing short. He's capable of playing second. He's a good, athletic kid. He's got first-step quickness. Most people say his biggest aspect is swinging the bat, but once again, wrong. I disagree. He's an all-around good offensive, defensive player."
With baseball's Winter Meetings starting Monday in San Diego, Stewart said the team will continue to try to add pieces.
"We're always looking to improve our depth," Stewart said, referring to starting pitching. "We'd probably like to find a left-handed bat if we could. That's going to be a difficult task."
In addition, the D-backs are hopeful that next week they can finally officially announce the signing of Cuban free-agent slugger Yasmany Tomas. The two sides agreed a couple of weeks ago on a six-year $68.5 million deal that included an opt-out after four years.
D-backs officials said there are no snags, but that there are still things left to be taken care of before it becomes official.
"I mean, look, it's our largest contract ever," D-backs team president/CEO Derrick Hall said. "We want to make sure that we have the contract right. But we're close."
Hall said the team's payroll is hovering around $100 million right now, but it may end up getting reduced a bit before the end of the winter.
"We're where we're comfortable, but I don't think this is where we're going to end up," Hall said. "I think we still want to be more flexible than we are right now. In my opinion I think we're a little higher than we need to be, or should be right now. We've never put a number on it, but I'd say $90-$95 million probably makes sense."
Scouting reports:
Ray: A year after coming to the Tigers from the Nationals as the centerpiece of the Fister trade, Ray is on the move again, this time to the D-backs in a three-team deal that netted Detroit Greene from the Yankees. Signed for $799,000 as a 12th-rounder out of a Tennessee high school in 2010, Ray has more velocity than most left-handed starters. He sits in the low 90s with his fastball and hit 97 mph in the Arizona Fall League this offseason. He also has a good feel for a changeup, which dives at the plate when it's at its best, but he still has yet to develop a reliable breaking ball. Ray has a ceiling as a No. 3 starter, though he'll have to improve his mediocre slider and his command to reach it. If he can't, he could become a late-innings bullpen weapon. Ray made his Major League debut in 2014, going 1-4 with an 8.16 ERA in nine games (six starts).
Leyba: Signed for $400,000 out of the Dominican Republic in 2012, Leyba has done nothing but rake in pro ball. He has hit .334/.400/.490 in the Minors, including a .397/.431/.483 performance in the final month of the 2014 season as an 18-year-old at Class A. Leyba's bat is for real, as he's a switch-hitter with an advanced approach and the potential for double-digit homer output once he gets stronger. He has played both second base and shortstop and fits better at second because his speed and arm are average at best. But he should produce enough at the plate to become a big league regular.
-- Jim Callis
Steve Gilbert is a reporter for MLB.com. Read his blog, Inside the D-backs, and follow him on Twitter @SteveGilbertMLB. This story was not subject to the approval of Major League Baseball or its clubs.