Tigers are always ready to pounce at Winter Meetings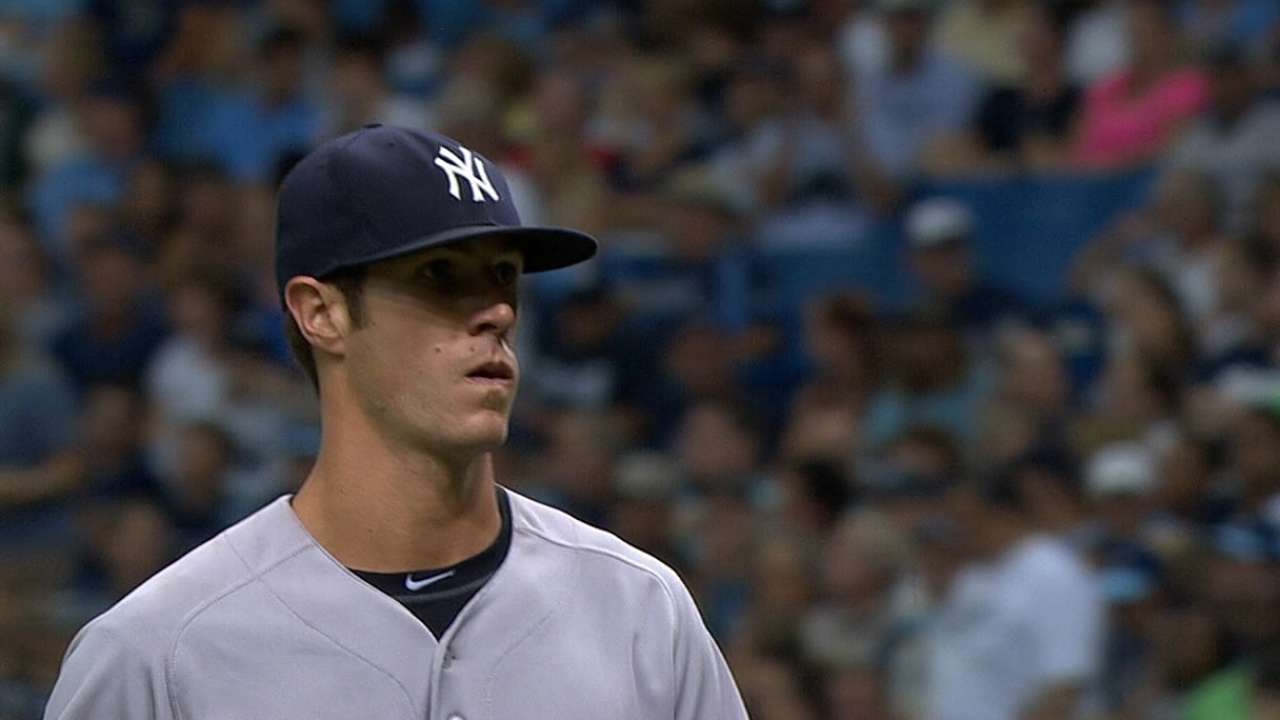 DETROIT -- The Tigers have filled their most pressing priorities this offseason by re-signing designated hitter Victor Martinez and acquiring young center fielder Anthony Gose and likely fifth starter Shane Greene. They are not done this offseason by any means. They might not have made their biggest offseason move yet.
"What I have always found at the Winter Meetings," team president/general manager Dave Dombrowski said a year ago, "is anytime you put 30 clubs together and you start talking, your scouts start talking and I'm looking at my board every single day and coming up with ideas, you try to get better."
On Friday, as Dombrowski talked about the trade for Greene and what it means for other potential offseason moves, he sounded a fairly similar tone.
"Now we'll see what gets us better," he said.
Just what that is remains to be seen.
They did that in smaller ways last year, signing outfielder Rajai Davis and reliever Joba Chamberlain. Those smaller deals ended up paying big dividends in Detroit's fourth consecutive American League Central title. They could well end up making similar moves this time around. Or if circumstances line up, they could end up swinging the kind of deal that marked Winter Meetings past.
Though the biggest suspense left is whether right-hander Max Scherzer actually ends up back in Detroit, the Tigers still have upgrades to make, from a left-handed hitter to bullpen pieces to organizational depth. They don't have a lot of prospects left to trade, thanks to their other deals over the years, nor do they have a whole lot of payroll flexibility -- especially if Scherzer stays.
Most anything significant the Tigers do will require some creativity. But two three-team deals over the past five months show Dombrowski is willing to get creative.
Here's a more detailed look at what the Tigers could look to do when this year's Winter Meetings get underway on Monday in San Diego:
Club needs
Bullpen: Perhaps you heard about the Tigers' relief struggles while getting swept by the Orioles in the AL Division Series, centered around eighth-inning collapses from Chamberlain and Joakim Soria. Chamberlain is gone, but Soria is back, expected to set up closer Joe Nathan. Detroit looks to build around that duo, but with Phil Coke likely gone and Ian Krol's long-term fortunes uncertain, identifying a lefty reliever has to be a priority. The Tigers avoided the Andrew Miller sweepstakes, but they could get involved on the next tier of lefty relievers.
"I guess we talked all along that we'll continue to look at bullpen," Dombrowski said, "but I'm not expecting we'll run out there and get somebody."
Outfield: While the acquisition of Gose addressed the Tigers' void in center field, they could use one more bat, preferably a left-handed hitter to complement Davis in left and J.D. Martinez in right. Detroit has reportedly had interest in Yoenis Cespedes, a right-handed-hitting part of Boston's outfield surplus, and could check in with other teams that have extra outfielders, such as the Rockies. Free agents and big contracts, however, appear to be out.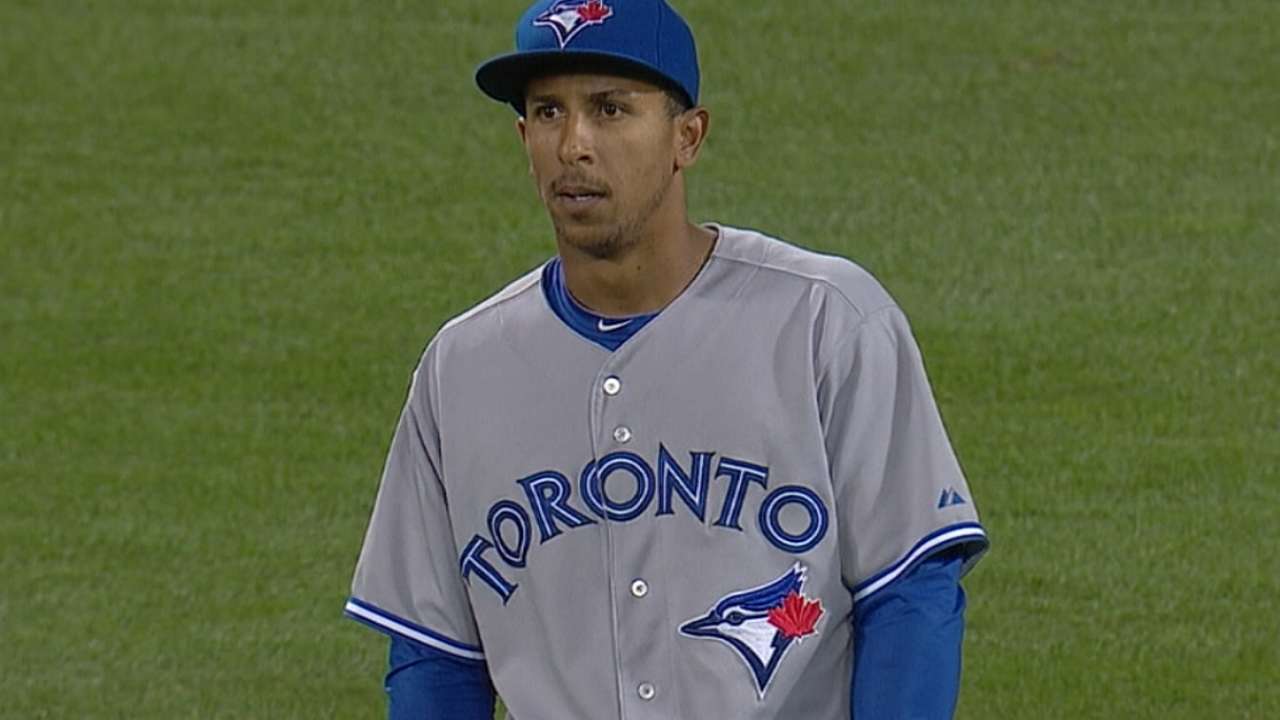 Dombrowski suggested Friday they could platoon Davis with one of their young left-handed hitters, such as Tyler Collins or Steven Moya.
"Would I anticipate trading a starter for a corner outfielder? I don't think so," Dombrowski said. "Could it happen? I guess anything could happen, but that's not what our goal is."
Long-term pitching: Filling Scherzer's spot with Greene is one thing. Filling voids if David Price and Rick Porcello leave as free agents next winter is another challenge, and one Detroit doesn't have the depth to address in-house. Trades have depleted the Tigers' pitching-prospect ranks at the upper levels at a time when they could use a young arm or two, at least for insurance. Any major trade the Tigers make would preferably include a young pitcher as part of the return.
Who can be traded if necessary
LHP David Price: The Tigers traded for Price in July with an eye toward 2015, giving them a front-line starter to help carry the load if Scherzer left in free agency. If Scherzer re-signs, the Tigers have a stacked rotation once again, but they could also have a trade piece to help bring in help elsewhere and prospects for the longer term. The Tigers can find payroll space long term for Scherzer or Price, but not both.
RHP Rick Porcello: He's in a somewhat similar spot to Price, a soon-to-be free agent who is prepared to test the market at age 26 as one of the youngest, healthiest pitchers available. The Tigers have been preparing themselves for the possibility for a while, but Porcello's relative breakout season in 2014 has changed the market on him. He drew varying opinions from teams last offseason, which is one reason why Doug Fister was traded to Washington instead, but Porcello's 15-win season and improved consistency opened some eyes over the summer.
Catchers: Just because the Tigers picked up the club option on Alex Avila's contract year in lieu of arbitration doesn't necessarily guarantee he's staying put, though it's probable. The Tigers have James McCann in waiting after a very good season at Triple-A Toledo, but could platoon him with a left-handed hitter if they truly want to swing a deal. An abundance of catching on the rumored trade market does not make this likely. Detroit also has a young, cost-controlled backup in Bryan Holaday who could be shouldered out if McCann makes the big club to back up Avila.
Top prospects
OF Steven Moya: Scouting reports vary widely on the 6-foot-7 left-handed-slugging outfielder, and even talent evaluators who like him generally see him as a boom-or-bust prospect. However, his breakout season at Double-A Erie provided the strongest signs yet that he could put things together and crash the big leagues.
"If Moya's not a premium prospect, I don't really know who is," Dombrowski said Friday. "I don't know what damage he'll end up doing this year, but this guy has got unbelievable power. He plays the outfield well. He's a hard worker."
So far, the Tigers are prepared to take their chances on him, keeping right field open long term for him to try to fill.
LHP Kevin Ziomek: The former Vanderbilt starter isn't a dominant pitcher in stuff, but he gets results. In a Tigers system that needs to replenish its upper-level pitching depth, the 22-year-old has a chance to move quickly following a very good 2014 season at Class A West Michigan.
Rule 5 Draft
The Tigers' 40-man roster is full, thereby disqualifying them from making a selection in the Rule 5 Draft. They could lose a prospect, depending on what other clubs see in hard-throwing 6-foot-8 right-hander Edgar De La Rosa, who is not protected. The Class A Advanced Lakeland starter has pitched only one game in winter ball for Estrellas in the Dominican League, despite not being injured, but teams know his potential. Joel Hanrahan could also get a look from a couple of teams after signing a Minor League contract with Detroit last month, but any team that selects him would be on the hook for the Major League roster bonuses in his contract, including the $1 million bonus up front for getting on the 40-man roster, essentially making the contract toxic material for Rule 5 purposes.
Big contracts they might unload
The Tigers are much less likely to unload a big contract than they were last offseason, when they traded Prince Fielder to Texas for Ian Kinsler. Neither Justin Verlander nor Miguel Cabrera is going anywhere, and Anibal Sanchez's $16.8 million salary in each of the next three seasons looks reasonable by current standards. Kinsler has $41 million due to him over the next three years, but even if teams would take on that salary, the trade of second-base prospect Devon Travis to Toronto gives the Tigers plenty of reason to keep Kinsler for now.
The salaries the Tigers could shed are due in arbitration. Price and Porcello are both in line for major raises in their final years of arbitration, with Price potentially threatening record territory. If Detroit re-signs Scherzer, the team could conceivably have a $100 million payroll for its five-man rotation alone unless somebody gets dealt.
Payroll summary
Detroit had a payroll around $169 million in 2014. If the Tigers make no more significant signings, keep all their arbitration-eligible players and fill their remaining spots with younger, minimum-salary guys, they'll end up around the same range. More likely, additional moves are coming, and the '15 payroll will end up a little higher.
That's nothing new. The Tigers have carried a big-market payroll for years under the support of owner Mike Ilitch, who desperately wants to add a World Series to his Stanley Cup titles from hockey. The one real limit might be luxury tax territory, around $189 million for 2015. Detroit has crossed into luxury tax territory only once, in 2008, just after trading for Cabrera, Dontrelle Willis, Edgar Renteria and Jacque Jones.
Jason Beck is a reporter for MLB.com. Read Beck's Blog and follow him on Twitter @beckjason. This story was not subject to the approval of Major League Baseball or its clubs.