Trade interest swirling around Porcello, Price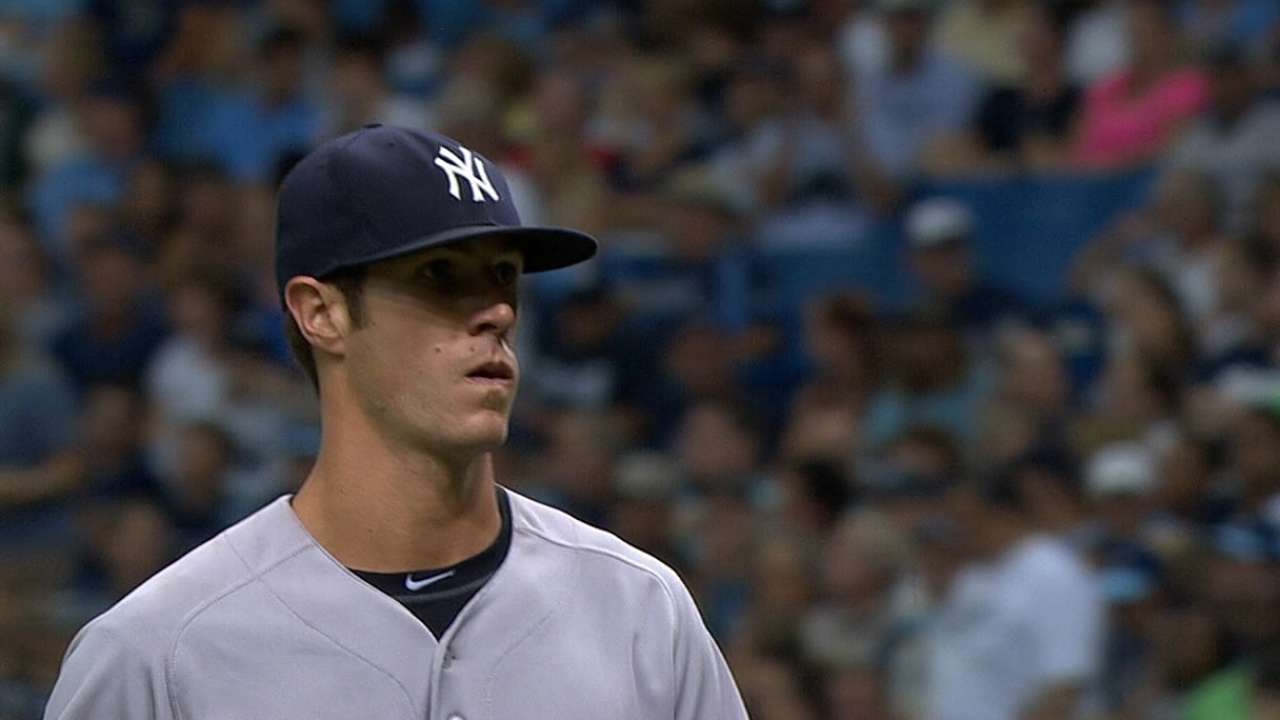 DETROIT -- Rarely do the Tigers head into the Winter Meetings without an underlying rumor to track. In that sense the Yoenis Cespedes sweepstakes arrived right on time. The Max Scherzer makeup rumor, by contrast, has been lingering for a while.
Fittingly, one could lead to the other. But as president/general manager Dave Dombrowski talked about Friday's trade for former Yankees starter Shane Greene, he tried to put forth the notion that Detroit's rotation could be set, with Greene filling Scherzer's old spot.
"We had four starters, and we felt comfortable going with a young guy as the fifth," Dombrowski said during a Friday afternoon conference call. "Now that young guy in the fifth becomes Shane Greene. Now, we feel we're set at this point. ...
"Could we make a move? We could listen to anything that's happening. But we like having five good starters."
On Thursday, one day after ESPN suggested that the Tigers and Red Sox could have the makings for a trade involving Cespedes and Rick Porcello, FOXSports.com reported that the Tigers have received heavy interest from clubs in Porcello and David Price.
A Porcello-Cespedes trade would give the Tigers an offensive boost in right field with a player they've admired for a while. It's the cost, and how to fill the rotation void such a deal would create, that is the issue.
The Red Sox have had contact with the Tigers about starting pitching, but the enticement was expected to be Price, who, like Porcello, is a year away from free agency. However, Price's loftier status -- both for what he has done and for what he could command on the free-agent market next winter -- creates a trickier scenario. The Tigers are unlikely to trade him unless they can re-sign Scherzer, thus solidifying the front of their rotation for the foreseeable future.
Scherzer's status was almost as much of a topic as Greene on Friday. Yet adding Greene does not close the door on retaining Scherzer.
Dombrowski didn't close the door on Friday. He did recap the saga, repeating that their best chance at re-signing him was back in Spring Training. Detroit made a six-year offer worth a reported $144 million at that point to Scherzer through his agent, Scott Boras. Scherzer did not sign, preferring to play the season and hit the open market, but he didn't rule out re-signing.
Dombrowski declined to answer whether that offer remains on the table. However, he indicated there are no negotiations.
"We're not waiting for any type of scenarios," Dombrowski said. "We haven't had any ongoing conversations."
Considering how many Boras clients have waited until after the holidays to sign, the lack of activity rules out nothing. For the purposes of trading another starter, however, it could be a major complication. While the club could wait out Scherzer, others looking for starting pitching might not wait out the Tigers.
Dombrowski, for his part, downplayed the possibility of a Cespedes trade, without getting into specifics.
"Would I anticipate trading a starter for a corner outfielder? I don't think so," Dombrowski said. "Could it happen? I guess anything could happen, but that's not what our goal is."
Porcello doesn't have the track record or accolades of Price or Scherzer, though such metrics as Fielding Independent Pitching have reflected a much better pitcher than the traditional numbers have suggested. He set career bests with 15 wins, 204 2/3 innings, a 3.43 ERA and a 1.8 walks per nine innings this past season, while leading the Majors with three shutouts, the first of his professional career.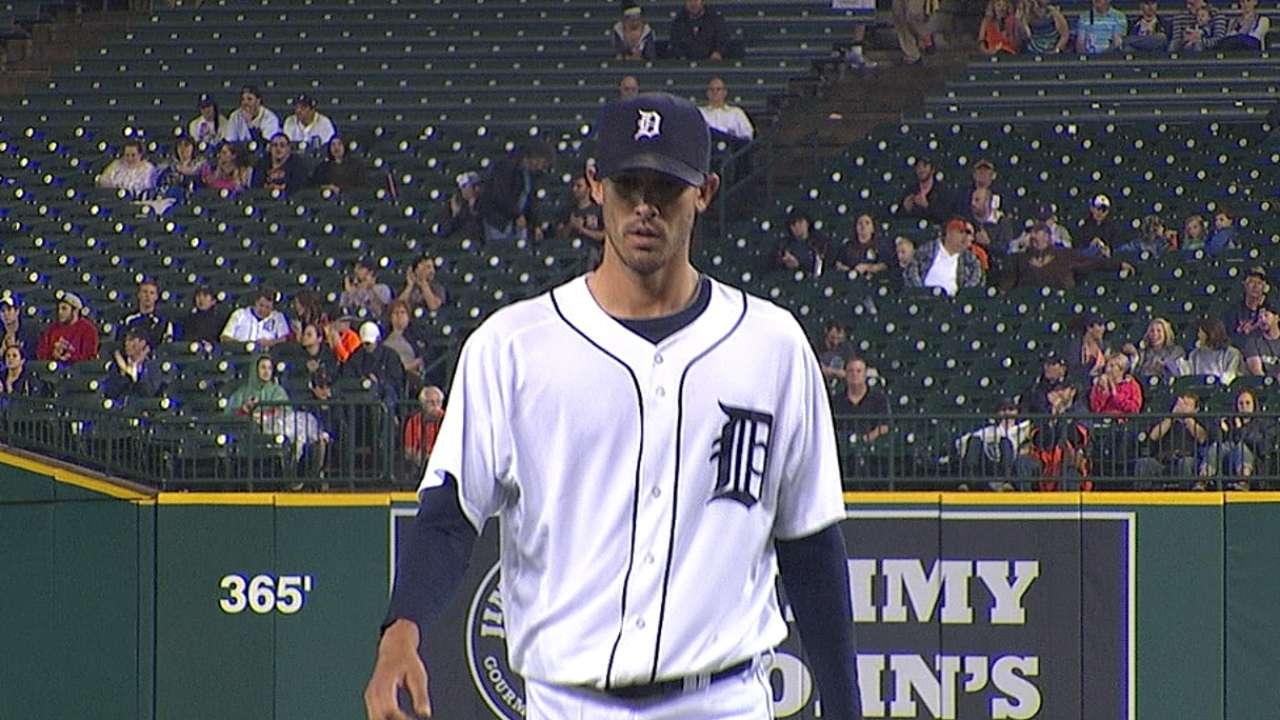 What Porcello, who turns 26 on Dec. 27, has in his favor is age, giving him the opportunity to hit the open market next winter before his 27th birthday. He not only made his Major League debut in 2009 at age 20, but he spent that full season in the Tigers' rotation. Porcello would have qualified for free agency this winter if not for a four-start stint at Triple-A Toledo in 2010.
Porcello is an East Coaster, born and raised in New Jersey. He has New England ties from the summers he spent in Vermont, where his family has a cabin.
Porcello made headlines at Fenway Park as a rookie in 2009, when a pitch to the back of Kevin Youkilis drew a charge to the mound from Youkilis and cleared the benches. To the surprise of many, Porcello sidestepped Youkilis' charge and threw him to the ground near the pitching mound.
On the flip side, the Tigers have long valued Cespedes, who might well have ended up in a Detroit uniform a few years ago if not for a last-minute shift. The Tigers were highly interested in signing him during the 2011-12 offseason after he defected from Cuba, but a delay in his paperwork and Victor Martinez's knee injury changed the club's needs and shifted the focus to Prince Fielder. Detroit couldn't afford both, and Cespedes eventually signed a four-year, $36 million deal a couple of weeks after the Tigers signed Fielder.
Three seasons in, Cespedes has established himself as an aggressive right-handed power hitter and a plus defender in the corner outfield. His aggressive approach has its price in a low-walk, high-strikeout ratio, and a .744 OPS over the last two seasons that's 39 points lower than Torii Hunter's rate. At a time when impact offense is hard to find, however, it's a vulnerability teams are willing to accept.
Like Porcello, the 29-year-old Cespedes is a year away from free agency and expected to test the open market. To that point he signed a shorter-than-expected deal a few years ago so that he could hit the market as a 30-year-old rather than his early 30s.
Trading Porcello and Cespedes would essentially be a swap of one contract year for another, two teams dealing from areas of strength and addressing areas of need. Even with Greene on board, however, it would still leave the Tigers in need of another starter, either Scherzer or someone else.
The Red Sox are deep in pitching prospects, including a few who could compete for a rotation spot next spring. Left-hander Henry Owens topped MLB.com's season-ending list of top Boston prospects after going 17-5 with a 2.94 ERA between Double-A Portland and Triple-A Pawtucket.
Towering righty Anthony Ranaudo, who went 14-4 with a 2.61 ERA at Pawtucket, ranked fourth. Two other young right-handers, Allen Webster and Rubby De La Rosa, split their seasons between Pawtucket and Boston.
Jason Beck is a reporter for MLB.com. Read Beck's Blog and follow him on Twitter @beckjason. This story was not subject to the approval of Major League Baseball or its clubs.