Indians seek ways to fine-tune at Meetings
Impact bat, rotation depth part of club's wish list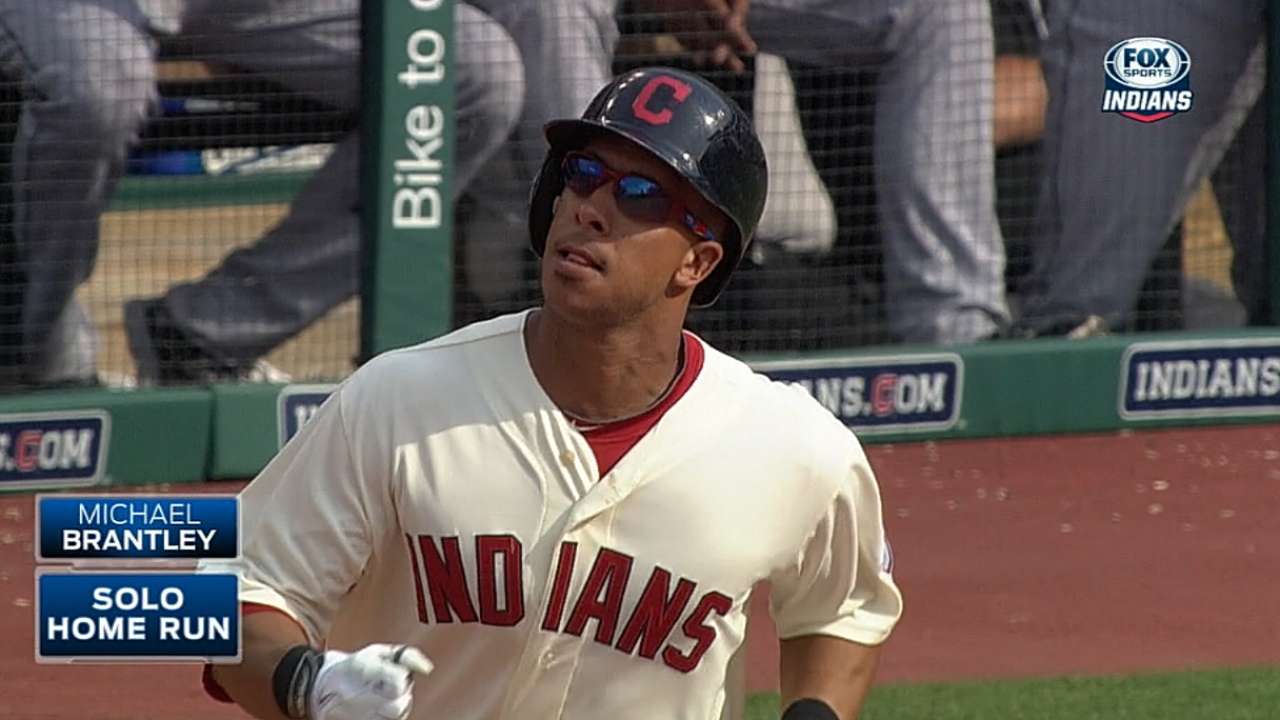 CLEVELAND -- The Indians find themselves in a unique position as this offseason's Winter Meetings approach. If Cleveland was preparing for Opening Day, rather than baseball's annual December gathering, the team would already have the pieces in place to field an entire roster.
When members of the Indians' front office and staff convene in San Diego for the four-day Winter Meetings, which begin on Monday, the team's task is finding ways to build on a team that is already mostly assembled. That means the Tribe will be likely involved in discussions on the trade front in order to impact a roster that is contractually handcuffed at the moment.
Cleveland has spent the past few years building its roster through free-agent signings (Nick Swisher and Michael Bourn inked lucrative long-term pacts three offseasons ago) and extensions for young players (Michael Brantley, Yan Gomes, Jason Kipnis and Carlos Santana, for example). With the core locked in place for several seasons, the club is searching for ways to complement the current cast.
At the top of the Tribe's wish list this winter is an impact bat and starting-rotation depth.
The Indians have targeted A's slugger Brandon Moss in trade talks and will surely look for other ways to strengthen a lineup that dealt with injuries and inconsistencies in 2014. On the pitching front, Cleveland is looking for options to boost the team's depth. The Indians have a strong starting staff and bullpen, but need to fortify the contingency plans in case unexpected setbacks arise.
It has been a relatively quiet offseason to date for the Indians, but the Winter Meetings often provide a good venue for picking up the pace.
Here is a glance at Cleveland's situation as the trip to San Diego nears:
Club needs
Offensive power: The Indians were one of only four teams in the American League last season to have at least three players belt 20 or more home runs, but Cleveland's overall offensive output ranked in the middle of the pack. Brantley, Gomes and Santana give the Tribe a solid foundation, but the club could use more pop in the heart of the order. Internally, that could come from strong comeback seasons from Swisher and Kipnis. That said, the Indians are looking for external help, too.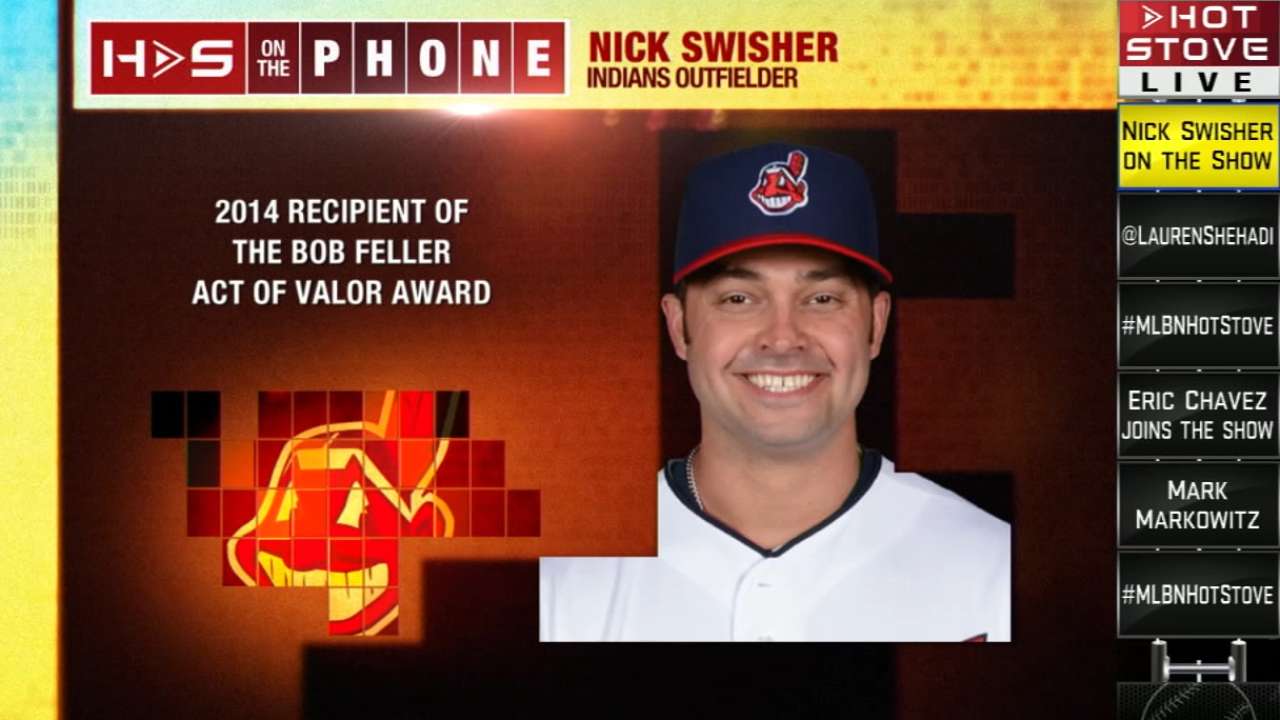 Rotation depth: Led by Cy Young Award-winner Corey Kluber, Cleveland's rotation heads into 2015 as one of the most talented and cost-effective staffs in the Majors. The depth behind the top five arms is thin, however, leading the Indians to search for some added depth this offseason. The Indians are not players for big-ticket free agents, but the team will be in the mix for second-tier options or pitchers potentially available via trade.
Defensive upgrade: The Indians had the Majors' worst defense in 2014, so one of the main goals this winter is to identify ways to fix the problem. Cleveland improved in the field in the second half, so some of the solutions might already be in the fold. The club also plans on examining what alternatives exist in the free-agent and trade markets.
Who they can trade if necessary
Third baseman Lonnie Chisenhall: Overall, Chisenhall enjoyed his best season in the big leagues, but his drastically different first- and second-half splits, combined with shaky defense at times at third base, make him a trade candidate. The Indians have indicated that they are content with seeing if Chisenhall can build on his progress in 2014, but he is a young, promising hitter who might draw interest from other teams.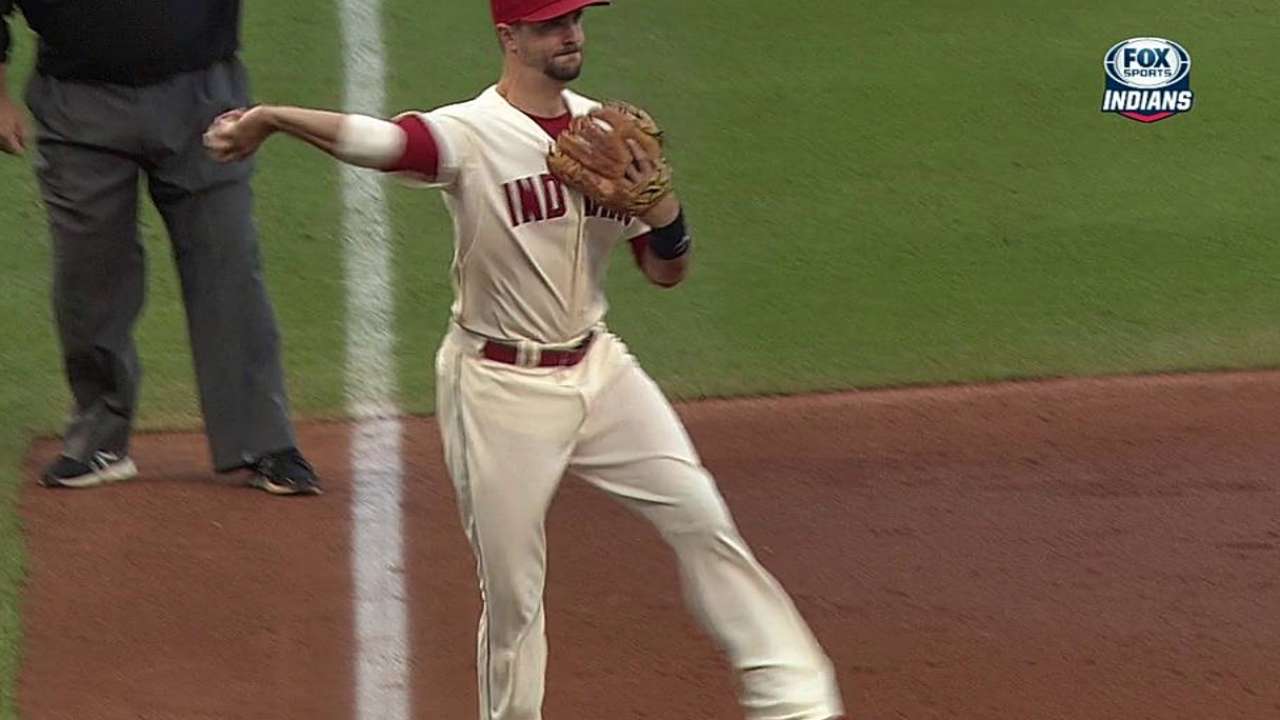 Right fielder David Murphy: The veteran right fielder is under contract for $6 million for 2015, but he dealt with an injury-marred, so-so first season with Cleveland. His track record, strong clubhouse presence and affordable contract make him a candidate for trade talks. Given the number of players under contract for next season, right field is one position that could be upgraded by the Tribe.
Utility man Ryan Raburn: Two seasons ago, Raburn was a force off the bench for Cleveland, punishing left-handed pitching as a part-timer in the outfield and infield. In 2014, the right-handed veteran dealt with injuries and never got going offensively. Raburn is under contract for $2.5 million next season, but he is a trade candidate given Cleveland's push to upgrade its offense this winter.
Shortstop Jose Ramirez: As of right now, Ramirez is in the plans as Cleveland's Opening Day shortstop, following a solid second half both in the field and at the plate. While that is the case, the Indians have highly touted shortstop prospect Francisco Lindor rising fast and a veteran shortstop in Mike Aviles also on the Major League roster. If the Indians want to pull off a major trade, it seems logical for Ramirez's name to come up in talks.
Swisher: The Indians signed Swisher to a four-year, $56 million deal three offseason ago, but the first baseman has yet to live up to the contract. He is coming off the worst season of his career and had surgery in August on both knees. Swisher appears poised to serve as a designated hitter until he can show his legs are recovered enough to handle time at first or in right field. Cleveland has reportedly gauged interest in Swisher already this offseason.
Top prospects
According to MLB.com's rankings, the Indians' top 10 prospects are Lindor, followed by outfielder Clint Frazier, outfielder Tyler Naquin, outfielder Bradley Zimmer, outfielder James Ramsey, catcher Francisco Mejia, pitcher Justus Sheffield, shortstop Erik Gonzalez, second baseman Joe Wendle and first baseman Jesus Aguilar.
Within that group, only Aguilar has appeared in the Major Leagues (19 games in 2014). Lindor, Ramsey and Aguilar would be the top candidates for seeing time in the big leagues in '15. Given the surplus of outfield and middle-infield prospects, the Indians appear to have the pieces to help pull off a trade or two this winter to help the Major League club.
Rule 5 Draft
The Indians currently are at capacity with their 40-man roster, so the team would need to vacate a spot in order to participate in the annual Rule 5 Draft, which is scheduled for Thursday morning on the final day of the Winter Meetings. Dating back to 2000, Cleveland's only Rule 5 selections have been Chris McGuiness (2012), Hector Ambriz (2009) and Travis Chapman (2002).
Big contracts they might unload
Cleveland's two biggest contracts belong to Swisher (owed $30 million through 2016 with a $14 million vesting option for '17) and Bourn (owed $27.5 million through '16 with a $12 million vesting option for '17). As of now, both veterans are in the plans for next season, but the Indians will surely do their due diligence this winter by exploring what interest exists for either player.
Payroll summary
The Indians have 10 players under contract for 2015 at a cost of $57.4 million, plus an estimated $8-10 million expected through five arbitration cases. Combined with Cleveland's pre-arbitration players, the club's payroll currently projects to a touch north of $70 million. That seemingly gives the Indians roughly $10-15 million in financial wiggle room this winter.
Jordan Bastian is a reporter for MLB.com. Read his blog, Major League Bastian, and follow him on Twitter @MLBastian. This story was not subject to the approval of Major League Baseball or its clubs.