Youth movement? Meetings may ignite spark
Phillies have yet to show signs of getting younger, but that could change in San Diego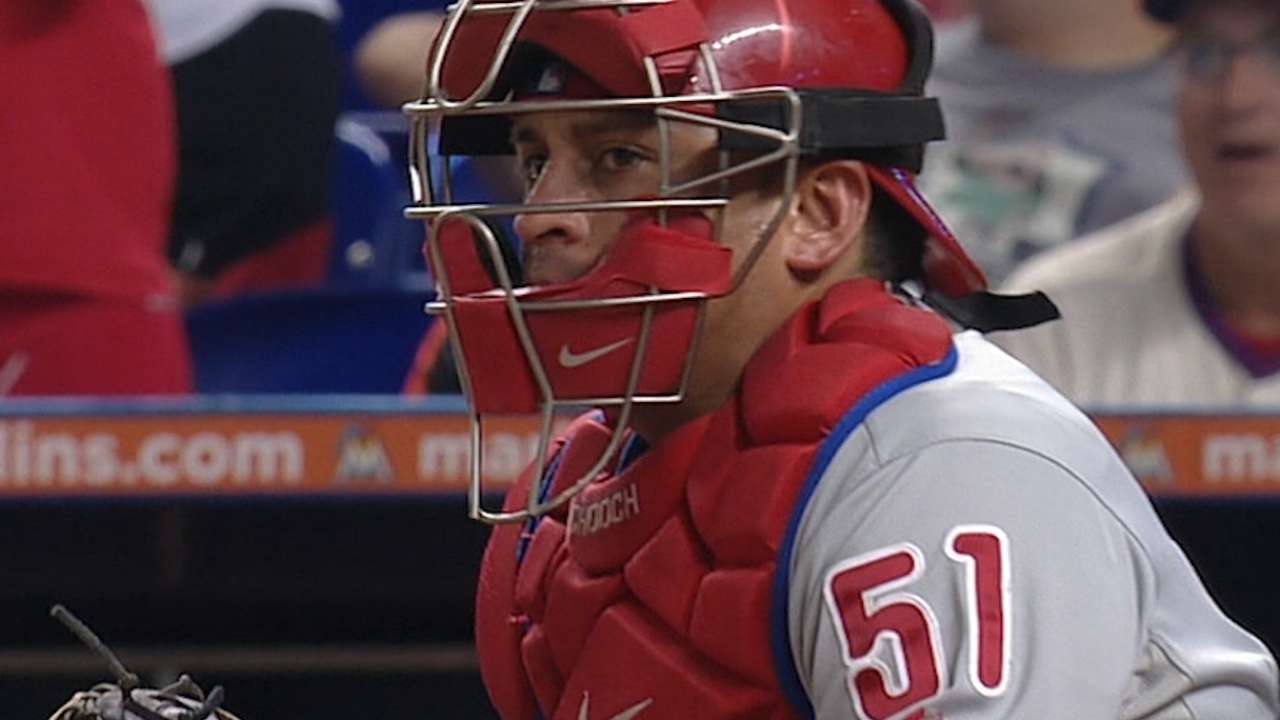 PHILADELPHIA -- Pat Gillick announced the Phillies' offseason intentions in October, when he said the organization would not field a competitive team until 2017, despite hundreds of millions of dollars committed to veteran players.
"I wouldn't think [2015] or [2016]," the senior advisor to the president/general manager told CSN Philly. "I think somewhere around 2017 or 2018."
The Phillies made a last-ditch effort to field a winner in February, when they signed A.J. Burnett to a one-year, $16 million contract. They still believed a team full of healthy veterans could compete for a postseason berth, but the Phils instead finished in last place in the National League East for the first time since 2000.
Thus, the youth movement finally began.
Except there has been no movement. The Phillies enter next week's Winter Meetings in San Diego with nearly an identical roster to the one that lost 89 games last season. Cole Hamels is the ace. Ryan Howard, Chase Utley, Jimmy Rollins are in the infield. Marlon Byrd is in right field. Carlos Ruiz is behind the plate. Jonathan Papelbon is the closer.
Maybe that will change next week.
Maybe the Phillies will finally pull the trigger on a deal that is desperately needed to get younger.
The lack of change is interesting because the Phillies have been so vocal about taking a step backward, and general manager Ruben Amaro Jr. is typically aggressive in the offseason. By this time, he typically has made at least one or two significant moves. But so far they have only re-signed Grady Sizemore and Jerome Williams.
Here is a look at what is on the table as the Phillies head into the Winter Meetings:
Club needs
Youth: Sure, the Phillies need starting pitching. Yes, they need outfielders, infielders and catchers. Each of those needs could be dissected separately, but the reality is the Phils are looking to get younger any way possible. They might sign a veteran or two to fill some gaps, but the goal is to acquire young talent. The Phillies cannot be picky, except maybe in the bullpen. They are in decent shape there with Ken Giles, Jake Diekman, Justin De Fratus, Mario Hollands, etc. Everywhere else is on the table.
The Phils actually had an opportunity with Cuban outfielder Yasmany Tomas, who signed a $68.5 million contract with the D-backs. They had interest, but The Philadelphia Inquirer reported the Phillies never made Tomas a formal offer. That is surprising considering 24-year-old power hitters are exactly the thing Philadelphia would like to acquire. Nevertheless, every time the Phils talk to a team this offseason, it will involve trading one of their veterans for young talent.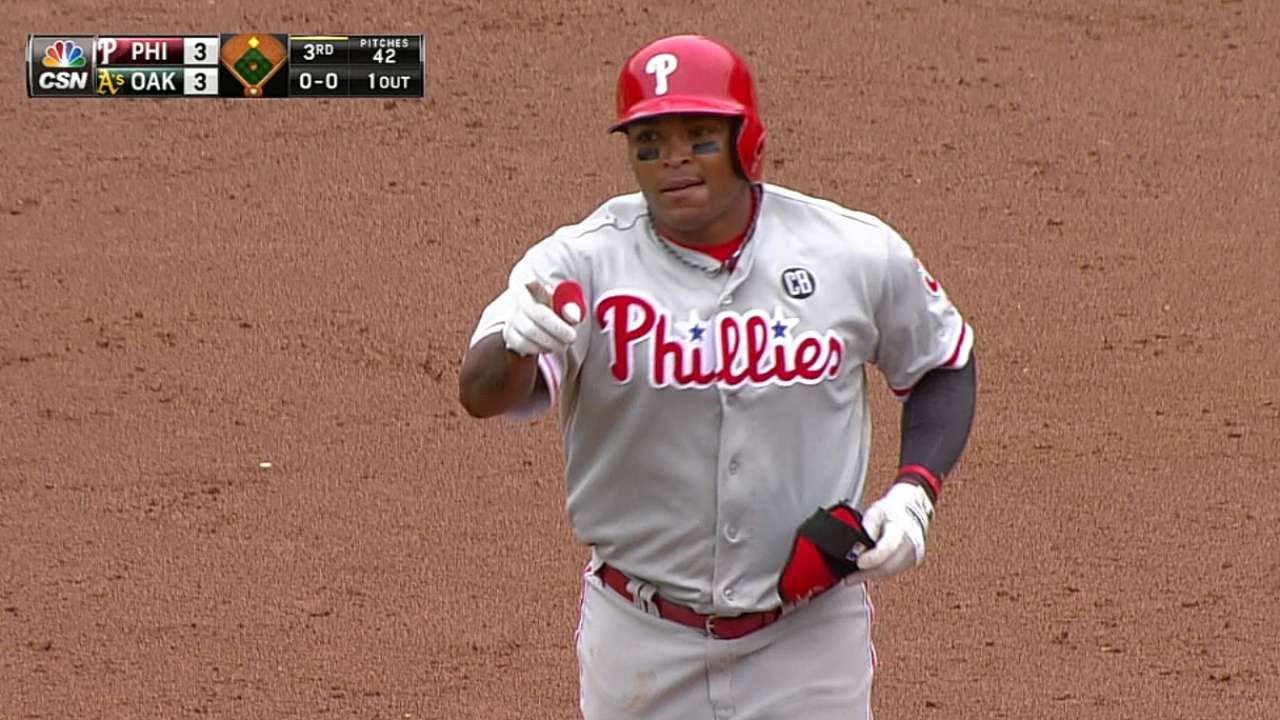 Rotation: If everybody is healthy and nobody is traded -- those are big ifs -- the 2015 rotation will include Hamels, Cliff Lee, David Buchanan, Williams and a starter to be determined. The No. 5 guy could be Miguel Alfredo Gonzalez, although his shaky health history puts in question his ability to remain in the rotation. The smart bet is Hamels will be traded, which means the Phillies will have a couple of holes to fill.
Forget about Jon Lester, Max Scherzer and James Shields. Look at any free-agent starting pitchers who could be had on a one- or two-year contract. Those are the types of pitchers the Phils will be signing this winter: pitchers who provide the organization with rotation depth and bridge the gap between a rebuilding team and a team potentially on the upswing by 2017.
Who they can trade if necessary
Hamels: The veteran lefty is going to be a very hot name at the Winter Meetings. There are reports the Phillies are asking for multiple blue-chip prospects for him, but other sources have said the Phils are looking for one, maybe two. The truth is probably somewhere in the middle. Philadelphia will not give Hamels away for nothing, so teams offering the Phillies their Nos. 5, 6 and 7 prospects can probably forget about it. At least one top prospect has to go. The teams that make the most sense remain the Dodgers, Red Sox and Cubs.
Howard: Can the Phillies find an American League team willing to take Howard as a first baseman/designated hitter? If so, how much of the remaining $60 million on Howard's contract are the Phils willing to eat? If they cannot find a partner, expect Howard to be back at first base. It is hard to believe they will release a guy owed $60 million with no obvious alternative at first base.
Rollins and Utley: They are included together because the Phillies would trade both, but the players have complete no-trade rights and have given no indication they are willing to waive them.
Byrd: The journeyman outfielder hit a career-high 25 home runs in 2014. His offensive production and consistent defensive play should interest teams. But again, how much of Byrd's remaining contract ($8 million this season, plus an $8 million club option for 2016 that is almost certain to vest) are the Phils willing to eat to move him?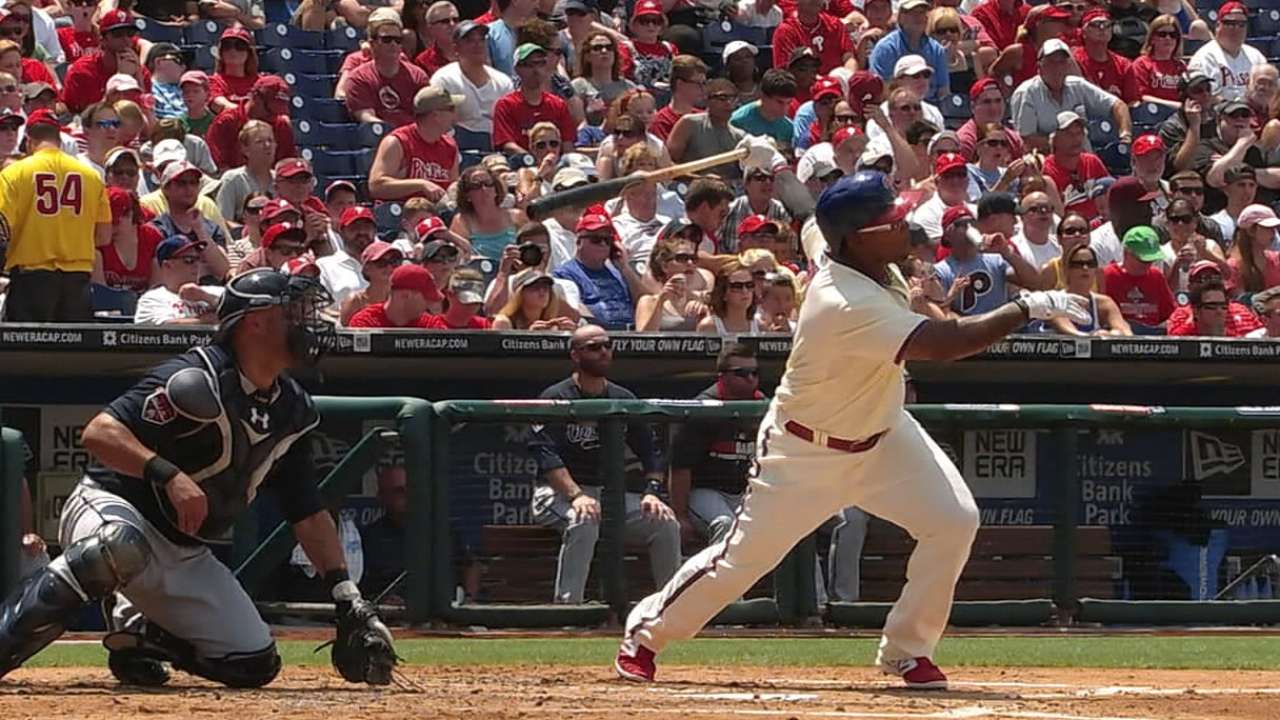 Papelbon: The veteran closer will make $13 million next season, plus $13 million more in 2016 on a club option that is expected to vest. Papelbon has value, but the Phillies will have to eat some of that contract. Once again, how much?
Ruiz: The veteran backstop flies under the radar, but the Phils are more than willing to trade him.
Antonio Bastardo: Philadelphia has younger and less expensive left-handers in the bullpen in Diekman and Hollands, which makes Bastardo expendable.
Top prospects
Right-hander Aaron Nola, whom the team selected in the first round of last year's First-Year Player Draft, could be in the big leagues next season. Shortstop J.P. Crawford could be the shortstop of the future, but he is at least a year or two away. The Phillies will not be trading them or any other top prospects at this time. They will be looking to add to them.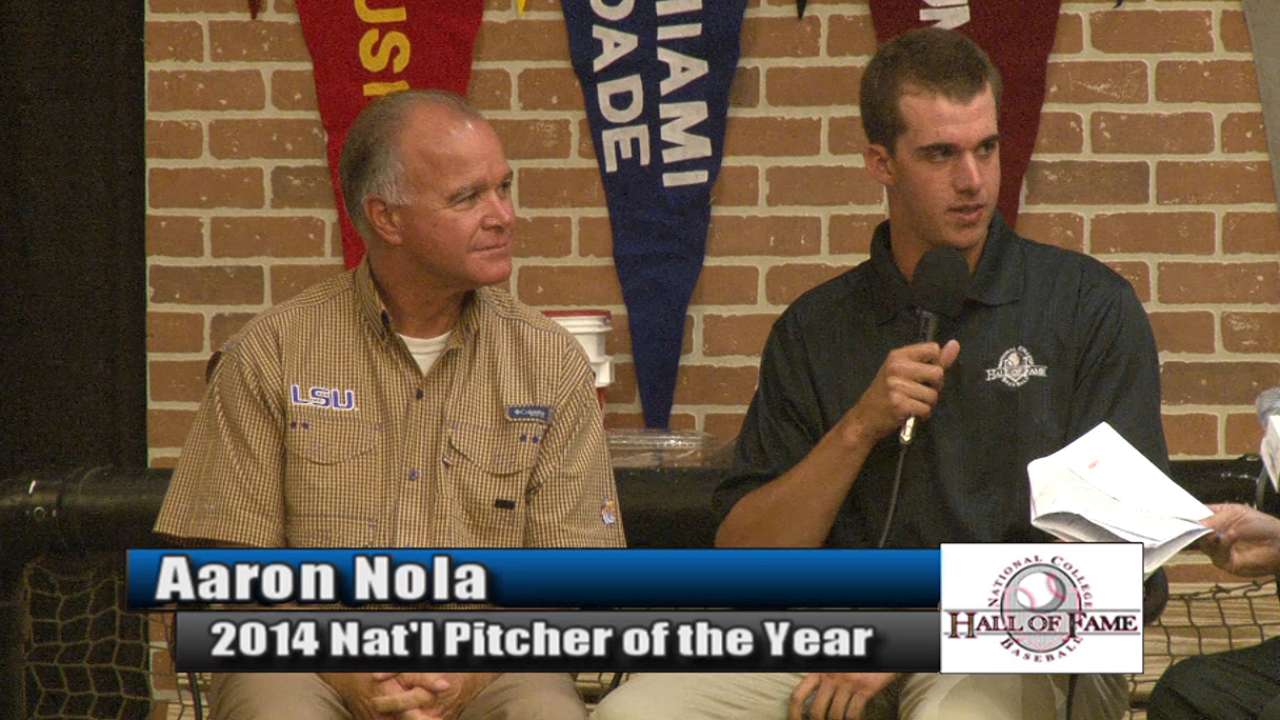 Rule 5 Draft
Philadelphia typically takes a player or two in the Rule 5 Draft, and this month should be no different. In fact, now that the Phils are not trying to win next season, there is a better chance that a Rule 5 player will stick with them. Too bad they cannot pick D-backs outfielder Ender Inciarte again. They drafted him in the 2012 Rule 5 Draft. He is the type of guy they can take a chance on next season.
Big contracts they might unload
See the list above. Literally every player with a multiyear deal is on the table, other than Lee. And Lee would be on there if he did not finish last season on the disabled list with an injured left elbow.
Payroll summary
The Phillies had a franchise-record payroll last season of more than $180 million, but it got them an 89-loss season and a last-place finish. The payroll will drop, but how much? That will depend on how many veterans are traded and how much salary the Phils eat to trade them.
Todd Zolecki is a reporter for MLB.com. This story was not subject to the approval of Major League Baseball or its clubs.