White Sox assess needs before Winter Meetings
Financial flexibility opens up avenues to fill roster gaps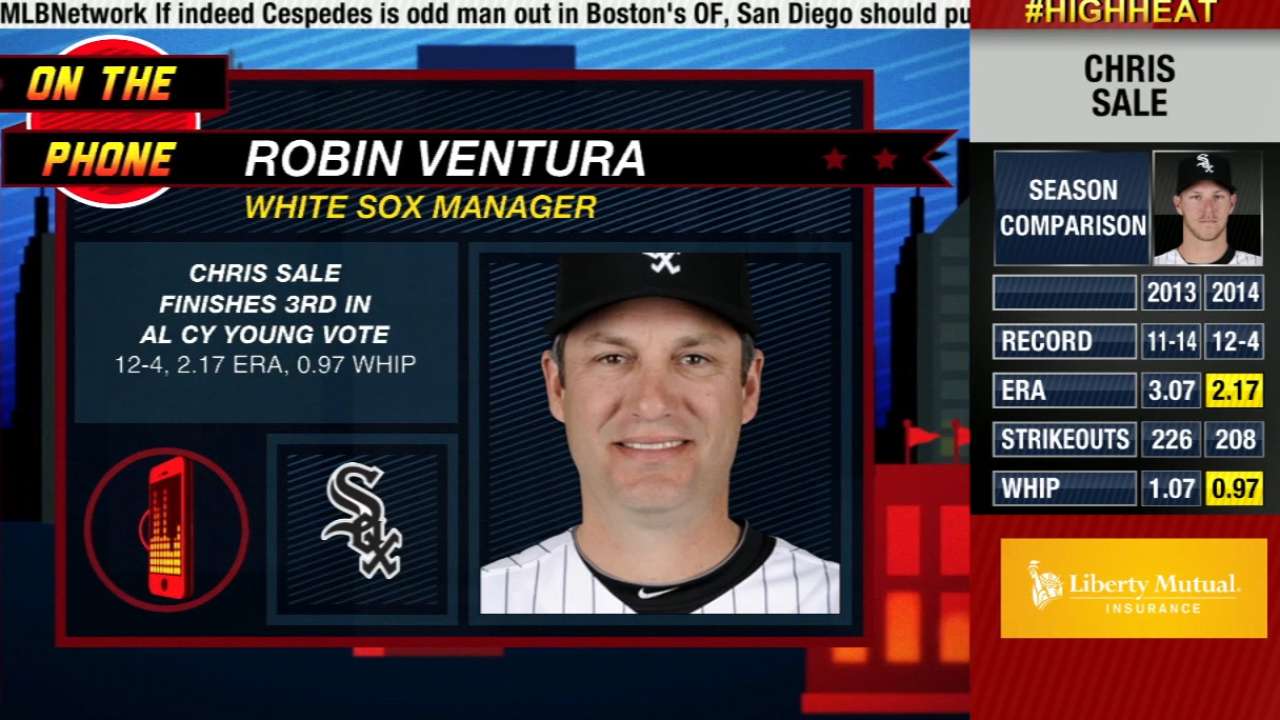 CHICAGO -- White Sox executive vice president Ken Williams wants his team's fan base to be able to dream again after the last two seasons filled with sporadic nightmares caused by a combined 136 victories.
Steps were taken in that direction as far back as 2013, when general manager Rick Hahn undertook this current reshaping process. A solid young base, featuring Jose Abreu, Chris Sale, Jose Quintana, Avisail Garcia, Adam Eaton and even Carlos Rodon, to name a few, has been put in place. And the White Sox presently have taken steps toward '15 playoff contention with the offseason additions of left-handed reliever Zach Duke and first baseman/designated hitter Adam LaRoche.
As Williams mentioned, though, there still is work to do.
"If we can supplement with the right guys, the right veterans and get some leadership in the mix, I think we can start to have some exciting baseball again on the South Side," Williams said.
That work figures to continue in earnest next week in San Diego as part of the '14 Winter Meetings, although it's certainly not the final step as the White Sox assemble their roster for the upcoming season.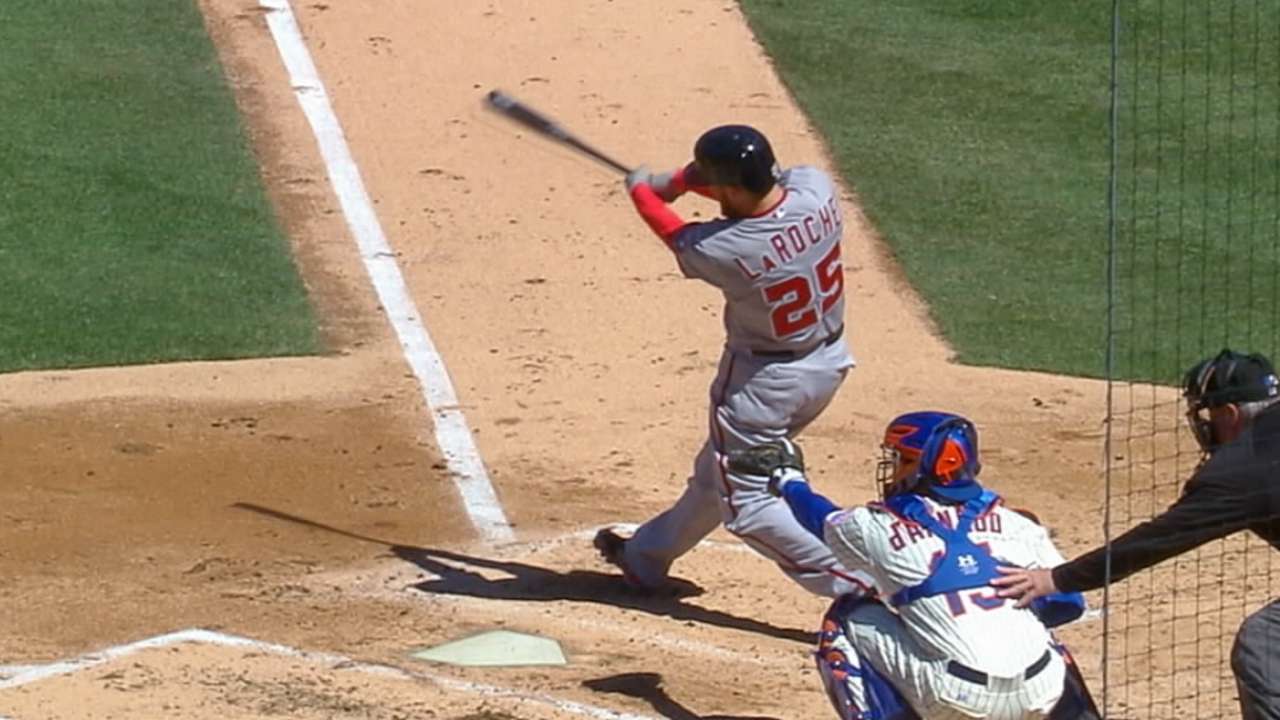 Club needs
Right-handed starter: With Sale, Quintana and John Danks already in place, the White Sox stand loaded with quality southpaw rotation options. And that's not even factoring in Rodon, the No. 3 overall pick from the 2014 First-Year Player Draft, who is soon destined to be a starter. The White Sox need right-handed balance, although if they go the free-agent route, it would probably be a No. 2 or No. 3 sort of starter as opposed to one of the high-end options.
Left fielder: Dayan Viciedo was tendered a contract and still remains in the team's plans at this point, but the White Sox do not want to use him as their primary left fielder. That leaves the team in search of a replacement, with a left-handed hitter being part of the desired resume. Free-agent switch-hitter Melky Cabrera has been mentioned as a potential target, but someone like Colby Rasmus, who has almost exclusively played center field previously, also could be in play.
Closer: OK, maybe not a closer per se, such as David Robertson or Sergio Romo. But even with the addition of Duke, the team needs further veteran help in relief. Adding a closer would give the White Sox stability in the ninth inning, giving the team pitching staff strength from front to back. But the White Sox have not consistently been in the market for big years and big money where pitching is concerned.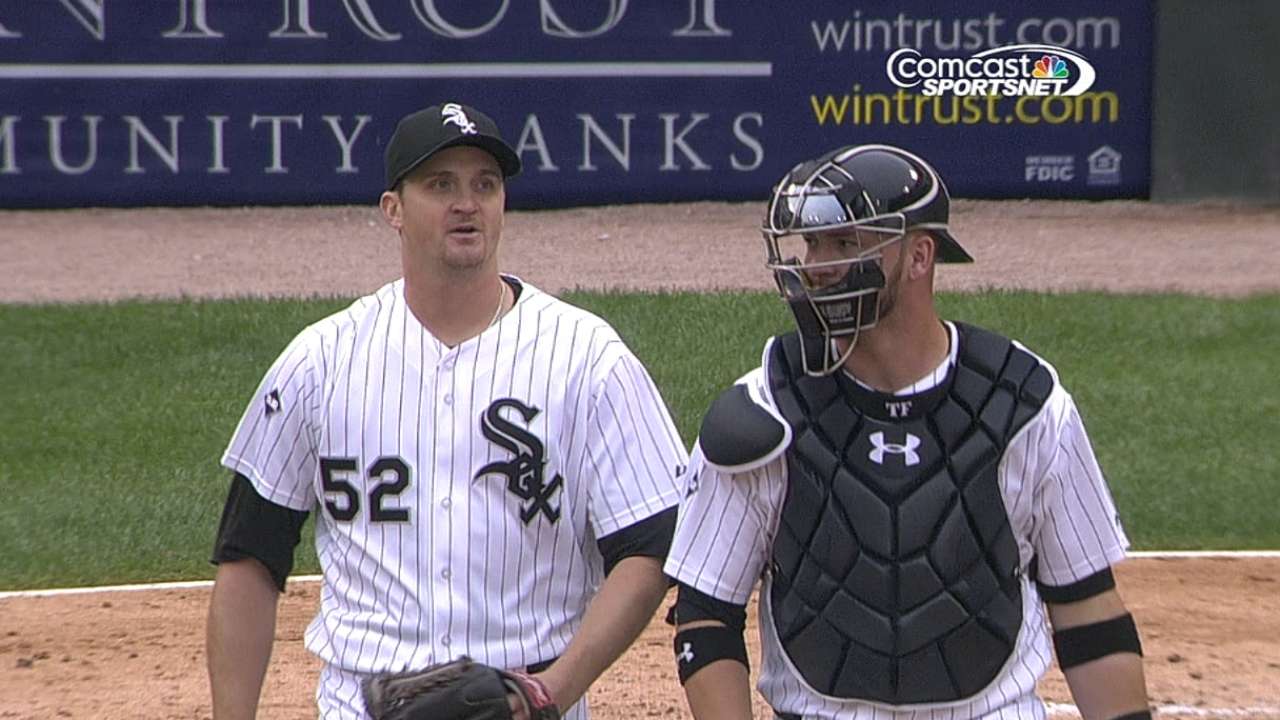 Who they can trade if necessary
Alexei Ramirez: In the two-time Silver Slugger winner and Gold Glove finalist, the White Sox have a valuable player as their starting shortstop or as a trade chip. Ramirez certainly isn't being shopped, not on a team intending to contend in '15, but if the club's high demand is met, then a move could happen.
Viciedo: LaRoche was brought in via a two-year, $25 million deal to serve as the primary designated hitter while also seeing considerable time at first base. So Viciedo appears to be a man without a position. The White Sox have not given up on a player they believe still has not hit his full offensive potential.
Josh Phegley: The 26-year-old looks ready for the Majors after putting together back-to-back strong seasons at Triple-A Charlotte. But with Tyler Flowers firmly entrenched as the starter, the question remains as to whether Phegley fits as a backup or could be part of a trade package.
Danks: There rarely is a mention of Danks without the addition of the two years, $28.5 million still owed to the southpaw. As mentioned previously, the veteran is considered expendable because of the plethora of southpaws in the rotation. Danks still is considered a dependable 200-inning, middle-of-the-rotation hurler.
Marcus Semien: Semien joins Micah Johnson, Carlos Sanchez and Tyler Saladino as the organization's numerous young middle infield candidates on the rise. Tim Anderson, the team's top pick in the 2013 First-Year Player Draft, could follow them in the 2016 season. With this group in place, once of them could be moved to fill a void in another area. Semien has the versatility to play across the infield and even has experience in left field.
Top prospects
MLB.com rates Rodon as the White Sox No. 1 prospect, Frank Montas at No. 3, Johnson at four, Matt Davidson at eight and Sanchez at No. 10. All of these top young players could help the White Sox at some point in 2015, with a special focus on Rodon and Montas. The hard-throwing Montas could work in the late innings for the White Sox, if they don't go after a closer.
Rule 5 Draft
Catcher Adrian Nieto was selected from the Nationals last year and was a solid backup to Flowers considering the huge jump he made from the Carolina League to the Majors. The 40-man roster currently sits at 39, so the White Sox have room to make an addition.
Big contracts they might unload
Hahn has made some shrewd moves over the past two years to leave him with very few big contracts, along with team-friendly, long-term deals with key players such as Abreu, Sale and Quintana. Ramirez and Danks become the only players who have bigger contracts that would be potential trade candidates.
Payroll summary
The White Sox are expected to be in the same $90 million range as the 2014 campaign. They have somewhere around $64 million committed before working on the five arbitration-eligible players tendered contracts, so plenty of room exists for Hahn and company to maneuver.
Scott Merkin is a reporter for MLB.com. Read his blog, Merk's Works, and follow him on Twitter @scottmerkin. This story was not subject to the approval of Major League Baseball or its clubs.